*PLAYA PEOPLE – MEET CHRIS: 
Chris Webb, Co-Founder & CEO of ChowNow, headquartered in Playa Vista, is an online ordering system and marketing platform for restaurants. At just 19 years old Chris's interest in markets and trading led him to start his career at Bear Stearns and then Lehman Brothers. While working in the financial sector, Chris's family made a founding investment in the now popular Tender Greens restaurant chain in California. Chris's experience with Tender Greens brought to light the gap in the market for online ordering solutions for local groups and independent restaurants. To prove the market need, Chris and his co-founder created a fictional product that mimicked the service that ChowNow would offer and traveled to Santa Barbara to see if they could sell their fake service to restaurateurs. Within a few days they had more than sixty restaurants interested and knew ChowNow would be a hit.
www.Chownow.com

*PLAYA – NEWS: HOW PLAYA VISTA SPRANG UP FROM SCRATCH AT THE FOOT OF THE WESTCHESTER BLUFFS: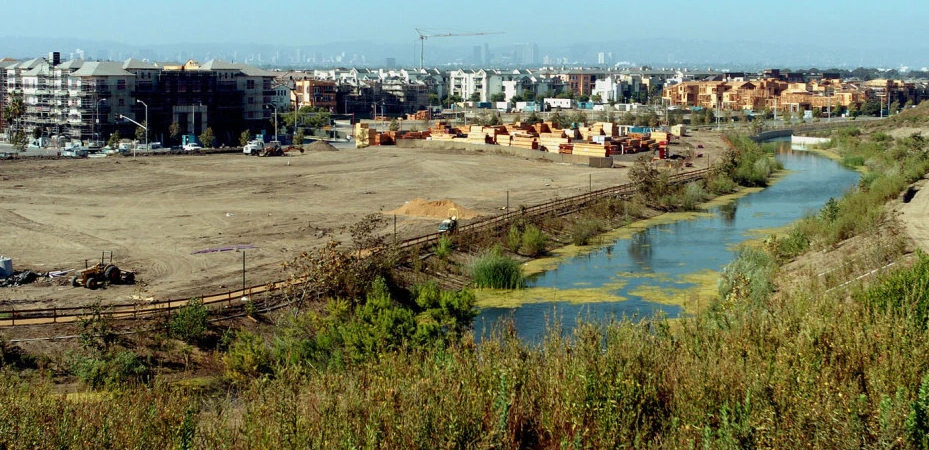 The planned industrial/residential community of Playa Vista had been on corporate drawing boards long before the closure of the Hughes Aircraft complex there. Summa Corp., the firm formed by Howard Hughes in 1972 to manage his business enterprises, began planning to develop the 2.3-square-mile chunk of land as far back as 1978. The 926 acres the company owned lie just north of Westchester, southeast of Marina del Rey and west of the 405 freeway. Under Summa's June 1980 proposal, the $1 billion development plan would have set aside only 92 acres for the flora and fauna that thrive in the uninhabited Ballona Wetlands west of the aircraft plant. Environmentalists were aghast. As a result, a lengthy battle ensued between Playa Vista developers and preservationist groups, most notably Friends of the Ballona Wetlands.
The Friends of the Ballona Wetlands group insisted that even the 175 acres proposed in a revised plan in 1984 were insufficient to protect the Ballona Wetlands ecosystem. The proposed project would consist of some 8,500 condominiums and apartment units, 4.5 million square feet of commercial and office space, a 40-acre marina with nearly 1,000 boat moorings, three hotels with some 2,400 rooms and a 209-acre nature preserve. The company decided that incorporation into the city of Los Angeles would be preferable to coming under county control. In November 1985, the L.A. City Council voted unanimously to annex 803 acres south of Ballona Creek.
The 141 acres north of Ballona Creek would remain under county control, and would include the marina expansion near Marina del Rey, some 1,200 housing units, a 150,000-square-foot retail village and two of the three hotels, according to Summa. The developers managed to forge ahead despite the flurry of protests and lawsuits from environmental groups. Howard Hughes Properties, a Summa division, originally acted as the developer, with Santa Monica-based Maguire Thomas Partners taking that role in 1989. Maguire tweaked the massive plan to include 13,085 dwelling units, 5 million square feet of office space, 595,000 square feet of retail space, 1,050 hotel rooms and the new marina. As part of a $10 million lawsuit settlement with the Friends group in 1990, Maguire agreed to restore 345 acres of wetlands west of Lincoln Boulevard. Opponents continued to battle developers throughout the 1990s, but court rulings favored the developers for the most part, and the project, the cost of which had been put at $8 billion, seemed ready to go forward by 1996. A groundbreaking event was held, somewhat prematurely, on March 25, 1996. Then Chase Manhattan Bank filed a default notice on $150 million of loans in March 1997 against Maguire. In July, Maguire principal Robert Maguire agreed to pull back his role in the project, and a new company made up of investment fund managers, Playa Capital Corp., took control.
Finally, on Dec. 8, 1999, the L.A. City Council gave its approval to the Playa Vista project with a 12-0 vote. It would be built on 460 acres. Construction on the first phase, encompassing one-third of the tract, began in earnest in 2000, with crews scheduled to build 3,246 homes, 3.2 million square feet of office buildings and 35,000 square feet of neighborhood stores. Its first residents moved in on April 1, 2002. The highly regarded Playa Vista Elementary School opened in 2012, joining several parks, a public library and police and fire station branches that already had been built. Several retail centers also serve the area, including Whole Foods Market, Home Depot, movie theaters, and restaurants.
Phase 2 gained initial approval in July 2004, and final approval in 2010. It included a 114-acre commercial district, The Campus at Playa Vista, that combines an entertainment, media and technology district with Playa Vista's retail core. In addition to the Alphabet Inc. companies, such as Google and YouTube, we mentioned in last week's post, other corporations with operations there include video game titans Electronic Arts, computer electronics manufacturer Belkin International, theater firm IMAX Corporation, Facebook, Microsoft and dozens of other firms. So whatever happened to that new marina with 350 boat slips to be connected to northwest Playa Vista via an extension to the Marina del Rey channel? Its announcement in 1991 caused the Marina del Rey harbor to scramble to remodel its facilities, but the proposed Playa Vista marina has yet to get off the drawing boards. It was last mentioned as part of a possible future phase of the project in a 1996 Daily Breeze story.
In December, meanwhile, the final Phase 2 residences went on sale at the Encore development, 41 years after the Summa Corp. first formulated the idea of Playa Vista. According to estimates in the 2018 American Community Survey report, zip code 99094, which encompasses most of the Playa Vista development, has an estimated population of 9,368. That's up from a population of zero in early 2002.

*PLAYA – EATS: NUTRIFIT  WINNER "BEST OF LOS ANGELES AWARD – 2020" SERVING PLAYA VISTA, MARINA DEL REY, CULVER CITY, PLAYA EL REY, & WESTCHESTER
Your own personal Nutritionist & chef – Delivery to your door. Fresh, Deliciously Healthy, Premium Quality Meals. Over 2 million healthy meals delivered since 1987.
Our mission is to help others live longer and healthier lives. Beyond the fresh, delicious, nutrient-dense meals that we deliver, we pride ourselves on providing an exceptional level of service and specialize in offering optimal, convenient solutions to your specific needs. Our focus is on your health. We start by listening to you. Other services ask you to choose a plan, then fit yourself into it. We ask you to tell us about your needs and lifestyle, and jointly design a plan that's perfectly suited to your goals. Whether it's comprehensive diet meal delivery plans, wellness coaching, educational programs or extraordinary NutriFit® products, our entire team is committed to helping you succeed. With NutriFit®, you'll get the support you need and the attention you deserve.
Jackie Keller (pictured above) Executive Chef & Founder
Board Certified Professional Wellness Coach
Nutrition Educator
Le Cordon Bleu-trained culinary expert
Author of "Body After Baby" and "Cooking, Eating & Living Well"
PHONE: (310) 473-1989
TOLL-FREE: (800) 341-4190
www.NutrifitOnline.com

*PLAYA – SEE IT:
Neighbors helped decorate the porch in their Culver City neighborhood to help Jack Henry Iverson celebrate his birthday under quarantine.
*PLAYA PEOPLE – MEET CHET: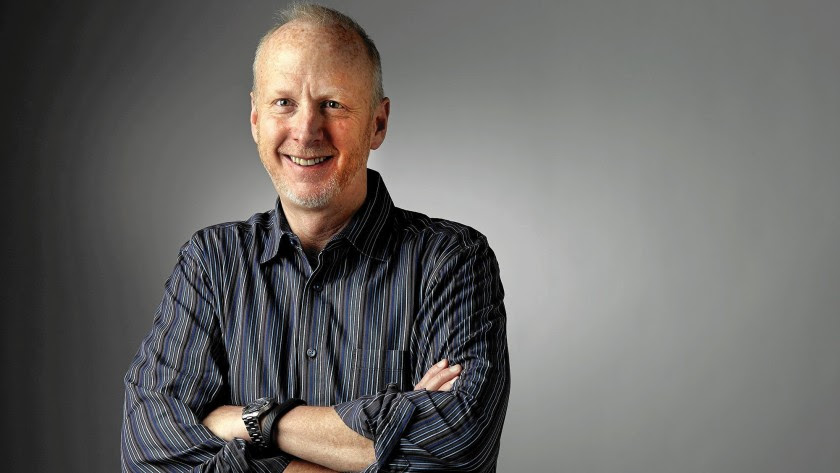 Chet Pipkin is the Founder, Chairman and CEO of Belkin International based in Playa Vista, in the heart of Los Angeles. In his parents' garage in the early 1980s, he founded what became Belkin International and its three distinct brands, Belkin, Linksys, and WeMo. Fast Company recently named Belkin one of the World's Most Innovative Companies in the Internet of Things (IoT). The Belkin team's people-centric approach to IoT innovations and Belkin's passion for delightful user experiences anchor the company's successes. Today Belkin is a leading brand in the technology and consumer electronic sectors and has offices in more than 20 countries around the world.
Belkin is a multiple-time Inc. 500 (fastest-growing privately held companies in the United States) company, has been named a Los Angeles Technology Fast 50 Company 9 times, and has made the LA Business Journal's list of the 100 fastest-growing privately held companies 6 times in a row. The company has won many awards for design and innovation. Chet has been a three-time finalist in the Los Angeles Entrepreneur of the Year Awards, winning the Southern California Regional Award in 1996. He was inducted in the Dealerscope Magazine's Consumer Electronics Hall of Fame in 2006. He was awarded the "Lifetime Still Achieving" award from the Los Angeles Chamber of Commerce in 2013.
A husband and father of seven, Chet's extensive nonprofit work revolves around youth, education, and closing the achievement gap. He is a founder of the DaVinci family of charter schools in Hawthorne, CA. The schools include a campus for STEM, Design, Communications, and a new model for K-8 education. He was also instrumental in planning Internet access to all California public schools as a member of the California Education Technology Task Force.
www.belkin.com
*PLAYA – IN THE NEIGHBORHOOD:
A child getting some fresh air on his sailboat in Marina Del Rey.
*PLAYA – PEOPLE QUESTION: WHAT IS YOUR WISH FOR THE FUTURE OF PLAYA VISTA?
Send your comments (50 words or less) with name and photo to: PlayaVistaPeople@TimeWire.net
*PLAYA – INTERVIEW: Dr. Kent Shoji
President & CEO of Playa Vista Urgent Care
Q: Where were you born?—I was born in Upland, CA at San Antonio Hospital, the same hospital that my father was born at 26 years earlier.
Q: Where do you work, and where did you go for your job training? What drove you into the career field you are currently in?—I currently work at Providence Little Company of Mary Hospital Torrance Emergency Department and at Playa Vista Medical Center. I graduated from  UCLA as an undergraduate then the Medical College of Wisconsin (formerly Marquette University School of Medicine) for medical school, did a internship and residency in Internal Medicine at Harbor/UCLA Medical Center, then did a Fellowship in Rheumatology at UCLA/St. Mary Medical centers. I then taught full time at Harbor/UCLA Medical Center in Emergency Medicine, Internal Medicine and Rheumatology.  I'm a triple Board Certified in those specialties and have worked primarily in Emergency Medicine for the past 50 years. I have been practicing on the Westside since the 1998 and I still teach advanced practice students from UCLA and other institutions.
I chose the field of medicine when I was in the 8th grade after I realized that being a nuclear physicist wasn't my passion.  I wanted a career that was challenging, that would help people and that you would always be learning and teaching.
Q: How did you end up in Playa Vista?—I frequently came to the bluffs above Playa Vista in the 1960's while at UCLA.  I would ride my motorcycle there between classes and watch all of the experimental airplane and helicopters flying that Howard Hughes' company were building.  The majority of what is now Playa Vista was a runway for the aircraft.  In 1998, I contracted with Marina del Rey Hospital (then known as Daniel Freeman Marina Hospital) to provide emergency physicians to staff their ER.  I worked there and managed the group.  I made many friends and contacts both professionally and in the community during those years.  In 2006, I was asked to establish an urgent care to provide local healthcare to the residents of the newly established Playa Vista and neighboring communities.  We opened our doors in April 2008 with the mission of providing "Nordstrom's quality of service" to our patients.  I have staffed the clinic with outstanding Board Certified providers, ancillary staff and management team.
Q: Where are your favorite places to go on weekends?—I continue to work a lot and am usually at Playa Vista Medical Center or the ER on the weekends.  However, when I do have some free time, I spend time with my grandkids (5 under the age of 6 years) and trips to Mammoth Lakes.
Q: Do you visit Playa Vista often?—I am usually in Playa Vista weekly either working or having meetings.  I often enjoy having lunch or dinner at many of our Playa Vista community restaurants.
Q: Any local traffic shortcuts that you would choose to share?—Unfortunately, there are no local traffic shortcuts that I am aware of locally.  I live in the Palos Verdes area and driving time from home to Playa Vista Medical Center is between 45-75 minutes each way.  Some of the travel has been shortened (slightly) by having an electric vehicle with HOV stickers.
Q: Do you have family in Playa Vista?—No family although my daughter also works as a family nurse practitioner at Playa Vista Medical Center.  I have many friends and colleagues that live in Playa Vista, Playa del Rey, Westchester and Marina del Rey.
Q: Are there any community events you go to in Play Vista?—I like the concert series in the summers, enjoy watching all of the children during the outdoor movies in the summer and the Chamberfest.
Q: There are so many great people and businesses' in the Playa Vista community. Is there any in particular interest you would like to share?—My nurse manager Susan has been a resident of Playa Vista since Phase I (2006) and has been not only a wonderful and outstanding asset to Playa Vista Medical Center, but she is an integral resident in Playa Vista and has a pulse on all of the current events, "moods", needs and activities.  The restaurants in Playa Vista are all outstanding and I have tried almost all of them. Kudos to all of the businesses!
Q: What does the perfect day in Playa Vista look like to you?—A "perfect day" in Playa Vista would be a weekend (warm day with cool ocean breeze) starting with a freshly brewed coffee at CBTL and watching all of the people passing by with their children, dogs or sports equipment, then taking the Playa Vista shuttle to the beach and back for a nice walk on the beach.  I'd return to have lunch at SOL Restaurant with friends to "catch up" on their lives.  I'd walk around the Playa Vista Complex to "burn off" some of the calories then watch a recent movie at the Cinemark XD before meeting more friends or family for dinner at another Playa Vista Restaurant with a nice bottle of wine.
www.PVMedCenter.com
*PLAYA – PEOPLE: MEET JACKO
Jacko loves to practice his MMA skills in Playa Vista.
*PLAYA VISTA PEOPLE – Only Originals Allowed!: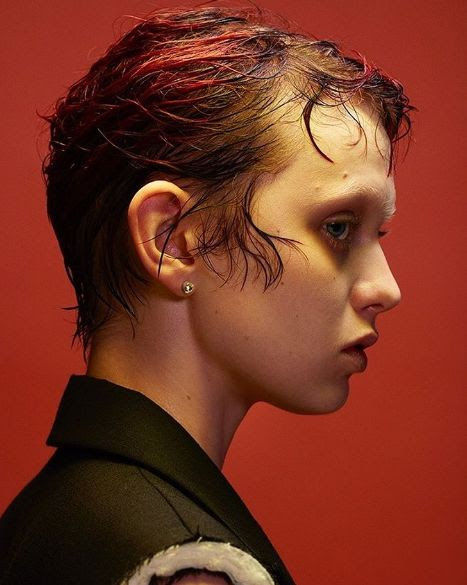 *PLAYA–BULLETIN BOARD:
1. *** When I think about how all the same politicians that are telling us they are trying to keep us safe from the Corona Virus are the same bunch that let the homeless crises get out of control, my head wants to explode. —– Alex Erickson, Culver City.
2. *** While we do not know how long this will last, it is safe to assume social isolation will be necessary for another few weeks, at least. I know that in order to keep my mental health in check, I need to stay busy. I have planned things to do every day including homework, research, puzzles, cleaning, arts and crafts, and running. If I isolate myself, I will not get sick with COVID-19, but I worry equally about both the psychological and physical effects of this experience. While these days have been filled with anxiety and frustration, I have learned something: Never to take opportunities and chances for new experiences in life for granted. I am yearning to return to normalcy, and pray that things begin to improve sooner rather than later. —– LMU undergraduate Sarah Sharpe, Playa Vista.
3. ***Thanks to Aldo of Bike Attack for filling up my bike tires. Nice guy in a robotic world. —– Jennifer G., Playa Vista
4. *** The Playa Vista Urgent Care is a god sent. Well-run by caring, talented people. Amen! —– Claude W., Marina Del Rey.
5. ***It would take a master degree in mathematics from MIT to understand the complex rewards program created by Panini Kabob Grill. Urrgh! —– Francine U., Playa Del Rey.
6. ***Leaders in Culver City must almost be insane as the gang in Santa Monica with a 10.25% sales tax. What is wrong with these people? – Devin Westholder.
7. *** When will the Runways Shopping area be finished? Does anyone know? I heard a steakhouse was supposed to open last fall. What happened? —– Dr. Franklin C., Playa Vista.
8. *** Playa Vista People is always informative and always interesting. Brilliant! —– Nancy Pelegrino, Maria Del Rey.
9. ***I feel terribly for all the poor people living in the Runway apartments above all that endlessly noisy construction. Poor souls. Hope they are getting a rent rebate. – Melinda Starr, Marina Del Rey.
POPULAR WEB TV INTERVIEW SHOW LOOKING FOR VIDEOGRAPHER / EDITOR:
5-year-old popular, revealing TV interview show in search of new Videographer / Editor. Must be able to conduct a 3 camera shoot and edit segments for ongoing TV interview series featuring A list guests. Must be extremely reliable, smart, resourceful and interested in the growth of a smart, TV interview show in the Charlie Rose format. Must have 3 cameras, lighting and sound gear and capacity for editing. Shows shot in Los Angeles quarterly so must be L.A. available. Fee plus equity in future growth. Send a resume and complete contact details, including phone # (no attachment) to: Aurora411@TimeWire.net.
Playa Vista People Disclaimer: 1.) Playa Vista People accepts no liability for the content of this email, or for the consequences of any actions taken on the basis of the information provided. Playa Vista People is not associated with any commercial or political organization and is transmitted via the web for the sole benefit of its subscribers. 2.) Unfortunately, computer viruses can be transmitted via email. The recipient should check this mail and any attachments for the presence of viruses.