*PLAYA PEOPLE – MEET CARNI: NOW YOU KNOW…

Carni works in Westchester since April 2019
Now you know……..
Has no social media
Attends 4 AA meetings a week
LOVES Howard Stern
Movie star crush is Jessica Beil
Thinks farmer's markets are rip-offs
Misses Radioshack
Favorite TV show of all time is The Twilight Zone
Hates the smell of beer
Loves cleaning, but hates cooking
If you would like to be featured, send us your contact info to PlayaVistaPeople@TimeWire.net
*PLAYA – NEWS: SEC SETTLES ALLEGATIONS AGAINST FORMER MARINA MOVIE FINANCIER IN L.A. :
Movie Financier Remington Chase,
Former Marina Del Rey Resident
The Securities and Exchange Commission announced Monday that it has settled allegations against movie financier Remington Chase, who's accused of misappropriating millions of dollars from investors. The SEC's complaint, filed Friday in Los Angeles federal court, accuses Chase of violating antifraud laws.
Without admitting or denying the SEC's allegations, Chase consented to a permanent injunction barring him from violating the statutes, according to the SEC. Chase also agreed to give up $8,906,000, plus $1,022,010 in prejudgment interest and a civil penalty of $192,768.  The settlement is subject to court approval.
The SEC's complaint alleges that Chase, through his company Knightsbridge Entertainment Inc., sold more than $62 million in high-yield, short-term promissory notes to about 100 investors. Chase, a 61-year-old former Marina del Rey resident, told investors that their funds would be allocated to provide short-term, post-production financing to motion picture companies, but he used the majority of the funds for purposes unrelated to movie financing, the SEC alleges. Chase is alleged to have spent almost $9 million on personal expenses, including making donations to a university and purchasing several Tesla automobiles, according to the SEC.
*PLAYA – NEWS: 'JEOPARDY!' BEGINS NEW SEASON WITH UPGRADED SET
Alex Trebek Sony Pictures Studios
– Culver City
"Jeopardy!" begins its 37th season in syndication Monday with what is being billed as an upgraded set and a role for its greatest contestant Ken Jennings. The stage at the Sony Pictures Studios in Culver City now allows for more space between the three contestants, with podiums set at a safe distance from host Alex Trebek at his lectern. This is the show's first new set since its 30th season. Production has protocols in place in accordance with government guidelines intended to protect contestants, staff, crew and talent from the spread of COVID-19. "I feel good and I feel excited because once again `Jeopardy!' has demonstrated that it's at the forefront of television programming," said Trebek, who reported on July 16 he's "doing well" in his battle with pancreatic cancer.
"I believe we are the first quiz show to come back on the air in the COVID-19 era. On a personal level, I'm excited because it gets me out of the house. It gives me something to do on a regular basis and I was missing that." The industry-wide shutdown because of the coronavirus pandemic forced "Jeopardy!" to end taping for the 2019-20 season on March 11. It made 190 episodes for the season, 40 less than its usual order. Jennings will be a consulting producer, presenting his own special video categories, developing projects, assisting with contestant outreach and serving as a general ambassador for the show. His first video category will air on Tuesday's episode. "Jeopardy!" has a new executive producer, Mike Richards, who will also have the same role on "Wheel of Fortune."
Richards had been executive producer of "The Price Is Right" and "Let's Make a Deal." He succeeds the retired Harry Friedman, who had been "Jeopardy!'s" executive producer since 1997 and "Wheel of Fortune's" executive producer since 1995. Monday's contestants include Franki Butler, a writer for the Netflix romantic drama "Sweet Magnolias," who lives in Los Angeles.
*PLAYA – NEWS: ONE INJURED IN FLOOR HEATER FIRE IN MARINA DEL REY
One person was hospitalized from a floor heater fire Saturday on the third floor of a three-story apartment building in Marina del Rey. It was unclear if the victim was injured as a result of the fire or while trying to escape the smoke and flames, according to a Los Angeles County Fire Department dispatcher. The person's condition was not immediately known. Firefighters dispatched at 7:17 a.m. to Via Marina and Admiralty Way had the fire out 7:52 a.m., the dispatcher said. The cause of the fire was under investigation.
*PLAYA – NEWS: JUDGE BLOCKS CULVER CITY'S SCHOOL'S INDOOR SESSION
Los Angeles School of Gymnastics on Higuera Street
-Owner Tanya Berenson.
A judge has issued a temporary restraining order against a Culver City gymnastics school and its owner, who have been accused of holding indoor classes and activities in violation of a local order aimed at limiting the spread of the coronavirus. Santa Monica Superior Court Judge Mark A. Young on Thursday granted a request by the city of Culver City for the TRO, which was brought in connection with a lawsuit the city filed Sept. 1 against the Los Angeles School of Gymnastics on Higuera Street and owner Tanya Berenson.
Lawyers for the city state in their court papers that the school is a public nuisance and that the city staff received complaints about the school's alleged indoor operations. The city's zoning code precludes the outdoor operation of gyms and fitness establishments, so the city manager on July 21 issued a public order suspending the enforcement of that zoning code provision to allow gyms and fitness facilities to operate outdoors on private property if owners obtain a temporary permit from the city. The TRO against indoor operations is effective until that public order is vacated or amended.
The TRO will legally expire Oct. 28, at which time the judge will hold another hearing if necessary to decide if it should be extended. Berenson previously told City News Service that she has not violated any health orders and has conducted all sessions and classes outdoors according to Gov. Gavin Newsom's health orders issued in July.
She said none of her 600 students has contracted the coronavirus at the gym and that the business is a pillar in the Culver City gymnastics community that helped send Valerie Zimring-Schneiderman, a rhythmic gymnast, to the 1984 Olympics in Los Angeles. Berenson said the legal efforts against the school and its children's activities center represented a "really sad day" in Culver City. In his court papers opposing the TRO, defense attorney Drew H. Sherman said there was no emergency that warranted a TRO being issued, that the city did not provide the defense with proper service of the complaint and that the TRO does not specify what activities are to be enjoined pending the Oct. 28 hearing.
*PLAYA PEOPLE – MEET MIKEY:
Mikey was born and raised in Marina Del Rey
*PLAYA –  REAL ESTATE:
Actor Kellan Lutz, who found fame in the "Twilight" franchise, has sold his three-story home in Playa Vista for $2.799 million. Built in 2017, the house features recessed lighting, hardwood floors and an elevator. There are five bathrooms within the 3,639 square feet of living space. A top-level family room opens to a covered deck that overlooks the neighborhood dog park and soccer field. Lutz starred in all five "Twilight" films from 2008 to 2012. The 35-year-old also played Poseidon in "Immortals" and Hercules in "The Legend of Hercules." A balcony extends the living space at the Playa Vista home actor Kellan Lutz recently sold.
*PLAYA — TECH: LIFE IS TOO SHORT TO BE STRESSED BECAUSE OF TECHNOLOGY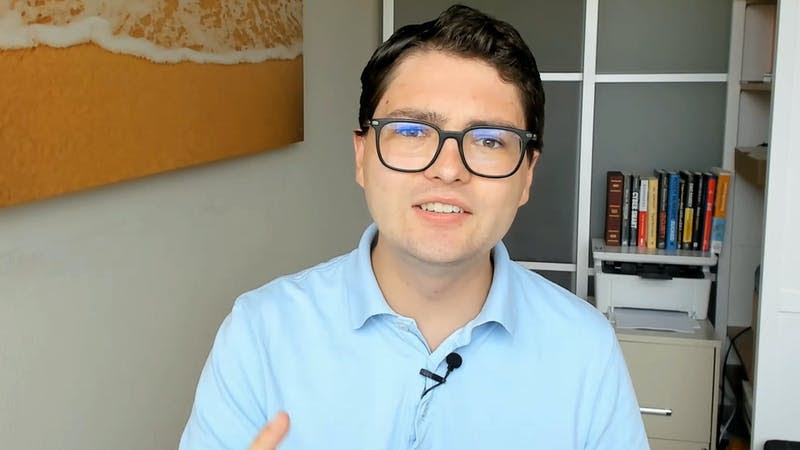 WINNER – BEST OF LOS ANGELES AWARD
– BEST COMPUTER CONSULTANT – 2020
Setting up and using technology can be VERY frustrating and dangerous! Focus on running your business and let Sean setup, protect, and support your technology.
Contact – book@seanstory.com
Office: (310) 871-2587
*PLAYA – EATS: A NEW TACO TENANT TAKES OVER AT THE FORMER KOJI TAQUERIA SPACE IN PALMS
There's a new tenant in the former Kogi Taqueria space in Palms: El Barrio Neighborhood Tacos. The Redondo Beach restaurant quietly got up and running over the weekend, and is now live on the usual delivery apps. The newcomer works a pretty straightforward menu of tacos, burritos, mulitas, and more, with other options like a roasted cauliflower version of esquites available too. Kogi Taqueria, meanwhile, acted as an offshoot of the popular Kogi BBQ trucks, complete with kimchi quesadillas and short rib tacos. Choi closed Kogi Taqueria in June after a four-year run, but like the still-closed Chego says that he has plans to reopen the restaurant elsewhere someday.
*PLAYA – VIDEO: WEEKEND FUN-BIKING FROM VENICE TO PLAYA DEL REY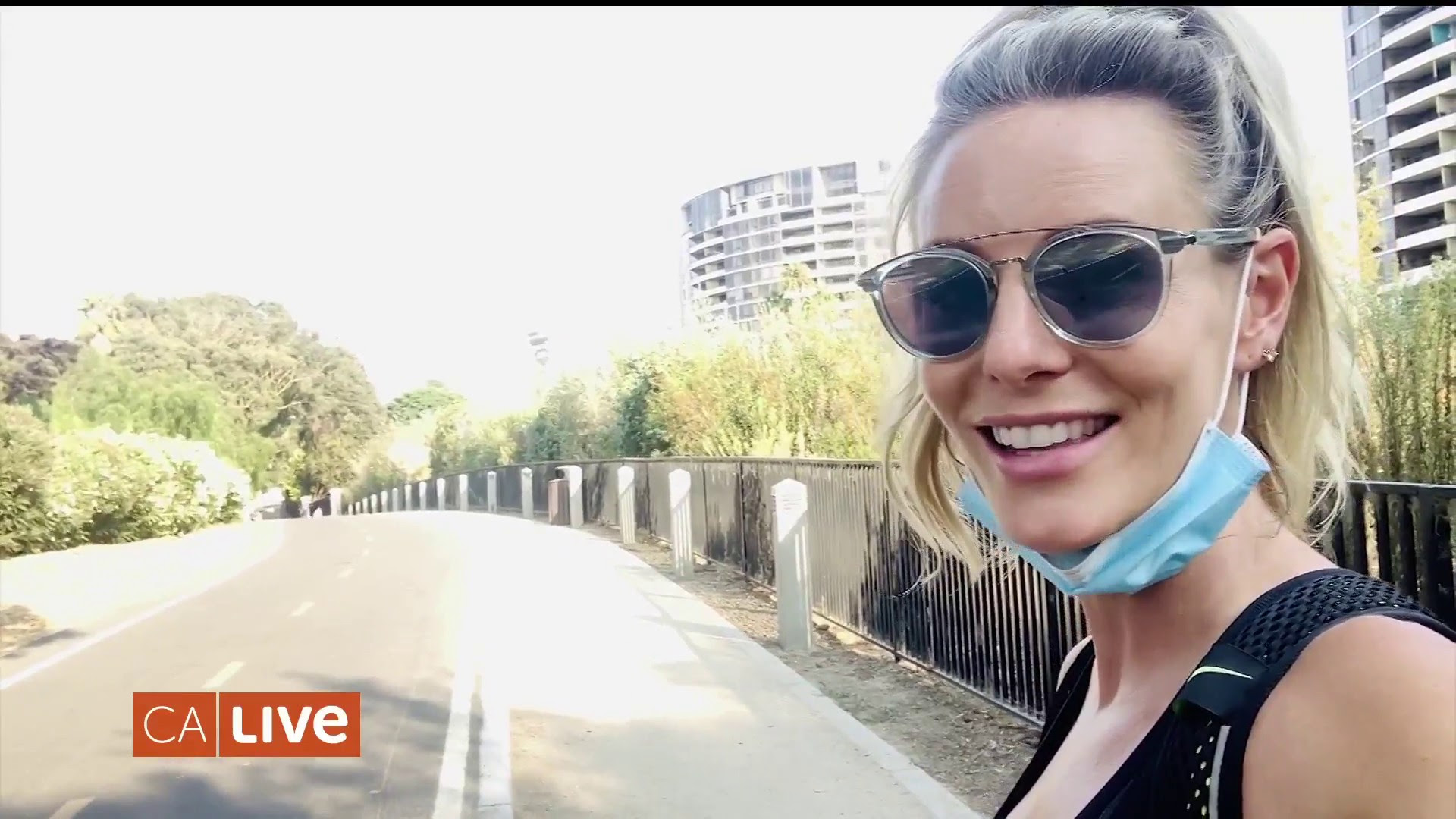 Amber Pfister takes us along for a biking adventure that ends with a socially-distant picnic in the park with friends – cheers!
Watch HERE
*PLAYA VISTA PEOPLE – Only Originals Allowed!:
*PLAYA – SEE IT: BLACK GOLD TO SILVER STRAND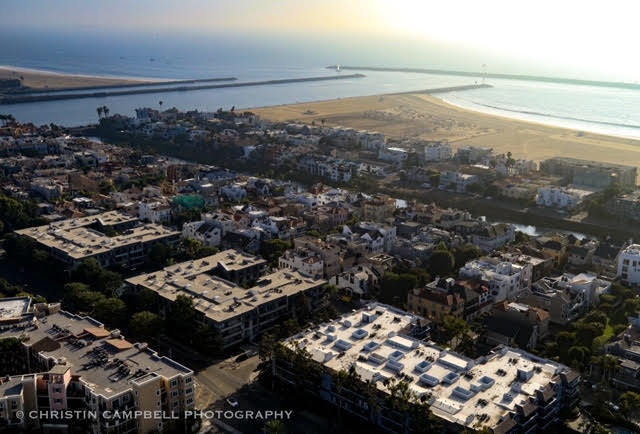 Photo By: Christin Campbell
What was once an oil field is now marked with the luxurious homes of the "Silver Strand," A two-block by 10 block area along the east side of the Ballona Lagoon.  
*PLAYA PEOPLE – MEET ALEXANDRIA:
Alexandria moved from Paris to Marina Del Rey in April 2019

*PLAYA–BULLETIN BOARD:
1. ***For Lease- Office or Retail – 8407-8409 Lincoln Boulevard, across from Bristol Farms.  Great spaces, high visibility, excellent location, walk to amenities.
900 s.f. or 1,200 s.f. Real estate, law firm, CPA, yoga, many types of retail, you name it.… Come check it out.
Thomas – 310-806-6104
2. ***In celebration of the 1 year anniversary of Playa Vista People, we are offering all P.V.P readers a FREE 50-word Bulletin Board posting. Comment. Question. Sell. Buy. Rent. Hire. Anything you like. And it FREE. Reach all 24,000 weekly Playa Vista People readers in *Playa Vista *Marina Del Rey *Culver City *Playa Del Ray *Westchester. Send your FREE Bulletin Board posting (maximum 50 words) to: PlayaVistaPeople@TimeWire.net
3. ***House Hold Assistant needed for a busy executive in Playa Vista. Help with the house including laundry, minor shopping (Whole Foods), minor errands. Three (3) half days a week – Mon, Wed, Fri. Flexible hours. Lovely, professional home in the center of Playa Vista. Must be extremely reliable, speak English, have a car, and a positive attitude. A great opportunity for the right person seeking flexible hours. Payment in cash. Send a note with full contact information including a phone number to: Aurora411@TimeWire.net
4. *** Wanted: Cashier for the landmark Hank's Pizza in Playa Del Rey. Contact: HanksPizza@yahoo.com or 310-497-6897
5. *** The P.R. Revolution is underway. Witness here: www.PRPrime.net
6. ***Reliable Handyman: 30 years' experience on Westside. Experience in Playa Vista area. All repairs and upgrades. No job too small. Free estimates. Call or text:  Bill (310) 487-8201
7. ***Forgive me for saying but I really, really, really, really, really hate the sound of constating barking dogs in the neighborhood. —– Darlene M., Culver City.
8. ***The old Jerry's Deli in Marina Del Rey is back in business after the short-lived Stark's tanked in less than a year. Both the food and service at Stark's left a lot to be desired so I am not surprised. —– Stella G., Marina Del Rey.
9. ***As a student at LMU, lectures on human psychology always piqued my interest, but ho-hum speakers put me right to sleep. —— Reggie K., Playa Vista
10. ***Whatever dark future social media is speeding us toward, we are co-pilots. We want to waste our time. We find satisfaction in endless, circular argument. —– Lloyd B., Culver City.
WANTED: Entry Level Photographer for new, popular Los Angeles Facebook page.
Develop your craft while reaching an audience of 7,200 members throughout Southern California.
Freelance, flexible hours schedule. Work at your convenience.
Great knowledge and opportunity and promotion.
Send contact details including phone number to: Aurora411@TimeWire.net

Playa Vista People Edited By: Aurora DeRose  
Playa Vista People Disclaimer: 1.) Playa Vista People accepts no liability for the content of this email, or for the consequences of any actions taken on the basis of the information provided. Playa Vista People is not associated with any commercial or political organization and is transmitted via the web for the sole benefit of its subscribers. 2.) Unfortunately, computer viruses can be transmitted via email. The recipient should check this mail and any attachments for the presence of viruses.