*PLAYA PEOPLE – MEET ZARA:
Zara likes eating cereal in Culver City.
*PLAYA – NEWS: UPSCALE REMODEL FOR PIER 44 MARINA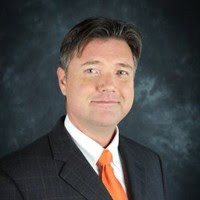 Bryce Fisher, Bellingham Marines,
– Marina del Rey
Pier 44 Marina, located in Marina del Rey, California, recently completed a redesign and reconstruction project that has resulted in a more accessible and aesthetically pleasing facility for slip holders and the surrounding community. Bellingham Marine, which was responsible for the in-water portion of the project, started work in September 2018. "It was a design/build project. We had to demo the existing marina and put in new floats and fingers for a 141-slip marina," said Usmita Pokhrel, a junior project engineer. Although that was a reduction from the original 223 slips, it was necessary to accommodate the larger boat slips that are more in demand today.
The new docks do offer some transient slips and places for dinghies. In addition, the marina is able to accommodate up to 60 boats in its new 2,450 square foot dry stack storage facility, which is served by a jib crane. Bellingham Marine's concrete floating dock system included a 9-foot by 9-foot pier, a 9-foot by 9.5-foot pier and a 2-foot by 9-foot pier for the Jib crane platform. The docks feature wood walers and steel thru rods, and a unique gray, concrete-stamped deck that mimics the appearance of an ashlar-cut stone walkway. To better meet ADA compliancy and federal guidelines for marina accessibility, Bellingham installed 80-foot-wide pedestrian gangways throughout the marina.
The marina's new pedestal/power centers, with LED lights, can be programmed for white, red, green or blue lighting. Other amenity upgrades include a pump out station, boater restrooms with showers and laundry, a 24-hour controlled access gate and Wi-Fi. Pier 44 Marina underwent a redevelopment on its landside as well. It now features waterfront dining and shopping, including a retailer for boat parts, supplies and accessories, an onsite yacht club, and additional boater services offices.
This landside development did not impact the slip construction. "We are used to building in Marina Del Rey, where we have limited access to landside facilities," said Bryce Fisher, Bellingham Marines project development manager. "We delivered floats to the site as needed to put them into place, and we do all the construction that we need on the water side based out of either our pile-driving barge or the work boats that we have on site." Although the permitting for the completely reconstructed marina took two years, the work went smoothly and was completed in November 2020. The marina planned an opening for some time in March 2021.
*PLAYA – NEWS: CULVER CITY AREA HOTEL NEARS COMPLETION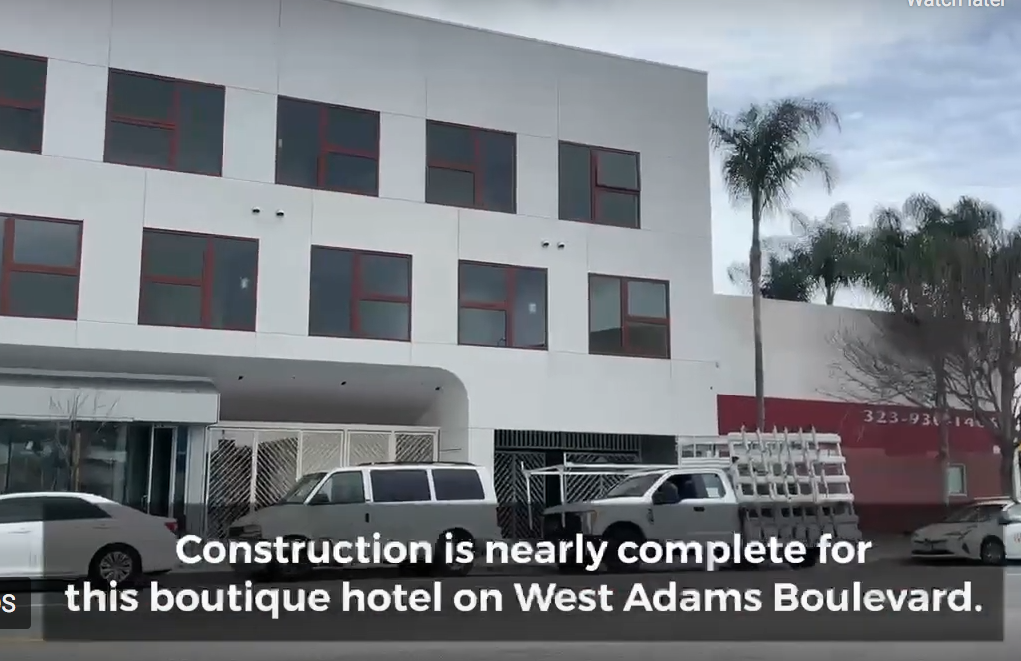 A new hotel near Culver City is nearing completion
*PLAYA – NEWS: PARKING ENFORCEMENT RESUMES APRIL 1 IN MARINA DEL REY
The Los Angeles County Sheriff's Department, Parking Enforcement Detail will resume enforcing street sweeping and expired registration citations, along with towing vehicles that were warned via "Red Tag," officials announced this week. Drivers are urged to be mindful of the change beginning April 1, sheriff's officials said.
Resumed enforcement includes the following:
Street sweeping: All streets with posted signs for street sweeping will be enforced
Expired registration: Vehicles with expired registration will be cited for registrations expired in excess of six months and will be towed
Indigent Payment Plan: Anyone in need of financial assistance to pay citations can make arrangements through the following: Phone: (866) 561-9744
Red tag warnings: Red tag warnings will be issued to vehicles parked within the public right-of-way not displaying signs of movement, such as excessive dirt, spider webs, and debris underneath and around the tires, flat tires, missing parts, and vandalism.
If a vehicle has not been moved after 72 hours' notice is given, a citation for Abandonment Prohibited will be issued and the vehicle will be towed immediately. The Los Angeles County Sheriff's Department, Parking Enforcement Detail will resume enforcing street sweeping and expired registration citations, along with towing vehicles that were warned via "Red Tag," officials announced this week.
*PLAYA – PEOPLE: MEET TERRELL
Terrell has been living and working in Westchester since September 2018
*PLAYA – VIDEO:



A stroll through the greens at Playa Vista Farmers Market (Part 2)
*PLAYA – PEOPLE: MEET TEDDY
YES OR NO QUESTIONS…



Teddy has been living in Culver City since April 2019.
– Do you think men and women are equal? NO
– Have your parents caught a lie of great caliber? YES
– Would you share your last piece of food with me? HELL, NO
– Have you ever got in the car of someone you just met? SADLY, YES.
-Would you be able to forgive the betrayal of a friend? YES
-Are you happy studying what you are studying or working on what you are working on? NO
– Have you ever been arrested? NO
– Do you get along with your parents? YES
– Have you ever fainted from drinking so much? YES
*PLAYA — RESTAURANTS: RITROVO


At Ritrovo, we pride ourselves in offering a great atmosphere for family and friends. Deva and Ivan (the husband and wife team) wanted to offer here in Playa Vista a little piece of Italy and brought wonderful recipes along for their guests to enjoy.
We invite you to come and enjoy a pleasant visit with a wonderful wine selection to go along with your meal and a homey environment.

IVAN KODEH
DEVA AMIACHE, Owners
The couple's many years of global success as restauranteurs has lead them to their latest adventure in Playa Vista, CA.
Ritrovo is open for outdoor dining, indoor dining and has a great new wine sampler!

RITROVO PLAYA VISTA
6020 Seabluff,
Dr Playa Vista 90094 Sun-Thu: 11:30am – 9:00pm
Fri-Sat: 11:30am – 9:30pm

Follow Us
Insta
Facebook


*PLAYA – IN THE NEIGHBORHOOD:
MARINA DEL REY PETS WAITING TO BE ADOPTED
Looking to add a new member to your family and do something good for the world at the same time? Perhaps it's the right time to adopt a pet! Amid the COVID-19 pandemic, many animal shelters in and around Marina Del Rey are still working to find forever homes for dozens of cats, dogs and other adorable critters coming through.
There are thousands of dogs, cats and other animals of all ages without a home throughout California — and many are located within driving distance. For those looking to adopt, a great place to start your search for your new friend is at Wallis Annenberg Petspace, where Milo the dog is waiting patiently, or another local shelter. If you aren't sure if you have time to take care of a pet year round, many shelters also offer opportunities to foster pets until they are placed.
Need some help in your search? Petfinder have you covered. We create a list each week of all the pets recently put up for adoption in your area. If you're a dog person, meet Suzette, a Rat Terrier mix up for adoption. If cats are more your thing, there are several great cats available, too. Click on any listing for more information, or to start the adoption process.
Editor's note: This list was automatically generated using data compiled by Petfinder.


*PLAYA VISTA PEOPLE – MEET FRANK:



Frank has been living and working in Culver City since March 2014.


*PLAYA – HISTORY:
The Expo Line arrives in Culver City, a town that sprang from the barley fields of Rancho La Ballona and grew into "The Heart of Screenland."
*PLAYA – READER COMMENT:

I think the way this poll is designed is unfair to Councilman Bonin.   He's the only councilmember who has made solving homelessness one of his top priorities, and has had a target on his back because of it. He's NOT the problem! Our homelessness problem began decades ago, but was basically ignored while the homeless population was focused on skid row and not visible in our communities..  The problems are multifaceted and extremely complicated to solve, and Councilman Bonin is doing everything within his power to find solutions.  One size does not fit all, as different segments of the homeless population require different approaches, and none of them are fast or easy.  I think it's a mistake to expect the government to solve all of them, as it will take both governmental support AND community members themselves.   Most Bonin-bashers haven't lifted a finger to do anything for their communities, nor do they have any better ideas on how to humanely solve the problem.   Yes, property and personal crime have risen in recent years, especially since the start of the pandemic.  But they've increased everywhere, not just in our community. Your "People's Poll" is extremely biased and isn't helpful.  Rather than spend time trying to marshall support against Councilman Bonin, why don't you use your platform to promote solutions? Replacing Bonin isn't one of them.

– John Sharpe  


*PLAYA – PEOPLE: MEET LINCOLN
Lincoln has been living and working in Culver City since October 2017.
*PLAYA – SEE IT: 'INTERLOCKING' BUILDINGS UNDERWAY DOWNTOWN CULVER CITY


– Culver City
A shiny development featuring two "interlocking" buildings is underway in Downtown Culver City. The project, called The Brick and The Machine, is located at the corner of Washington Boulevard and Delmas Terrace. Developers Clarett West Development and DLJ Real Estate Capital Partners are building a three- and four-story structure with 60,000 square feet of offices, 13,000 square feet of ground-floor retail and subterranean parking for 223 vehicles.
Abramson Architects designed the project.
"A new ground-up building in the center of Downtown Culver City engages the creative energy and collaborative spirit of its cutting-edge inhabitants by providing two distinct office environments – The Brick and The Machine," Abramson Architects writes on their website. "The Brick features a dynamic shift between large, building-scale window openings and a finely textured, human-scale materiality. The exterior façade is a contemporary interpretation of the historic brick landmarks in the area. The Machine features a series of movable exterior screens that offer glare and temperature control."
Together, the buildings will share expansive vegetated regions including a multi-story courtyard and activated rooftop deck. "The creative office's fluid indoor/outdoor spaces incorporate natural lighting and ventilation strategies, both known to increase employee engagement and productivity," Abramson Architects writes. Construction began in January 2020 was set to take 20 months.
*PLAYA PEOPLE – MEET LAUREN: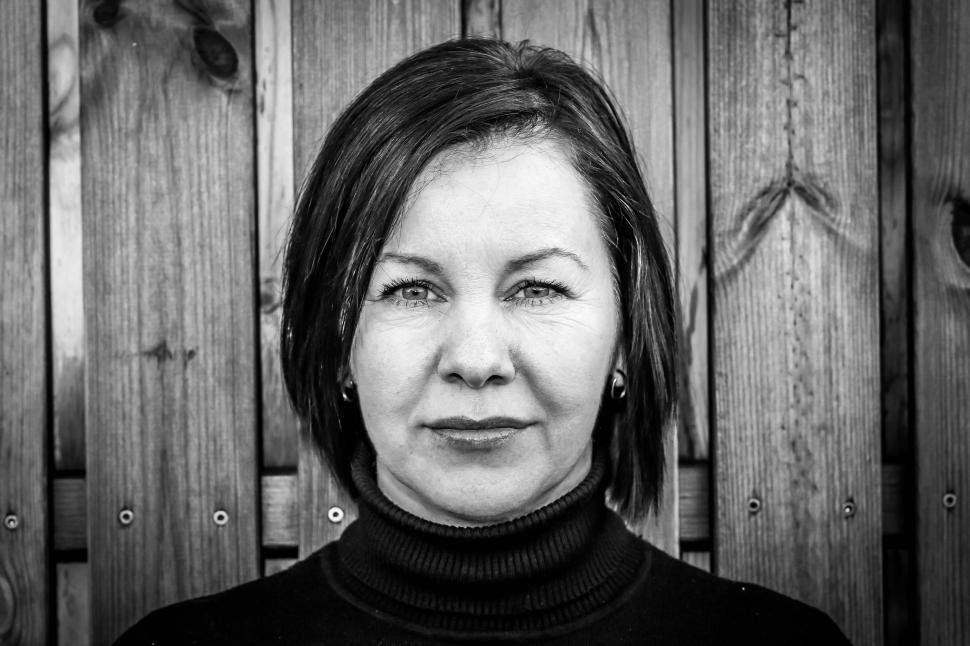 Lauren has been living in Playa Del Rey since November 2007
*PLAYA–BULLETIN BOARD:
 
1. *** "The customer service at the CVS in Playa Vista constantly reminds me of a post office in a bad neighborhood." – Fay S., Playa Vista.

2. ***I got taken trying to be helpful. A homeless man asked me if I could get him food from Ralphs and I happily obliged only to find out from one of the cashiers that this person does this all the time. People buy him food, and he returns the food to get the cash. I don't know why I am surprised, I knew better… I have a friend who works for the LA County Department of Heath who has told me many times that the worst thing I can do, that we can do, is give anything to the homeless on the street. By doing so we are making things easy for them to stay where they are. —- Jen Martin, Marina Del Rey

3. ***I wonder if Jerry's Deli will ever reopen again. —- Arthur L., Marina Del Rey.

4. ***Garbage, Rats, & Bedbugs, Trash, mattress, water heaters, and infested furniture. All this is on THE MOBILE STATION PRIVATE PROPERTY. Several attempts have been made to explore them to have at least the trash removed, if not the homeless persons in residence there responsible. Our surrounding area is now Rat & BEDBUG INFESTED AS A RESULT, not to mention how unsightly our community has become. BOYCOTT, BOYCOTT, BOYCOTT, their gas, and convenience store. BOYCOTT MOBIL @ 8600 Manchester & Emerson. —- Bob Finston, Westchester.

5. ***Honest to God, if Councilman Mike Bonin were paid a dollar a year, he would be grossly over-paid. —– Darlene M., Marina Del Rey.

6. ***Wheels from car stolen overnight. The wheels were stolen overnight (late Friday 3/19 or early Saturday 3/20) from my car parked in front of my house in the "Mar Vista oval" area. They left my car on 4 plastic soft drink crates. My "Ring" system didn't record the action because the car was too far away and didn't activate. I am in the process of submitting a crime report. My car didn't have a catalytic converter or a tailgate to steal so I thought my car was impervious to the recent crime wave. Oops. Be aware, car part thieves are very bold at the moment. —– Doug Smith, Mar Vista

7. ***Dinner for the first time at Dan Chinese in Playa Vista. Not impressed. Seems like basically a take-out place with little attention to the dine-in customer. One waitress (nice) who spent most of her time sanitizing other tables while serving hours. Turn off. —- Loretta Q., Playa Vista.

8. ***Despite a super sales job, my wife and I had a bad experience with Haldon Pardee realtors. Since we fired them I've now met 4 different people who've also had poor experiences as well. Seems they love bragging about how great they are but after they get a client they failed to deliver. —- Thomas S., Marina Del Rey.

9. ***Two thumbs down to Capri Gelato in Marina del Rel. Poor quality product.  Even poorer service. High prices Won't be back. —– Ash L., Marina Del Rey.

10. ***It sure seems clear to me and my wife that criminals are on the offense, police are on the defense, and people in the area feeling less and less safe. What kind of idiots think it's a good idea to de-fund the police. —– Jonathan B., Playa Vista.
  11. ***Think Freely – Be Independent. Make up your own (damn) mind: www.LBNExaminer.com .

12. ***Simplicity of life here in Playa Vista, even the barest, is not a misery, but the very foundation of refinement. —- William C., Playa Vista.

13. ***In classrooms in all 50 states, our kids and grandkids are the victims of a coordinated attack on our history, our heroes, and our very inheritance. Worse yet, they're being indoctrinated with toxic theories that divide us by race and gender and reject America's most defining principle —  that we are all individuals created equal by God. —- Benjamin C., Marina Del Rey

14. ***Contractor sent us a bill for an Estimate.  We recently gathered bids from contractors for an ADU / Garage Conversion. One of the contractors that we decided not to go with, came back to us a month later and wanted to charge us for his bid, which came in the form of a 3 sentence text. We refused to pay because we never agreed, ahead of time, to pay for a proposal. Today he texts us threatening to put a mechanics lien on our home? I understand bids take time, I have many family members that work in construction, but we did not agree to this charge. —- DJ Creamer, Westchester.

15. ***Honest to God, when I looked at Councilman Mike Bonin's self-congratulatory newsletter I laughed so hard I almost plotzed. His district is a nightmare and acts like he just won the Super-Bowl. Another radical on the Left completely out of touch with reality.—– Giles C., Playa Vista
Playa Vista People Disclaimer: 1.) Playa Vista People accepts no liability for the content of this email, or for the consequences of any actions taken on the basis of the information provided. Playa Vista People is not associated with any commercial or political organization and is transmitted via the web for the sole benefit of its subscribers. 2.) Unfortunately, computer viruses can be transmitted via email. The recipient should check this mail and any attachments for the presence of viruses.