*PLAYA PEOPLE – MEET CLAIRE: NOW YOU KNOW…
Claire
has been living in
Playa Vista
since Novemeber 2009
Now you know…
Is an outstanding bowler.
Doesn't eat pasta.
Drink 4-5 cups of coffee per day.
Hates Starbucks.
Shops almost daily at Whole Foods in Playa Vista.
Does 50 sit-ups per day – 6 days a week.
Loves Chris Rock's comedy.
Refuses to watch TV news.
Goes to Church on Christmas at midnight each year.
*PLAYA – NEWS: LOS ANGELES OFFICIALS CONSIDERING CITATIONS FOR THOSE CAUGHT NOT WEARING MASKS: "RECKLESS ENDANGERMENT"
A Los Angeles City Council committee directed its staff report back on ways of encouraging — possibly through citations or other enforcement — adherence to requirements that residents wear masks to prevent spread of the coronavirus. During the council's meeting on Friday, Councilman Paul Koretz said in his district, about half the people he sees walking in public are not wearing masks. This despite orders from both Mayor Eric Garcetti and Gov. Gavin Newsom. In June, Newsom issued an executive order requiring people to wear them at all times when outside the home.
"I truly can't fathom the people who are politicizing mask wearing — literally for some people, a choice that will (mean) life and death," Koretz said. "It seems like we should start to consider it reckless endangerment of others to not wear a mask." Koretz — whose district includes Bel Air, Westwood, Culver City, Encino, Palms and South Robertson — said he favors developing a method for the city to issue citations to people who do not wear masks in public, but he also said he supports a public education campaign on the matter. Rising case numbers and hospitalization rates have caused concern and across the state and nation.
*PLAYA – NEWS: ICONIC MARINA CITY CLUB TO BECOME PROPERTY MANAGEMENT PROFESSIONALS' NEWEST CLIENT
Property Management Professionals LLC. announced a new partnership with the Marina City Club, one of the largest associations in Marina del Rey and most recognized communities in Los Angeles. With PMP's diverse portfolio of associations in Los Angeles County, Marina City Club becomes the most recent addition to their list of high-rise associations. "Our partnership with PMP is the start of a fresh collaboration and allows us to further advance our building's goals," stated Mark Greenberg, HOA President. "Their approach to community management is unique, and we look forward to benefiting from their value-added practices and procedures to elevate Marina City Club's member experience."
The Marina City Club consists of three towers and 600 residential units. It offers resort style living and amenities that include aquatic facilities, tennis courts, a fitness center, and a fine dining restaurant, to name a few. It is currently one of the largest associations in Marina Del Ray and will employ 21 full-time PMP team members. PMP's diverse portfolio of association client's range in size and product type from 2,300-unit master planned single family home communities to 600-unit high-rise associations with food and beverage and athletic facility components.
"Marina City Club is one of the largest and most iconic residential associations in Los Angeles. We're thrilled to welcome them to the PMP family," stated Brad Watson, President of PMP. "Marina City Club's unique resort style of living lends well to PMP's focus on hospitality and delivering extraordinary service to the communities we are fortunate to serve."
*PLAYA – NEWS: MAN POINTS GUN AT WOMAN IN CULVER CITY MALL & ESCAPES POLICE PURSUIT AFTER CRASH
Police Saturday continued their search for a man who pointed a gun at two women at the Westfield Culver City mall and then led officers on a chase that ended in a crash in Inglewood.
"No new updates now," Culver City Police Lt. Mike Van Hook told City News Service on Saturday. "This appears to be an isolated act." The man approached the two women at about 4:25 p.m. Friday but they were not harmed, police said. Culver City police officers found the man's vehicle near the mall and pursued him, but he crashed into multiple vehicles at the intersection of La Cienega Boulevard and Centinela Avenue in Inglewood, according to police.
Paramedics responded to treat those injured in the crash. Some sustained moderate injuries and were taken to a hospital for treatment. The man ran from the crash scene, and officers chased him before losing sight of him. A firearm was found at the scene and a perimeter was established, police said.
The approximately 25-year-old suspect was described as having a heavy build and wearing black shorts, a black shirt and white tennis shoes. He is wanted for assault with a deadly weapon, felony hit-and-run and felony evading, police said. Anyone with information about the suspect was encouraged to call the Culver City Police Department's watch commander at 310-253-6202.

*PLAYA – NEWS: JULY 4TH FIREWORKS IN CULVER CITY CANCELED

From 4th at West Los Angeles College:
"Unfortunately due to circumstances beyond our control – the 2020 Show will not be held. Unfortunately, due to the construction of two new buildings which occupy the spaces once used for the Culver City Exchange Club's Annual Fireworks Show, #WestLACollege can no longer be the site for this wonderful community event. See you next year!! "– The Culver City Exchange Club
*PLAYA PEOPLE – MEET PRESLEY: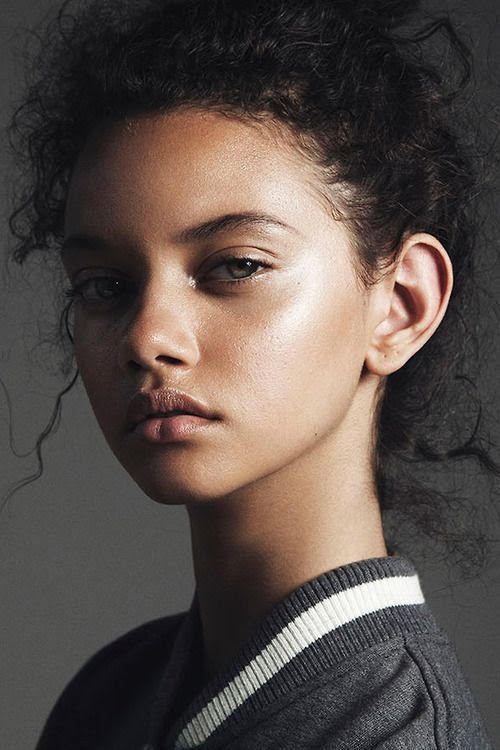 Presley has been living in Playa Vista since January 2019
*PLAYA – MOMENT:
Summer fun in front of Whole Foods in Playa Vista.
*PLAYA – INTERVIEW:

Jason Fielders
DogFitt | Founder
"We take dogs paddle boarding and to the beach!"
Q: Why did you choose to start your fitness training for dogs business in the Silicon Beach area?— I lived in Westchester before the community was built and always liked the area. I like how it's such a dog-friendly community and many of my clients live in the area.
Q: Would you have to say has been the forefront of your success in your career? How did you develop your training skills and your craft?— My success was managing to quit a day job to do what I enjoyed, which was hiking and going to the beach with my pups. I've always been good with animals, but working with dogs over the years you get a sense of how they behave. Some might say I'm a dog whisperer and I'm constantly learning.
Q: Do you see yourself going beyond the Silicon Beach area. Where are you from?—Yes, I would like to develop different locations where people can bring their dogs and work out. I'm originally from Vermont but moved here from Ohio.
Q: In what ways have you seen the area change since you've been here? —I've lived in Los Angeles for almost 16 years and before Playa was built. I've seen most of the area remodeled. More people moving to Los Angeles and adopting pets.
Q: Where are your favorite places in Silicon Beach that aren't well known?— Kenneth Hahn park is not technically in silicon beach, but a 10 min drive. It's great for hikes with dogs.
Q: What was your first impression of Silicon Beach, was it love at first sight or did it take time to adjust?— I've always liked the area because of it being hidden, but close to the beach.
Q: What area would you like to see the improved the most?—The traffic would be my only concern. At the intersection of Sepulveda and Centinela, there is a lot of congestion after it was built.
Q: Are there any scenic routes you like to take when going out for the evening or for a regular trip to work?— Where Culver turns into the PCH or the backside of LAX near Westchester around Sunset.
Q: How would you best describe the atmosphere of Silicon Beach, is there anything that stands out to you?—As I said before, the dog-friendly community is the best thing for me about the community.
Q: What are your favorite restaurants in the area?— Sol is my favorite on taco Tuesday!
(310) 484-3205
*PLAYA — RESTAURANTS: OKINAWA- INSPIRED MOTO RAMEN OPENS IN CULVER CITY
For nearly a decade, Ramen Yamadaya served on a prominent corner of Washington Boulevard in Culver City, with accolades from locals and Jonathan Gold alike. Now the space has turned into Moto Ramen from Sarah Kim-Jenkins and Yuki Nakamoto. Kim-Jenkins, her mother, and Nakamoto operated Irori Sushi in Marina del Rey back in the aughts before opening Ramen Yukinoya in Arcadia and Rowland Heights (only the Arcadia spot remains). Now Kim-Jenkins and Nakamoto have opened back on the Westside with an Okinawa-inspired ramen menu featuring black garlic tonkotsu, spicy miso, tan tan men, shio chicken, and even vegan ramen options.
Though the ramen isn't a direct version of Okinawan ramen, which uses a thick wheat soba noodle, Yuki brings a bit of his native Japanese island's sensibility to the menu. Other dishes include chicken karaage, pan-fried gyoza, agedashi tofu, and pork (or chicken) buns. To drink, a solid selection of craft beers and sakes as one might expect. Overall, it's a versatile, easy-to-frequent neighborhood spot that fills in the hole that Yamadaya left when it closed earlier this year.
Moto Ramen opened for takeout and delivery last weekend but will open its dining room some time around the end of the month with limited capacity. Hours run Tuesday to Saturday from 11 a.m. to 8 p.m.
*PLAYA – SEE IT: MARINA DEL REY SEA LION SNACKS ON A FISH
Tam Le from the Administrative Services Division of the County of Los Angeles Department of Beaches and Harbors captured an unusual view of a California sea lion snacking on a fish in Marina del Rey.  If you have an awesome photo of nature, breathtaking scenery, kids caught being kids, a pet doing something funny or something unusual you happen to catch with your camera, we'd love to feature it on Playa Vista People.
Send to: playavistapeople@timewire.net
*PLAYA VISTA PEOPLE – Only Originals Allowed!: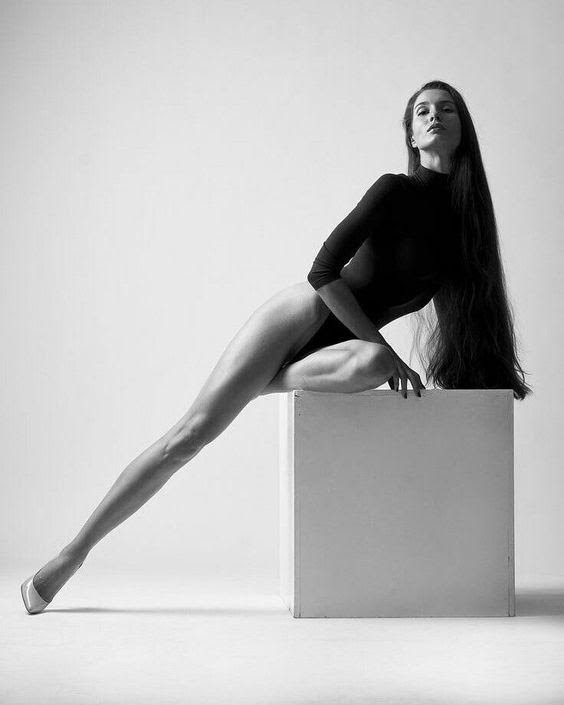 *PLAYA – IN THE  NEIGHBORHOOD: LAX COASTAL JULY 4TH PARADE ALTERED
"Beginning in the year 2000 as a celebration for the new century, the LAX Coastal Chamber of Commerce (then known as the Westchester/LAX Chamber of Commerce) sponsored the first-ever Fourth of July Parade in Westchester, California–a tradition they have happily continued for 21 years.
"While we will not be able to congregate on Loyola Blvd. this year, the parade committee is working diligently to create a celebration we can all still enjoy. To continue to uphold social distancing while keeping the spirit of our independence alive, we are excited to announce a Fourth of July Parade Decorating Contest in 2020!
"We're calling on the community to help us bring the spirit of the parade to the LAX Coastal area! Join us is making this year's celebration special by supporting our this new community tradition! "We're All In This Together!"
*PLAYA PEOPLE – MEET GEORGE:
Former Co-Founder & CEO, Fullscreen in Playa Vista
George Strompolos has been a Director of Business Development at YouNow, Inc. since October 2015. Mr. Strompolos founded Fullscreen, Inc. in January 2011 and served as its Chief Executive Officer. Mr. Strompolos is a co-creator of the YouTube Partner Program. Mr. Strompolos served as strategic partnerships manager at YouTube and was responsible for establishing distribution channels with new media companies and content producers. In 2007, Mr. Strompolos co-created the YouTube Partner Program, which provided new monetization opportunities for a new class of online content producers around the world. Mr. Strompolos began his career in various business development roles at WIRED Magazine, CNET Networks, and Google.
To date, Mr. Strompolos has been named one of Advertising Age's "40 under 40" in 2013 and one of The Hollywood Reporter's "Top 35 Executives Under Age 35" in 2008. Mr. Strompolos speaks regularly at industry events such as NATPE, Digital Hollywood, VidCon, and SXSW, to name a few. Mr. Strompolos received his Bachelor of Arts in mass communications and Bachelor of Science in business administration from the University of California, Berkeley.
*PLAYA–BULLETIN BOARD:
1. ***Every day since the quarantine, I have made it my responsibility to walk the neighbors of Playa Vista, twice a day for exercise and some sun. Today, I couldn't help but notice a nice, toothy man in dungarees grinned back at me. Slim sort, with a face creased in a thousand places, like an unfolded bit of origami. If I had been out walking I would have never noticed such a delightful and unusual human sight. —— Cindy V., Playa Vista
2. ***My doctor says I need to improve my diet immediately, but fast food, my great nemesis, tempts me every day during my commute home to Playa Vista. —— Frank S., Playa Vista.
3. ***This is a sad time for everyone. We're all lonely now. We're all cut off from each other, trapped inside the walls of our own domestic space, the 21st-century version of the medieval anchorite. —– Rhonda Pace, Westchester.
4. ***"Why does it seem like business after business after business fails at the Runway Shopping Center? This has been going on now for a couple of years. I moved to Playa Vista in large part to enjoy the Runway Shopping Center, but there is not much to enjoy. Let's call Runway Shopping Center a failure." – Joshua Pink, Playa Vista.
5. *** Did you know that 20,000 people who live or work in Playa Vista, Marina del Rey, Culver City, Playa del Rey, or Westchester read this digital magazine Playa Vista People every week.
6. ***Reliable Handyman: 30 years' experience on Westside. Experience in Playa Vista area. All repairs and upgrades. No job too small. Free estimates.
Call or text:  Bill (310) 487-8201
7. ***Don't let your child fall behind. Hire L.A. premier tutor (up to 4th grade). Ms. Preston Tutoring. Local, experienced, and award-winning. In-person and Zoom tutoring available. Reasonable rates. Contact Ms. Preston:
MsPrestonTutoting.Weebly.com
Renee@MichaelTrouble.com
(818) 422-5553
Help Wanted: Part-time (Flexible hours) Entry Level Special Projects – Social Media Coordinator For Prominent Entertainment P.R. / Branding Firm:
Prominent Entertainment P.R. / Branding firm since 1983 seeks a part-time (flexible hours) entry-level special projects – social media coordinator in L.A. Must be very reliable, smart, tech-savvy, detail-oriented and hungry to learn. Great opportunity to learn and grow in the world of media and entertainment. Send resume (no attachment) and complete contact details including a phone number to: Aurora411@TimeWire.net

Playa Vista People Edited By: Aurora DeRose  
Playa Vista People Disclaimer: 1.) Playa Vista People accepts no liability for the content of this email, or for the consequences of any actions taken on the basis of the information provided. Playa Vista People is not associated with any commercial or political organization and is transmitted via the web for the sole benefit of its subscribers. 2.) Unfortunately, computer viruses can be transmitted via email. The recipient should check this mail and any attachments for the presence of viruses.