*PLAYA PEOPLE – MEET PENELOPE:
Penelope's DIY backdrop for her photoshoot in Playa Vista.   If you would like to be featured, send us your contact info to PlayaVistaPeople@TimeWire.net
*PLAYA – NEWS: BELKIN FOUNDER CHET PIPKIN STEPS DOWN AS CEO
New Belkin CEO Steve Malony
– Playa Vista
Belkin International Inc. founder Chet Pipkin will step down as chief executive at the Playa Vista-based consumer electronics company. Pipkin will move into the role of executive chairman of the board, according to a company announcement on Jan. 7. Belkin senior vice president and general manager Steve Malony will become the company's new CEO. Belkin said that Pipkin, who has been CEO for more than three decades, will "continue to stay active and engaged with the business on a full-time basis" as Malony takes charge of the conpany's day-to-day operations.

In a statement, Pipkin said he had "full confidence" in Malony and added that the new CEO would "beautifully and effectively lead Belkin into our next chapter through the combination of exceptional industry and leadership skills as well as a deep operational expertise." Pipkin founded Belkin with Steve Bellow in 1983 and oversaw the company's growth into a leading manufacturer of computer accessories and other electronic devices. The company owns the Linksys brand of internet connectivity devices and home automation brand WEMO, as well as Torrance-based water tech company Phyn. Belkin was acquired in 2018 by Taiwan-based electronics giant Foxconn Technology Group in a deal worth $866 million.

Malony has been with Belkin since 2005 and has served in roles both domestically and internationally, according to the company. "While I have very big shoes to fill, I am honored to step into the role of CEO of Belkin," Malony said in a statement. "I have been blessed to serve the company for a great portion of my career and the trust and confidence placed in me to lead it are not taken lightly. I am excited to enter a new chapter with Belkin with an intention to lead with devotion and a vision for a future that is crystal clear, positive and bright."

*PLAYA – NEWS: JOIN CULVER CITY FOR A VIRTUAL MARTIN LUTHER KING, JR. EVENT
Culver City will host three virtual events to honor the life and legacy of Dr. Martin Luther King, Jr.
Sign up for one of the following free online events:

Listen Up – Sit Back and Enjoy Family Storytime…
Jan. 15 at 7 p.m.
LISTEN UP is a virtual reading of the children's books "Who was Martin Luther King, Jr." by Lisbeth Kaiser and "Freedom Summer" by Deborah Wiles. These stories will inspire families to discuss Dr. King's legacy as one of the most influential leaders of the civil rights movement. We will discuss the continuing fight for equal rights in the United States.
Each registration includes a FREE craft kit, which contains an Activity Book and "I Have a Dream" craft supplies & instructions!
Speak Up – Speak Up and Ask Questions…
Jan. 16 at 11 a.m.
"I am convinced that men hate each other because they fear each other. They fear each other because they don't know each other, and they don't know each other, because they don't communicate with each other, and they don't communicate with each other because they are separated from each other…" – Dr. Martin Luther King, Jr.
The City of Culver City is proud to host a virtual Q&A with Walter Thompson-Hernandez. He is a New York Times writer and the author of "Compton Cowboys." Mr. Thompson-Hernandez is also the host of the podcast "California Love", which shares the voices and stories of underrepresented communities with the world. We invite Culver City teens to ask questions and listen to Walter speak in this virtual interview.

Speak Out – Speak Your Truth Through the Words of Others…
Jan. 16 at 4 p.m.
Celebrate the life and achievements of Martin Luther King Jr.—TOGETHER. Virtually appear to read and/or to listen! We will come together to share and hear beloved prose or poetry inspired by M.L.K., Jr.

Here's how to register:
These virtual events are free and open to the public.
Register for the virtual series on the City's Virtual Recreation online. People can also use this website to submit questions for SPEAK UP or a written piece for SPEAK OUT.
For more information contact Parks, Recreation and Community Services staff at (310) 253-6650 or info.recreation@culvercity.org.
*PLAYA – NEWS: PLAYA VISTA AMAZON, CHICK-FIL-A GET $168 MILLION LOAN


An Amazon.com Inc. facility and a Chick-Fil-A location in Playa Vista received a $168 million permanent refinance loan from Citi. The bank also provided $110 million in bridge refinancing for the location last summer. George Smith Partners' Antonio Hachem secured both financings. "I am thrilled to have completed both loans on this new Amazon facility, which will create jobs and offer efficient and reliable delivery to the fast-growing Silicon Beach and Westside areas," Hachem said in a statement.

The property spans three parcels and 12.5 acres. It was previously an auto dealership mall, medical office building and a Chick-fil-A. The auto mall was converted for Amazon. The medical office building was torn down in favor of parking. The Amazon building is located at 5750 Mesmer Ave. and the Chick-fil-A franchise is at 11750 Jefferson Blvd. This isn't the only real estate transaction Amazon has been involved in lately.

Last year a building in Torrance under renovation to be used by Amazon sold for $81 million. It was previously a Costco Wholesale Corp. warehouse store. It is being updated to be used as an Amazon warehouse space with some consumer operations. It is located at 2751 Skypark Drive. Realterm US Inc. purchased the site from Bridge Development Partners. It was one of the costliest industrial deals in a decade based on price per square foot, according to CoStar Group Inc. Amazon has been busy expanding its platform as well. In December, the company announced Amazon Music would acquire West Hollywood-based podcast network Wondery Inc. Financial terms of the deal were not disclosed.
*PLAYA – NEWS: FIRE BREAKS OUT IN MARINA DEL REY APARTMENT, ONE HOSPITALIZED
Los Angeles County firefighters knocked down an apartment fire in Marina del Rey early Monday, rushing one person to a hospital, officials said. The fire broke out on the second floor of a three-story apartment building at the corner of Panay Way and Via Marina at about 9:35 a.m., fire officials reported. It was knocked down about 10:15 a.m. Images from the scene show smoke billowing from an apartment building and firefighters arriving.

*PLAYA PEOPLE – MEET ROSY:

Rosy has been living in Marina del Rey since June, 2016
*PLAYA – LENS: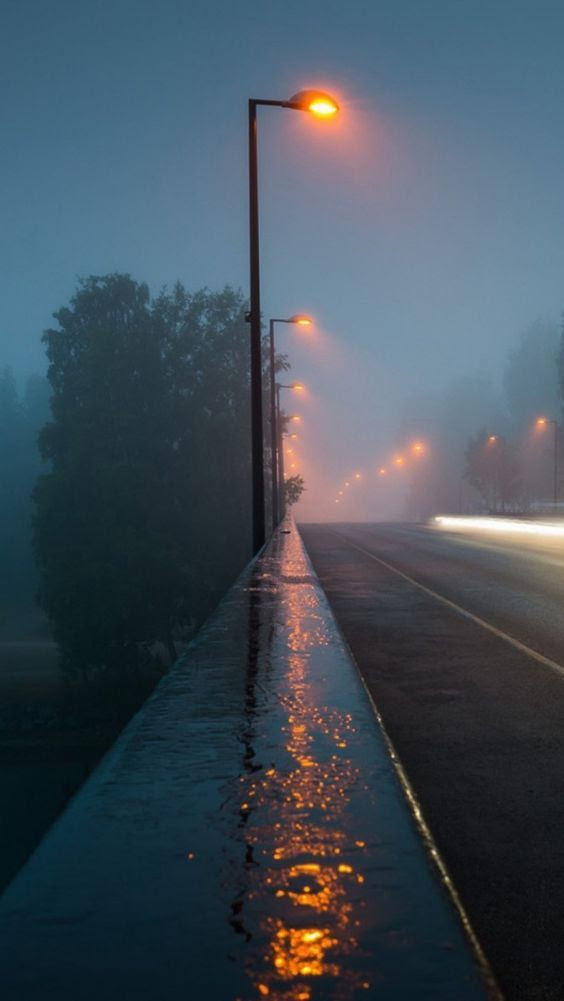 The lonely streets of Playa Vista during the endless pandemic.
*PLAYA – READER Q&A:
Here's how our long time reader, Nancy Pelegrino, from Marina del Rey answered:
Trump Will Attend Inauguration? – No
Trump Runs In 2024 – No
Life Will Resurface This Year – Maybe
Masks Help Prevent COVID – Yes
I Followed COVID Guidelines New Year's Eve – Yes
Did You Think About Divorce/Split In 2020? – No
I Got Nothing Good To Watch Anymore – Yes
Have a favorite On 'Gilligan's Island'? – No
Can you answer these for Playa Vista People? Your answers will be read by over 25,000 people in *Playa Vista *Marina Del Rey *Culver City *Playa Del Rey *Westchester.
  Send to:PlayaVistaPeople@TimeWire.net


*PLAYA – PLATINUM APPROVED: COMPUTER CONSULTANT, SEAN STORY

WINNER – BEST OF LOS ANGELES AWARD
– BEST COMPUTER CONSULTANT – 2020

Setting up and using technology can be VERY frustrating and dangerous! Focus on running your business and let Sean setup, protect, and support your technology.

Contact – sean@seanstory.com
Office: (310) 871-2587

SeanStory.com
*PLAYA — IN THE NEIGHBORHOOD: MARINA DEL REY PETS WHO NEED A HOME


Star Paws Rescue (photo taken pre-pandemic)
– Marina del Rey
Want to add to your family and do something good for the Marina Del Rey community at the same time? Adopt a dog, cat or other kind of pet from a local shelter or organization! Amid the COVID-19 pandemic, facilities in and around Marina Del Rey have dogs, cats and other animals ready and waiting to be adopted.
There are thousands of dogs, cats and other animals of all ages and sizes without a home in California — and many of them are located in your area. In the search for your new friend, consider checking out a local facility like Adopt And Shop, where Scorcese the cat is waiting patiently. If you aren't sure if you have time to take care of a pet year round, many shelters also offer opportunities to foster pets until they are placed.

To see a complete list of animals avaialbe for adoption in areas such as Marina del Rey, Playa Vista, Culver City, and many more, click HERE.


*DO YOU WANT TO WRITE A MONTHLY COLUMN FOR PVP?:
Our popular weekly digital magazine, Playa Vista People (www.PlayaVistaPeople.com) is looking for regular monthly columnists for its publication.

We desire smart, intriguing, bold voices in our area to write a 200-word column once a month for Playa Vista People on any subject that interests you as long as it involves our area and community (Playa Vista, Marina del Rey, Culver City, Playa del Rey, Westchester).
Dining
Charity
Events
People
Business
Music
Sports & more
Your words will reach approximately 25,000 influential people in our community Please let us know if it's something you're interested in by contacting us at playavistapeople@timewire.net


*PLAYA – SPOTLIGHT: RACK ATTACK

Rack Attack Manager, Daniel Ruth (left), with actor Steve-O (right)
Our roof rack and accessory installations store located in Santa Monica is one of the newest stores that we welcomed to the Rack Attack family, and our first in California. We offer all vehicle rack categories.
Formerly known as Rack Solid, the store has been serving Southern California since 2006 with a wide selection of racks, hitches, cargo boxes and more from reputable brands like Thule, Yakima, Kuat, RockyMounts and Saris. We are ready to fit any hobby – cycling, surfing, skiing, kayaking, camping and more.
We provide lifetime warranty and offer price matching, so come see us in Santa Monica and we will find the best fit for you.

Rack Attack 3127 Lincoln Blvd, Santa Monica, CA 90405
(310) 450-6027
la@rackattack.com


*PLAYA PEOPLE – MEET WINNY:



Winnie has been living in Westchester since August 2015. .
*PLAYA–BULLETIN BOARD:

  1. ***25 Communities with the highest rate of confirmed cases. LA County Health just announced the 25 communities with the highest rate of confirmed cases. Westchester was on the list. The rate of growth has been accelerated in the last few weeks. Stay safe! —– Kathe Bass, Westchester.

2. ***Citizens in Los Angeles face this reality: officials will no longer enforce the law. For example, if a drunk driver hits you in LA, police will not arrive to document the crime. In addition, if you steal less than $900 of merchandise from a store, you will not be prosecuted.  I could site many more examples. —- Bill O., Marina Del Rey.

3. ***My Grandfather was worried about street lamps, murals, the occasional honk of a horn. Had he lived to see a smartphone, or modern Playa Vista, he would have plotzed. —– Gwen P., Playa Vista.

4. ***There is some truth to the cliché holding that liars think everybody lies, that cheaters think everybody cheats, that thieves think everybody else steals, etc. Understood as an emotional self-defense strategy, that has a great deal of explanatory power. —– Gloria A., Marina Del Rey.

5. ***Strange Activity off Emerson. Grey or silver truck, believe to be a Dodge. '09 maybe. Circling the streets off Emerson. Has been seen around the block 4 separate times in 3 hours. One time was out with a flashlight around yards and down alley/trash area. Reported and was told it would be looked into. —– Shelby Torrese, Westchester.

6.***Suspicious driver following Amazon truck. As I went on my daily walk, I noticed a young dark skin male, late twenties, light complexion following the Amazon truck on an old model, dark blue Honda Accord, paint fading on the hood. He went around the block and repositioned himself behind the truck, when he noticed that I flag down the Amazon truck, he took off. —– Otto Hiemann, Playa Vista.

 7.***WTF? I just saw a vegan popsicle for $5 at the Farmer's Market in Playa Vista. Could anyone actually be stupid enough to pay $5 for a popsicle? —— Miriam P., Culver City.
8.***When a person goes to a fast food restaurant they basically feel like a loser. Except for In-N-Out and Chick-fil-A. —– Candice P., Culver City.

9. ***Thank you to the Marina Shell Station on Lincoln and Fiji. Great, honest, fair, helpful service. —– Dr. Frank H., Marina Del Rey.

10. ***Ruth Galanter – You did much to get the Ballona project where it is today, and for your efforts we are grateful. Bravo! —– David Kay, Playa Vista.

11. ***A hyperbole is an exaggerated claim. No, really, realllllllllllyyyyy exaggerated. I mean, like, the most exaggerated thing in the history of ever!! Why the f—k do young people write with so many exclamation points? —– Lola F., Playa Del Rey.
12.***This Free Bulletin Board section is a really cool addition to our community. Thank you. —— Jackson H., Playa Vista.

13. ***Darlene: You bowl like your Mama. Unless of course she bowls well in which case you bowl nothing like her. —– Carter T., Marina Del Rey.

14.***I would say Main Street in Santa Monica looks like a decayed ghost-town but that would be unfair to decayed ghost-towns. What the hell happened? —– Jose L., Culver City.
15. ***Mail Theft Broad Daylight. Two people in Range Rover were seen stealing mail out of the truck. One female, one male in the car. Cops came last night. Mailman said it's the 3rd time in two weeks his truck has been robbed. They try to get the EDD checks rolling out. Braddock and Centinela. Vehicle 1 Color: Black Make: Range Rover Model: Evoque. —– Edward Rodriquez, Del Rey.
Playa Vista People Disclaimer: 1.) Playa Vista People accepts no liability for the content of this email, or for the consequences of any actions taken on the basis of the information provided. Playa Vista People is not associated with any commercial or political organization and is transmitted via the web for the sole benefit of its subscribers. 2.) Unfortunately, computer viruses can be transmitted via email. The recipient should check this mail and any attachments for the presence of viruses.