*PLAYA PEOPLE – MEET KALI: NOW YOU KNOW…
Kali has been living in Westchester since April, 2009

Now You Know…
Loves Corn Flakes
Favorite singer: Marvin Gaye
Has never seen a Star Wars movie
Wants to be a dancer on "Dancing With The Stars"
Hates Cardi B
Went to Bible Study for 3 years
Takes two showers a day
Loves In n Out
Hates McDonald's
If you would like to be featured, send us your contact info to PlayaVistaPeople@TimeWire.net
*PLAYA – NEWS: THE STREAMING WARS MAY SAVE L.A'S OFFICE-SPACE MARKET
Workers at Electric Arts,
-Playa Vista
"West Los Angeles has been hit the hardest with the sublease space," says Bill Bloodgood, agency market leader at Newmark Knight Frank. "At the same time, it will be the first market to come back because of the significant amount of venture capital money that flows into that part of L.A." Even prospering companies like gaming giant Electronic Arts have chosen to downsize, moving from a lease for more than 100,000 square feet in Playa Vista to 58,000 square feet at the new Del Rey Campus in Marina del Rey. And while studio space occupancy had bounced back toward pre-pandemic levels by the end of 2020, rising COVID-19 numbers have now forced many productions to postpone filming.
It hasn't been all doom and gloom. Burbank, a huge beneficiary of the streaming wars, has had a stellar year. "Entertainment is everywhere in L.A., but if there's one place that it really is definitive, it's Burbank," Patap says. Burbank has been boosted by Netflix's new 171,000-square-foot lease at Burbank Empire Center for an animation studio. Comcast leased a building at Victory Media Campus, and Disney has continued to lease a mammoth amount of square footage throughout the city, including a 425,000-square-foot renewal on Alameda Avenue.
And in other areas of L.A., entertainment and tech giants that are invested in streaming and content creation continued to increase their footprint in 2020. According to CoStar, Facebook leased an additional 85,000 square feet of space at The Brickyard in Playa Vista in June. In December, Apple purchased an entire square block of properties in Culver City, a $162 million deal.
*PLAYA – NEWS: ILLEGAL MARINA DEL REY BOAT CHARTERS 

Mark Sentyrz, owner and operator of Marina del Rey Boat Rentals
Officials recently discussed the issue of illegal boat charters in Marina del Rey. The Los Angeles Department of Beaches and Harbors Small Craft Harbor held a Commission meeting on December 17th to discuss the legal and illegal operation of charters in Marina del Rey. During the presentation, two types of options were listed for people interested in running a charter in the Marina del Rey area. The first option was using Dock 55, which opened in 2017. In order to go through the Dock 55, potential operators must have their boat inspected, need insurance and a county business license and a U.S. Coast Guard certified captain's license.
The second option would be a sublease agreement on behalf of the potential operator. A tentative operator would have to seek out harbor master leaseholders and then get a qualified review from the Department of Beaches and Harbors. Many staff are in favor of the Dock 55 option, because they say it makes the process more streamlined. If potential operators decided to dock, they also wouldn't have to be concerned with parking or finding a lease holder. Dock 55 is a docking site managed by Pacific Ocean Management who provides stipulations and direction for those interested in chartering. For those interested in serving food and alcohol, a valid county business license would need to be obtained along with special permits.
At the meeting, current charter operators also voiced their concerns with illegal charter operations. "I could probably list over 200 illegal charters that can be docked out of Marina del Rey on any given day in the middle of summer," Mark Sentyrz, owner and operator of Marina del Rey Boat Rentals, told the Commission at the meeting. During the meeting, the Sheriff's station talked about some of the difficulties with tracking down illegal operations such as dealing with passengers being non-truthful about their relation to operators. "If there's not proof, it's hard for us to tell if this is an illegal charter or is this guy going out with his family," said Sgt. Brent Carlson of the Marina Del Rey sheriff's station said at the meeting.
*PLAYA – NEWS: GAMING NETWORK VENN PARTNERS WITH BLAST
co-founders and co-CEOs of VENN, Ariel Horn and Ben Kusin
– Playa Vista
Gaming Network VENN has signed a strategic partnership with tournament organizer BLAST, with the first fruits of the deal to be realized through the BLAST Premier Global Final on Jan. 24. Financial terms of the deal were not disclosed. Under the terms of the deal, VENN will produce content segments for the BLAST Premier Global Final featuring "special guests" from the world of esports, music skits, and fan engagement. The content will be produced at the VENN Playa Vista, Los Angeles studio.
The BLAST Global Final is the grand finale of the organization's year-long Counter-Strike: Global Offensivetournament series, with the top eight best teams competing for a $1M USD prize pool. VENN will also own the North American qualifier series for BLAST Premier 2021, which will see eight of the leading CS:GO teams invited to battle it out for a chance to qualify for the overall BLAST Premier series.
In addition, VENN will help co-create, execute, broadcast, and sell shoulder programming across future BLAST events, and will offer broadcasts of all future BLAST Premier tournaments across its network.

 *PLAYA PEOPLE – MEET BRENT: 


Brent modeling an art piece for his class in Playa Vista
*PLAYA – BUSINESS: PETALS 'N' WAX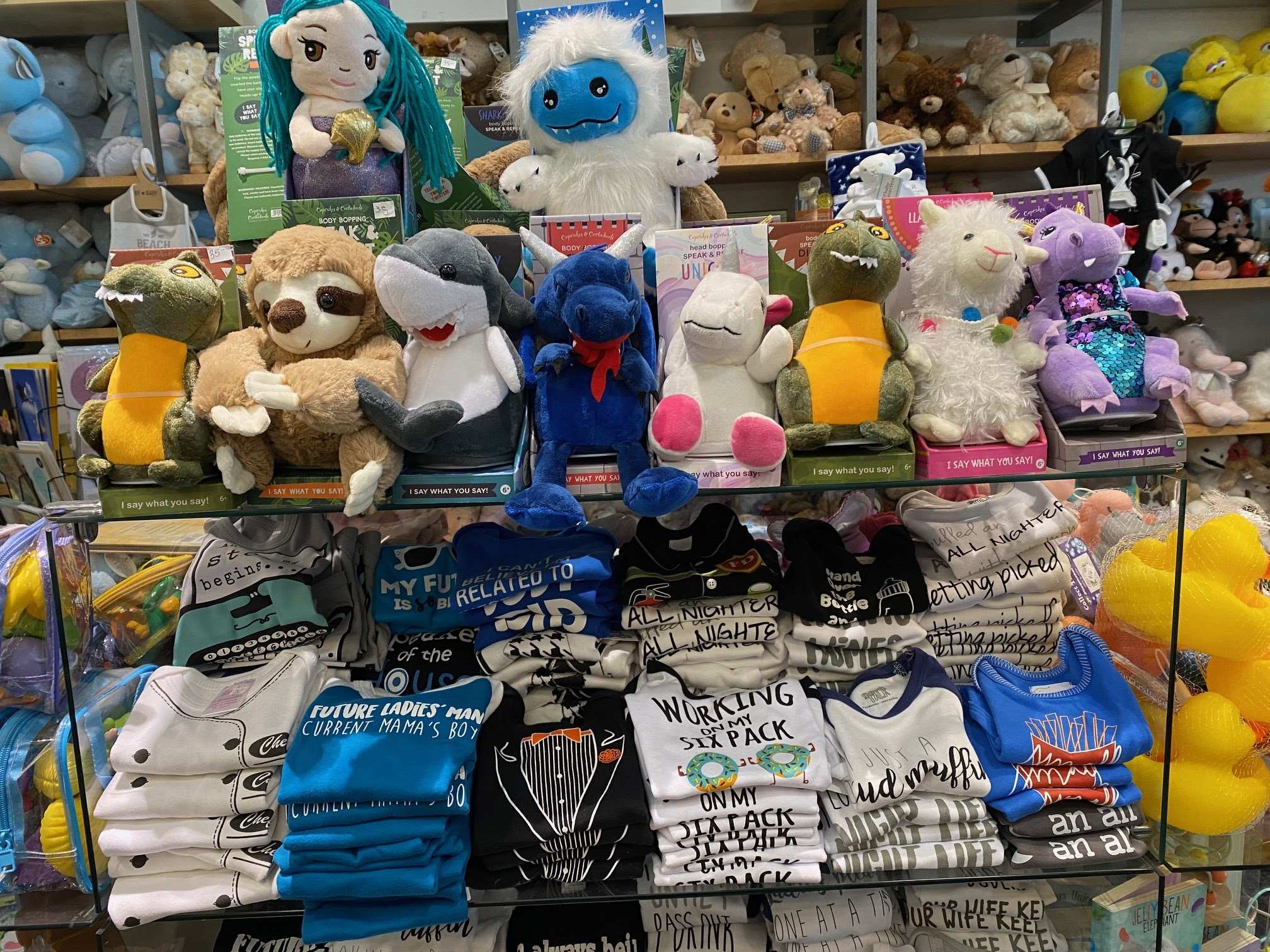 Kids and 'Grown-ups' staying at home with no one to converse with need a 'Speak and Repeat animal' to keep them company!

Remember, they repeat what you say!

Also the babies are a coming galore so remember we feature a fun baby section to purchase for your kids, grandkids, nieces and nephews and friends!

Come shop 10-6p seven days a week!

We gift wrap all your in store purchases. Done and finished when you leave!
Villa Marina Marketplace Mall 13432 Maxella Ave
Marina Del Rey, CA 90292
Hours: Mon-Sun 10am- 6pm T: (310) 305-8883


*PLAYA – LENS:
Modern living in Playa Vista.
*PLAYA – READER Q&A:
Here's how our long time reader, Lisa McKendall
from Westchester answered:
Do you believe in ghosts? Yes
Have you ever seen a UFO? No
Can cats jump six times their length? Yes
Do you like chocolate milkshakes? Yes, but prefer vanilla
Have you seen Bigfoot? No
Do you know how to swim? Yes, I was on swim team
Can you play poker? Yes
Do you have a twin? No, but I have twins
Were you born in the summer? No, spring
Can you make yourself disappear? No, I wish
Were you on Survivor last year? No
Do you know the Schrödinger equation of quantum theory? No
Do mice really eat cheese? Yes, but they prefer paper
Can you see out the back of your head? No
Are Martians really green? No
Can you answer these for Playa Vista People? Your answers will be read by over 25,000 people in *Playa Vista *Marina Del Rey *Culver City *Playa Del Rey *Westchester.
Send to:PlayaVistaPeople@TimeWire.net
*PLAYA — IN THE NEIGHBORHOOD:
Alycen Kim from Palos Verdes 2020 winner. (Courtesy of West Basin Municipal Water District )
West Basin Municipal Water District announced its 2021 "Water Is Life" art contest is now open for Culver City student submissions. The annual art contest from West Basin recognizes student creativity and innovation throughout its service area. Student artists help inspire their communities to support water conservation as a way of life by creating thought-provoking water-smart pieces of art. Submissions are due via regular mail or email by March 19. "We encourage 3rd-12th grade students in our local schools to participate in this year's West Basin art contest," West Basin Board President Gloria D. Gray said in a news release. "Last year, we received about 500 creative entries from students, and we hope to see those numbers go up this year with the added flexibility to submit artwork electronically or through the mail."
This year's art contest features a number of updates that are aimed at boosting program participation, including standardizing the submission paper size and expanding artwork submission options. New, pre-recorded instructional videos will be available on the water district's YouTube page to help students understand the art submission process. Teachers can also request a live online art lesson where a West Basin staff member will provide art tips and techniques to create an award-winning piece of art. Fifteen student winners (one grand prize winner and four honorable mentions in each elementary, middle, and high school grade category) will be selected by a panel of judges in April. Each winner is awarded a new Apple iPad, with Grand Prize winners additionally receiving a digital stylus pen and $25 Apple Store gift card. The contest is a collaborative water education program in partnership between West Basin and the Metropolitan Water District of Southern California (Metropolitan). Winning artwork from West Basin's local contest will advance to Metropolitan's regional competition and may be featured in the agency's 2022 student artwork calendar. West Basin Municipal Water District is a wholesale water agency that serves nearly one million people in 17 cities and unincorporated areas in Los Angeles County. West Basin provides imported drinking water, recycled water, and conservation and education programs.
"Through its Water for Tomorrow Program, West Basin is committed to protecting, diversifying, and securing our water supply for the future while continuing a history of innovation and industry leadership," the district said.For more information about the Water is Life student art contest, including updated guidelines and how to make art lesson reservations, please visit www.westbasin.org/waterislife.
*PLAYA – A LOOK BACK:
Historical Fisherman's Village in Marina del Rey, 1964
*PLAYA – BUSINESS: CULVER CITY'S BUSINESSES OF THE YEAR 2020
Sorrento Italian Market,
-Culver City
Is it the friendly staff, the quality food, or the top-notch customer service that makes you love a business? During the coronavirus pandemic, shopping small has become of utmost importance as businesses, restaurants and local stylists struggle to make ends meet. Here are the businesses that rose to the top, according to Patch readers:

Lundeen's Gifts, 9726 Washington Blvd, Culver City
What customers saying: "I work at this little mom and pop gift shop that's been around for over 11 years. She opened the shop when there was no other retail in downtown Culver City. She became a favorite for the workers at Sony any other growing businesses. Nurses from the hospital across the street we come in to take a break and soothe their minds from their stressful days. We have local dogs that come in every day for a treat, and more in the losses of people that have left us in the neighborhood together. She is trying to stay afloat. We are like a family. It's a very special place. She is a pioneer, comes from a long line of shop owners from Minnesota. She took a chance went downtown Culver city is nothing but restaurants. The business has grown to be a place that is a community touchstone. There are very few mom and pop shops left. We not only offer customer service, but we offer friendship and a respite from the difficult days."

Sorrento Italian Market, 5518 Sepulveda Blvd, Culver CityWhat customers saying: "Great grocery products; dependable supply of pastas, meats, cheeses, wines, and produce from their various farms; excellent and friendly service. Owner Albert Vera is such a wonderful man, and was just elected to the Culver City City Council."

Allegra California Cafe, 4437 Sepulveda Blvd, Culver City
What customers saying: "The owners are wonderful people and have tried their damndest to keep all their staff. The food is wonderful and prices affordable. They are always outgoing when I go in."

A Greener Tomorrow Landscaping
What customers saying: "This company is the best and most knowledgeable in everything landscaping. They created a makeover of our front and back yard. We get so many compliments. Carmen is very sweet and has an eye for design. Her designs are beautiful and very well planned."
"Excellent customer service. They are so kind and get the work done right from the beginning. Their prices are very reasonable. The employees are very respectful hardworking and polite. Luis is super knowledgeable and knows his trade."
"This landscaping business has been providing essential yard maintenance service during these tough times! From the nasty heatwave to the pandemic and everything in between. They are always there to take a call and answer any questions. Luis and Carmen are very nice, humble and hardworking duo."

Westside Youth Orchestra, 12121 W Pico Blvd #205, Los Angeles
What customers saying: "Westside Youth Orchestra has kept the spirit of music alive during the confining covid19. Each and every Wednesday from 6:30-8:45 the conductor and mentor coach engage the musicians in music, theory, history and special events with specific instruments being featured. Parents receive weekly updates regarding all briefings regarding their musicians. Unbelievable dedication remains constant."
*PLAYA – SEE IT:
Beautiful common areas are a common scene in Playa Vista.

*PLAYA–BULLETIN BOARD:

  1. *** My friend and I decided to close out 2020 with a beach clean. We were SHOCKED at the amount of trash on our beautiful beach. We had 4 bags full before we even made it onto the beach! There was so much styrofoam blowing into the rising tide. We tried to catch as many pieces as possible before they were washed out to sea but it was impossible. And so many masks as well 🙁 I would encourage anyone willing to grab a bag and go help clean the beach. It was really inspiring to have 5 additional people join us when we cleaned. My friend and I plan to make this a weekly thing. —– Kelly Williams, Playa Del Rey.

2. ***Kentwood at Kentwood bluffs. A guy with a FREE INSPECTIONS vest on going up to doors and taking notes. Skipping some houses and looking inside cars at other houses. I followed him for 5 minutes and got a weird feeling. Bee aware! —- Gary Chase, Westchester.

3. ***More than anything, the pandemic has shown how quickly things can change if they must. Carpe diem. —– Randi J., Westchester.

4. ***Did you know? Did you know that over 25,000 people in *Playa Vista *Marina Del Rey *Culver City *Playa Del Rey *Westchester read Playa Vista People (www.PlayaVistaPeople.com) every week?

5. ***My ex-husband has a brain so small that if a hungry cannibal cracked his head open, there wouldn't be enough to cover a small water biscuit. And I am being kind. —– Rhonda S., Marina Del Rey.

6. ***Send if your free 25-word message to this Bulletin Board and reach 25,000 people in our area for Free! *Sell *Buy *Rent *Barter *Comment *Alert *Promote: Send your message to: PlayaVistaPeople@TimeWire.net .

7. ***As my wife and I prepared for our garage sale, I came across a painting. Looking at the back, I discovered that I had written "To my beautiful wife on our fifth anniversary. I love you … Keith." Feeling nostalgic about a gift I'd given her 25 years earlier, I showed it to her, thinking we should rehang the picture. After gazing at my message for a few seconds, she replied, "You know, I think a black marker would cover over all that so that we could sell it." —- Keith C., Playa Del Rey.

8. ***The best Homeless charity in L.A. www.HomelessNotToothless.org .

9. ***"What's the difference between a zombie and a young person with earbuds walking around in Playa Vista? The zombie has more life." – Carla H., Playa Vista.

10. ***Catalytic converter was stolen from a Toyota W 83rd. A Catalytic converter was stolen from a Toyota on W83rd st between Emerson and Kentwood. Neighbor called 911 but the theft took less than 10 minutes to extract from the vehicle. They jack up the vehicle and cut the catalytic converter in no time. Toyota's have platinum in their catalytic converters which is what they are after. Any info would be greatly appreciated it happened early Friday morning. I have reported this information to the police. Organized crime is the culprit! —- John Breza, Westchester.

11. ***I'm frequent patron of J Nicholas, and Katy has been my waiter countless times and is usually pretty rude but I come back because the food is good and it's close to where I live. However, today Katy was even more abrasive and dismissive than usual. —– Maya J., Los Angeles

12. ***What is happening on Pacific and Convoy. We've got to nip this in the bud. Homeless RV's and vans hunkering down on Pacific by the dunes. —- Monica La, Playa Del Rey.

13. ***My Favorite Handyman for y'all~. I hesitate sharing, for fear he will get too busy for me. But I have found terrific gardeners, pizza, plumbers, beignets, and the Cities Best Handyman on here from y'all, so I must share. Mark Haynie is extraordinary! And he lives very close by. Does jobs big and small. He's efficient, knowledgeable, and fast. Answers his phone or gets right back to you. I know he can pretty much do anything! 323.454.3135 Mark Haynie —- Cat Edwards, Del Rey

14. ***In 2020, homicides increased by 35 percent from 2019 across the 50 largest urban areas, reaching levels in many cities not seen for more than 20 years. Some in the media suggest the spike is simply another downside of the pandemic. But this would appear to gloss over the likely link to unintended consequences of the nationwide demonstrations after George Floyd's death in the custody of Minneapolis police. —— Gloria Best, Culver City.

15. ***Whenever two people meet, there are really six people present. There is each man as he sees himself, each man as the other person sees him, and each man as he really is. —– Alan Tobias, Playa Vista
Playa Vista People Disclaimer: 1.) Playa Vista People accepts no liability for the content of this email, or for the consequences of any actions taken on the basis of the information provided. Playa Vista People is not associated with any commercial or political organization and is transmitted via the web for the sole benefit of its subscribers. 2.) Unfortunately, computer viruses can be transmitted via email. The recipient should check this mail and any attachments for the presence of viruses.