*PLAYA PEOPLE – MEET KATIE: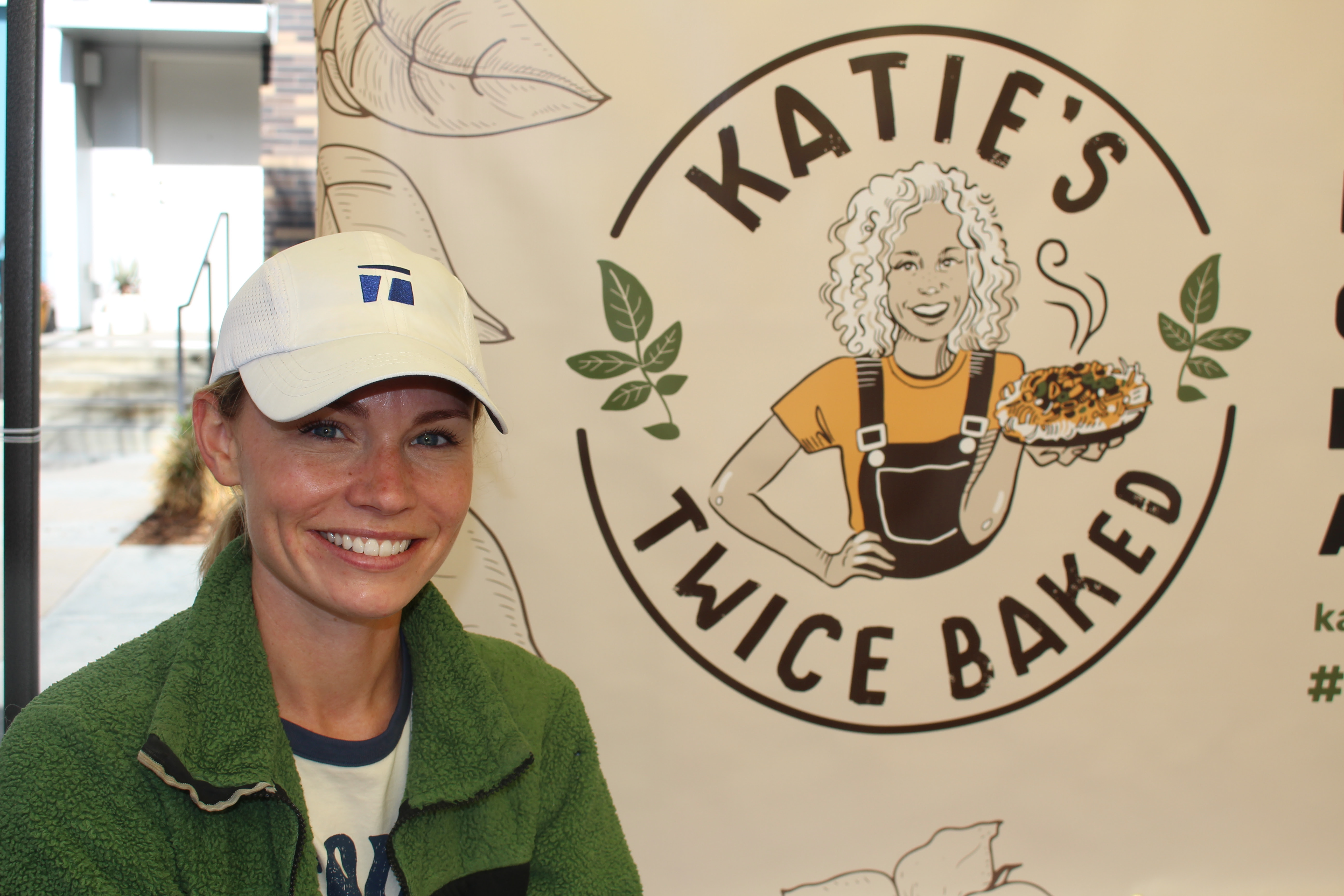 Katie, a popular vendor at the Playa Vista Farmer's Market.

KatiesTwiceBaked.com
*PLAYA – NEWS: UPLIFTING RESULTS LABS RAISES $8.2 MILLION
Marc Washington, CEO and founder of Uplifting Results Labs and Muniq
-Playa Vista

Uplifting Results Labs Inc., the Playa Vista-based nutrition startup behind the Muniq health brand, raised $8.2 million in Series A funding, the company announced Jan. 12. The funding round was led by Westwood-based Alpha Edison and Santa Monica-based Acre Venture Partners. Other investors included former Los Angeles Clippers point guard Baron Davis and Cathy Richards, founder of Canada-based  SimplyProtein. The Production Board, a San Francisco-based investment company, led the company's seed round. Uplifting was founded in 2019 by Marc Washington. The company launched Muniq, which creates prebiotic nutritional shakes that help with blood sugar control and gut health, in May. "I know there's a market opportunity and a need for nutrition and natural products that were truly based in science and could truly help people get in control of their health," Washington said.

Inspired by his late sister's struggle with chronic health conditions, Washington created Muniq with the goal of addressing health through nutrition. Washington said he believes Muniq could help support minority communities, which are disproportionately impacted by chronic health conditions such as diabetes, obesity and hypertension."I think we have the potential to be a part of the solution to close some of those health disparity gaps," he said. Washington is a veteran of the health and wellness industry. He served as chief financial officer at Sawtelle-based Wonderful Co. and before that was director of strategy for Wonderful's Fiji Water brand. He was also president and chief operating officer for Santa Monica-based fitness company BeachBody.

Uplifting plans to use the funding to bolster hiring, increase brand awareness and continue clinical research to create products that tackle additional common health issues, according to Washington. "There are other conditions out there that share similar characteristics that so many people are dealing with, and frankly even a lot of our current customers are dealing with," Washington said. "We'd love to have something that can help with some of the other issues that they're dealing with in their lives."
*PLAYA – NEWS: DOWNTOWN CULVER CITY PARK REVITALIZATION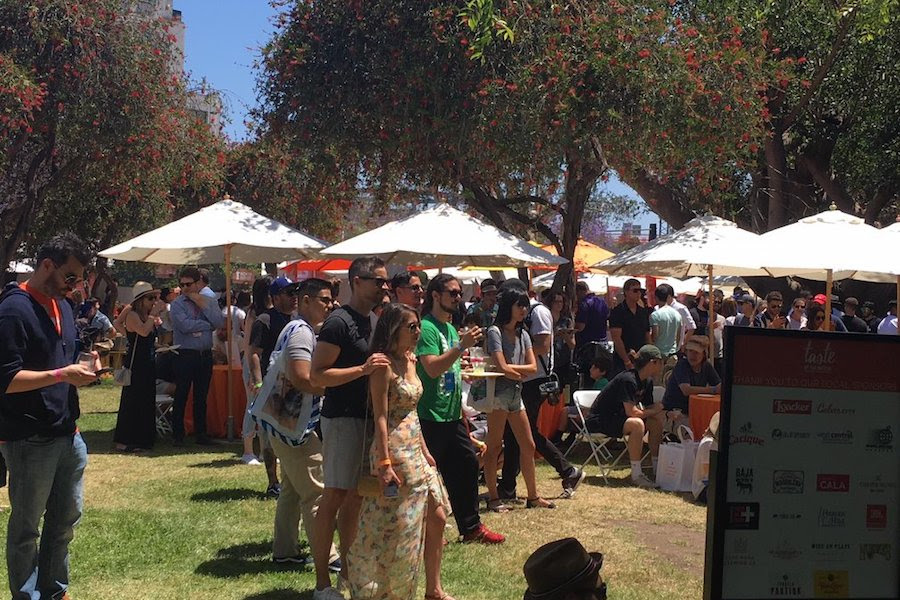 The public is invited to attend a virtual workshop to discuss the revitalization of a popular park in the heart of Culver City. On Thursday, February 4, 2021 at 6:30 PM, the City of Culver City, in partnership with the City of Los Angeles, will hold a virtual community workshop to discuss the revitalization of Media Park, which is located at the corner of Culver and Venice Boulevards.
"During the workshop attendees will discuss how Media Park can be utilized by a broad range of age groups and users, potential amenities and infrastructure needs among other things. Outcomes from workshop and stakeholder input will be memorialized in a conceptual plan prepared by landscape architects at SWA," the City of Culver City said. According to the City, new features could include bike hub and bike share facilities; Children's tot lot/play area; Tea house/coffee concessions and restroom facilities; Arts related programming/performance space; Above-ground decking to protect existing tree roots and promote sustainability, Solar power and micro grids; Infrastructure to expand the park area to potentially accommodate Farmer's Market and other special events.
Media Park, in addition to being a popular recreation spot for Culver City residents, is also the location for Los Angeles' Taste of the Nation event, one of the premier annual food events in the region. The day-long event, which did not take place this year due to the pandemic, donates all proceeds to the No Kid Hungry campaign. The Feb. 4 workshop will occur via Zoom. Registration is required to attend the meeting. For additional information or questions regarding this project, please contact Elaine Gerety Warner at (310) 253-5777 or via email at elaine.warner@culvercity.org.
*PLAYA – NEWS: PARK TO PLAYA TRAIL BRIDGE CLOSING TEMPORARILY


The 13-mile regional trail Park to Playa Trail Bridge is closing, the County of Los Angeles Parks & Recreation announced. The closure is planned from 8 a.m. to 5 p.m.  The bridge is closing for safety reasons, officials said. Welding work is underway to install new Bridge name signage. The Park to Playa Regional Trail is a 13-mile regional trail that connects a network of trails, parks, and open spaces from the Baldwin Hills Parklands to the Pacific Ocean. The Park to Playa Trail Bridge passes over La Cienega Boulevard. It links the Kenneth Hahn State Recreation Area to the Stoneview Nature Center. For more information, call the County of Los Angeles at (626) 588-5364 or email trails@parks.lacounty.gov.
*PLAYA – NEWS: CULVER CITY CONTINUES 'RELAXED' PARKING RULES AMID PANDEMIC


As Los Angeles County continues to try and stop the spread of the coronavirus, Culver City residents are encouraged to stay home and the city Thursday announced that the "relaxed parking enforcement" policy will continue through February. Culver City officials also urged residents to voluntarily move their cars during posted street sweeping times. "To make every effort to help people stay home and slow the spread of COVID-19, the city of Culver City will continue relaxed parking enforcement through Sunday, February 28," the city said in a statement.
"While parking enforcement on street sweeping days has been temporarily suspended, street sweeping services are still occurring," officials said. "Understanding that the street sweeper must maneuver around parked cars, many residents have inquired about the relaxed enforcement, and on their own have moved their vehicles off of the street on posted street sweeping days," officials said. "The city kindly requests motorists to move their cars when possible on street sweeping days during this relaxed enforcement period," the city said.
"If there are any leaves or trash in the curb area that the sweeper cannot reach because of parked cars, the city asks residents to sweep such material out into the street beyond the parked cars an hour or so before the scheduled sweeping time. Or, residents can sweep up the materials and place in their green bins for collection," the city said. To view streets with existing permit parking restrictions, go to the city's parking permit web page anytime, or call Parking Permit Support at 844- 357-4995 weekdays from 8 a.m .to 5 p.m. to apply for a residential parking permit.

*PLAYA PEOPLE – MEET WARREN:

Warren, Owner of Wava. Wava specializes in drinks that are fantastic for gut health and immunity.

https://www.wavalife.com/
*PLAYA – LENS:
Sunset in Playa Del Rey.
*PLAYA – YES OR NO INTERVIEW: MEET ZARA



Zara has been living and working in Culver City since April 2016. 
Smokes cigarettes – NO
Smokes cigars – NO
Smokes pot – YES
Eats bacon – NO
Loves swimming – YES
Married – NO
American Citizen – YES
Loves Baseball – YES
Hopes to marry – YES
*PLAYA – MONTHLY COLUMN:

Our popular weekly digital magazine, Playa Vista People (www.PlayaVistaPeople.com) is looking for regular monthly columnists for its publication.

We desire smart, intriguing, bold voices in our area to write a 200-word column once a month for Playa Vista People on any subject that interests you as long as it involves our area and community (Playa Vista, Marina del Rey, Culver City, Playa del Rey, Westchester).
Dining
Charity
Events
People
Business
Music
Sports & more
Your words will reach approximately 25,000 influential people in our community Please let us know if it's something you're interested in by contacting us at playavistapeople@timewire.net


*PLAYA – SEE IT:
Robyn riding big in Culver City.

*PLAYA – HISTORY:



View of the Playa del Rey lagoon shows the Pavilion and Hotel Del Rey – 1905
*PLAYA – IN THE  NEIGHBORHOOD:
Malibu Villas, a popular community living in Playa Vista.
*PLAYA–BULLETIN BOARD:
1. ***The main problem in any democracy is that crowd-pleasers are generally brainless swine who can go out on a stage and poetically promise utter, fairy-tale nonsense- then go back to the office and sell every one of the poor bastards down the tube for a nickel apiece. And the voters fall for it most of the time —– Dr. Carl H., Playa Vista.

2 ***Package thief in Playa del Rey! https: —– //ring.com/share/75675492-f997-4245-badf-48285c6e5ead —– David Wilson, Playa Del Rey.

3. ***I have had two poor take-out experiences at Ritrovo restaurant in Playa Vista. Poor customer service. —– Karina M., Los Angeles.

4. ***The P.R. Revolutions is under-way! – Witness here: www.PRPrime.net

5. Since 2002, the LBN Examiner has been one of the world's most acclaimed "fearlessly independent" and "unbiased" news and information sources on the web. Read in all 50 of the United States and 26 foreign countries by influencers.
Sign up to receive for free (if you've got the guts!" —– www.LBNExaminer.com

6. ***Catalytic converter was stolen from a Prius. The second time in ten days in front of my house. I have reported this information to the police. Make sure you have comprehensive coverage. —– Bray Ghiglia, Del Rey.

7. ***Let's be honest. The criminals are in charge. And they know it. Police as so demoralized that they do little. The laws allow the criminals back on the street. Be careful and stay safe. —– Doris Q., Culver City.

8. ***Two days ago my daughter and I came across a beheaded cat's head along the path on Bluff creek and today I came across this. A beheaded chicken with eggs stuffed inside. We feel very disturbed. —— Deborah Wald, Playa Vista

9. ***I am so convinced of the advantages of looking at mankind instead of reading about them on Insta. —– Joanne Y., Playa Vista.

10. ***I truly love your weekly Playa Vista People and look forward to it each Thursday. —– Devin P., Marina Del Rey.

11. ***The teen idols of yesteryear are now middle-aged has-beens. —- Fern P., Westchester

12. ***I'm starting not to feel safe in our usually quiet neighborhood. A few minutes ago I went to move my car (street cleaning) and noticed all four of my hubcaps were stolen. Most likely last night. I've noticed there's been a slow and steady but alarming increase in crime in our neighborhood since the lockdowns hit. —– Elisabeth Herrmann, Westchester

13. ***Hello – I lost a Willow – 9-month-old gold retriever around/on the corner of Jefferson and Centinela in Playa Vista – she is 50+ pounds, golden in color, sweet temperament. Responds to willow. She is microchipped. If you see her or find her please approach her and she will be friendly. Please if you can hold her and call us at either 850 445 8793 or 917 417 0900 – $500 reward no questions asked only a thank you! —– Drew Orenstein, Playa Vista

14. ***The other day a vast, flocculent cloud darkened and devitalized Playa Vista, mimicking the family mood as the weather does in memories. —– Pedro G., Playa Vista

15. "The help I have gotten from Tod and the gang at Bike Attack in Playa Vista has been impressive." – Mike B., Playa Vista.
Playa Vista People Edited By: Aurora DeRose
Playa Vista People Disclaimer: 1.) Playa Vista People accepts no liability for the content of this email, or for the consequences of any actions taken on the basis of the information provided. Playa Vista People is not associated with any commercial or political organization and is transmitted via the web for the sole benefit of its subscribers. 2.) Unfortunately, computer viruses can be transmitted via email. The recipient should check this mail and any attachments for the presence of viruses.