HAPPY 1 YEAR ANNIVERSARY!

PLAYA VISTA PEOPLE, A DIGITAL LIFESTYLE MAGAZINE, ZOOMS PAST 22,000 WEEKLY READERS!
Playa Vista People
, a lifestyle magazine for all things
Playa Vista
, has officially zoomed past 22,000 weekly readers! Talk about growth. Our weekly readers are smart, affluent, trendsetting, and influential. They are very valuable and have extraordinary eyeballs indeed. "The readership growth of Playa Vista People has nothing less than phenomenal," said P.V.P Editor Aurora DeRose. "In only one year it has become a must-read for countless people living in the Silicon Beach area."
One does not need to be Einstein or Freud to grasp that Playa Vista is a world-class center for innovators for both today and tomorrow. Literally, every major tech firm — from Amazon to Google, from Facebook to YouTube, from Imax to TiVo, from Samsung to Yahoo, from ChowNow to Electronic Arts, is growing virtually every day. Without question, Playa Vista is ground-zero for Silicon Beach and then some.
Playa Vista People (www.PlayaVistaPeople.com) is seen weekly (each Thursday) from the leaders of Playa Vista and its surrounding communities: Marina del Rey, Playa del Rey, Culver City, and Westchester. Get the latest news and updates on local businesses, events, culture, and anything & everything to do with Playa Vista.
People who work and live in Playa Vista are setting the agenda for tomorrow in Southern California and before long the world. Welcome to the new, weekly, digital magazine Playa Vista People, which will introduce you to the people behind the community that the Wall Street Journal called "Tomorrow, Today."
You can become part of the Playa Vista experience be signing up to receive Playa Vista People for free directly in your inbox and discover tomorrow, today.
Simply visit: www.PlayaVistaPeople.com
*PLAYA – NEWS: DEUTSCH PLAYA CLOSES OFFICE AND WILL CONSOLIDATE AT AGENCY'S STEELHEAD PRODUCTION FACILITIES: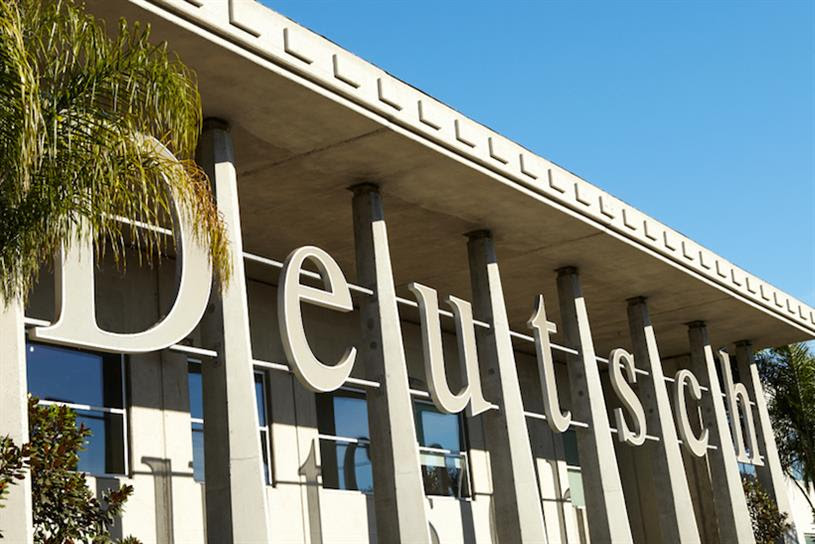 Deutsch LA
is closing its office in the agency-centric
Playa Vista
neighborhood and will move employees, once offices can reopen, to its
Steelhead
production facilities across the street. "Our lease is up … and no, we are not finding new space," said Ayn Howze, Deutsch LA's EVP and head of advocacy and communications. While people at the company insisted the office consolidation was not about layoffs, in April Deutsch laid off 10% of its staff, citing the impact of coronavirus on the business. Howze provided a statement which read:
"Our business is about people, not real estate, and the work we've created this year and the business we've won have proven that. With our lease at 5454 Beethoven expiring at the end of the year, it just made sense to use Steelhead, our state-of-the-art production studio, as our primary space moving forward, instead of maintaining two separate buildings. Reducing our real estate footprint is a smart business strategy that allows us to invest in our people and practice areas that are propelling our company forward. When we eventually go 'back to the office' Steelhead will create a bigger toolbox for our teams, and keep everyone closer to the work we create. This is about staying ahead of what's next." Clients served by Deutsch LA include Taco Bell, PetSmart and Behr paints. Deutsch LA's offices were a jewel among the agency offices that crowd Playa Vista's streets — TBWA\Chiat\Day, 72andSunny, David & Goliath, R/GA, Doner, and Kastner are all within blocks of each other.
*PLAYA – NEWS: MAN AND OFFICER SHOT ON ROOFTOP PARKING AREA IN CULVER CITY

A Culver City police officer was shot in the leg and a man with a knife was shot and killed Monday afternoon, police said. The shooting occurred about 3 p.m. in the rooftop parking area of a multi-story building in the 8800 block of Washington Boulevard, near Landmark Avenue, according to the Los Angeles County Sheriff's Department, which was assisting the Culver City Police Department in the investigation. The man was given CPR at the scene, then taken to a hospital, according to a broadcast report. The officer was also transported for treatment, the sheriff's department confirmed. The wounded officer's condition was not released, but a media report from the scene indicated that the officer suffered a leg wound and the suspect was shot in the chest. The circumstances surrounding the shooting were unclear.

*PLAYA – NEWS: MARINA DEL REY PARKING LOT PARTY PACKED WITH PEOPLE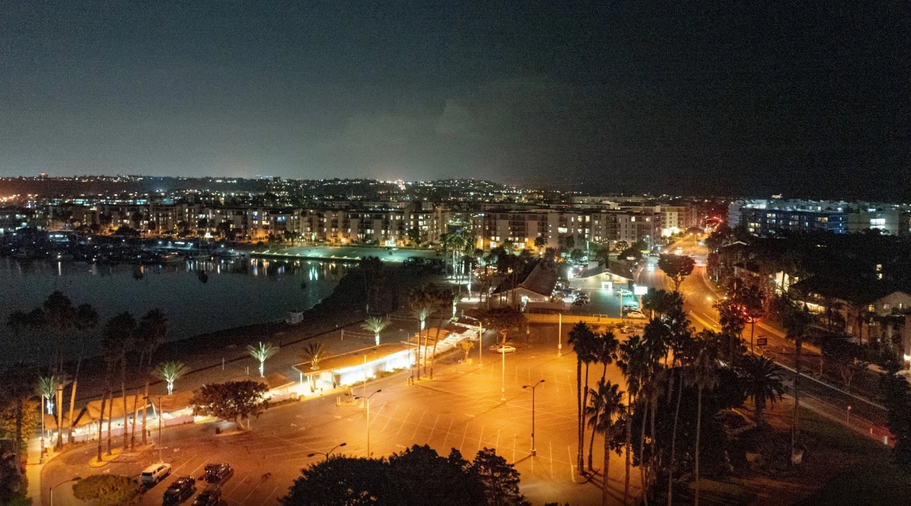 A large group of people partied in a Marina del Rey parking lot Friday night, despite calls from LA Mayor Eric Garcetti to cancel parties during the coronavirus pandemic. In a video shared by TMZ, people are packed closely together outside at a parking lot, many without face masks or coverings. The dance party apparently happened at Dock 52, a boating port in the marina from about 7 to 11 p.m. Friday without any apparent interruptions from law enforcement, TMZ reports. Several large scale parties have made the news over the last week. LA officials have warned residents not to throw large parties, threatening to shut off power to locations that do host parties during the pandemic to help prevent the spread of the coronavirus.
The Department of Water and Power Friday is now authorized to shut off utilities to properties of repeat offenders who host large gatherings and parties in spite of the COVID-19 pandemic. Mayor Eric Garcetti said Wednesday that by Friday evening he would allow the DWP to shut off utilities to homes and businesses that host "egregious" gatherings amid the pandemic. Deputies were aware of the incident, which happened about six miles away from the station, but had no further information. TMZ also reported that the Los Angeles Police Department is "pushing back" against Mayor Eric Garcetti's plan to use it in the process of shutting off utilities at homes where residents throw parties in defiance of COVID-19 orders. The intent is reported to be to have the LAPD make the request to the city that the utilities be turned off. "Cops don't want any more beef with citizens," TMZ.com reported. "LAPD sources tell TMZ no officer wants to shut the power off at a residence. We're told they'd rather focus on reducing real crime, and not turning off home necessities."
An LAPD spokesman declined comment on the TMZ report.
"Our sources say if the decision is left to officers' discretion … very few will follow through with Garcetti's threat," TMZ reported. "We're told, cops are worried about homeowners who rely on electricity to power a breathing device or food spoiling in fridges. Any of those situations would create way more tension in communities they police," TMZ reported. "Bottom line… we're told cops will absolutely cite a homeowner for throwing an out-of-control party, but cutting someone's power is not a burden they want to bear," TMZ reported.

*PLAYA – NEWS: BALLONA CREEK BIKE PATH CLOSURES – TEMPORARY MAINTENANCE BEGINS

Crews are working to maintain the
Ballona Creek Bike Path
in
Culver City
this week, with parts of the pathway closing for cyclists and pedestrians. The
Culver City Public Works Department
does annual maintenance on the path between National Boulevard and Sepulveda Boulevard from 8 a.m. to 4 p.m. Crews will be working through Friday along the path. Signs will be posted at the bike path entrance and exit along the route. The process is expected to take one week and will be completed in three stages.
Here is where the maintenance is expected to happen:
National Blvd to Duquesne Ave – Monday & Tuesday, August 17 – 18, 2020
Duquesne Ave to Overland Ave – Wednesday & Thursday, August 19 – 20, 2020
Overland Ave to Sepulveda Blvd – Friday, August 21, 2020
Crews will reopen the path once it's completed. Anyone with questions can contact
Randy Ludeke
, Assistant Maintenance Operations Manager,
Culver City Public Works Department
at 310-253-6410 or
randy.ludeke@culvercity.org
.
*PLAYA PEOPLE – MEET CINDI:
Cindi
love making noise in
Playa Vista
*PLAYA – EATS:
Jackie Keller
Executive Chef & Founder
Board Certified Professional Wellness Coach
Nutrition Educator
Le Cordon Bleu-trained culinary expert
Author of "Body After Baby" and "Cooking, Eating & Living Well"
Over 2 million healthy meals delivered since 1987

*PLAYA – INTERVIEW:

Lesa Ferguson
Q: Why did you choose to conduct your spirituality business specifically in the Silicon Beach area?
I grew up in the West side in the last 25 years but my business extends all over the world. Since the large shift to conduct business online, there is something nostalgic about working in person and serving my community
Q: What would you have to say has been the forefront of your success in your business? How did you develop your process in your work? I have an innate ability to connect deeply with each individual and provide clear guidance in solving their problems so they can experience a more fulfilling life. Over the last 30 years I've traveled to many sacred places to study with enlightened masters, which allowed me to have my own spiritual transformation. Through this process, I've learned how to assist others.
Q: Do you see yourself going beyond the Silicon Beach area. Where are you from? I have assisted people all over the United States and as far as London and New Zealand. I grew up in Southern California but was born in Vietnam.
Q: In what ways have you seen the area change since you've been here? It's of course more expensive and trendy. But also a lot safer. It caters to Generation X families and young millennials.
Q: Where are your favorite places in Silicon Beach that aren't well known? I love Hatchet Hall, my favorite thing to eat is a pork chop and cornbread. There is a hidden bar in the back that is a bit of a secret.
Q: What was your first impression of the Silicon Beach, was it love at first sight or did it take time to adjust? It took time for me to adjust. When I was a teenager Venice Beach wasn't safe. There were alot of gangs and drugs. But now it's become a metropolitan area, catering to a full spectrum of people of all ages and backgrounds. It's really evolved and a joy to spend time there.
Q: What area would you like to see improved the most? I wish we had impactful resources for the homeless population, by providing amicable housing, nutrition and employment. I'd really like our streets to be cleaner.
Q: Are there any scenic routes you like to take when going out for the evening or for a regular trip to work? I love driving along the coast on Vista del Mar Avenue from Marina del Rey to Manhattan Beach or driving up to Topanga Canyon.
Q: How would you best describe the atmosphere of the Silicon Beach, is there anything that stands out to you? I notice there is a new wave of young families moving in and I really enjoy the friendly and laid back attitude that they bring.
Q: What are your favorite restaurants in the area? I love Fresh in a Box, Michi has the best ramin and Abbot's gluten free crust pizza.
FB | @ActivateYourLight
IG | @ActivateYourLight

*ONE YEAR LATER – A MILLION VIEWS FLOOD PLAYA VISTA PEOPLE SITE:
It's hard to believe that it was only a year ago that
Playa Vista People
launched and in only that short time over a million views have flooded into the very popular weekly digital magazine website.
"Playa Vista People has proved even more popular than our most optimistic projections," said P.V.P. Editor Aurora DeRose. "Now almost 25,000 people a week read Playa Vista People and it's growly rapidly every week, even in the middle of a pandemic."
Playa Vista People cover the five surrounding communities of Playa Vista, Marina Del Rey, Culver City, Playa del Rey, and Westchester.
To sign up to receive a free weekly copy of Playa Vista People, simply go to: www.PlayaVistaPeople.com
*PLAYA PETS – MEET RUFUS: NOW YOU KNOW
Rufus has been living in Playa Vista since August 2019
Loves cats but is afraid of dogs.
Barks at bike riders.
Loves cut up hot dogs.
Loves having his photo taken.
Refuses to eat traditional dog food.
Like the TV on during the day.
Often sleep in the laundry room.
Never had fleas.
Loves the rain.
*PLAYA — IN THE NEIGHBORHOOD:
IT'S SUMMER, AND THE GRUNION ARE RUNNING!
Since March, the slippery little grunion have been spawning on our Southern California sandy beaches. While we've all been preoccupied with Covid-19, nature ignores us and moves on with its business. When beaches were closed statewide to prevent the virus from spreading, The
California Department of Fish and Wildlife
removed its grunion run schedule from its website to prevent large crowds from gathering during the pandemic. Now that we have
again
begun to flatten the infection curve (after an epic initial fail), CDFW has re-posted the grunion run schedule. You can find it on their website
here
, along with much more information about the grunion.
Those little silvery fish that reclaim their beaches every so often to spawn will be on Venice and Dockweiler beaches August 18-21 and September 1-4. The early evening runs begin on Monday, 8/18 at 9:25 PM and and Tuesday, 9/1 at 9:35PM. Each subsequent night, the run begins about a half hour later. If you do visit the beach, be sure to comply with L.A. County and City rules on crowd size limits, social distancing and facial coverings. You can catch and keep grunion using only your hands if you have a valid California sport fishing license. I've sauteed them in butter or oil, and with a little chili-lime spice they are quite tasty. You don't need a license to watch them spawn on the beach, which is a remarkable display.
One year I was on Venice beach a few clicks north of the Marina jetty. We had been waiting nearly an hour with no sign of grunion, when all of a sudden a wave brought in tens of thousands all at once. As the wave retreated, there was hardly a sandy spot on the shoreline – the entire beach was carpeted with silvery grunion for hundreds of feet. After the next wave, they had mostly disappeared, only to return again a few hundred yards south on a subsequent wave.

WHAT'S YOUR STORY?
78% of area survey respondents say Playa Vista people's increased their awareness of a local business.
42% say it influences them to attend an event.
89% made a purchase online in the past 90 days
30% say it caused him to contact an advertiser.
Our readers are your ideal customers!
For more information, contact Aurora DeRose at
PlayaVistaPeople@TimeWire.net
*PLAYA PEOPLE – MEET CLARK:
Clark
has been living in
Playa Vista
since December 2018
*PLAYA–BULLETIN BOARD:
1.***One of the primary tests of the mood of a society at any given time is whether its comfortable people tend to identify, psychologically, with the power and achievements of the very successful or with the needs and sufferings of the underprivileged. —– Richard H., Playa Vista
2. ***Due to mental illness brought on by a lifetime of endlessly alcohol and drugs, my father has transformed into a stranger — a hostile hysteric who's lost all contact with the here and now. —- Lois Mendel, Westchester.
3. ***I love the photos in Playa Vista People. Memorably intriguing week in and week out. —–Darren S., Culver City.
4.***Incredible new promotional service. Low cost, high impact. 100% money-back guaranteed. Check out: www.PRPrime.net.
5. ***Emboldened by the success of my first novel, I just started on a second. It's all about the techie culture in Playa Vista. —— Zara H., Playa Vista
6. ***There is only one good thing about the pandemic, and that is the radically reduced traffic in Los Angeles. – Harold Rosenberg, Culver City
7. ***"Happy Anniversary to Playa Vista People! Mega congratulations on your one-year milestone. Your digital magazine is spectacular." – Rabbi Asher G., Marina Del Rey.
8.***As a teacher in the area, I have warned parents over and over and over again not to spoil their children, but they universally choose to coddle them anyway. —–  Heather P., Culver City.
9. ***Last year I wrote in my diary: 'Here I am in Paris with dreams fulfilled and I whine because my back hurts! But it bloody does.' Who the Hell said life is fair. —- Patti M., Marina del Rey
Playa Vista People Edited By: Aurora DeRose  
Playa Vista People Disclaimer: 1.) Playa Vista People accepts no liability for the content of this email, or for the consequences of any actions taken on the basis of the information provided. Playa Vista People is not associated with any commercial or political organization and is transmitted via the web for the sole benefit of its subscribers. 2.) Unfortunately, computer viruses can be transmitted via email. The recipient should check this mail and any attachments for the presence of viruses.