*PLAYA PEOPLE – MEET ZOEY: NOW YOU KNOW…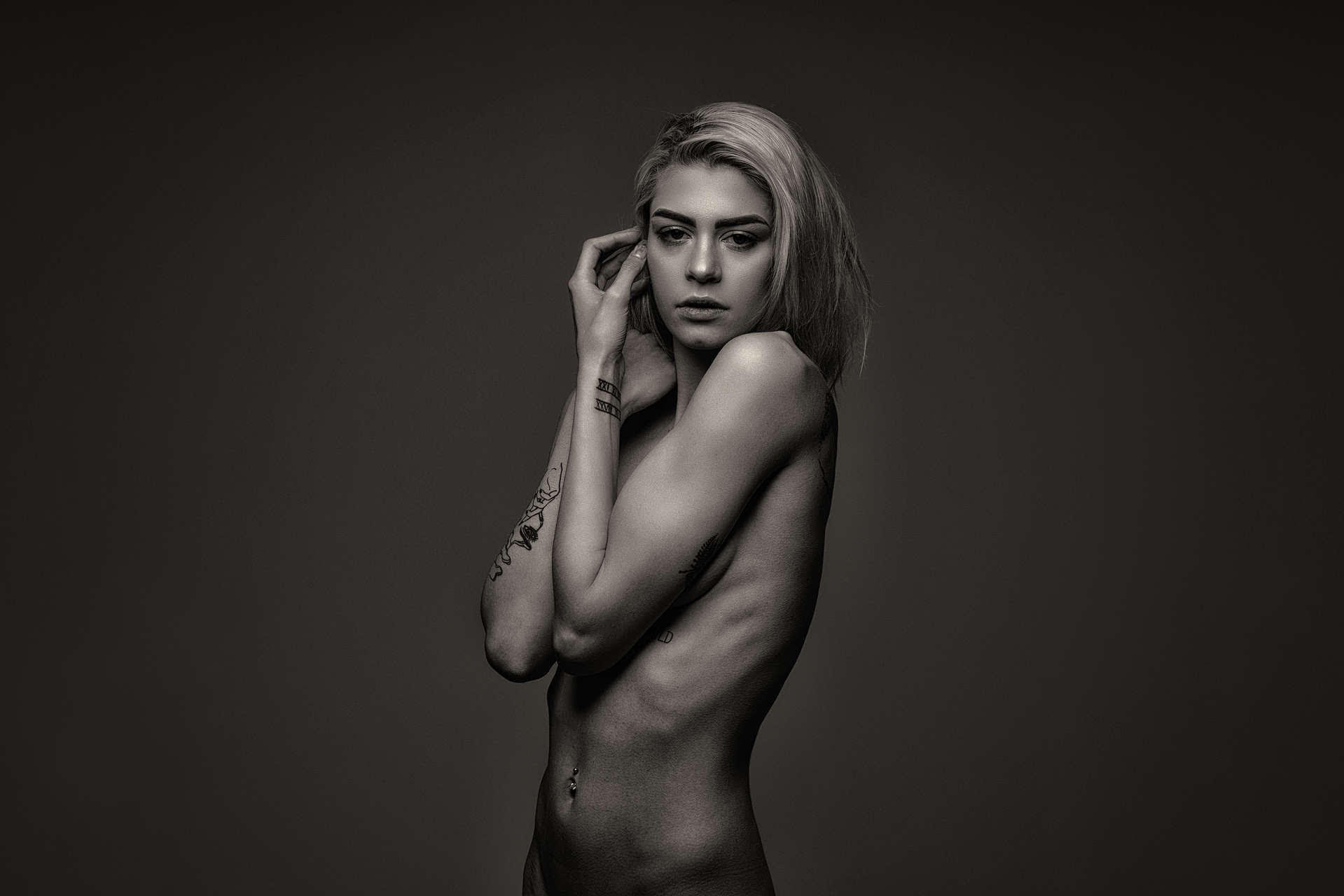 Zoey has worked in Westchester since December 2019
Now you know……
  Has mild arthritis
  Hates exercising
  Thinks that anyone who goes to Comic-Con is a weirdo
  Only smokes weed on weekends
  Is sad to hear the Cafe del Rey in Marina del Rey went out of business
  Thinks the Runway Shopping Center in Playa Vista sucks
  Is never late to meetings
  Makes weekly resolutions but seldom keeps them
  Hates flakey people
If you would like to be featured, send us your contact info to PlayaVistaPeople@TimeWire.net
*PLAYA – NEWS: MONSTER BASH – BENEFIT FOR MEALS ON WHEELS WEST, MARINA DEL REY
This year's Monster Bash, a benefit for Meals on Wheels West, is going virtual for 2020 with a live Dj, dancing, Halloween costume contests for kids and grown-ups, cocktail kits, a celebrity host and entertainment from The Rembrandts.
Proceeds will benefit Meals on Wheels West, the meal-delivery and support program serving homebound individuals of all ages in Marina del Rey and LA's coastal communities of Santa Monica, Pacific Palisades, Malibu and Venice.
"Witching hour" begins at 7 p.m. Friday, Oct. 30, and viewers can join in via Zoom and YouTube. Also on the agenda is a silent auction, with such offerings as a Lake Tahoe ski getaway, a hot air balloon ride in Albuquerque, NM, "staycations" at local, luxe hotels and dining experiences. Donate and you'll receive a special Monster Bash experience: $60 Champagne Toast Kit; $60 Witch's Brew Cocktail Kit; or $100 VIP Kit, which includes both.
*PLAYA – NEWS: LAX NOISE WEBSITE LAUNCHED

Culver City Mayor, Göran Eriksson 
In response to rising complaints about roaring jet noises over Los Angeles and Culver City, the operator of LAX has announced it launched an interactive website providing access to information about aircraft operations and how they affect air traffic noise in the Southland. "I have been working for years to compel the FAA to effectively regulate low-flying air traffic over our community," said Culver City Mayor Göran Eriksson. "This website is a major step towards giving us the information we need to continue the fight against low-flying air traffic over Culver City and the noise and disruption these flights cause."
The announcement of the LAX noise website – http://www.noiseportal.lawa.org — came two weeks after the Ninth Circuit Court of Appeals issued an order that the FAA must fully comply with all applicable federal environmental laws in regard to three flight paths for arriving aircraft at Los Angeles International Airport.
Last year, Culver City joined the City of Los Angeles in its lawsuit against the FAA, claiming the newly-implemented flight paths were put in place without separate environmental review of noise levels caused by planes flying over communities under the flight path towards LAX and without public comment. The lawsuit was prompted by growing complaints about jet noises, specifically in the early morning hours, by Los Angeles and Culver City residents for the last four years. The new noise portals for LAX and Van Nuys airports offer the public an interactive site, driven by data and multimedia content, to understand how different aircraft operations affect noise levels within neighborhoods throughout Los Angeles and surrounding communities, according to Los Angeles World Airports (LAWA), the operator of LAX and Van Nuys airports.
"We are committed to being a great neighbor and to providing transparent information about how aircraft noise changes based on aircraft routes, weather conditions, runway maintenance and more," said Samantha Bricker, Chief Environmental and Sustainability Officer of LAWA. "These unique online portals provide a new level of insight and education into when and why certain neighborhoods experience aircraft noise." The sites offer neighborhood-specific details about how changes in aircraft takeoff or landing directions, as well as other procedures implemented by the Federal Aviation Administration (FAA), can change aircraft noise levels in certain areas. Visitors to the site can enter a specific address, or select a general area, and see diagrams of normal aircraft activity and more information.
Selecting the North and Northeast Communities area on the LAX Noise Portal, which covers neighborhoods from Playa Del Rey to View Park, will provide explanations about "early turns" and where aircraft fly during westerly or over-ocean operations.
The sites also offer "by the numbers" sections, which provide interactive reports including details about the types of aircraft and operations, runway usage during different times of day and more. For more information, you can visit http://www.noiseportal.lawa.org.
*PLAYA – NEWS: PLAYA VISTA WELCOMES NEW KAISER PERMANENTE MEDICAL OFFICES ON MCCONNELL
Georgina Garcia, Senior Vice President-
West Los Angeles
Kaiser Permanente has stepped up its health care game by opening a new, cutting-edge 's and also mirror what the doctor or nurse sees on their computer, which can be helpful when looking at X-rays. Tracy Fietz, Chief Administrative Officer at KP West Los Angeles, also spoke during the event, touting the facility's 40 exam rooms, full-service laboratory, radiology and mammography department, and a certified "green cleaning program."
"Our new Playa Vista medical offices," said Fietz, "puts our members at the center of everything we do by offering care and service experiences truly like no other. The building is designed to be flexible, efficient, productive and vibrant while promoting provider team collaboration, technology innovations and enhanced community integration." Dr. Kirk Tamaddon, urologist and area medical director for Kaiser Permanente, West Los Angeles, said not only will the facility service the 20,000 existing Kaiser members in the Playa Vista area, but has the potential to add new members as well. "We added four new specialty care services: behavioral health, occupational medicine, pediatrics, and a complete care nursing clinic," said Tamaddon, adding that, "29 physicians and more than 100 healthcare professionals will also offer adult primary care and OB-GYN [services]. The new facility also features an on-site pharmacy."
Jerry Yu, COO for Kaiser Permanente, West Los Angeles, was the last to take the podium. He reiterated the value of the pediatric services being offered at the new facility. "I mention that because as I walk around the community, I see a lot of young families with very young children walking around. Now you can have all your services in this building," he said.
Yu also mentioned Kaiser Permanente's connection to the local community and that many doctors and staff, including himself, live just "a stone's throw from here." "Our employees and physicians are a part of this neighborhood," he continued. "They shop, play and work here. We are deeply rooted in Playa Vista and look forward to building our relationship with Kaiser Permanente members in this area and the neighboring communities. We work hard to make sure our Playa Vista medical office building reflects the community that we are a part of."
Kaiser Permanente's new offices are located at 5300 McConnell Ave. Call 1-833-574-2273 or visit kaiserpermanente.org for more info.
*PLAYA – NEWS: CULVER CITY COUNCIL TO VOTE ON APPROVING RENT CONTROL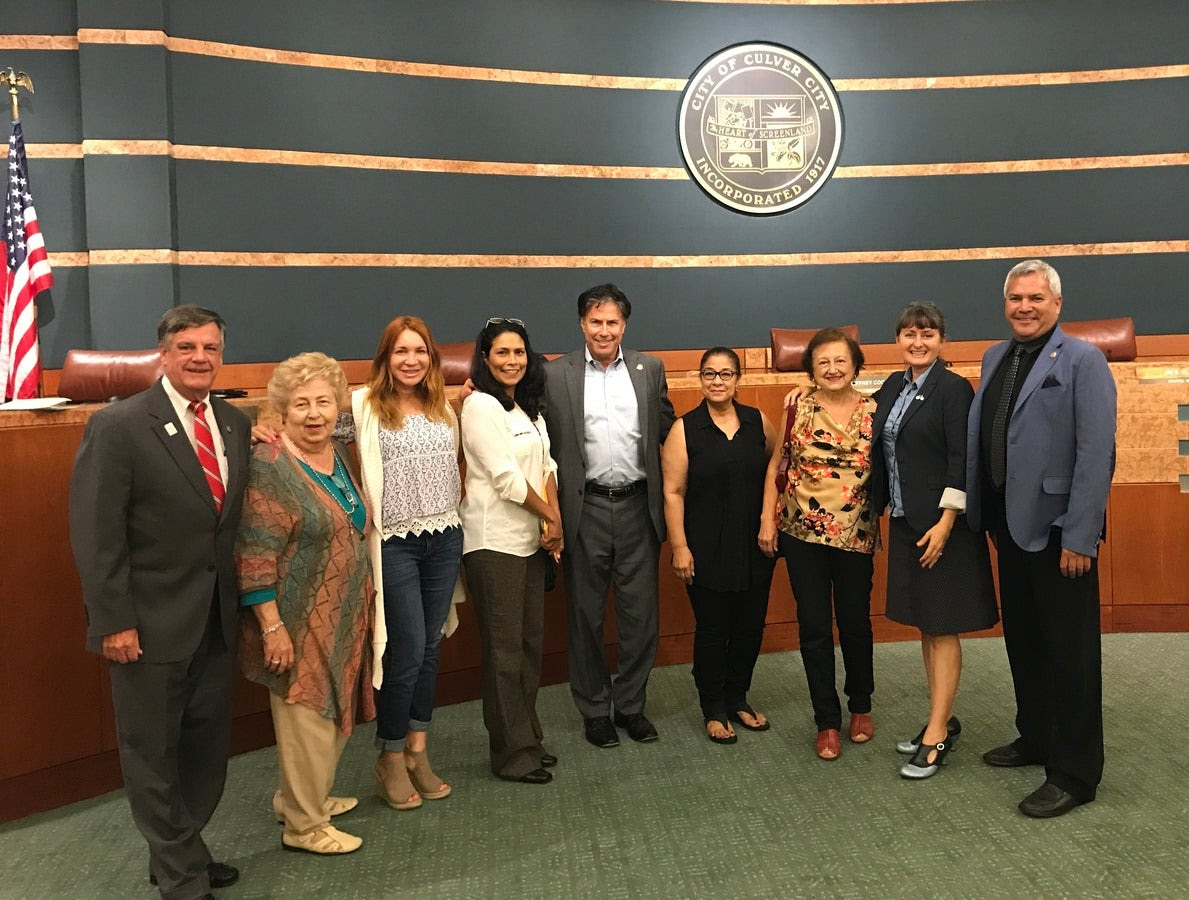 Culver City Council will vote Tuesday to begin adopting rent control and tenant protections for residents. If adopted at 7 p.m.meeting Sept. 29, then the rent control and tenant protection ordinances would go into effect on Oct. 30, city officials said. The city council considered permanent rent control and tenant protections ordinances during its meeting Monday. "After considering public comment and extensive discussion, the city council voted to introduce both ordinances," officials said. The rent control ordinance is expected to include several provisions. Learn more about rent control and tenant protections in Culver City.
*PLAYA – NEWS: CULVER CITY HOMEOWNER CHASES DOWN BURGLARY SUSPECT, DETAINS HIM
A homeowner chased down a residential burglary suspect Tuesday and detained him until Culver City police officers arrived to take him into custody. The burglary occurred about midnight in the 4100 block of Lafayette Place, one block from Culver Boulevard, according to the Culver City Police Department. The suspect entered the home through a kitchen window, where the homeowner confronted him. Officers arrived on scene less than a minute after receiving the call, but the resident ran after the suspect and "detained him in the area of Lafayette Place and Lucerne Avenue," police reported. Officers took the suspect, who was not immediately identified, into custody.

*PLAYA PEOPLE – MEET BLAIR:

Blair has been living in Marina del Rey since July 2017.
*PLAYA – HEALTH: FLU SHOTS FREE FOR CULVER CITY RESIDENTS TO AVERT 'TWINDEMIC'

With flu season bumping up against the coronavirus outbreak, health officials are warning Los Angeles County residents about the threat of a "twindemic" overwhelming hospitals this fall and winter. Officials are encouraging residents to get their flu shots now in hopes upon improving upon last year when only half of Americans got a flu shot. Free flu vaccines are being offered by the county and in the City of Los Angeles. Residents can find a flu vaccine through their doctor or at local pharmacies. To find the nearest flu shot clinic, search VaccineFinder.org.
Teams from USC's School of Pharmacy will administer free flu shots to people in Los Angeles beginning in October, Mayor Eric Garcetti announced Wednesday. Garcetti said he wanted people to remember what life was like in April when restrictions were tight on going anywhere in public. "I want us to recall the horrors that we saw playing out on the news, the fears that we had, the scenes that we saw playing out around the world from Manhattan to Milan," Garcetti said. Garcetti said the teams from USC would rotate around the city to places in need of flu shots.
Garcetti said although the city's numbers are going down, he said health officials are worried about a "twin-demic" between influenza and COVID- 19.
"Here in this city of angels, you have helped us prevent the worst- case scenario that we saw play out in other places," Garcetti said. "But we are not immune from the nightmare that we saw, as we head into the fall, there are things we need to be conscious of right now to make sure that we do our part to protect one another." Garcetti said at the USC flu shot sites, people will be asked to provide their medical insurance card, but no one will be turned down for not having one. Los Angeles Residents can check for flu shot availability in the City of Los Angeles and information at coronavirus.lacity.org/flushot.
According to the city, each site will apply the necessary precautions to protect all staff and patients. These include strict masking requirements, additional disinfecting between vaccinations, physical distancing, and other measures to maintain health and safety. USC Pharmacy teams will also be screening to ensure you can safely receive the flu vaccine.
Flu vaccines are widely available across Los Angeles this fall, outside of City-run sites. Residents can receive a flu vaccination at L.A. County Public Health Clinic Community Clinics. The Los Angeles County Library will be hosting flu clinic events this season. For more information on the flu, please visit the County of Los Angeles Public Health Flu Season website.
According to the Los Angeles County Public Health Department, it is especially important to get a flu vaccine if you:
Are 6 months through 18 years of age
Are 65 years of age and older
Are pregnant or just had a baby
Live in a nursing home or long-term care home
Have a weakened immune system
Have chronic medical condition (asthma, heart disease and stroke, diabetes, HIV/AIDS, cancer)
Live with or care for someone who is more likely to have flu complications
Are a healthcare provider.

*PLAYA – INTERVIEW:
Q: Why did you choose to have your daycare business in the Silicon Beach area?
— Brella's location at the Runway in Playa Vista is central to where families live, work, and play. By placing child care in the heart of a vibrant community like Silicon Beach, we can be there for all the ways families need support, from offering full-time preschool to last-minute care so they can run an errand or have a date night.
Q: What would you say has been the forefront of your success in your career? How did you develop your process in your work?
— Building beautiful brands and high quality, customer-centric experiences have been a driving force in my career. I started my career in advertising, where I learned the importance of understanding the customer and their needs. It takes time and thoughtful questioning to understand what people want. And it takes a discerning eye and creativity to build branded experiences that solve their problems. I am lucky to have worked for some incredible companies like Johnson and Johnson, NBC/Bravo, and Amazon that combine that research-driven and design-focused approach to building brands.
Q: Do you see yourself going beyond the Silicon Beach area. Where are you from?
— I am from New Jersey, but consider myself a California girl. Brella will definitely expand beyond Silicon Beach. Our vision is to create a network of support for families within their city, state, and country. Families move around all of the time, and we want Brella to be everywhere they go.
Q: In what ways have you seen the area change since you've been here? 
— Playa Vista feels very dynamic. Since we opened Brella in November 2019, we've seen an incredible physical transformation at the Runway. We are very excited for the new community spaces and energy that a finished Runway will bring. We also see so many families moving to the area from all over the world. This location has a wonderful appeal to young families as it is a real community in the heart of a big city.
Q:  What was your first impression of Silicon Beach, was it love at first sight or did it take time to adjust?
— Love at first sight. When I saw so many families walking through the neighborhood and how many incredible businesses were located here, I knew this was the place to be.
Q: What area would you like to see improved the most?
— I'm so excited to see the Runway's outdoor community areas completed. We've watched them transform and I can't wait to see the community enjoy all of the beautiful spaces.
Q: Are there any scenic routes you like to take when going out for the evening or for a regular trip to work? 
— Everyone at Brella loves the walking and hiking paths that surround Playa Vista. We take our older children on nature walks regularly to see the incredible wildlife and plant life. We use these spaces as inspiration for many of the projects and activities our children do at Brella. They are a wonderful part of living and working in this area.
Q: How would you best describe the atmosphere of Silicon Beach, is there anything that stands out to you?
— I love the strong sense of community. It has a true neighborhood feel. I love how often I bump into someone I know as I'm walking to work. It feels small and welcoming, while still a part of this big bustling city.
Q: What are your favorite restaurants in the area?
— I am excited for Bull & Butterfly to open- they have been great supporters of Brella. My co-founder and I celebrated the opening of Brella at Sol and it will always hold a special place in my heart. My children adore Nice Cream- we go every Friday for a treat.
Brella Playa Vista
12746 W Jefferson Blvd Suite 3-3100
Playa Vista, CA 90094
T: (424) 425-7500
*PLAYA — IN THE NEIGHBORHOOD:
"In these times of uncertainty and fear, the owners of OTE, (On The Edge Dance Studio) in Culver City have found a way to provide for the children and teens of the westside. Here is a picture I took last week in the park. Some days are in a parking lot that one of the parents donated or when there is no other choice, zoom."- Limor  Zamir (Homes By Limor)
*WHO READS PLAYA VISTA PEOPLE?:
L.A. Clippers owner, Steve Ballmer, along with 24,000 other living and working in:
Playa Vista, Marina Del Rey, Culver City, Playa Del Rey, & Westchester
*PLAYA VISTA PEOPLE – Only Originals Allowed!:
*PLAYA PEOPLE – BEBE:
"…'cuse me while I kiss the sky"
Bebe lives and works in Playa Vista.

*PLAYA–BULLETIN BOARD:
1. ***Starks is now Jerry's again. Looks like the foray into rebranding Jerry's Deli in Marina Del Rey as a high end steakhouse is over. It is now called Jerry's Patio Cafe and Bar. There is a limited menu (i.e. is doesn't take an hour to read through it any more) but the old faves are still there. Hopefully once the pandemic is over they can expand the menu with more choices. —–Chris Yewdall, Playa Vista
2. ***I just would like to warn everyone that our neighborhood has become increasingly more riddled with theft. My motorcycle was stolen out of my Parking Garage, which is also patrolled by a security guard, I felt my Bike was safe there and assumed it would be out of the way of thieves who I wouldn't have guessed would have targeted my bike in particular. I was all too wrong so off it went to I don't know, where it was tortured and mutilated by I still don't know who. I had come to terms with the fact that it was gone after I filed my police report just for formality sake and to my surprise a couple weeks later it was found. After paying hundreds of dollars to get it back this is what it looked like… the one thing in my life that I enjoyed to work on and spent hours customizing and all the $$$ I put in, I had to pay even more just to get my property back because it was stolen (Just Wrong In My Eyes). So please let my story be a cautionary tale to take extreme measures to keep your things safe because apparently that's the world we are living in today! —– Michael Richards, Playa Del Rey.
3. ***"Six or seven years ago, I used to live in Santa Monica, which was once a beautiful community. Now, during a recent visit, it reminds me of Downtown Beirut, Lebanon, only more decayed. What happened?" – Nancy N., Marina Del Rey.
4. ***Confirmation bias is a well-researched psychological phenomena. It distorts evidence-based decision making and, as a result, Trump supporters remain steady. The facts don't matter as long as their opinions are confirmed and reinforced. Trump keeps his supporters' confirmation bias well-fed with his steady flow of tweets and public statements. — J. Max August, Playa Vista
5. ***Did you know? Did you know the 24,000 people per week read this Playa Vista people weekly digital magazine in the communities of Playa Vista, Marina del Rey, Culver City Playa del Rey, and Westchester? It is by far the fastest-growing digital magazine in Los Angeles and read by influencers in the community every week.
6. ***Save Ronnie's Diner! Calling all locals! Our local beloved Ronnie's Diner is in danger of closing forever ! Please consider Ronnie's for your next meal. Ronnie's has a very cozy outdoor dining area or you can order your favorite meal to go. Don't let this Family owned, small business become the next victim of Covid. 12740 Culver Blvd. To order please call 310-578-9399 —– Lisa Packham, Culver City.
7. ***As a child, I loved reading the dictionary in search of the precise words for everything. Reading this poem, whose title is a Japanese word often translated as ''sunshine filtering through leaves,'' I felt that wonder again—how the language of poetry can move us closer to naming what is ineffable. —– Koko L., Playa Vista.
8.***Out and about in Marina Del Rey, I spotted drowsy or dozing people everywhere; and I realized that a kind of mechanized mass somnambulism is, sadly, an essential component of modern life. —– Nancy Bruno, Culver City.
Playa Vista People Edited By: Aurora DeRose  
Playa Vista People Disclaimer: 1.) Playa Vista People accepts no liability for the content of this email, or for the consequences of any actions taken on the basis of the information provided. Playa Vista People is not associated with any commercial or political organization and is transmitted via the web for the sole benefit of its subscribers. 2.) Unfortunately, computer viruses can be transmitted via email. The recipient should check this mail and any attachments for the presence of viruses.