*PLAYA PEOPLE – MEET JACIRARA:
Jacirara, Farmers Market,
– Playa Vista
Jacirara, Planet Shrooms
"We work with found forest mushrooms and cell culinary and medicinal mushrooms from all over the world. Mushrooms connect everything in the forest and are the internet of the forest. They are not only delicious but also nutritional."
*PLAYA – NEWS: EXER URGENT CARE NEW PLAYA VISTA LOCATION NOW OPEN

Rob Mahan (right), CEO at Exer
– Playa Vista
Exer Urgent Care celebrates the grand opening of their 17th urgent care clinic, located in Playa Vista. The facility is an expansion to the clinics in the Los Angeles county, and Exer is excited to provide an increase of medical care in the Westside area. Exer provides the community a clinic built and staffed by ER doctors, offering patients more medical services than most urgent care centers, for a fraction of the cost. "We're thrilled to expand into the Playa Vista area and we are looking forward to providing patients a place for care that's convenient, high-quality, and affordable," said Rob Mahan, CEO at Exer. "Our staff is experienced and passionate about serving our community and with our new protocols in place during the pandemic, we're proud to provide a safe and clean environment for patients to seek care."
Across Southern California, nearly one-third of all visits to hospital emergency departments are not true emergencies. As a result, hospitals are finding new ways to help patients access the care they need. Exer Urgent Care's mission is to become an essential part of every community, with welcoming facilities that are sanitized, clean, and safe for patients to visit. "We want to ensure our patients get the medical attention they need by providing an ER alternative with easy access to a medical provider while easing the strain on emergency rooms," reiterated Mahan. "We strive to provide a place where patients can manage their health, especially during this time as healthcare systems are overburdened from COVID-19 related visits."
Exer Urgent Care is Southern California's fastest-growing ER alternative that's built and staffed by ER doctors and medical professionals. With on-site x-ray, IV, laceration and diagnostics, Exer offers patients more comprehensive medical services than a typical urgent care. To add to their services, Exer recently launched an online telehealth platform, VirtualCare by Exer, which allows patients real-time access to a medical provider via video chat. Each Exer Urgent Care location is helping to ease the strain on local emergency departments and now offers flu shots and COVID-19 testing with next day results. The recently launched patient portal allows access to test results as well as discharge and other health information, to those who register.
Exer Playa Vista is the 17th new clinic opening since the company began expanding in 2016. This location is available 7 days a week, Monday to Friday from 9 a.m. to 6 p.m. with the last patient seen at 5:45 p.m. and Saturday to Sunday from 8 a.m. to 4 p.m. with the last patient seen at 3:45 p.m.
For more information about Exer Urgent Care visit www.ExerUrgentCare.com
*PLAYA – NEWS: ARREST MADE IN ELDERLY MAN'S VIOLENT, CULVER CITY CARJACKING

After a three-week investigation, a 20-year-old suspect was arrested this week for the August assault and carjacking of an elderly man in Culver City, that left the 82-year-old victim hospitalized with serious head injuries, according to authorities. Video surveillance and forensic evidence led investigators to the male suspect, Jonathan Rosas of Inglewood, who was arrested Tuesday, the Culver City Police Department said today. The crime occurred Aug. 31 at about 4:30 p.m. in a 7-Eleven parking lot at 5495 Sepulveda Blvd., officers said.
The victim was in his vehicle when the alleged assailant walked up and physically assaulted him before "forcibly" pulling the man from the car, getting in the driver's seat and taking off, police said.  The senior was treated for injuries sustained in the attack at a local hospital for more than a week, and has since been released, officials said. Rosas was charged by the Los Angeles County District Attorney's Office with suspicion of carjacking and elder abuse.
*PLAYA — RESTAURANTS: TRIO OF POPULAR RESTAURANTS COMING TO MARINA DEL REY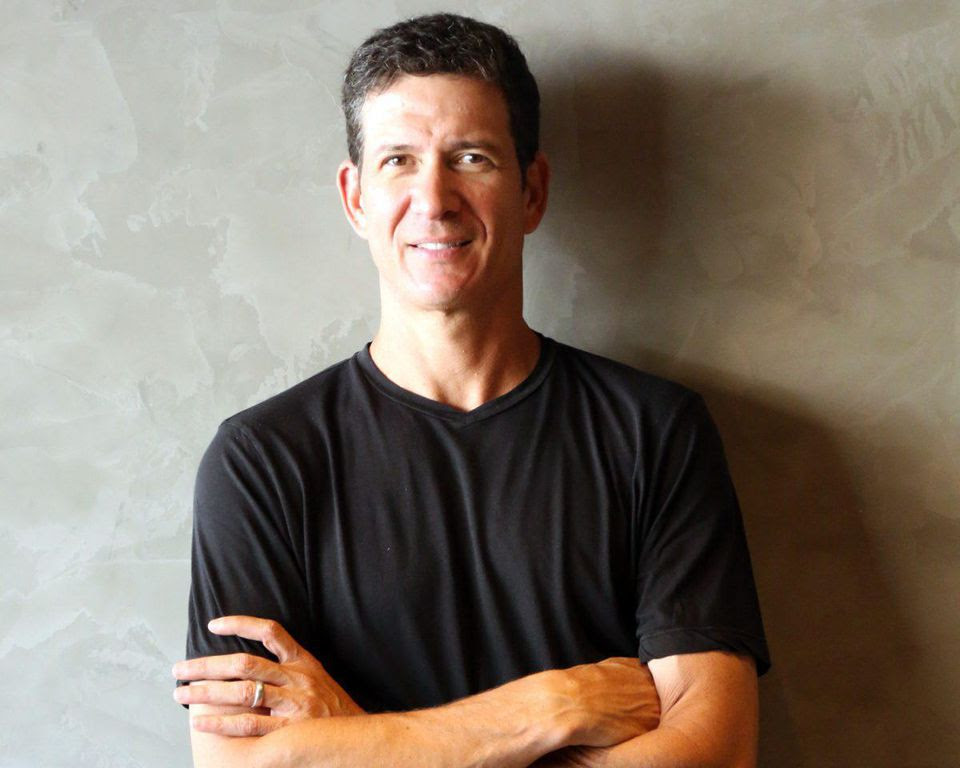 Jerry Greenberg (1 of 3) HiHo Cheeseburger Founders
– Marina del Rey
A trio of popular restaurants is coming to a development underway the Marina del Rey. As reported by toddrickallen.com, HiHo Cheeseburger, KazuNori and UOVO are coming to The Boardwalk Shops at Marina del Rey development underway.
HiHo Cheeseburger, which currently has locations in Santa Monica (1320 2nd Street) and Mid-Wilshire in Los Angeles (6245 Wilshire Boulevard), is known for their no-frills menu featuring 100 percent Wagyu beef burgers, fries and shakes. Recently the restaurant was named by Eater Los Angeles as one of the 19 essential burgers in Los Angeles.
KazuNori, an offshoot from esteemed sushi restaurant SUGARFISH, is known for its simple yet decadent hand rolls. The mini-chain currently has locations in Downtown Los Angeles, Mid-Wilshire, Santa Monica, Westwood and New York City.
UOVO, which boasts pasta dishes made in Bologna, Italy, has LA locations in Mid-Wilshire and Santa Monica. The pasta prepared fresh daily, using a type of egg that's available only in Italy and is specially produced for pasta.
The Boardwalk Shops at Marina del Rey, expected to open in 2021, will feature 86,000 square feet of space across four buildings, including a Trader Joe's. The development, located at the intersection of the three main arteries in Marina del Rey, Admiralty Way and Mindanao Way, and Bali Way, will feature waterside dining, shopping and office space off of Mindanao Way. Among the retailers and restaurants will be a flagship West Marine store.
*PLAYA – NEWS: BECOME A VOLUNTEER FOR THE CULVER CITY GENERAL PLAN 2045
The City of Culver City recently began updating its General Plan. This is an exciting opportunity to develop a roadmap to make Culver City the best it can be for residents, workers, and visitors. From housing to parks, from our cultural vibrancy to our bustling economy, our goal is to make Culver City a place where everyone thrives. To achieve this, we know it takes broad and meaningful community engagement, so everyone contributes to shaping the future.
The City is continuing public engagement during the Safer at Home Public Health Orders through previously planned and new opportunities:
A Culver City Storybank that features photos and postcards that residents submit describing their Culver City stories
Educational videos on planning and existing conditions in our community
Teleconference meetings and study sessions of the General Plan Advisory Committee
A Tactical Urbanism1 demonstration project featuring a message board for the community to note ideas, to showcase how changes in our streets, parks and open space, or other public areas can transform our experiences, re-energize and make spaces welcoming
and other digital engagement ideas
Volunteer Communications Network
The Picture Culver City Communications Network is a volunteer group of residents and organizations that will support the City of Culver City's communications efforts to increase engagement of all residents and businesses in the General Plan Update process.
Volunteer Activities
Volunteers commit 4-8 hours per month to
Call friends and neighbors to inform and encourage them to participate in engagement activities
Forward information on how to participate in engagement activities and opportunities to organizations, community groups, and others whose voices we want to hear
Distribute and collect flyers and paper surveys to local community groups and businesses
Call seniors to record their Culver City stories and help create a Storybank
Help assemble a Tactical Urbanism1 demonstration project
Help us build a photo album of Culver City images we can use for the General Plan by sharing your high-quality images of Culver City
and more
You can let the GPU Team know if you want to volunteer. Contact us at Advance.Planning@culvercity.org or by calling tel:1-310-253-5740 if you have any questions.
Visit the City of Culver City's COVID-19 update page for more information on how the City is responding to the pandemic. 
*PLAYA – NEWS: CULVER CITY RALPHS CITED FOR CORONAVIRUS SAFETY VIOLATIONS
Several Ralphs and a Food 4 Less store were cited today for health and safety violations during the coronavirus pandemic. The California Division of Occupational Safety and Health issued the citations, which total $104,500 across five grocery stores in Los Angeles and Culver City. The Hollywood Ralphs on Sunset Boulevard, frequently known as the Rock and Roll Ralphs, was among the five stores cited. At least 21 employees at the store tested positive for coronavirus in May.
Jackie Mayoral, one of the workers who tested positive, led the charge for increased safety regulations after the outbreak.
"What happened at my store was terrifying and put too many people in harm's way. I contracted COVID-19 at work and it wrecked me. I am still recovering," Mayoral said. "I am happy to see that Cal/OSHA has completed its investigation and found that Ralphs did not do what it was supposed to keep people safe. "People are still getting sick and safety measures are still implemented inconsistently," she continued. "My hope is that Ralphs will take these citations seriously and do its part to stop the spread of the virus, especially at a time when its profits are record high."
Two Ralphs in Culver City and Sherman Oaks also received citations. In May, the grocery chain announced that one worker from each store died in a hospital after contracting the coronavirus. Cal/OSHA said both stores failed to report the worker's illness. Kroger, which owns and operates the five grocery stores, has come under fire for its treatment of employees during the pandemic. Despite releasing second-quarter sales numbers that indicated an increase in profits, the company suspended its "hero bonus" in early June. "If you're going to put us in harm's way, then there should definitely be some recognition to the work," said an employee named Trev. "They want to give us this little bonus, for one week. 'No dude, I was there every day doing 60 to 65 hour weeks just to make sure everything was on the shelf."
*PLAYA PEOPLE – MEET BEXLEY:
Bexley loves practicing Yoga in Playa del Rey.
*PLAYA – SPOTLIGHT:
Rachel Thompson,
– Miss Marina del Rey
For 10 weeks, Miss Marina del Rey hung up her sash and put on her scrubs to fight COVID on the front lines. When 2020 started Rachel Thompson was pushing her comfort zone and preparing for her first pageant ever as Miss Marina del Rey. Just over a month after she placed as the third runner-up at the Miss California competition, the COVID-19 pandemic started in the U.S., and Los Angeles went on lockdown. Thompson decided to give back and get back to her nursing roots in the ICU. Before the pandemic, she worked as an aesthetic nurse. But initially, after graduating from ASU's Mayo Clinic nursing program, she worked as a liver transplant ICU nurse at UCLA Medical Center. In March, Thompson signed up with a nursing placement group that was scheduling nurses to work in centers with great need during the pandemic. Just weeks later, in May, she started a 10-week assignment at Cedars-Sinai in Beverly Hills, working with COVID-19 patients in the ICU.
"At a time where all of us felt really hopeless and scared, I was sitting at home with nothing to do," she said of her decision. "I want[ed] to go use the skills and talents I have to help during this time because it was fulfilling on my end as well."
Thompson worked 12-hours a day, four days a week, rotating between patients in critical condition at the hospital. Nurses were limited to two patients a day and worked with a new set every shift. While discussing pandemic training taught in school, Thompson compared the experience of working in a COVID ward to "a fire drill and then if there's an actual fire," as health care professionals worked to adapt to the situation constantly. Most of her patients needed constant care and observation, as they were intubated, with tubing and machines helping them breathe. Many others were also in need of intensive medical care, including dialysis, among other measures.
At the time and currently, the public and health care professionals are still learning about COVID-19 and at-risk groups. Thompson said most of her patients were relatively young, and none had the severe pre-existing conditions (e.g., heart conditions, COPD) that many associate with being at greater risk for contracting the virus. But all did deal with "mild" pre-exisiting conditions that many may not think about twice (high blood pressure, diabetes or being overweight). "That to me was a big eye-opener," said Thompson. "Almost all of us have some type of pre-existing condition." A recent CDC report confirmed that 94% of people who have died from COVID-19 had some form of "contributing condition," and only 6% had no health problems before the virus.
"I think what's frustrating to me… is how political this entire thing has gotten," Thompson said. "The people taking care of the patients, no one is talking about politics. Everyone's worried about actual facts about the science behind it." Due to measures put in place in hospitals, patients weren't allowed visitors, which struck an emotional chord with Thomspon. "That was really hard," she said. "It was really hard for me to watch because they were all alone all-day." Along with pounds of protective material nurses in the COVID-19 ICU were required to wear, the hospital also limited their exposure time spent with patients and the number of medical staff allowed in each room, even in emergency conditions. "It's not like we can go in there with them for hours on end," Thompson said. "I felt really bad for the patients…I can't imagine being hospitalized, and I couldn't have any family there."
During her two and a half months working with critical patients, Thompson did isolate herself at home. She sent her boyfriend home to live with his parents as a precaution, "I didn't know how easy it would be to transmit to his older parents." After her time in the ICU, Thompson returned home to isolate for two-weeks before returning to a nursing job in aesthetics. "I truly felt really lucky to be in a position that I was able to help," she said about returning to her "normal" life. "I still have so much appreciation for all the health care professionals still doing it because I was exhausted after just a few weeks."
 PLAYA – PEOPLE: MEET WALLY:
Wally has been working in Westchester since August 2019.
*PLAYA – INTERVIEW:
Q: Why did you choose to be in the design business in the Silicon Beach area? How did you get there?
— I chose to work in the Silicon Beach area for the same reason I chose to live here.  When I went to LMU I fell in love with the area! Besides it being a beautiful area close to the beach, I was impressed by the sense of community. Being in a big city like Los Angeles, you can struggle to find that feeling of community, and in the Silicon Beach area, you can feel like a real local.
Q: What would you have to say has been at the forefront of your success in your career? How did you develop your process in your work?
— I would say at the forefront of my success is wanting to create a space tailored to my client's lives. It is not enough to simply create beautiful spaces, but importantly, they have to be ones that function properly and in the context of people's lives.
Q: Do you see yourself going beyond the Silicon Beach area? Where are you from? 
— I work all over Southern California (and the US now with virtual services), but I will always work locally! I am originally from the mid-city area.
Q: In what ways have you seen the area change since you've been here?  
—I think the biggest change is how many people you see around! The area has always been a gem and I think people are catching on, including noticing the great restaurants we have!
Q: Where are your favorite places in Silicon Beach that aren't well known?
—There is a bit of a hidden hiking path between LMU & Playa Vista. I love to go there.
Q: What was your first impression of Silicon Beach, was it love at first sight or did it take time to adjust?
— I loved it right away! It was a great combination of nature & city!
Q: What area would you like to see improved the most?
— I would love to keep the area small, keep the feeling local.
Q: Are there any scenic routes you like to take when going out for the evening or for a regular trip to work?
— Whenever I can I take Vista del Mar.  I don't get to the beach nearly as often as I would like, so I like to drive along it in the middle of my workday just to remind myself how lucky I am to live here!
Q: How would you best describe the atmosphere of Silicon Beach, is there anything that stands out to you?
—It is such an interesting atmosphere! There is so much industry here but at the same time there is a laid back beach vibe
Q: What are your favorite restaurants in the area?
— Bacari PDR!  They have amazing food and when everything was on lockdown and getting groceries were difficult to get, they opened up as a pop-up market!
Insta: JuliaAdeleDesign
E-mail: info@juliaadeledesign.com
P: (323) 702-3040
*PLAYA – SPOTTED:
New shrubs planted at Runway Shopping Center at Playa Vista.
PLAYA – EATS: 
A delicious slice of pizza from Lenzini's Pizzeria in Culver City.
*PLAYA VISTA PEOPLE – Only Originals Allowed!:
*PLAYA PEOPLE – MEET PHIL:
NOW YOU KNOW…
Now you know Phil…
Loves artichokes
Phil has a crush on Bill Clinton
Phil refuses to turn on the air conditioning
Fantasy Rock N Roll sex partner: Jimi Hendrix
Loves wearing hats
Doesn't know how to ride a bike or swim
Hates Starbucks coffee
Doesn't wear underwear
Brushes his teeth with baking soda
*PLAYA–BULLETIN BOARD:
1. ***Aviation Models – Dust 'Em Off & Donate Them
Help support Flight Path Museum LAX by donating airline/aircraft models in any scale, in good condition, for our fundraiser. Donations are tax-deductible and we can arrange local drop off or schedule a contactless pick up. Funds raised support curatorial upgrades ensuring our relevance and survival going forward. Contact ahuff@flightpathlax.com
2. ***Wanted: Cashier for the landmark Hank's Pizza in Playa Del Rey. Contact: HanksPizza@yahoo.com or 310-497-6897
3. ******The P.R. Revolution is underway. Witness here: www.PRPrime.net
4. ***Long before eco-anxiety became a national ailment this year, a strong environmental ethic seemed to come naturally to people in Playa Vista —— Dr. Crandall R., Playa Vista
5. ***I just read that being a porch pirate in TX is going to be a felony. Hope this gets to CA soon.  —– Laura Michaels, Playa Del Rey
6. ***Anyone expressing delight at the President getting COVID has a psychology illness greater than the virus itself. ——- Doris G., Marina Del Rey
7. ***"I love your Playa Vista People interviews. Well done and almost always interesting." – Gabriel H., Culver City.
8. ***"The first visit to Jerry's Patio Cafe in Marina Del Rey allowed me to have a cheeseburger and fries for $17. Seems very pricey for an unimpressive burger to me. Won't be back." – Pierce O., Marina Del Rey.
9. ***As a former L.A. Time reader, long gone, I do wish the paper would publish letters from readers who discuss the diminishing pleasure or usefulness of the L.A. Times. —– Hazel O., Playa Del Rey
10. ***The new fancy steakhouse in Playa Vista, Bull, & Butterfly has no off-line menu. Boo! —– Wendy G., Playa Vista