*PLAYA PEOPLE – MEET VIRGINIA: NOW YOU KNOW…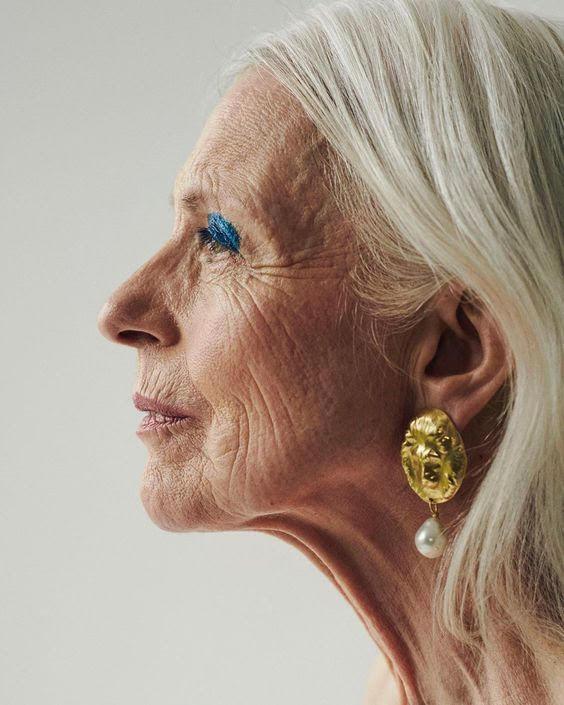 Virginia
has been living in
Westchester
since April, 2017
NOW YOU KNOW…
Never eats tacos.
Was born in Alaska.
Has traveled to 9 states in America.
Used to get migraine headaches.
Has had a library card since age 14.
Loves audiobooks.
Has no children but has 6 nephews.
Takes 15 vitamins a day.
Favorite movie of all-time: The Godfather.
*PLAYA – NEWS: SOCALGAS THREATENS BALLONA WETLANDS ACTIVIST WITH ARREST
LA City Council candidate, Molly Basler
A SoCalGas security guard threatened activist and LA City Council candidate Molly Basler on Monday, calling Los Angeles police and threatening to arrest her for appearing at the Ballona Wetlands. Basler is one of many locals, activists and environmentalists calling for answers about what's happening at the site, accusing the company of pursuing the project while the public is focused on the coronavirus pandemic and economic crisis. Locals believe there is increased activity at the ecological reserve, alleging the gas company is pushing ahead on a project that hasn't been approved yet by California Coastal Commission officials.
Basler was on a Facebook Live video hosted by Jane Unchained News—hosted by Jane Velez-Mitchell—with local activists and environmentalists, documenting crews working in the oil fields and standing along the road when a security guard at the oil field site approached her. "That woman was accusing me of going on the property that I was aggressive," Basler said on the video. "I've been on the public street the whole time." The gas company then called the cops. Three police cars arrived at the location along Culver Boulevard in Playa del Rey to question Basler. The officers said that they received a call that she was trespassing. Basler told the officers that she was on public property and that the Facebook Live video shows that.
"That's the whole reason why we're here," an officer said in the video. "I want the person reporting to come here and tell me what they saw." The wetlands are considered state property.
Residents have noticed workers digging and drilling inside the Ballona Wetlands Ecological Reserve in recent weeks, just feet away from where endangered birds have been documented, activists from Defend the Ballona Wetlands said. Activists argue that a proposed project to restore the site is not a real restoration. It's backed by Heal the Bay, SoCalGas Company and Friends of the Ballona Wetlands, but locals are questioning the project and who profits. According to public records, in 2019, Friends of the Ballona Wetlands received $30,000 from SoCalGas Company. Heal the Bay received $8,000 from the company in 2019.
Defend Ballona Wetlands and the Sierra Club are voicing concerns over the project, and have filed a lawsuit to stop the project and protect the area, a habitat that remains home to hundreds of species of wildlife. "It's very, very telling that they're calling the police," Velez-Mitchell said. "I am shocked."
"I'd like to call the police and ask SoCalGas to be arrested," activist Marcia Hanscom said. Environmentalists are demanding to know if the permits for crews to work there are approved and questioning SoCalGas over activity in the wetlands area. They believe the project—if approved—could create major traffic around LAX, Playa del Rey, Westchester, Marina del Rey, Culver City and Venice.
*PLAYA – NEWS: BEST MARINA DEL REY – AREA PUMPKIN PATCHES 2020
Not even pumpkin patches are escaping the coronavirus in 2020. The ongoing pandemic means many of the region's pumpkin patches have had to adjust hours, regulations and activities as they head into fall. Fortunately, the coronavirus has only changed — not completely closed — your favorite pumpkin patch and its offerings this fall. Below is a list of some of our favorite pumpkin patches near Marina del Rey.
Pumpkin patches are expected to look somewhat different this year. Shawn's Pumpkin Patch will have one location this year in Mar Vista and will not open in Culver City. Mr. Bones in Culver City will also not open ahead of the holiday.
"Due to COVID-19 restrictions, this year's Pumpkin Patch will be much different and smaller than previous years," organizers said. "We are making changes and downsizing this event to ensure the safety of everyone. When the Pumpkin Patch reaches capacity, as one family/group exits, another family/group will be allowed to enter."
Face coverings and masks will be required to enter and many of the rides and attractions will not be available. Trains, petting zoo and some game booths will be in use and sanitized after every use.
There will be no field trips or parties at the location.
"You are welcomed to pick your own pumpkins and take pictures," Shawn's Pumpkin staff said. "We strongly recommend visiting us during the week or early morning on the weekends to avoid lines and ask for cooperation and patience when visiting. We hope to make the best of this Halloween season for everyone to enjoy."
*PLAYA – NEWS: CULVER CITY HOMEOWNER TAX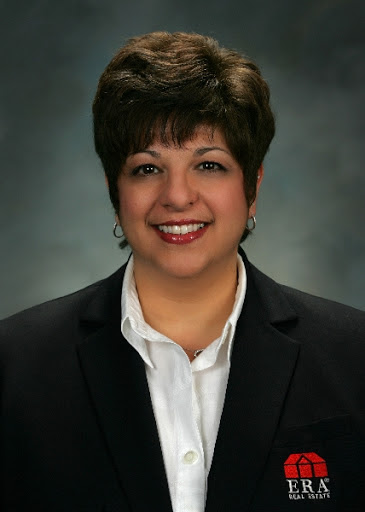 Karen Dolce, Culver City
The city council has managed to put a measure on the ballot that would unfairly charge Culver City Homeowners 5 times and sometimes even more than what we are currently paying!!! It's Measure RE, and it is regarding the transfer tax at the time of sale. Currently, we pay $5.60 per thousand, with $1.10 going to the county and $4.50 to Culver City. So, now on a sale of $1,500,000, the transfer tax amount at close of escrow would be $8,400. If this measure passes, it would be $25,150!!!
It's disgraceful that the council is trying to slip this through without the Homeowners even being aware of it in most cases. Even more disappointing is that the Democratic Club is supporting it. I called the President of the Democratic Club to ask him why he would support a measure that would do such financial damage to a Homeowner. Here was his answer…he hung up on me! Please show the council that you are on to their sneaky scheme to rip us off. Send the message loud and clear that you don't want their greedy hands on your equity. Vote No on Measure RE.
— Karen Dolce
*PLAYA – NEWS: CULVER CITY WILL HOST A VIRTUAL JOB FAIR
Culver City's Economic Recovery Task Force will present a free virtual job fair on Oct. 16, city officials announced Wednesday. The event, which is being produced as part of the city's economic recovery efforts in collaboration with the local Chamber of Commerce, various nonprofits and the Los Angeles County Economic Development Corporation, is open to anyone seeking employment or training as well as businesses seeking to hire in the near- and mid-term for internships, seasonal, temporary and full-time positions. "We are excited to partner with JVS SoCal to provide this important employment opportunity," said Culver City Mayor Goran Eriksson. "As we adjust to a `new normal,' it is critical that we continue our focus on the health and safety of our community, while also supporting our businesses and local workforce, to ensure our residents' and Culver City's long term economic recovery."
Anyone interested in participating should visit Culver City's Economic Recovery Task Force website to register and view details of the event, which will run from 10 a.m. to noon.
JVS SoCal, located in Culver City, will provide the event platform, and all candidates will be vetted through its system. As the operator of the West Los Angeles America's Job Center of California, JVS SoCal is a free local resource for individuals who wish to go back to work, whether they have been laid off, furloughed or are looking for a career change.
Officials said the event will be focused primarily on entry- to mid- level positions and will feature opportunities with several companies offering wages between $15 and $20 per hour.
Culver City businesses that are currently hiring and wish to participate should contact Elaine Warner at elaine.warner@culvercity.org or 310- 253-5777.
*PLAYA PEOPLE – MEET MERCEDES:
Mercedes at the Playa Vista Farmers Market
Mercedes at the Arepa Stand, a Venezuelan corn sandwich made with local, organic corn from SD
Learn More At TheArepaStnd.com
*PLAYA – POP-UP: ABC'S 'SUPERMARKET SEEP' HEADING TO CULVER CITY:
ABC'S "Supermarket Sweep" Host, Leslie Jones
ABC'S "Supermarket Sweep"
has a stop planned in
Culver City
and
West Hollywood
this month to help kick off the series reboot with host
Leslie Jones
, which airs on Oct. 18.
ABC will hit the road in the "Shopper Chopper," an 18-foot street-legal shopping cart stopping at
Sprouts
in
Culver City
on Oct. 17 and at
Gelson's
in
West Hollywood
on Oct. 18.
Shoppers will receive surprises, including "Supermarket Sweep" shopping bags containing gift cards up to $100 each to help cover the cost of their bill at checkout. Fans can also snap photos with the giant shopping cart and share the moment.
Here's where to check out the "Shopper Chopper" pitstops:
Oct. 17: Sprouts, 5660 Sepulveda Blvd., Culver City
Oct. 18: Gelson's, 8330 W. Santa Monica Blvd., West Hollywood
*PLAYA – GOLD STAR APPROVED:
The best carpet care service in Los Angeles!
BOBCAT CARPET & FABRIC CARE
310-478-4438

*PLAYA – INTERVIEW:
Life Adjustment Team | Chief Operations Officer
Q: Why did you choose to work at the Life Adjustment Team in the Silicon Beach area? How did you get there?
—I was waiting tables at a restaurant in what would eventually become silicon beach while in college, and met the owner of LAT while he was having lunch there.  LAT was looking for office help and I went in for an interview…The rest is history!
Q: What would you have to say has been the forefront of your success in your career? 
—A lot of years of hard work with a lot of good will and integrity thrown in.  We have always provided superior clinical care, but learning how to grow a practice from private pay to securing other streams of reimbursement has been a real learning curve.  Also, we are still consistently told by new customers that they didn't even know we existed before, so we are trying to really put ourselves out in the community.  The more people we can help, the better – people struggling with mental illness face challenges most cannot understand and to see them overcome the obstacles life has put in their path is amazing!
How did you develop your process in your work?  When I was hired the owner had a lot of great ideas but needed help putting them into practice.  We developed a kind of mentor relationship where I would help him to take his concept and use whatever skills I had to make them a reality.  We operated this way for 20+ before he semi-retired, and I utilize the skills I learned during that time every day.
Q: Do you see yourself going beyond the Silicon Beach area? Where are you from? 
—Personally, no way. I love living in Westchester and my commute to our office in Marina del Rey is a dream! But as far as our business is concerned, the thing that separates LAT from other mental health services is that we do the work in the community with our clients, rather than them coming in for an office visit.  Wherever our clients live, from the valley to Long Beach, we have a Team that can meet them where they are. I'm a local, grew up in Venice and went to Venice High School (Go Gondos!).  My kid goes there now.
Q: In what ways have you seen the area change since you've been here?
—Well, there has obviously been a lot of development since I was a kid.  The schools seem to have gotten a lot better and more diverse. There are a lot more local options for shopping and dining, which is fantastic.
Q: Where are your favorite places in Silicon Beach that aren't well known?
—I'm not sure if places like that exist, but the bluff trails above the wetlands are a favorite place to walk!
Q: What was your first impression of the Silicon Beach, was it love at first sight or did it take time to adjust?
—"Silicon Beach" didn't exist when I grew up here, so it gradually just unfolded before my eyes. I do miss shopping for Halloween pumpkins at Lopez Ranch!  It used to be on the south side of Jefferson where there is now a Public Storage.
Q: What area would you like to see improved the most? 
—Traffic.
Q: Are there any scenic routes you like to take when going out for the evening or for a regular trip to work? 
— Driving Vista del Mar to the South Bay is always nice, but biking down there is even better!
Q: How would you best describe the atmosphere of the Silicon Beach, is there anything that stands out to you?
—Energetic, fun, lots of new families and furry friends!
Q: What are your favorite restaurants in the area? 
—The Shack and Kaya Sushi!  I miss The Mar Vista dearly and hope they reopen.  And crab and lobster are my kryptonite so if anybody can find me a great shellfish restaurant that will be on the list too 🙂
Life Adjustment Team
Psychiatric Rehabilitation Specialists
4551 Glencoe Avenue, Suite 255
Marina del Rey, CA 90292
(310) 572-7000
http://www.lifeadjustmentteam.com/
LAT Intensive Outpatient Programs
4551 Glencoe Avenue, Suite 255
Marina del Rey, CA 90292
(310) 572-7000
http://www.latiop.com/
*PLAYA — EATS: 
Z.E.N. Foods Featured Dish | 𝑯𝒂𝒎 & 𝑪𝒉𝒆𝒆𝒔𝒆

𝑪𝒓𝒆𝒑𝒆𝒔 𝒘𝒊𝒕𝒉 𝑮𝒐𝒅𝒅𝒆𝒔𝒔 𝑫𝒓𝒆𝒔𝒔𝒊𝒏𝒈…

310.205.9368
Customizable meal plans to match your lifestyle.


We deliver right to your front door.

Save time and money. We do all the work for you
Keep Calm and Eat Healthy Meals With Zero Worries. Call Us to Get Started. Up to $150 Off Your Order. No Contact Delivery Straight To Your Door Daily. As seen on The Doctors. Summer Special Discounts. New plans up to $150 off
Hollywood stars love how easy it is to enjoy quality nutrition while on the go. Each day's meals are delivered together in a temperature-controlled cooler, and can be taken where you go and enjoyed when you choose
"Thanks to Z.E.N. Foods I was able to pack on lean muscle for my role as a marine."
– Zac Efron
Actor – The Lucky One
"Z.E.N. Foods allows me to 'eat healthy' for every meal."
–  Jesse Tyler Ferguson Actor – Modern Family
ZEN Healthy Meal Delivery | Stay Safe & Eat Healthy
www.zenfoods.com
(310) 421-0142
*PLAYA – LENS:
View over LAX. You can see the upper left dark area at the end of the LAX runway is where Surfridge Playa Del Rey Ghost Town is located at. The upper area to the right is Playa Del Rey, Marina Del Rey, Venice, and Santa Monica.
*PLAYA VISTA PEOPLE – Only Originals Allowed!:
*PLAYA – BUSINESS:
First Look at Culver City's 1111 Jefferson Project
WATCH HERE 
*PLAYA PEOPLE – MEET PEDRO:
Pedro likes taking daily strolls in Playa Vista.
*PLAYA–BULLETIN BOARD:
1. ***"The Playa Vista Medical Center (Urgent Care) is an outstanding community resource. I hope the new owners of Exer don't screw it up." – Darleen M., Playa Vista.
2. ***On Beacon Place in Playa Vista this afternoon I was walking our dog towards Village Drive. I saw a gray BMW with no rear license plate pull into the designated guest parking space to the right of the garage at #12687 Bluff Creek. I thought it was odd because the home has been sold but is not yet occupied. On our way back on Beacon Pl, I saw lots of water and soap suds on the street. As I passed the BMW, I saw a woman squatting in front of her car, bathing herself using the hose bib in the parking space. I remembered seeing something either here or in another forum about a woman in a gray BMW who was spending the night in various parking spaces with a warning that she should not be approached. —– Patricia Steuer, Playa Vista.
3. ***"The Matzah ball at Jerry's Cafe was terrific." – Justine G., Marina Del Rey
4. ***2br 1 bath. Patio. New kitchen and bath. Wood floor driveway paring for one car. Near creek, beach, bike trail, duplex. Only one other apt. Tropical plants and trees. Use as office or home. More like a cottage than apt.  Grow vegetables. Between marina del rey and Culver City. Available October. Send questions to pacificsunset7@msn.com
5. ***Best Local Electrician – Licensed # 859256 – Electrics by Mike Packham. Lives and works in the area for decades. Winner – "Best of Los Angeles Award -2020"- Phone 310-430-4174 or E-mail: MikePac6453@gmail.com
6. *** Your Playa Vista People digital magazine is so much better than the boring Argonaut. Thank you P.V.P for bringing great energy to our community. Long over-due. —– Daisy W., Playa Vista.
7.  ***A good writer must search for the cause, find the impetus that bids you write. Put it to this test: Does it stretch out its roots in the deepest place of your heart? Can you avow that you would die if you were forbidden to write? —– Lilly T. (Author), Marina Del Rey.
8. ***So sick of seeing teens on skateboards pulling their dogs down the street. A couple of weeks ago, a golden retriever was being pulled in 100-degree heat middle of the day and it was pretty clear it was in distress. The teen could care less. It appeared to be more of a duty than caring for a beloved pet. In the last couple of days, I have been "tiny" dogs being dragged down the street (via skateboard) in the same manner. What is wrong with people? It needs to stop! —- Rose P., Westchester.
9. ***We provide personal training, semi private (2), beach classes, self-defense, corporate wellness. We are city approved and fully insured and implement strict covid 19 precautions. We have been providing our services to the westside for over 20 yrs. www.MarinaAthleticClub.com .
10. ***Receive a free color service & full-sized product for your time at the L'ANZA test salon.Ready to cover your pesky gray hairs? Want to see if blondes really do have more fun? Looking for a semi-permanent, wash out fashion color like magenta, blue or purple to really stand out from the crowd? You will need to be available approximately 2 hours during regular business hours. Appointments available on Tuesday at 2 pm & 4:30 pm; Wednesday & Thursday at 12 pm, 2 pm & 4 pm. To schedule, please email marketingintern@davexlabs.com (quickest method) or call 310-899-4643. FREE PARKING.
11. ***Missing Dog Reward / REWARD
If you find him, please call Yuki at (310) 804-2578.
FB Page/IG/Twitter: @BRINGMELOHOME
Posted on Nextdoor, PawBoost, Shadow, @Venice311, FB,
Thank you for your help -Yuki

Playa Vista People Edited By: Aurora DeRose  
Playa Vista People Disclaimer: 1.) Playa Vista People accepts no liability for the content of this email, or for the consequences of any actions taken on the basis of the information provided. Playa Vista People is not associated with any commercial or political organization and is transmitted via the web for the sole benefit of its subscribers. 2.) Unfortunately, computer viruses can be transmitted via email. The recipient should check this mail and any attachments for the presence of viruses.