*PLAYA PEOPLE – MEET:
JESSICA & ANDREA
Long time associates of
Runway Optometry
, Jessica
and
Andrea. 
*PLAYA – NEWS: $120M MIXED-USE PROJECT IN MARINA DEL REY COMPLETED BY CA LANDMARK
CLG founder, Ken Kahan
The G8 development is officially done. The California Landmark Group recently completed the $120 million mixed-use project which will contain rental units as well as office space. The building is located less than five blocks from the beach at 4040 Del Rey Avenue near the intersection of Washington and Lincoln boulevards. It's also near Culver City located just steps away from the City's western border and also east of Venice.
Overall, the property has 228 rental units and 25,000 square feet of creative office space. 21 of the units will be set aside for low-income and affordable housing and 68 of the units will be used as co-living spaces. The apartments will range in space from 550 to 1,500 square feet. There will also be a combination of single, one-, two- and three-bedroom units.
The three acre property was acquired by CLG back in 2018 at the price of $5.1 million according to records. Even though the building has just been completed, according to CLG founder Ken Kahan, it's already 80% leased. In addition to the living space, amenities will include a private theater room, game facility, fitness center, yoga studio and rooftop deck all designed by RIOS and PK Architecture.
*PLAYA – NEWS: THEIF CUTS HOLE IN ROOF OF CULVER CITY CAMERA STORE AND STEALS $100K WORTH OF GEAR
Police say a burglar cut a hole in the roof of a Culver City camera shop and stole around $100,000 of equipment. According to the Culver City Police Department (CCPD), on October 18 at 10:14 PM, officers responded to a call of a possible burglary in progress at 4411 Sepulveda Boulevard, the location of Samy's Camera. Police say the reporting party noticed the suspect on the roof of the business, throwing boxes down toward the suspect vehicle, which was idling in the alley. CCPD established a perimeter and conducted a search for the suspect, utilizing a drone to search the roof of the business.
"While searching the roof with the drone, the officers were able to see that the suspect cut a hole in the roof to gain entry. Ultimately, the suspects were not located as they had fled the location prior to the officers arrival," CCPD said. The loss was estimated to be approximately $100,000.00, according to CCPD. Police say the suspect fled in a black older model Chevy Trailblazer. Anyone with information regarding this incident is asked to contact the CCPD's Public Information Officer at (310) 253-6316.

*PLAYA – NEWS: MARINA DEL REY WOMAN SETS AMERICAN RUNNING RECORD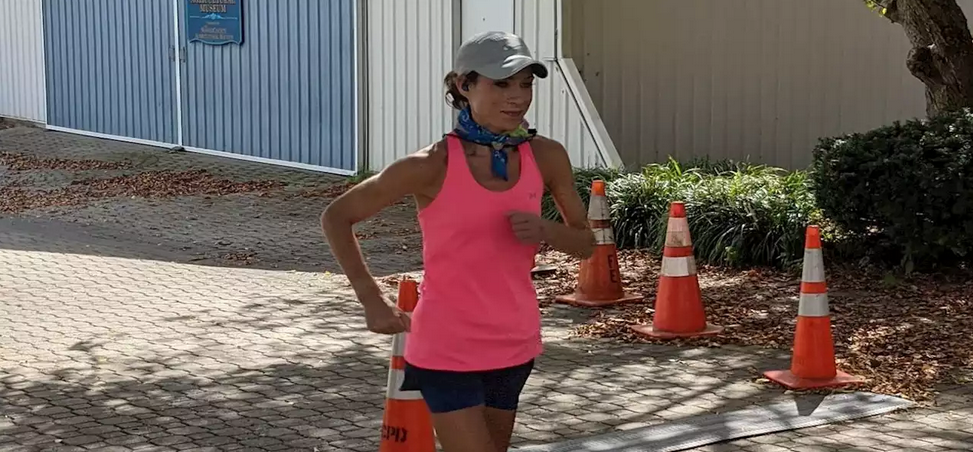 Marisa Lizak,
– Marina del Rey
A Marina del Rey woman just broke an American running record. Marisa Lizak, 41, ran 243.5 Miles in 48 Hours this month and set an American women's record, Runner's World reported. She beat the title by slightly more than a mile. The pandemic changed Lizak's plans to return to Greece to run the Spartathlon, a 153-mile ultramarathon. So instead, Lizak made the move to run in Three Days at the Fair, a road race offered by NJ Trail Series. That's where she broke the record. "I wanted to do something big," Lizak told Runner's World. "I was intrigued by the 48 and figured why not now? No expectations, don't have to worry about going fast. This year is already messed up, might as well go for it."
*PLAYA PEOPLE – MEET WALLY: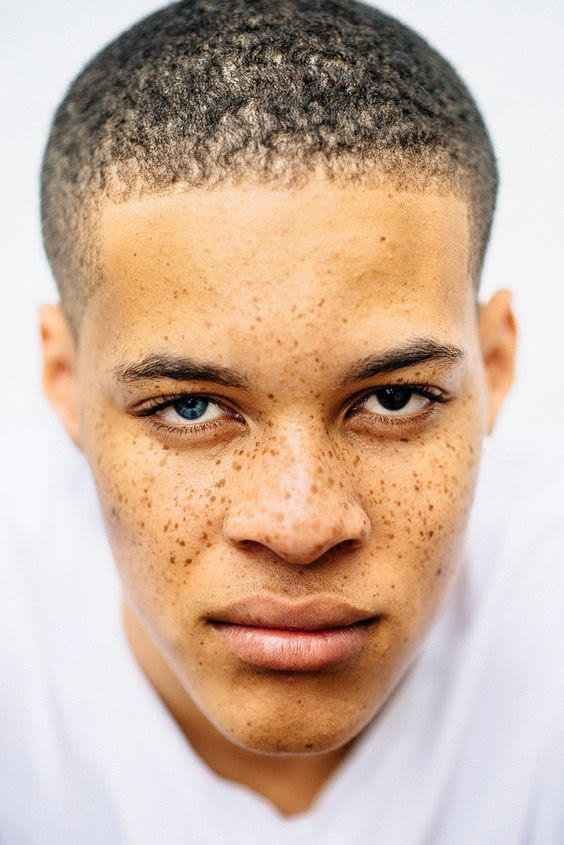 Wally has been living in Culver City since October 2016.
*PLAYA – MOMENT: VERTICAL ADVENTURES
Whether you like your feet touching the sand or the water there is plenty of action in Marina Del Rey. Joggers and paddleboarders alike enjoy the ocean views at the Marina Del Rey North Jetty and Inlet.
*PLAYA – DIY: HOW TO ROAST SEEDS AFTER A PUMPKIN PATCH VISIT IN MARINA DEL REY
Marina del Rey Garden Center
The holidays, including Halloween, will look very different this year thanks to the coronavirus. However, some quintessential fall activities such as visiting pumpkin patches near Marina del Rey and carving jack-o'-lanterns will stay the same.
In 2020, more people are cooking at home and trying to maximize every penny spent. Here's a simple way to keep that up: Don't toss out those pumpkin seeds. Instead, turn them into a delicious snack.
First, pick up a pumpkin from the local pumpkin patch.
Here are the pumpkin patches near Marina del Rey:
After you gut the pumpkin for carving, keep the seeds in a bag until you are ready to roast them. Pumpkin seeds are loaded with potassium, packed with fiber and protein, and are the perfect snack to serve your little ghosts and goblins.
Recipe for baking seeds:
Separate the seeds in a bowl as you clean each pumpkin. Heat the oven to 300 degrees. Rinse the seeds in cold water and strain. Pat seeds dry with a paper towel. In a bowl, toss the seeds in just enough olive oil to coat.
Spray an edged baking sheet with nonstick cooking spray and spread seeds in a single layer. Season seeds with kosher salt to taste. Bake for 30-40 minutes.
*PLAYA – EATS: 
Z.E.N. Foods Featured Dish 𝐀𝐬𝐢𝐚𝐧 𝐓𝐮𝐫𝐤𝐞𝐲 𝐋𝐞𝐭𝐭𝐮𝐜𝐞 𝐖𝐫𝐚𝐩𝐬
Order @ zenfoods.com #zenfoods or 

310.205.9368
Customizable meal plans to match your lifestyle


We deliver right to your front door.
Save time and money. We do all the work for you!

Hollywood stars love how easy it is to enjoy quality nutrition while on the go. Each day's meals are delivered together in a temperature-controlled cooler, and can be taken where you go and enjoyed when you choose
"Thanks to Z.E.N. Foods I was able to pack on lean muscle for my role as a marine."
– Zac Efron
Actor – The Lucky One
"Z.E.N. Foods allows me to 'eat healthy' for every meal."
–  Jesse Tyler Ferguson Actor – Modern Family
ZEN Healthy Meal Delivery | Stay Safe & Eat Healthy
www.zenfoods.com
(310) 421-0142
*PLAYA PEOPLE – MEET ANDREW:
Andrew has lived in Culver City since February 2017.
Now You Know…
  Has no car, only a bike
  Goes to Subway at least once a week
  Favorite food: Chicken Pot Pie
  Hitchhiked across the nation when he was 18
  Went to Woodstock
  Has no sense of smell
  Was a bouncer at an L.A. strip club in the 80's.
  Gets a flu shot every year
  Did not graduate High School 
*PLAYA – YES OR NO:
John Sharpe | Producer
WAM
1. Hearing young women say OMG over and over and over and over and over again, makes me want to puke.
– No
2. Rap music sounds like music to slaughter cattle by.
– No
3. Thinking about Janis Joplin as an old woman is a disturbing image.
– No.  We'll all get there eventually.
4. Richard Nixon was a sexy President.
– No
5. I hate when people bring their dog, dress in funny clothes to Home Depot.
– No
6. Baked beans give me gas.
– Yes.  Duh!
7. I would rather starve for a night than eat at the Olive Garden.
– No
8. The homeless problem in Los Angeles is starting to remind me of a Twilight Zone episode.
– No
9. I have smoked at least one cigarette in the last year.
– No
10. Boob jobs are safe.
https://wamblockparty.org/
*PLAYA – GOLD STAR APPROVED:
The best carpet care service in Los Angeles!
BOBCAT CARPET & FABRIC CARE
(310) 478-4438
*PLAYA VISTA PEOPLE – Only Originals Allowed!:
*PLAYA – VIDEO: CULVER CITY GENERAL PLAN 2045'S LATEST EDUCATIONAL FORUM VIDEO ON CLIMATE CHANGE HAZARDS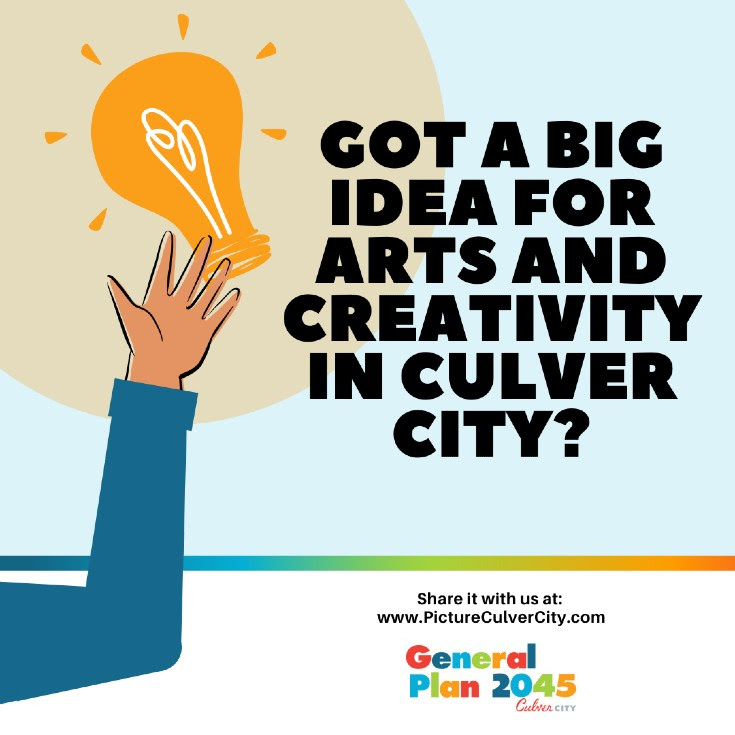 Culver City has a big opportunity ahead of us: we are coming together to plan an equitable future for our community through a General Plan Update (GPU). The GPU covers topics that affect everyone, including housing, transportation, public safety, equity, arts and culture, sustainability, and more. We want everyone to be involved in the GPU process, which is why we are releasing a series of Educational Forum videos that summarize Culver City's existing conditions as of 2019 across the range of topics covered in the General Plan Update (GPU).
The information in the videos is based on corresponding existing conditions reports prepared as part of the GPU project, which will be posted on the 'Resources' page of the GPU website as they become available.
WATCH HERE 
*PLAYA PEOPLE – MEET FLEUR:
Fleur enjoys mediating in Culver City.
*PLAYA–BULLETIN BOARD:
1. ***May I be bold enough to say that my long-time neighbor in Marina Del Rey is a conceited, boastful old thing, and even misfortune could not humble her. —– Devin T., Marina Del Rey.
2. ***Yogaworks joined Starbucks as familiar Main St. Santa Monica stalwarts shutting down. Customers stopped by the Starbucks at Main and Hill which closed Monday night to wish the baristas well. The 20-year-old location was remembered as the first Starbucks in the City. —- Clarence C., Marina Del Rey.
3. ***Confession time: I have a huge crush on My Pillow's Mike Lindell. I would love to marry him someday. —– Denise K., Westchester.
4. ***After a life-time of excess drinking and God knows what else, it is so sad for me to see what has become of my older sister, living right here in Culver City. She has a capacity for excess, and a nimbus of exhausted hedonism trailed along with her. Poor thing. —– Lauren S., Marina Del Rey.
5. ***There is now a 4th homeless tent in a growing encampment on Campion Drive behind Bristol Farms and across from my home. This is getting out of hand. Other larger vehicles are parking here at night and sleeping in these vehicles. The local politicians are allowing this problem to grow with no concern for the homeowners on this street or in this area. It appears that people are moving here from neighboring incorporated cities that do not allow this. —– Arnie Victor , Loyola Village.
6. ***Winner – "Best of Los Angeles Award – 2020" – Best Computer Consultant – Sean Story —- www.SeanStory.com .
7. ***As a child, I loved reading the dictionary in search of the precise words for everything. Reading this poem, whose title is a Japanese word often translated as ''sunshine filtering through leaves,'' I felt that wonder again—how the language of poetry can move us closer to naming what is ineffable. —– Koko L., Playa Vista.
8. ***The staff at Italy's Little Kitchen on Lincoln Blvd. all look so unhappy and sullen at work. —– Tom and Victoria Imprescia, Playa Del Rey.
9. ***Seen now, "The Social Network," about the founding of Facebook and the lawsuits that followed, feels grimly prescient and perhaps representative of how the past few years since the movie premiered—and the past few months of the pandemic—have changed our relationship to social media and each other. —– Dr. Clarke H., Playa Vista.
10. ***I have learn a lot about our community from this bulletin board section. Thank you sincerely Playa Vista People. —— Trevor C., Westchester.
Help Wanted:  New, creative, photographer to test for P.R. firm clients and event. Send some photo samples and complete contact details. Must be available to Westside of L.A.
E-mail: boundlessmediajobs@gmail.com

Playa Vista People Edited By: Aurora DeRose  
Playa Vista People Disclaimer: 1.) Playa Vista People accepts no liability for the content of this email, or for the consequences of any actions taken on the basis of the information provided. Playa Vista People is not associated with any commercial or political organization and is transmitted via the web for the sole benefit of its subscribers. 2.) Unfortunately, computer viruses can be transmitted via email. The recipient should check this mail and any attachments for the presence of viruses.