*PLAYA PEOPLE – MEET CHEF FELIPE & CHEF OSCAR:
Urban Plates
– Playa Vista

Chef Felipe & Chef Oscar at Urban Plates-Playa Vista.
Chef Oscar has been at Urban Plates for 3 years, and Chef Felipe has been there a year and a half.
*PLAYA – NEWS: THE BATTLE OVER PROTECTING BALLONA WETLANDS – AND IF THEY NEED IT

For decades it's been an environmental jewel wedged between the urban sprawl of Marina Del Rey and Playa Del Rey. But now the Ballona Wetlands State Ecological Reserve, home to diverse plant and animal wildlife, has become a battleground for conservationists and other activists.

Just where the battle lines will ultimately be drawn depends in large part on a decision by the California Department of Fish & Wildlife (DFW), which is expected to choose, possibly before year's end, from four alternatives for restoring one of the few remaining freshwater coastal wetlands in Los Angeles County.
After three years of studying, analyzing and receiving thousands of public comments on a smorgasbord of options for rehabilitating the wetlands outlined in a preliminary Environmental Impact Report (EIR), in September four finalists emerged from a dozen original proposals:
Alternative 1 – is the most comprehensive of the proposals, involving large-scale restoration designed to enhance the native coastal wetland and habitats with extensive work to lower land levels, remove some existing levees and creating new ones around the Reserve's northern perimeter, realigning Ballona Creek and reconnecting it with the wetlands marsh and installing new trails, bike paths and educational features along with improvement of existing parking areas and construction of a three-story parking garage.
Alternative 2 – would include most of the restoration proposed in Alternative 1, although with less habitat enhancements.
Alternative 3 – would create an earthen levee along Fiji Way at the Reserve's northern boundary, install culverts at two locations and enhance habitat north of Ballona Creek from State Route 90 to the west end of Fiji Way.
Alternative 4 – essentially leaves the wetlands as they are, with restoration activities limited to community volunteer groups using hand tools only, no improvements to parking areas and maintaining public access restrictions.
Although initial restoration work proposed in the three alternatives would encompass work over a five-year period, Alternatives 1 and 2 include a second phase of construction that would begin approximately 18 months after the initial restoration was completed.

Ultimately the choice boils down to whether the Wetlands should undergo substantial restoration, be partially restored or left the way it is.


*PLAYA – NEWS: SOUTH BAY POLICE CHASE ENDS IN MAR VISTA

After stealing a car in El Segundo, a suspect led police on a chase that ended in Mar Vista Thursday morning. Law enforcement officials say that the incident was reported in El Segundo around 6:30 a.m. Thursday morning when the victim reported a black Honda Accord stolen. Los Angeles County Sheriff's Department Deputies and chase the suspect north towards Venice. The suspect surrendered and was apprehended a little before 7 a.m. in the area of Venice Boulevard and Walgrove Avenue, near Venice High School. Fox 11 reported the suspect was a homeless individual. The Los Angeles County Sheriff's Department could not immediately be reached to confirm this. No injuries were reported.
*PLAYA – NEWS: CULVER CITY SCHOOL DISTRICT ANNOUNCES SPONSOR – A – FAMILY PROGRAM


Backpacks for Kids Volunteers,
– Culver City
For the second year, Culver City Unified School District will offer a sponsor-a-family program to help district families during the pandemic and holidays, district officials announced this week. District officials expect more than 300 families will be part of the program this year, twice the amount of families that participated in 2019. "Culver City Unified School District recognizes that the holiday season can be stressful for families who are most in need," officials said in a news release. "Again, this year, CCUSD School and Family Support Services is coordinating various district-wide efforts to support our CCUSD families in need during the holiday season to increase the joy and lessen the stress."
Families in the district can provide gifts for other families in need. Both families will remain anonymous. "Prior to the Thanksgiving break, sponsor families will receive the list of wishes and needs for each member of one family," officials said. "Our request is that the sponsor family purchase at least one wish and one need for each member listed." All gifts will be dropped off at the District Office on Dec. 10 and 11, officials said. School and Family Support Services staff will distribute the gifts on Dec. 14 and 15.
Last year CCUSD invited 120 families to participate and 114 families participated, district spokesperson Geoff Maleman said. "This year we invited 300 families and expect more families will participate," Maleman said. "Both years, families were asked to indicate a few wishes and a few needs for each family member with the ask that sponsors fill at least one wish and one need. The needs are often clothes, shoes, coats, and household items." Culver City PTA also continues to facilitate the backpack program, which distributes food to families facing food insecurities each week. That Backpacks for Kids program currently serves more than 430 CCUSD families.
Families can sign up to help make the holiday season special for another family by completing the form HERE
*PLAYA – NEWS: VENN TEAMS WITH MICROSOFT FOR NEW SYNDICATION DEAL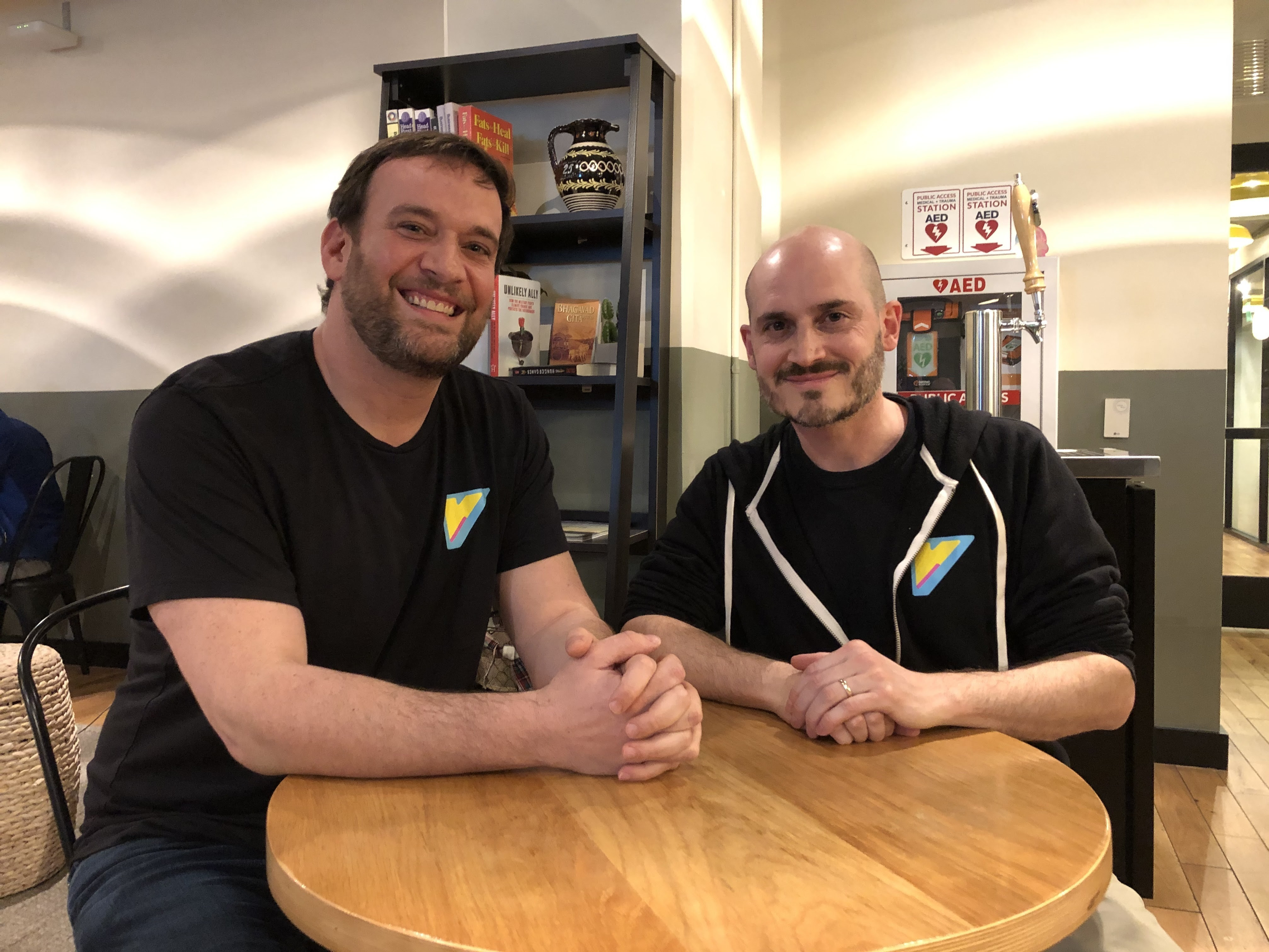 co-founders and co-CEOs of VENN, Ariel Horn and Ben Kusin
– Playa Vista

VENN, the live 24/7 streaming network for gaming and entertainment, announced today a new syndication deal for its content through Microsoft's MSN platform. Under the non-exclusive  partnership, clips from VENN's various series, including Locked In, The Download and Guest House, will be shared under MSN eSports, a new part of Microsoft's global content ecosystem which reaches over 500M people every month in over 180 countries. The network becomes one of the first content partners for this new initiative. "We set out to create the ultimate home for gaming and esports related content, so it's very exciting for Microsoft to team with us to utilize our content for their expansion into this exploding space," said Ben Kusin, VENN's co-founder and co-CEO.  "We are looking forward to helping create exposure and visibility for the exciting new MSN eSports hub, while at the same time continuing our goal of expanding VENN's footprint through top tier syndication and distribution partners."

"Esports is one of the fastest growing content verticals worldwide, and our partnership with Venn will help establish the new Esports Hub as the premier destination for Esports news, results, and live content," said Marcelo de Barros, General Manager of Microsoft Sports & Esports." "Hundreds of millions of people rely on Microsoft News every month for trusted news, important information and interesting content, and we're excited to share Venn's exciting Esports content with them."

The deal comes following the close of VENN's $26 million Series A round, which was co-led by Seed round investor BITKRAFT and new partner Nexstar Media Group, Inc. It also comes on the heels of the addition of VENN's largest US distributor to date, The Roku Channel, as well as the expansion of distribution channels to Plex's 15 million users and LG's 45 million households (powered by Xumo), and smart TVs including Samsung TV Plus and VIZIO. The Microsoft partnership further cements the reach of the network's content across various top level platforms.

Co-CEO and Co-Founder Ariel Horn added, "VENN has significantly grown in just a matter of months, and that's largely a testament to the wonderful premium content our talented team produces every week. Having partners like MSN on board to amplify our series and talent will only continue to help the network reach new heights." VENN currently airs over 20 hours of live weekly programming out of its Playa Vista studios flagship location with original content featuring fan-favorite streamers and personalities such as James "Dash" Patterson, Chrissy Costanza, and Sasha Grey.
*PLAYA PEOPLE – NOW YOU KNOW: PENELOPE


Penelope has lived in Culver City since September 2018.

Now You know……….
Doesn't eat bananas
Played softball in High School
Speaks French
Hates French Toast
Loves French Fries
Jogs two miles a day
Is allergic to cats
Loves Bob Dylan
Favorite book: Eat, Pray, Love
*PLAYA – LENS: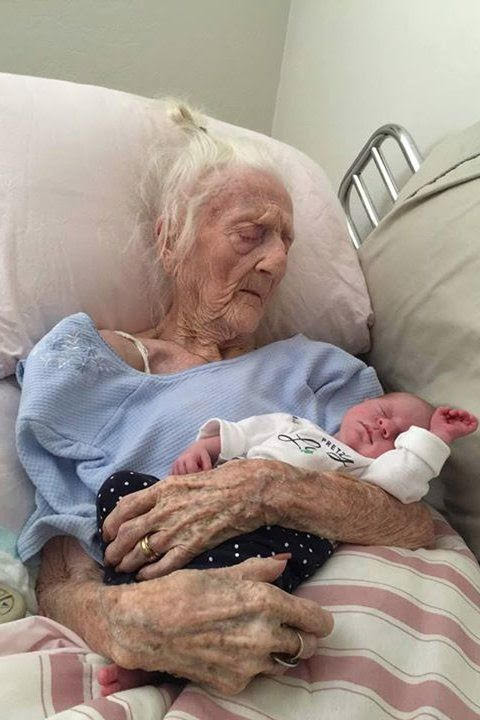 A scene of life going on in Marina del Rey.
*PLAYA – BUSINESS: PETALS 'N' WAX



Stop in to see Petal's 'n' Wax's 100's of masks! Made with tissue pack lining and washable friendly material, gift your loved ones a mask with an additional greeting or holiday card this season.

These fashionably color-coordinated masks make for great stocking stuffers, and we will even gift wrap your in-store purchases for FREE!
Petals N Wax Villa Marina Marketplace Mall 13432 Maxella Ave
Marina Del Rey, CA 90292

Hours: Mon-Sat 9 am-9 pm
            Sunday 10am-6pm
T: (310) 305-8883
*PLAYA – READER COMMENT:



"I discovered your digital magazine about three or four months ago and I must say it's extraordinary. I moved to Playa Vista in December 2018 and I love it here and your weekly publication really adds nice energy to a great community!" —– Edward E., Playa Vista 


*PLAYA – HEALTH: THE PHOENIX'S FREE CLASSES – MAR VISTA RECREATION CENTER:


The Phoenix Fitness Classes,
– Mar Vista
The Phoenix, an innovative and free sober active community, is hosting free fitness classes three times a week at the Mar Vista Recreation Center this month. The nonprofit organization recently launched in Los Angeles and is offering 20 programs per week at various locations throughout the area. The Phoenix also offers free virtual programming to help maintain connection throughout the recovery community during the COVID-19 pandemic at thephoenix.org.

Programming includes group fitness for all levels. Classes are held at various times throughout the week and do not require any cost, equipment, or previous experience to participate. The only requirement to participate is 48 hours of continuous sobriety. The Phoenix is a nonprofit organization which has inspired more than 40,000 individuals across America to redefine recovery. Through a unique model of leveraging physical activity and social connection, The Phoenix aims to help people heal from substance use disorder and thrive in recovery.

Mondays, 7:30 a.m. PT – Group Fitness with Campbell
Tuesdays, 5:00 p.m. PT – Group Fitness with Campbell
Thursdays, 7:30 a.m. PT – Group Fitness with Campbell

Participants require a minimum 48 hours of continuous sobriety. To sign up for classes, visit the "Find a Class" page at The Phoenix website.


*PLAYA VISTA PEOPLE – Only Originals Allowed!: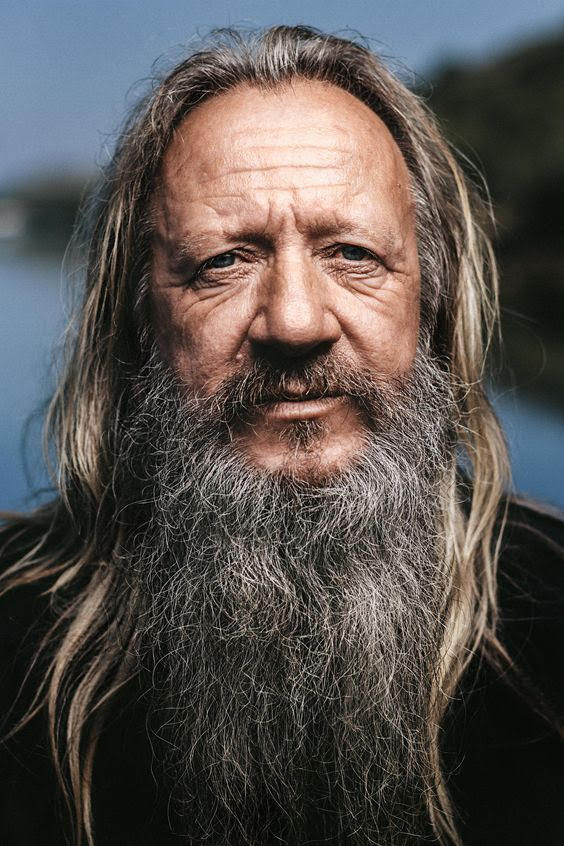 *PLAYA – IN THE NEIGHBORHOOD: CULVER CITY PARKING ENFORCEMENT RELAXED THROUGH JANUARY 2021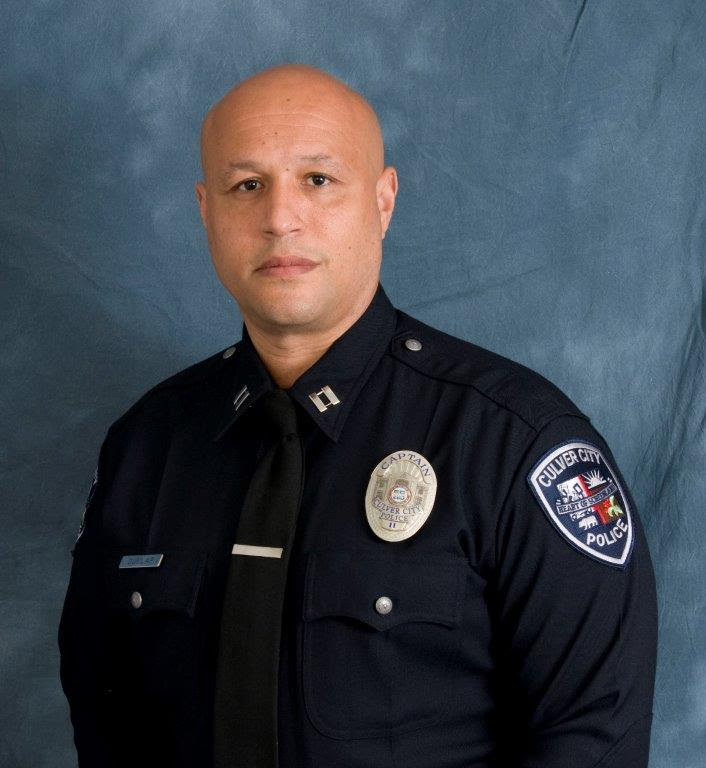 CC Parking Enforcement, Captain Troy Dunlap,
– Culver City

  As coronavirus cases spike across Los Angeles County, and to encourage people to stay home, Culver City officials announced relaxed parking rules heading into the holidays beginning this week through January. "To make every effort to help people stay home and slow the spread of COVID-19, Culver City will continue relaxed parking enforcement through January 31, 2021. While parking enforcement on street sweeping days has been temporarily suspended, street sweeping services are still occurring," the city announced.

City officials had announced an extension of relaxed parking enforcement, which was put in place due to the COVID-19 pandemic through Nov. 14.

During relaxed parking rules, the city will not enforce the following:
Street sweeping restrictions in residential areas
Parking restrictions around closed schools
Ticketing and towing for abandoned vehicles and oversize vehicle overnight parking fines.
Culver City officials are also extending the city's freeze on parking fine increases for 60 days after the initial citation and the grace period for people dropping off and picking up groceries and goods.
*PLAYA PEOPLE – MEET: WALDO


Waldo has been living and working in Marina del Rey since February 2016.
*PLAYA–BULLETIN BOARD:

  1. ***During the workweek, here in Marina del Rey, when we are earning the money to pay for all those expensive gardening implements, it's not possible to do much outside until dusk. Then, with the fireflies, we emerge into the gloaming armed with an arsenal of rakes, pitchforks, and spades, like some medieval rabble on its way to battle. Onward. —– Davis R., Marina del Rey.

2. *** I had heard a rumor that Bull & Butterfly Steak House in Playa Vista was going to open for lunch. I wonder what went wrong, too bad." – Dominick L., Playa Vista

3. ***During the holidays, New Orleans diners discover a lagniappe (little something extra) at their favorite fine-dining restaurants. When is the last time that happened in our community? How about never. —– Jessica H., Playa Vista.

4. ***In the afternoon (November 2), I was driving down Mesmer Avenue under the 90 freeway, and I saw a man sweeping up all of the trash and garbage that he found on the sidewalk. He had accumulated a full garbage bag of stuff when I saw him, and he wasn't finished. Almost certainly not getting paid. —– Elizabeth Pollock, Westchester.

5. ***Baltaire Steakhouse in Brentwood is the real deal. Great food, excellent service. ——- Lois V., Marina Del Rey.

6. ***Coyote at W85th & Berger Ave. At 3:30 am, my camera caught a coyote running eastbound past my front door. This is the first time we've had one this close and several cats like to sit on our porch at night. Please keep your pets safe. Thank you. —– Kathryn Lee, Playa Del Rey

7. ***If Mayor Eric Garcetti takes a post in President-elect Joe Biden's administration – as there is widespread speculation he might – he would leave Los Angeles at a moment of profound crisis. Tourism has dried up, homicides are rising, city revenues are plunging and the possibility of layoffs looms. Garcetti has been a disgrace and yet another failed hack politician. —– Ernie S., Playa Vista.
8. ***A vacant commercial building the Palms area of Los Angeles was damaged by a fire Thursday.The fire was reported about 11:20 a.m. in the single-story building in the 10800 block of West Venice Boulevard that apparently used to house a dental office. Firefighters went into a defensive operation, working to prevent the flames from spreading to other buildings, according to the Los Angeles Fire Department, which was assisted by Culver City firefighters. —- Dr. H.F. Pollack, Culver City.

9. ***We found a cat last Sunday, very sweet and loves to be with people! We live in the Del Rey area The cat has a chip but we have not heard back from the vet, Thanks You can reach us at burgess.family@twc.com or call Barbara at 310 990 2852

10. ***Hey, do you want to, maybe, I dunno, buy my product or whatever? No, of course, you don't. Not if I ask like that. But so often, the language in your website's "call to action" button is just as passive. A well-written press release can create confident, clear calls to action that will turn your website into a revenue machine. – www.PRPrime.net .
Playa Vista People Disclaimer: 1.) Playa Vista People accepts no liability for the content of this email, or for the consequences of any actions taken on the basis of the information provided. Playa Vista People is not associated with any commercial or political organization and is transmitted via the web for the sole benefit of its subscribers. 2.) Unfortunately, computer viruses can be transmitted via email. The recipient should check this mail and any attachments for the presence of viruses.