*PLAYA PEOPLE – MEET ZELDA:
NOW YOU KNOW…
Now You Know…
Believes in the legalization of all drugs
Loves silent movies
Hates all frozen foods
Love strawberries
Still has a crush on Johnny Carson
Has fallen asleep in the bathtub many times
Read three books at a time
Thinks the L.A. Times has become a joke
Never wears socks
If you would like to be featured, send us your contact info to PlayaVistaPeople@TimeWire.net
*PLAYA – NEWS: FRAMEWORK OF CULVER CITY AMAZON STUDIOS NEARLY COMPLETE
Amazon Studios,
– Culver City

A half-a-million square-foot project in Culver City that will be the future home of Amazon's film and television studio is taking shape. As reported by Urbanized LA, the steel framework for Amazon's Culver Studios development is nearly complete.
In 2017, Amazon announced plans to move its production company, Amazon Studios, into the historic Culver Studios complex, owned by Hackman Capital Partners. The expansion broke ground late last year and is slated to open by March 2021.

The expansion will add 530,000 square feet of rentable space to the 14-acre campus as well as two parking structures capable of accommodating 1,930 vehicles. Designed by Gensler, construction will also include multiple terrace decks and interior pathways to connect various structures. The complex will include space for Amazon Studios, IMDb, Amazon Video and World Wide Advertising. Designed by Ehrlich Yanai Rhee Chaney (EYRC) Architects, work on the 4- story, mixed-use development was completed less than two years after breaking ground in 2017. Amazon fully leased all 75,000 square feet of office space. Following in Amazon's footsteps, both HBO and Apple are following through with plans to set up offices in Culver City as well. The $300- million Ivy Station development will be the new home for HBO's West Coast headquarters and a new building under construction at the intersection of Washington and National Boulevards will house a content production division for Apple.

*PLAYA – NEWS: MICRO KICKBOARD ANNOUNCES SCOOTERS MADE FROM RECYCLED FISHING NETS
Micro's pop-up store
– Playa Vista
In another step towards sustainability, Micro Kickboard is launching a new line of children's scooters made of recycled materials, specifically from the maritime industry. This new line, launching in November, has been manufactured using recycled fishing nets and other plastic waste left behind in the ocean. It is estimated that 640,000 tons of nets, ropes and other equipment are discarded each year, threatening marine life and our ecosystem. Micro reports that by recycling this "green plastic," the company not only contributes to cleaner oceans, it also helps reduce Micro's ecological footprint during manufacturing. The company is able to reduce CO2 emissions by up to 82%, compared to using non-recycled materials. The project is one of several pro-environmental efforts being pursued by Micro Mobility headquarters in Switzerland. Micro has been a pioneer of fuel-free transportation for short "micro" distances since 1999 and has spearheaded the transition of scooters from toys to environmentally friendly transport for both children and adults.
The new ECO-Collection consists of two models: the Mini Deluxe ECO for ages 2-5 and the Maxi Deluxe ECO for ages 5-12, available in an exclusive "eco green" colorway. Micro's Mini and Maxi scooters have each been recipients of numerous design awards throughout the years, and are often named "The Best Scooters for Kids." Micro's new Mini Deluxe ECO and Maxi Deluxe ECO can be found at microkickboard.com and at select retailers, including Micro's pop-up store in Playa Vista, California. As with all Micro scooters, the Mini and Maxi ECO have passed the most stringent USA safety tests; consumers can expect the same quality, stability and smooth glide for which Micro is known.
Micro Kickboard is continually striving to make its scooters more sustainable. Owners Julie and Geoff Hawksworth describe this particular effort saying, "Fishing nets are designed to withstand extreme conditions and therefore use the highest-quality materials. When left in oceans, they trap and kill millions of fish. Recycling these nets makes oceans safer for marine life while using materials tough enough to meet Micro's rigorous quality standards. This is an exciting step for us. Our new ECO scooters are a natural extension of the Micro commitment to corporate sustainability, which started years ago by producing a high-quality product, made to last for decades, as all parts are replaceable." Micro hopes to continue making strides with recycled materials while also providing quality products for everyone in the family to enjoy.
*PLAYA – NEWS: CHEF NANCY SILVERTON BRINGS NEW RESTAURANT TO CULVER CITY
Chef Nancy Silverton of Pizzette
– Culver City

Nancy Silverton's unstoppable tastes and style rolled into Culver City this month with the new fast-casual Italian restaurant Pizzette. The award-winning chef opened the new eatery on Nov. 12 at Citizen Public Market, dishing out delicious pizzas, sandwiches known as "stuffed pizzettes," salads and desserts—all designed to accommodate our new lifestyle while we stay distanced and home during the pandemic.

"Every single thing on our menu was created from the beginning with to-go in mind," the restaurant said. Silverton's team shares the motto "every bite matters," adding even more flavor to the LA restaurant scene. "When Nancy opened La Brea Bakery, she changed the way we think about bread," the group said. "As the pastry chef at the original Spago on the Sunset Strip, she redefined desserts. At her own Campanile, she turned Thursday's into Grilled Cheese Night and the childhood favorite soared to new heights. You all know what she did at the Mozza corner." The group definitely did not expect to open the restaurant during a pandemic. "It is not like anything I've ever experienced," Kate Greenberg of the Mozza Restaurant Group siad. "Pizzette was planned about 18 months ago, well before COVID, and its opening was only two weeks before this new ban on outdoor dining." Many restaurants did not expect the outdoor dining ban, or how it could impact small businesses.
"It's been challenging, to put it extra mildly," Greenberg told Patch. "Maybe the closest thing is it has been like a title fight and we've been knocked down a few times. But in the end, I am confident we will get back on our feet and be victorious." Even though the outdoor dining ban is in effect, there are still ways to try out the new bites. "We offer pick up and delivery and we'll deliver it to you safely," Greenberg said. Pizzette is open from noon to 9 p.m. Holiday hours may vary.
*PLAYA NEWS: MENTALLY ILL WOMAN HOLED UP INSIDE CULVER CITY HOME PEACEFULLY SURRENDERS



A peaceful conclusion was reached Saturday when a woman with mental issues, holed up inside a Culver City home with at least four firearms inside, surrendered after a standoff lasting at least three hours, authorities said. Officers were dispatched at 3:02 a.m. to a residence in the 3400 block of Cattaraugus Avenue regarding a residential burglary in progress, Culver City Police Lt. Andrew Ballante said. Several nearby homes were evacuated as a precaution.
*PLAYA PEOPLE – DR. BLUM:
Dr. Richard Blum has been living in Marina del Rey since August 1999.
*PLAYA – READER COMMENT:
"I thoroughly enjoy your energetic Playa Vista People digital magazine. I have shared it now with at least a dozen friends in the community and we are unanimous in our praise. Congratulations to Playa Vista People and keep up the dynamic work." —– Lauren Dubrow, Playa Vista
*PLAYA – YES OR NO QUESTIONS: CASEY



1. My mom was a lousy cook – No

2. I hate the smell of nail polish – No

3. I get a flu shot every year – No

4. I wish I was more humble – No

5. I love the color green – Yes

6. Aging sucks – Yes

7. James Taylor is overrated – Debatable

8. One of my relatives has been in prison – No

9. I hate ballet – Yes

10. I have run out of gas at least once in the last five years – No
*PLAYA — DRINKS: COLD BREW COCKTAIL (SOL MEXICAN COCINA)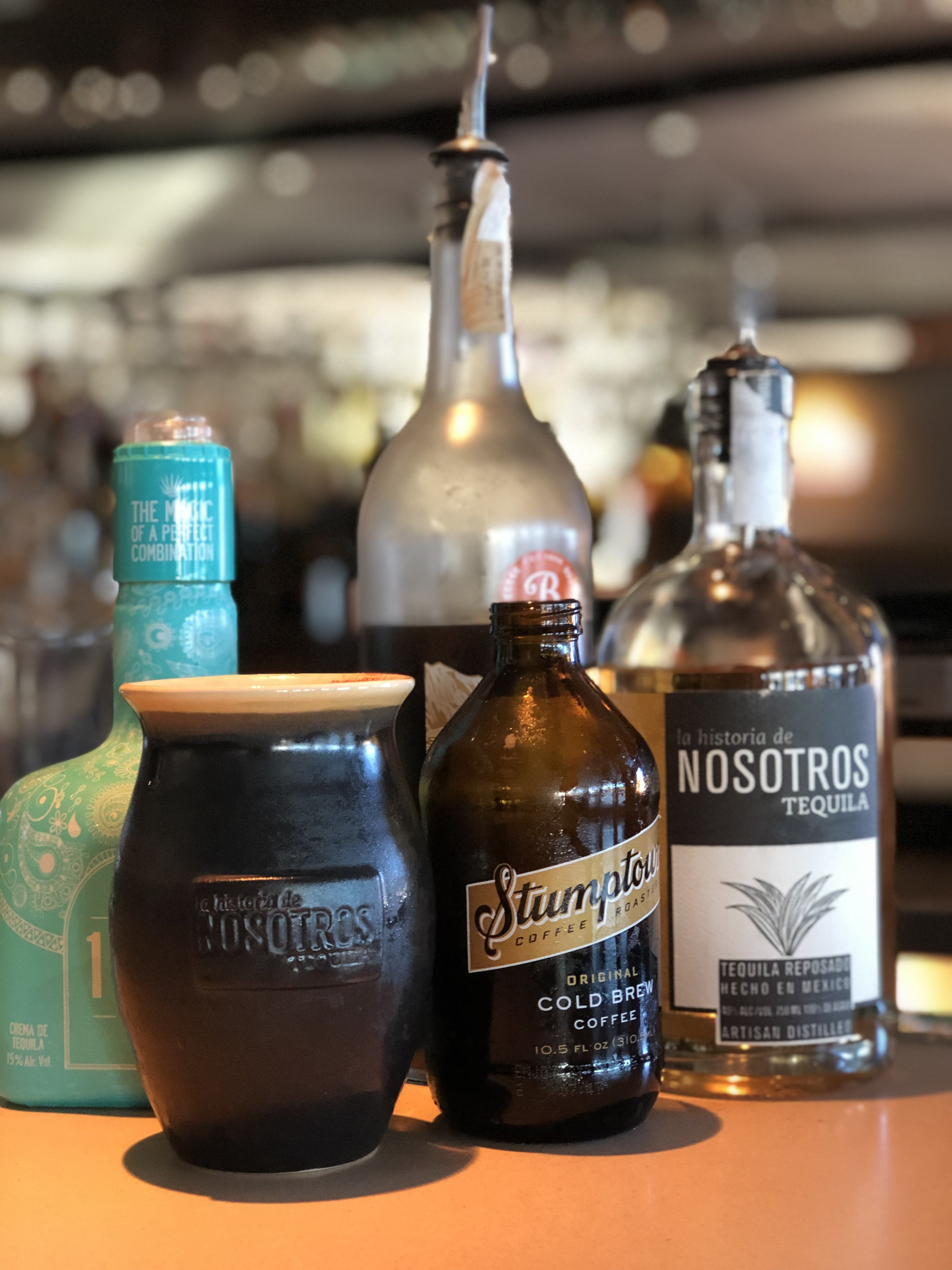 SOL Mexican Cocina
-Playa Vista

While coffee and tequila might sound like an unusual pairing, the rich Corralejo Reposado used as the base spirit for this cocktail results in a well-balanced drink that any coffee drinker will love. It also includes hazelnut espresso liqueur, 1921 Crema, Stumptown Cold Brew coffee and is finished off with cinnamon dust.

SOL's menu of fresh and simple Baja cuisine highlights flavors and experiences inspired by the best of coastal Mexico. With four locations, including one in Playa Vista, the restaurant provides a lively setting of modern Mexican design, along with an impressive selection of more than 100 types of tequila and fine mezcals.


*PLAYA – SEE IT: TECH COMPANIES CONTINUE TO BULK UP IN LA DRIVING JOB GROWTH


Facebook Offices,
– Playa Vista  
Tech jobs are growing at a rapid clip in Los Angeles, fueled by an increasing appetite from local companies as well as industry leaders that are expanding their presence here. An influx of qualified graduates from local universities is also stoking the tech job market in Los Angeles County. That surge is impacting several aspects of business in the region, including the real estate sector, which has seen a large increase in demand for office space — even in the face of Covid-19. "The tech sector has been largely insulated from the business challenges posed by the pandemic," said Lawren Markle, senior communications director for the Los Angeles County Economic Development Corp. "There are some areas where it's been more challenging, like entertainment production, but a lot of tech workers have been able to work from home."

According to research from CBRE Group Inc., the tech sector in L.A. County added nearly 11,000 jobs between 2018 and 2019, representing more than a quarter of all office jobs added during that period. The county's 14.5% growth rate for tech jobs in that span eclipsed other burgeoning tech hubs like Denver and Atlanta. The industry's growth is driven both by homegrown startups and by Bay Area-based companies like Facebook Inc. and Google, which have expanded their L.A. offices in recent years.  According to CBRE, companies from the Bay Area have leased roughly 6 million square feet of office space in Southern California since 2013. "That, to me, is a big endorsement of what we're doing here," Markle said. "You've got this vast creation of talent going on here, and companies can benefit from that." A cluster of top-flight local universities that sends nearly 10,000 graduates into the tech workforce each year helps to drive that growth.  "We have a lot of talented people at different stages of their careers," said Greg Bettinelli, partner at Upfront Ventures.

With an abundance of entertainment and aerospace companies in the area, Bettinelli added, recent graduates can learn on the job in the tech sector as well as in industries that are integrating tech. "There's a lot of diversity in the types of companies here," he said. "You have early stage companies who are just getting started, and then you have mature companies at the forefront of a lot of innovative change." Markle said he expects the number of tech jobs in Los Angeles to continue growing despite economic challenges brought on by the pandemic. Some local tech companies have even seen a surge in business as a result of the pandemic. Video game publisher Activision Blizzard Inc., for instance, reported strong year-over-year growth in both revenue and active players in its last two quarterly earnings reports. Markle said he expects the uptick in demand for cloud-based software and entertainment to continue through the pandemic and beyond.

Meanwhile, colleges and universities continue to churn out graduates with tech degrees. Between 2014 and 2019, nearly 45,000 students graduated with tech degrees from colleges and universities in L.A. County. While not all of those graduates take jobs in the Los Angeles market, there's enough new talent arriving every year that the tech industry has a robust pipeline. Colin Yasukochi, executive sdirector of CBRE's Tech Insights Center, said the large number of tech degrees handed out each year at local universities gives the area a "basis for growth potential." Bettinelli said the fact that Bay Area companies including Netflix Inc. and Seattle-based Amazon.com Inc. have a major presence in the area proves that Los Angeles is pulling in tech companies in the same way it attracted music labels and film studios in the last century.

"Los Angeles is almost like an importer nation," he said. "The best of the best come to Los Angeles. Whether it's creative people, whether it's business people, we're a leading importer of great talent." The CBRE report confirms that a large number of talented tech professionals already call Los Angeles home. Only San Francisco and Seattle boast a higher concentration of software developers and engineers with degrees from top universities and more than three years of work experience. Markle said tech's influence is only going t o grow as more industries embrace new forms of automation and communication. Still, he said, he doesn't expect Los Angeles to become the next Silicon Valley. "One of the great things about L.A. County is we have a diverse industrial base," he said. "That gives us an edge when it comes to riding out storms."


*PLAYA VISTA PEOPLE – Only Originals Allowed!:


*PLAYA – BUSINESS: PETALS 'N' WAX


Petals 'N' Wax
– Marina del Rey

Stop by Petals n Wax for all your essential holiday shopping! Whether you're looking for gifted wrapped toilet paper (essential!), CBD lotions, bath salts, lip balms, bath bombs, or hand sanitizer, Petals n Wax is your one stop shop this season. We also offer a great selection of unique masks!

Upon entering our store, we give customers gloves because our merchandise loves to jump off the shelves and racks into their hands!

Gifts purchased also come with free gift wrapping to put smiles on everyone's face!

When you're in a crunch to purchase your holiday gifts, run into Petals n Wax and find all the cards and gifts you want for yourself, friends, and family!
Petals N Wax Villa Marina Marketplace Mall 13432 Maxella Ave
Marina Del Rey, CA 90292

Hours: Mon-Sat 9 am-7 pm
            Sunday 10am-6pm
T: (310) 305-8883  
*PLAYA PEOPLE – MEET CLARK: NOW YOU KNOW
Clark has been living in Westchester since December 2009
Now You Know………
One year ate potato chips every single day – 365 days
Loves bananas
Hates the smell of gasoline
Loves the smell of popcorn
Thinks California is going to hell
Loves women with red hair
Reads comic books for fun
Hasn't worn a tie in over ten years
Went to 3 funerals in 2020
*PLAYA – BULLETIN BOARD:

  1.***Listen I love and adore dogs and while it is the law to have your dog on a leash. I know most of you don't follow that rule (half of the people can't even wear a mask) and hey I like dogs so it's whatever in the end. But at least watch your dog! Can't tell you how many times I'm hiking and a dog gets lost cause its owner is power walking and not paying attention. Or one dog is off his leash and gets in a fight with another dog while his owner is in La-La land not noticing this is happening. There are also coyotes and such so I wouldn't want the dog to get bitten or hurt. Just please pay attention to your animals. — Tyson Biggs, Westchester.  
2. ***I finally found an honest car mechanic in the area. Go to Marina Shell Service at 4770 Lincoln Blvd. Ask for Sam or John. —— Darlene M., Marina Del Rey.

3. ***The world's population is split sort of evenly between men and women, making the average human part male, part female, and a complete pain to shop for. —- Gallagher W., Playa Del Rey.

4. ***The customer service at Yummy's market in Playa Vista is non-existent. Meeting the manager Emmanuel explains why. I won't be back. —– Lisa P., Playa Vista.

5. ***Every year my discontent Uncle comes for Thanksgiving all the way from Santa Barbara to our home in Culver City. He was a relentless fussbudget. His interest in ideas didn't match his interest in small, and often silly, facts. Much of the time he saw neither the forest nor the trees but only a bit of the undergrowth. Honest to God, I wish he would stay home. —– Lilly P., Culver City.

6.***Live in the Marina del Rey with water views – Share sunny ground Floor 2+2 Townhouse, with beautiful marina views from every room and lots of amenities: pools, gym, kayaks, tennis courts, fully equipped kitchen with granite countertops, large private bedroom and bath, I'm looking to share w working professional and have a small dog. Check out the Marina Harbor website for more pics and info, Thank you, Nathalie Text (310) 806-1412.

7. ***My grand-son always wanted to be a journalist. He graduated from college a naïve idealist, but just a few years of chasing down stories had turned him into a cynical, hard-bitten journalist. Life instructs. —– Gloria Demotte, Marina Del Rey.

8. ***The Apple pie I got for Thanksgiving from Marmalade Cafe in Santa Monica was the best I've ever had. —– Harris K., Marina Del Rey.

9. ***It's hard to imagine a better Thanksgiving dinner than the one I took home from the kettle in Manhattan Beach. extraordinarily wonderful in all ways. —- Devon W., Westchester.

10. ***The ever-growing homeless problem in Westchester is nauseating. Why the authorities allow this type of disorder and unsanitary chaos to continue in the middle of a pandemic is beyond my capacity to understand. —– Terri A., Westchester.
Great Part-Time Job (Flexible Hours)
Wanted: Prominent P.R./Branding Firm Seeks Part-Time (Flexible Hours) Entry Level Research Assistant:
Looking for an extremely reliable (6 month commitment) entry team member as a Research Assistant. (Recent college graduates are encouraged to apply). Approximately 10-15 hours of work a week, mostly from home but must be available for one weekly meeting in Playa Vista.
Must be smart, resourceful, tech-savvy, organized, and hungry to learn. A great opportunity to learn and grow within the world of media and entertainment.
E-mail resume (no attachment) and contact details including a phone number to Ms. Aurora DeRose: CHECK THE WEBSITE BELOW FOR CONTACT INFORMATION
Salary: $600.00 /month
Job Type: Part-time
Playa Vista People Disclaimer: 1.) Playa Vista People accepts no liability for the content of this email, or for the consequences of any actions taken on the basis of the information provided. Playa Vista People is not associated with any commercial or political organization and is transmitted via the web for the sole benefit of its subscribers. 2.) Unfortunately, computer viruses can be transmitted via email. The recipient should check this mail and any attachments for the presence of viruses.