*PLAYA PEOPLE – MEET SUSAN: NOW YOU KNOW…
Hates the taste of sugary drinks
Is an excellent amateur carpenter
Loves the color yellow
Owns every Beatles album
Got robbed her first night in LA
Thinks cooky TV commercials for attorney's are hilarious
and evil
Flosses 3 times a day
Accumulated 14 parking tickets her first three years
in LA
Has no car now
If you would like to be featured, send us your contact info to PlayaVistaPeople@TimeWire.net
*PLAYA – NEWS: ALONE DURING THE HOLIDAYS? THERAPISTS SHARE ADVICE FOR THOSE STRUGGLING THIS SEASON

Due to a number of different factors, many people this year will find themselves alone during the holidays. Whether you have to be apart from friends and family due to health regulations, have recently gotten out of a relationship, or are otherwise without someone to celebrate with in person, you may be struggling this season especially. Not being able to take part in your usual traditions and see familiar faces — on top of all the other stressors that might be overwhelming you these days — can certainly give you a case of the holiday blues, but what if you could reframe the narrative? "Holidays definitely trigger feelings of grief and loneliness in people who have experienced a loss — even for those who were doing relatively well in September or October," says Rachel Thomasian, licensed therapist at Playa Vista Counseling and author ofBreakUp & BreakOut. "It's hard not to think of what you were doing and who you were with during the holidays the previous year." If you're newly single, a particular trigger might be seeing couples spending the holidays the way you used to — and with so much else that's happened this year, those feelings are likely to be exacerbated.

"These triggers seem to be magnified this year in light of Covid because our usual coping mechanisms, as well as our connections with our support systems, have been greatly reduced if not eliminated," Thomasian explains. "Typically, if we have contact with our friends and family it helps buffer some of the loneliness, but having those gone makes us feel more alone literally and figuratively." But no matter how differently your holiday is looking this year, you can still make it a celebration — and create new traditions all your own. Ahead, Thomasian breaks down some of the self-care rituals and other activities you can try to make spending this season alone feel a lot more, well, lonely.


Alone During The Holidays: Find Your Support System
Your friends and family may not be able to gather as usual, but that doesn't mean you can't still feel like you're celebrating together. "Call a few friends or loved ones the morning of the holiday to start the day to help you feel connected and be reminded of your support system," suggests Thomasian. You can even host a virtual event that can help you keep some of your traditions (like preparing and eating certain dishes, opening gifts, etc) going.

Alone During The Holidays: Make Your Own Plans
"Plan in advance to do something special on the day of," says Thomasian, "Even if you think you're going to be fine, sometimes the holidays can be triggering in ways we don't expect, and you don't want to be caught off guard when it's too late." Some suggestions? Take an online class with a friend, try out a new culinary project, or create a thought-out meal for yourself.

Alone During The Holidays: Get Moving
While you're planning out your day, Thomasian suggests setting aside some time for a little physical activity. "Move your body," she says. "Plan to take a yoga class or go for a walk, this will set you up for better mood throughout the day."

Alone During The Holidays: Give Back To Others
Thomasian also advises connecting with a charitable organization in some way. "You'll be surprised at how much giving to someone in need can feed your soul this time of year," she says. Some ideas for socially distant ways to give back include donating to a local food bank, sending gifts to families in need, or writing holiday cards to give to the sick or elderly.

Alone During The Holidays: Try Some Self-Reflection
Make the most of your alone time by taking part in some constructive self-reflection. "Take some time to connect with your thoughts, this is a great time to journal and reflect on the positives of the year," Thomasian says.
*PLAYA – NEWS: COYOTE IN CULVER CITY GETS RADIO COLLAR FROM LMU RESEARCHERS
Loyola Marymount researchers have secured a radio collar to a coyote to track its activity as part of Culver City's ongoing management plan, city officials announced Tuesday. "The research team has been observing a Culver City coyote pack and its movements throughout 2020 via critter cams throughout the community," according to a city statement. "While the team captures several images a day of the pack, these are only in specific places, and usually in the middle of the night. By placing a radio collar on the coyote, the team will be able to observe movements of the coyotes throughout the day, as well."
The tracking collar will allow researchers to determine where the animals are setting up their dens, how often they venture into neighborhoods, and how far their territory extends. "Researchers have already been collecting data and found that on the first day, our coyote has spent all day in the Inglewood Oil Field," according to the city statement. "The team looks forward to collecting more data and learning more about this coyote pack."
Coyotes are present in Culver City and throughout Southern California. Although they generally avoid human contact, they are wild animals and have killed unattended small pets. The city, which monitors residents' reports of coyote behavior in consultation with wildlife experts, "will take appropriate action to protect human safety. It is especially important that the city be notified of any aggressive coyote behavior towards humans." People can learn more about the program on www.CulverCity.org by searching for Coyote Management, or by emailing Culver City police Lt. Luis Martinez at luis.martinez@culvercity.org; or by calling 310-253- 6251.

*PLAYA – NEWS: MARINA DEL REY'S TY PENNINGTON DISAPPEARED FROM TV AND THE REASON IS OBVIOUS NOW
In the early 2000s, when everyone was obsessed with home improvement and makeover shows, Ty Pennington was a household name. He was an attractive carpenter with a charismatic aura and caring personality that shone through while hosting TLC'S Trading Spaces and Extreme Makeover: Home Edition. The latter went on to earn numerous awards, including two Emmys and 10 nominations for its innovation and philanthropic ties. The poster boy for all this good, of course, was Pennington himself. He was easily seen as the Gordon Ramsay of home improvement and was downright difficult to not enjoy.  However, while he was changing families' lives for good across the country, his personal life was treading water. How did America's 2000s Boyfriend (sorry, Keanu) who was once seen as "an unmistakable sign of hope for families and communities" suddenly fall from public view?

Although Ty Pennington had a smile that just warmed your heart, it was the alcohol pumping through his that led to trouble for the TV host. On May 5, 2007, the beloved carpenter was arrested in the Marina Del Rey, Los Angeles, Calif. for driving under the influence. According to People, Pennington's blood-alcohol level was .14 percent while the state's legal limit was .08.  In an official statement (via Cleveland 19), the television star wrote, "I made an error in judgment. We all make mistakes; however, this is about accountability. Under no circumstances should anyone consume alcohol while driving. I could have jeopardized the lives of others and I am grateful there was no accident or harm done to anyone. This was my wake-up call."  The statement ended with, "I also want to apologize to my fans, ABC Television and my design team for my lapse in judgment and the embarrassment I have caused." Pennington, at the age of 42, was later sentenced to three years of probation, fined $1,500, and mandated to attend a 90-day alcohol education program.
*PLAYA – LENS:
A new sign for Dan Modern Chinese restaurant at the Runway Shopping Center in Playa Vista.
*PLAYA PEOPLE – MEET : KAREN

Karen has been living and working in Marina del Rey since July, 2014.
*PLAYA – HEALTH: HOW TO CONVINCE YOUR PARENTS TO GO TO THERAPY
Rachel Thomasian Licensed Marriage and Family Therapist,
– Playa Vista
In recent years, we've made great strides as a culture reducing the stigma around mental health issues. Many people, including celebrities, now speak out about their struggles with anxiety, depression, addiction and relationships. There's also more openness about going to therapy and getting help from mental health professionals. Still, many people remain uncomfortable discussing their mental health or seeking professional help. This is particularly true for older adults ― often to the frustration of their grown children. While they believe their parents would benefit from seeing a therapist as they deal with life's challenges, those from older generations often resist.

APPROACH THE SITUATION WITH LOVE
"Always approach the situation with love and come from a place of caring," cautioned Rachel Thomasian, licensed marriage and family therapist and owner of Los Angeles' Playa Vista Counseling. "Be gentle in your approach. Explain how you've noticed them having a hard time with a specific behavior and that you've found some people who specialize in helping people with that issue." If your parent is hesitant, offer to brainstorm ways to make the process easier. Suggest you could join them in their therapy work or go to family counseling together. Don't single them out as the problem, but rather just as a person who could benefit from talking to someone and gaining new skills. "Have an open, honest conversation ― one that involves concern and vulnerability, not blaming or shaming a parent for something they have or haven't done," Ross said.

Read the full article HERE


*PLAYA – MOMENT:

Perhaps the most enchanting small community within Playa Vista is on Hammock Lane.
*PLAYA – VIDEO: EDIFY TV, CULVER CITY FOOD HALL OPENS


A highly-anticipated food destination has opened in Culver City in a historic building. Learn more in this video made possible by School of Rock.

WATCH HERE


*PLAYA – MOMENT:
The beautiful colors of fall in Playa Vista


*PLAYA VISTA PEOPLE – Only Originals Allowed!: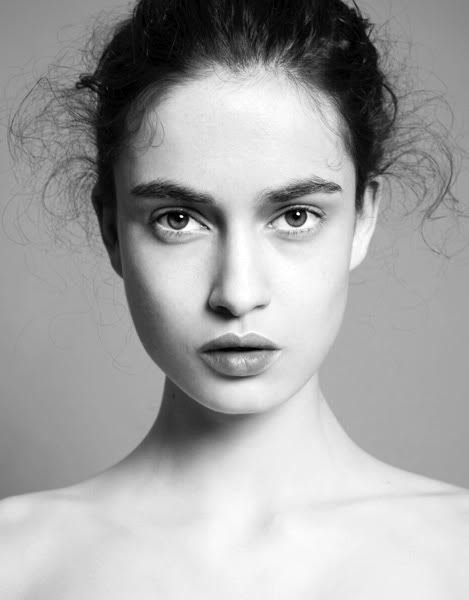 *PLAYA – BUSINESS: PETALS 'N' WAX
Petal 'N' Wax
– Marina del Rey

Petals n Wax has all the candles, diffusers, and gifts for yourself or for those gifts you ordered online that have not arrived on time!


Remember Petals N Wax does FREE gift wrapping on all in-store purchases!

Come shop with us Monday through Saturday 10-7 and Sunday 10-6   Petals N Wax Villa Marina Marketplace Mall 13432 Maxella Ave
Marina Del Rey, CA 90292

Hours: Mon-Sat 9 am-7 pm
            Sunday 10am-6pm
T: (310) 305-8883  


*PLAYA PEOPLE – MEET KAGAN:


Kagan has been living in Marina del Rey since July, 2016
*PLAYA–BULLETIN BOARD:

1. ***Thank God for Urban Plates in Playa Vista during the pandemic. —– Mr. and Mrs. Jack and Erma Clarke, Playa Vista.

2.***I predict the new restaurant "Bull & Butterfly" in Runway in Playa Vista won't be there in a year. —– Darin Harvey, Culver City.

3. ***The world is changed forever: No matter how deeply affected you are—medically, financially, emotionally, or otherwise—there is no going back. But the decisions we make about how to proceed now are extremely consequential, and the potential outcomes before us are vastly different. —– James H., Playa Del Rey

4. ***Use this Playa Vista People Bulletin Board to: Sell, Buy, Rent, Barter, Hire, Comment, Question, etc. It will be read by 25,000 in our area (Playa Vista, Marina Del Rey, Culver City, Playa Del Rey, Westchester) Send in your Free 50 word post to: PlayaVistaPeople@TimeWire.net

 5. ***A woman was killed in a possibly gang-related shooting near the Venice Beach Boardwalk, and three male suspects remained at large this morning. The shooting occurred at about 5:25 p.m. Tuesday in the area of Ocean Front Walk and 17th Avenue. Crime is way up! Forgive me for asking by where the Hell are the police or am I considered "racist" for asking that??? — Davis H., Marina Del Rey. 

6. ***In one of the most interesting irony examples, the most shoplifted book in America is The Bible. —- Grey W., Culver City.

7. ***The holiday decorations at the Runway Shopping Center in Playa Vista are modern, fun, and reimagined modern holiday. —— Noah K., Playa Del Rey.

8. ***The P.R. Revolutions is underway. Witness here: www.PRPrime.net .

9. *** The best theology is probably no theology; just love one another. —– Sally K., Playa Vista. 

10. ***My Aunt, who lives in Hawaii, will be joining us for the holidays and she is an amazing cook. Her dishes are always threaded through with the islands' smoke and spice and with the ambrosial sweetness of tropical fruit. Can't wait. —– Dolly M., Playa Vista.

11. ***As a college student at LMU, all I could afford was a frowsty basement apartment in Westchester, but it served its purpose. Now, things have improved, and I living in the energetic community of Playa Vista.

12. ***It is long past time to end support for Councilman Mike Bonin's misbegotten ideas on how to rid the streets of the homeless. It is obvious they have failed and his naïve thoughts should have been retired long ago. —– Nancy W., Playa Vista

13. ***Comments that there are rogue prosecutors in the D.A.'s office who oppose Gascon's policies are utterly false … unless by "rogue" you mean virtually *all* of us. —-  Robert Hansen, Culver City.

14. ***Just a friendly reminder that my store, Vavera Boutique, has some wonderful and unique gifts for the holidays, from luxury candles to cheeky mugs, to rare vintage finds, and offerings from local artists and jewelry designers. Vavera Boutique 318 Culver Blvd. Playa del Rey

15. ***Here in the valley of my mid-50s, I try not to get into a swivet over my occasionally faulty memory: Sometimes the mind has a mind of its own. —- Arnold P., Westchester.
Playa Vista People Edited By: Aurora DeRose
Playa Vista People Disclaimer: 1.) Playa Vista People accepts no liability for the content of this email, or for the consequences of any actions taken on the basis of the information provided. Playa Vista People is not associated with any commercial or political organization and is transmitted via the web for the sole benefit of its subscribers. 2.) Unfortunately, computer viruses can be transmitted via email. The recipient should check this mail and any attachments for the presence of viruses.