*PLAYA PEOPLE–MEET LEANNA:
Leanna Schroeder at the farmers market with San Marino Vegan.
*PLAYA –NEWS: PLAYA'S KAWHI LEONARD FLEW OFTEN WITH PILOT KILLED IN KOBE BRYANT CRASH
Los Angeles Clippers star Kawhi Leonard revealed Wednesday that he was often flown by the same man who was piloting Kobe Bryant's helicopter when it crashed in Calabasas over the weekend, killing all nine people aboard. Fifty-year-old Ara Zobayan was piloting the Sikorsky S-76 helicopter when it crashed on the morning of Jan. 26 in the Calabasas hills amid heavy fog. Speaking with reporters at the Clippers practice facility in Playa Vista, Leonard said he had flown with Zobayan frequently between his home in San Diego County and the L.A. metro area. "Flown with him a lot," Leonard said. "Great guy, super nice. He was one of their best pilots. That's a guy who you ask for to fly you from city to city."
*PLAYA—NEWS: LIGHTING AND SAFETY SIGNAGE ADDED AT DEL REY LAGOON IN PLAYA DEL REY
Thanks to the Bureau of Street Services and the Bureau of Street Lighting for installing a series of light poles, a new stop sign and "Children at Play" sign at the Del Rey lagoon playground in Playa del Rey. These small but critical enhancements make the playground area safer for children and families using the community resources in the evening.
*PLAYA—NEWS: PLAYA TO DOWNTOWN-FOR FREE
LADOT's Commuter Express 437 B
line helps riders get from
Westchester
and
Playa Vista
to
Downtown LA
during busy morning and afternoon commutes and it is a perfect transportation option to avoid traffic gridlock for those who live on the Westside and work downtown. Even better, from now until March,
LADOT
is offering free rides on this convenient bus line.Find out more about the Commuter Express 437 B service route
here
.
VALENTINES DAY AT CAFE DEL REY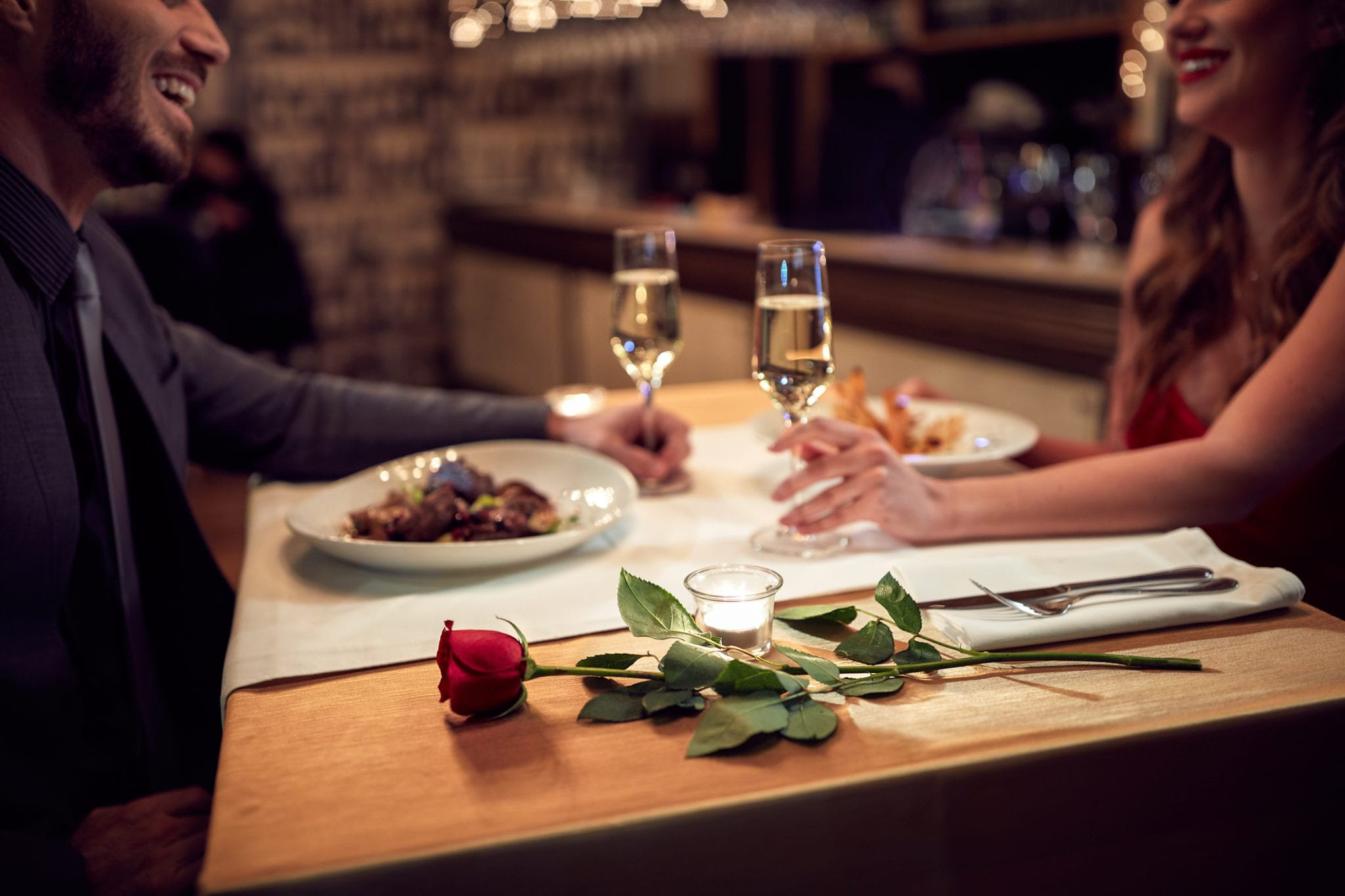 Valentines Day 
Friday 14th
5.30pm – 10.30pm
$110/person
Violinist playing from 6-9 pm
Spend an enchanting Valentine's day evening at the legendary, Cafe Del Rey.
The Valentine's menu is running all weekend. Friday is the Valentine menu only. Saturday and Sunday is a regular menu and a Valentine menu.
4451 Admiralty Way
Marina Del Rey, CA 90292
(310) 823-6395
*PLAYA – HISTORY: HISTORY OF MARINA DEL REY
PART 2
In 1949, the anchorage that became Marina del Rey's raison d'etre finally hit the fast track when the Army Corps of Engineers submitted an elaborate $23 million plan for a marina with the capability of mooring over 8,000 small-craft boats. In 1954, President Dwight D. Eisenhower signed Public Law 780, authorizing the Marina as a federal project. With the construction nearing completion, a vicious 1962-63 winter storm demonstrated that the main channel leading into the harbor was vulnerable to strong wave action. Baffles were quickly installed perpendicularly to the channel, and then later replaced with the bouldered jetty seen today.
Marina del Rey translates from the Spanish as "Harbor of the King," and if that seems a tad grandiose consider the following: One of the definitions of the king is "the best example of its kind." So, adding a dose of humility, the designation of Marina del Reysimply says "this is a pretty darn good harbor." And it certainly is.
Centuries removed, the area that is today's Marina was the mouth of the Los Angeles River. Eventually, the river shifted course, south to Long Beach and Los Alamitos Bay, leaving a 2-mile-wide body of water called Del Rey Lagoon. In 1839 the lagoon was, ironically, awarded as a "land" grant by the Mexican government to two pairs of brothers, Ygnacio and Augustin Machado and Felipe and Tomas Talamantes. By the time the federal project that would create Marina del Rey began, the lagoon carried the awkward name of The Playa del Rey Inlet and Harbor of Venice, California. Los Angeles County Supervisor Burton Chace, long a champion and developer of Los Angeles coastline, decided a new, more euphonious appellation was badly needed. By some accounts, and the history is fuzzy here, it was Chace who came up with the Marina del Rey moniker. Whether he did or did not, Burton Chace definitely was its leading advocate.
It took eight years of indefatigable lobbying before the man today credited as the Father of the Marina prevailed. The good news came in the form of a Western Union telegram to Chace from a Democratic California congressman who happened to be the son of President Franklin D. Roosevelt.
Dated January 25, 1962, the telegram read:
"Happy To Advise Senate Passed H.R. 157 Today To Change Name To Marina Del Rey. President's Signature Expected in Due Course. —James Roosevelt."
Marina del Rey was officially born when President John F. Kennedy signed H.R. 157 into law. With the final piece of the puzzle in place, the Marina was dedicated on April 10, 1965, and the surrounding community became identified as Marina del Rey. The area quickly flourished, initially gaining recognition as a singles destination, then maturing into a well-rounded community.
All history is living and our Marina offers many opportunities to create your own. If you love the water, Marina del Rey is the place to be. On-the-sea recreational opportunities abound, from the harbor and Santa Monica Bay cruises, sail and powerboat rentals and charters, kayaking and paddleboarding, and bay fishing trips in pursuit of halibut, yellowfin tuna, perch, barracuda, rockfish, cod, mackerel, and sea bass. There's surprisingly good whale watching and ever-present dolphins, harbor seals, and sea lions. Waves hit our beaches approximately 6,000 times a day, about every 14 seconds, which makes for fine beachcombing in a shell-rich environment. Find a sand dollar on the tide line and you're at peace with the world. Surf, boogie board, swim, and frolic in the sea, with the Santa Monica Mountains a green backdrop.
Often you'll be able to see Mt. Baldy, 50 miles inland and half the year capped with snow. Or bird watch, being sure not to miss the magnificent brown pelicans gliding with pre-historic grace before plummeting into the ocean in search of a meal. Visit our neighbor, Venice, and prepare for state-of-the-art ogling opportunities along its world-famous boardwalk area and "Muscle Beach." Climb on a two-wheeler and hit the bike path, a 22-mile adventure with Santa Monica to the north and Manhattan Beach to the south. Visit picturesque Burton Chace Park or tranquil Marina (a.k.a. Mother's) Beach, both home to many community festivals and free summer entertainment.
(For part 1 of this story, head over to last weeks newsletter at playavistapeople.com)
*PLAYA—INTERVIEW:
Eric Reininger
Destination Sales Executive | Marina del Rey Marriott
Q: Where were you born?—Modesto, CA, but consider myself to be a Southern California guy at heart.
Q: Where do you work, and where did you go for your job training? What drove you into the career field you are currently in?— Marina del Rey Marriott. Despite studying hospitality in college at San Diego State (go Aztecs!), I'd say my training came from being on the front lines.  The hospitality business is a "sink or swim" kind of industry, so mainly learning from your peers and being willing to adapt on the fly in the middle of a scheduled shift was the best training I could have asked for.  On the job learning and the people of the hospitality industry is what makes it successful.  This is why I love working for Marriott and in hospitality as a whole.
I fell into the hospitality industry by accident in college.  I went in undeclared but originally seeking to go into HR initially.  I then learned about hospitality industry and how it was in the "fun" business.  Allow me to explain.  We did all the standard business classes of course, but geared toward the hotel, events, and restaurant industry.  (i.e. reading a hotel P & L statement, constructing a business plan for proposing a hotel renovation, and curating a site itinerary from the lens of a destination management company).  But like I said before, what drives me to stay in the industry are the people and that every day is a different challenge, which I love.
Q: How did you end up in Marina Del Rey?—  By chance.  I currently reside in Orange County actually, but MDR has quickly become my home away from home.  I love the laid back vibe Marina del Rey offers.  Each day is a new exploration for me in finding a new favorite place to eat and for a family day trip.
Q: Where are your favorite places to go on weekends?— I am still relatively new to the area (week 4), but I'd have to say C&O or Killer Cafe are good spots to eat, although I just heard of a new speakeasy there which I have yet to check out. I also plan to go to Café del Rey soon as well.
Q: Do you visit Playa Vista often?—  Besides driving through it each day on the way to work, this is a spot I want to explore much more with my family.  There is a lot of growth in the tech and business segment in Playa geared toward my age group, so in addition to work, this area is the next "up and coming" spot to visit for business or for fun.
Q: Any local traffic shortcuts that you would choose to share?—  Oh gosh, I think I should be the one to be asking this question!  Avoid the 405 going north past the 110 at all costs?
Q: Are there any community events you go to in Play Vista?— I'm looking to get more active in the local chambers here.
Q: There are so many great people and business' in the Playa Vista community. Is there any of particular interest you would like to share?—  Honestly, all business, but if I had to pick, I'm intrigued by the tech, social media, and sports industries the most
Q: What does the perfect day in Playa Vista look like to you?—  Anything involving Blue Bottle coffee as a start is a success.