*PLAYA PEOPLE – MEET GABBY: NOW YOU KNOW…
Gabby has been living and working in Marina Del Rey since July 2018

Now You Know….
Loves fencing
Loves ballet
Loves opera
Hates fast cars
Puts salt on almost all food including eggs
Sleeps naked
Has scented candles in every room
Love old TV shows from the '60s
Hates Halloween

*PLAYA – NEWS: BRIGHTER SMILES AHEAD – SMILEBUS HEADS TO CULVER CITY
SmileDirectClub CEO, David Katzman
SmileDirectClub will bring the SmileBus to Culver City Tuesday, offering complimentary and convenient teeth cleaning. The oral care company offers a telehealth platform for teeth straightening and brings its SmileBus to different cities across California. You can make an appointment in Culver City through 6 p.m. Tuesday at Westfield Culver City, 6150 Slauson Ave. and get a 3D scan of your smile, along with a complimentary whitening.
If you sign up, within 72 hours of your visit, one of the affiliated dentists or orthodontists will evaluate your information and, if you are a good candidate for treatment using our platform, you will receive a customized, doctor-prescribed treatment plan just for you, according to the company. And if you approve, the company will ship your entire set of aligners right to your door. "SmileDirectClub's mission is to empower everyone through the transformation of a confident smile," the company said in a news release. "Take on tomorrow and every day after that with a smile that has you feeling like a boss."
Book your appointment Tuesday at the SmileBus in Culver City.

*PLAYA – NEWS: CULVER CITY POLICE CHIEF SHARES MESSAGE ON 'REFOCUSED POLICING'
Culver City Police Chief Manny Cid
– Culver City
Culver City Police Chief Manny Cid released a message Wednesday about the department's efforts on "refocused policing," emphasizing the department's move to address community concerns that low-level crimes disproportionately impact Black and Latino people.
In December 2020, 20 Latino people and nine Black people were arrested and taken into custody during traffic stops, according to department records. Three white people were arrested and taken into custody and two others, defined as Pacific Islander or Middle Eastern, were taken into custody following traffic stops in December.
The department is now changing its approach. Cid released the following message:
During the second half of 2020, the Culver City Police Department put in place four initiatives to help improve our service and overall effectiveness to the Culver City Community:
Reimagining Patrol Deployment and Policing Approach
Improving Data Collection, Reporting, and Transparency Measures
Increased Mental Health Resources
Partnerships to Advance Youth

*PLAYA – NEWS: MARINA DRIVE IN FEATURING UP


Watch movies by the sea and safely in your car at the new Marina Drive-In pop-up cinema featuring Disney/Pixar's Up (PG). Showtime is 6:30 p.m. Moviegoers are encouraged to buy take-out from local restaurants or bring their own food to enjoy.

Featured shows include a variety of old-school, classic and new films for moviegoers of all ages. Tickets are $20 per vehicle and must be pre-purchased online. The Marina Drive-In is located at Parking Lot #2 at 13477 Fiji Way (same parking lot as the Public Boat Launch).
Fri, Feb 19, 2021 at 6:30 PM
Address: 13477 Fiji Way, Marina del Rey, CA, 90292
More info: https://www.visitmarinadelrey.com/events/marina-drive-in-movies

*PLAYA – NEWS: HOW TO PREVENT CATALYTIC CONVERTER THEFTS IN MARINA DEL REY
Marina del Rey Sheriff's Station Capt. Joseph Stephen, and sheriff's
Catalytic converter thefts can take about 60 seconds — and that's it. Sheriff's deputies from the Marina del Rey Station are sharing tips on how to prevent these common thefts with some simple suggestions and recommendations.
Here's what you can do:
Park in a protected garage. If you don't have secure garage parking, then park somewhere that's easily viewed by others.
Park near well-lit areas.
Try to park near security cameras.
Install motion-sensor lights on your driveway or parking area.
Etch your car's VIN or license plate number on the converter to make it easier to identify potential suspects in the future.
Catalytic converters are an exhaust emission control device that reduces toxic gases and pollutants in exhaust gas. They contain valuable metals such as platinum, palladium and rhodium. People steal these devices and sell them. In the past, SUVs and trucks have been targeted in catalytic converter thefts, officials said.
Recently, Toyota Prius have been targeted because they are light and it can be easier to lift them with a car jack, deputies said. It can cost anywhere from $500 to $4,000 to replace a catalytic converter depending on the vehicle.
*PLAYA – NEWS: MAGNITE MAKES $1.2 BILLION AD TECH ACQUISITION

Magnite Inc. President and CEO Michael Barrett,
– Playa Vista
Magnite Inc., a Playa Vista-based advertising technology company, has announced plans to acquire video advertising platform SpotX from European media company RTL Group for $1.17 billion in cash and stock.  The acquisition, announced Feb. 5, consists of $560 million in cash and 14 million shares of Magnite stock, according to the companies.
 
Magnite operates a sell-side advertising platform, meaning that it helps websites, mobile apps and connected TV, or CTV, channels sell advertising space on their content. The company is a relatively new entity created last year in a merger between Playa Vista-based advertising technology company Rubicon Project Inc. and New York-based Telaria Inc.  According to Magnite, its latest purchase will create "the largest independent CTV and video advertising platform in the programmatic marketplace." Programmatic advertising is the automated buying and selling of advertising on digital platforms. It uses computer algorithms to price and auction advertising space based on factors such as viewership.
 
The SpotX purchase is part of a push by Magnite to strengthen its position in the CTV advertising market. That segment has been a bright spot in the advertising industry over the last year, remaining strong throughout Covid lockdowns as other advertising budgets have dwindled. "Sellers have been looking for a scaled independent alternative to the giant companies who dominate the CTV marketplace," Magnite President and Chief Executive Michael Barrett said in a statement.
 
"The combination of Magnite and SpotX will make this a reality by bringing together the best CTV technologies and teams at a critical time," Barrett said. "Ad-supported CTV is just beginning to draw budgets from linear TV and we will be well-positioned to participate in the strongest segment of industry growth for the foreseeable future." Mike Shehan, co-founder and chief executive of SpotX added, ""As CTV flourishes and the media industry continues to turn to programmatic, there is a huge opportunity for an independent scaled company to offer the single most comprehensive technology in the market." Magnite's stock closed up more than 26% to $54.95 on the day of the announcement.
*PLAYA PEOPLE – MEET MILKSHAKE
Milkshake has lived in Culver City since September 2018
*PLAYA – READER COMMENT: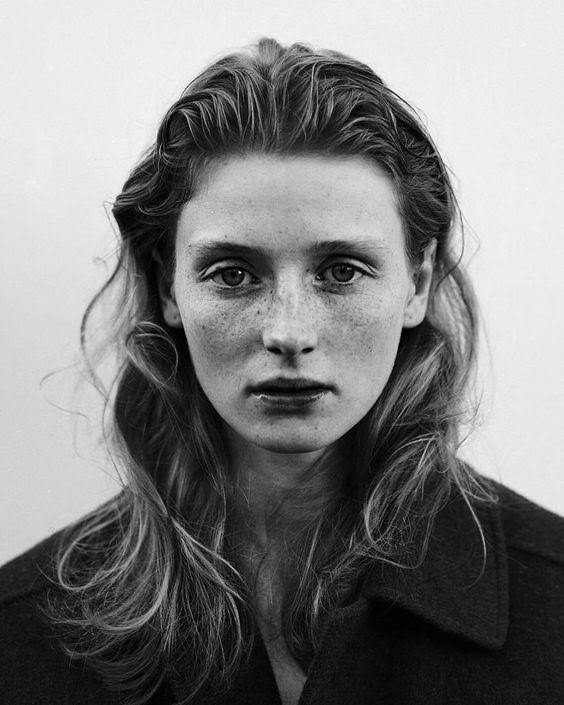 "I thoroughly enjoy your spirited Playa Vista People digital magazine each week. Cool people, cool area. Thank you." —– Oliva H., Culver City
*PLAYA – INTERVIEW: YES/NO WITH CARRIE


Carrie has been living in Westchester since August 2017.

YES OR NO INTERVIEW………..
Wants to be a stand-up comedian: NO
Has a crush on Sarah Silverman: YES
Working on a documentary on the history of bi-sexuality: YES
Loves pizza: NO
Loves hot dogs: NO
Takes 10 vitamins a day: YES
Sleeps only 5 hours a night: YES
Hates camping: NO
Loves tuna-fish: NO


*PLAYA – MONTHLY COLUMN:
DO YOU WANT TO WRITE A MONTHLY COLUMN?
Our popular weekly digital magazine, Playa Vista People (www.PlayaVistaPeople.com) is looking for regular monthly columnists for its publication.

We desire smart, intriguing, bold voices in our area to write a 200-word column once a month for Playa Vista People on any subject that interests you as long as it involves our area and community (Playa Vista, Marina del Rey, Culver City, Playa del Rey, Westchester).
Dining
Charity
Events
People
Business
Music
Sports & more
Your words will reach approximately 25,000 influential people in our community Please let us know if it's something you're interested in by contacting us @

PlayaVistaPeople@TimeWire.net
*PLAYA — VIDEO: 
A brief walking tour of a beautiful street in Playa Vista on Martin Luther King Day

WATCH HERE


*PLAYA PEOPLE – MEET KENNETH:


Kenneth has been living and working in Playa Vista since April, 2015

Now You Know …
Has been working in advertising since age 19.
Loves green beans.
Hates Mexican food.
Excellent ice skater.
Plays the guitar.
Loves sail boating.
Never been fishing.
Plays chess not checkers
Smokes a pipe occasionally.
*PLAYA–BULLETIN BOARD:

1.*** "The medical forms you have to fill out at Exer Urgent Care in Playa Vista are so stupid and bureaucratic. You fill out your name on the front and then you have to fill your name on the back even though you are an existing patient and signed the forms before. Who runs this place? The DMV?" – Olivia G., Playa Vista

2. ***"Have you considered See's Candies for Spring BUSINESS GIFTS? Purchases $500+ receive FREE shipping and up to 30% discount-the more you purchase, the more you save! We also offer a virtual, contact free FUNDRAISER option for these pandemic times! Easter candy ships 2/22/2021-3/19/2021.
Email for more information: sfreeman@sees.com.

3. ***Person looking into cars. I approached a person who was looking into cars around 7:15 pm on Ramsgate. Tall thin white male 5'10, black pants and trench coat with a red tee-shirt. I followed him for some time until he turned and headed toward 79th St. Careful if you decide to walk tonight. —– Bill Dominquez, Westchester.

4. ***Truck Stolen. My husband had his truck stolen from in front of our house last night. He had all of his work tools locked in the back. He is a contractor. We are located on Campion. This was a huge loss.  —– Margie Sofer, Westchester

5. ***Hockey is a sport. Fighting is a sport. Hockey is the only sport that allows you to take a break and play another sport in the middle of a game. —- Cal T., Playa Del Rey

6. ***Hello I have been to a few dog parks but my dog recently was attacked (he's okay) … I keep noticing aggressive dogs in the parks I have been to. I have a husky who plays a little rough but wouldn't hurt anything or anything. He loves the parks and is a way for him to burn energy off. —- Rachel Duffy, Westchester.

7. ***Be careful out there. I've been following the Spot Crime app. for years. It is only fairly recently that assaults were reported, and then these reports were rare. Take a look at today's report. Two of these "assaults" may have involved gunshot wounds. These were reported in the Citizen App. One was in the CVS parking lot in Venice, where a cyclist had numerous gunshot wounds to his leg. The other was in Santa Monica, near Lincoln and Ash, also someone who was shot. I post this only, with sadness and alarm, to make those who are unaware of what is going on in our neighborhoods realize how serious the situation is. —- Elizabeth Weinberger, Del Rey.

8. ***I don't know one person, not one, who still reads the L.A. Times. —— Gary A., Playa Vista.
| | |
| --- | --- |
| | 9. ***I have fond memories of my childhood home, but I would never trade Playa Vista city life to go back to the boondocks. |
— Ashley W., Playa Vista.

10. ***Your "Yes or No" interviews are weird but fun! —– Walt V., Culver City

11. ***Hello Neighbors. There is a young, non-neutered orange male cat that has been hanging out in our backyard space. He howls a lot and also harasses the neighbor's cat much. He entered my space one night, a few weeks ago … when I picked him up to put him out, he clawed me in the face. I still have a scar. Then tonight, he was lying on a backyard couch. When I prompted him to leave, he clawed me in five different areas on my right hand and arm. Cat scratches and bites are serious, and can easily become infected. I am a veterinarian. Whoever owns this cat needs to keep him inside immediately. If I see him around the house again, I will call animal control. —- Samala Van Hoomissen, Culver City


WANTED: Entry Level Photographer for new, popular Los Angeles Facebook page (https://www.facebook.com/BestofLosAngelesAward/?ref=bookmarks). Develop your craft while reaching an audience of 7,300 members throughout Southern California. Freelance, flexible hours schedule. Work at your convenience. No pay, but great knowledge and opportunity and promotion in Los Angeles. Send contact details including phone number to: Aurora411@TimeWire.net

Playa Vista People Disclaimer: 1.) Playa Vista People accepts no liability for the content of this email, or for the consequences of any actions taken on the basis of the information provided. Playa Vista People is not associated with any commercial or political organization and is transmitted via the web for the sole benefit of its subscribers. 2.) Unfortunately, computer viruses can be transmitted via email. The recipient should check this mail and any attachments for the presence of viruses.