*PLAYA PEOPLE–MEET LOCAL GIRL SCOUTS: 
Girl Scout cookie season is here! Charlotte and
Olivia
are part of the
Girl Scout
Troupe 70935.
*PLAYA – NEWS: FLY QUIETER PROGRAM
In an effort to promote quieter skies around
Los Angeles International Airport
,
Los Angeles World Airports
officials announced their
"Fly Quieter"
program this month. Fly Quieter is an initiative aimed at promoting awareness and offering incentives to encourage commercial airlines to comply with
LAWA
's policies and procedures to reduce aircraft noise for surrounding communities. The Fly Quieter program will evaluate airlines annually based on scoring from a variety of criteria, including compliance with LAX noise abatement procedures, the use of quieter aircraft and new technology, as well as engagement with local community groups and other stakeholders. The program is part of Los Angeles World's Airports ongoing commitment to address community concerns about aircraft noise that may affect neighborhoods surrounding the airport.
*PLAYA – NEWS:
Los Angeles police have arrested a
Santa Monica
man who investigators believe was driving under the influence when he struck and killed a pedestrian in
Playa del Rey
early morning  Thursday, Feb. 13 and sped away from the scene. At around 1:15 a.m. Thursday, a 48-year-old woman who has been identified as
Patricia A. O'Donnell
was struck by a car while she was standing in the street on Pershing Drive between Manchester and Campdell Street, near
Tandoor-A-India
and
Hacienda Playa
. According to police, surveillance camera footage shows O'Donnell exiting the nearby laundromat with a friend, retrieving a skateboard and headlamp from her parked SUV, and then skating around the parking lot before moving out into the street. The driver who struck O'Donnell did not stop after colliding with her and continued north toward Culver Boulevard. Police identified the vehicle as an Audi A5 and later arrested Patrick Finkelstein in nearby Santa Monica. Finkelstein is being held on $100,000 bail for suspicion of vehicular manslaughter while driving under the influence. O'Donnell was pronounced dead at the scene by and later identified by the Los Angeles County Coroner's office. Part of Pershing Drive was blocked off by investigators for several hours but opened before the morning rush-hour commute. Since Finkelstein fled the scene and did not attend to or aid the victim, the incident became a felony hit-and-run. The crime is punishable by up to three years in prison and a $10,000 fine.
LAPD Capt. Brian Wendling
told
CBSLA
  that hit-and-run crashes have become unfortunately common in Los Angeles. "Stop. Identify yourself. If you get involved in a traffic collision, don't make it a felony crime," Wendling said. "Just stop, come forward and be part of the solution, not part of the problem."
*PLAYA – READER POLL:81% OF PLAYA VISTA READERS FIND PLAYA RUNWAY STARBUCKS "TOO MESSY"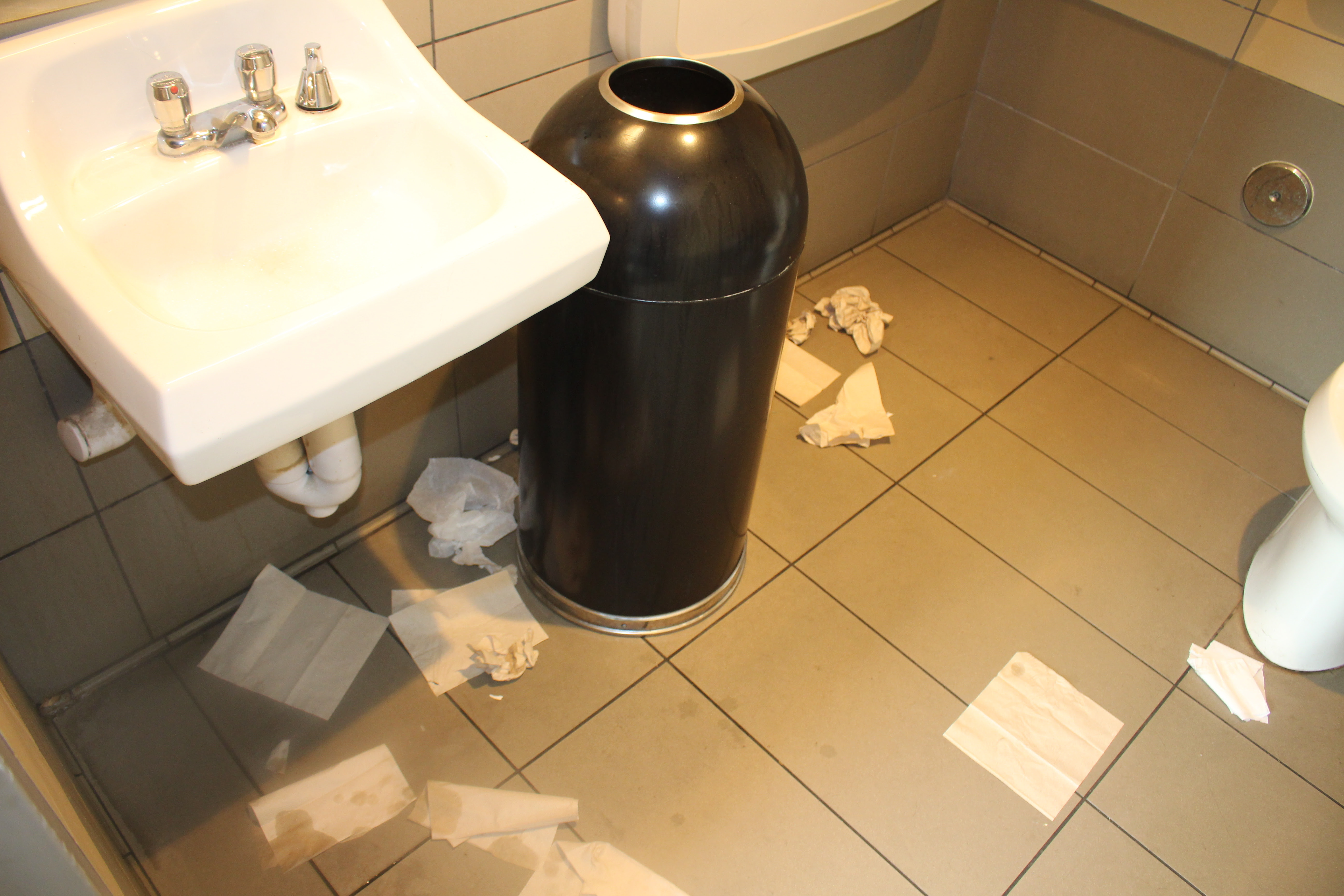 Several
Playa Vista People
readers responded to a reader question "has
Starbucks
in
Playa Vista
gotten messier"? The question featured several photos taken by customers during the day, including photos of the bathroom. 81% of the readers felt that the store had become "too messy" to feel comfortable. "If I were the manager of that Starbuck, I would be quite embarrassed," said Dr. Roland W. of
Playa Vista
. "It seems to me that the young people that work there simply don't see cleaning the store as part of their job responsibility." said Dr. Roland.
*PLAYA PEOPLE-MEET TORI:  
Tori
has been with 
Dolce Nero Black Dough Pizza
for 4 months. All mobile, based out of Hollywood. Farmer's market each week and they do catering services. Pizza made with activated organic charcoal.
info@dolceneropizza.com
https://www.dolceneropizzeria.com/
*PLAYA – VIDEO: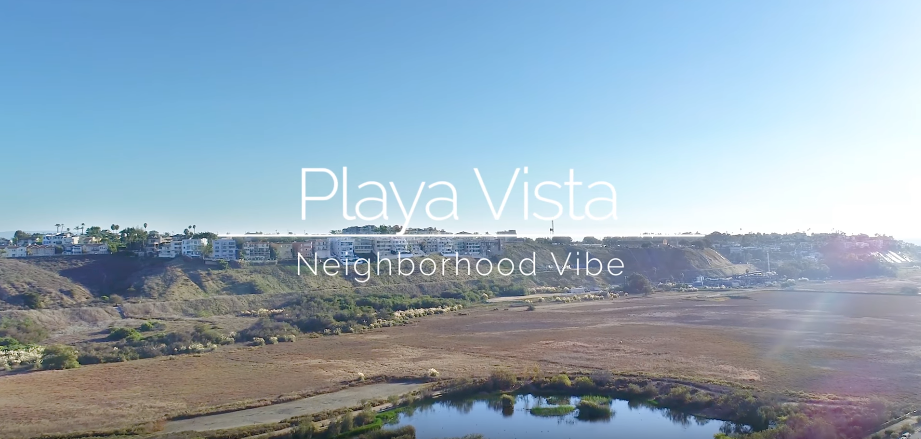 Enjoy this mashup
video
of beautiful sceneries by
Silicon Beach Homes.
*PLAYA – INTERVIEW:
Teri Jo Wheeler | Home & Life Organizer
www.HomeSOULutions.net

Q: Where were you born?—
I was born at Centinela Hospital, Inglewood, CA.
Q: Where do you work, and where did you go for your job training? What drove you into the career field you are currently in?
—I am an organizer for
Home SOULutions
Organizing (my business). I help people declutter and let go of non-essentials, and find pleasing and practical places for the things they treasure. I also love helping design better systems and flow in environments – time management, self-care routines, paper & digital files, etc. As part of the prep and passion for this work, I was a kindergarten teacher for 10 years, and a school counselor. I found children learned better and thrived in orderly and aesthetically pleasing environments. Their nervous systems relaxed when everything had a proper place and things were put away. I feel adults are the same way and we get much more accomplished and creative juices flow when there is order and routine. It is highly personal and intimate, being in people's homes working with their stuff (retail therapy is a term I abhor because we have been falsely led to believe purchases and stuff make us happy – and the opposite is often true). My background as a teacher and counselor, as well as having a Master's in Spiritual Psychology really helps me work so closely with clients, especially in sensitive situations like divorce, death, empty nesting, changing jobs and downsizing.
Q: What called you into this work?—
How good doing my own personal decluttering and downsizing felt and how much it freed up my creative energy! Also, I adore supporting people in getting free – emotionally, mentally, physically and spiritually. This is a very tangible way to see the shifts! Every client and home is different which is another thing I love about this work!
Q: How did you end up in Playa Vista?
—I was born and raised in Westchester. I moved away for 12 years – to teach in Puerto Vallarta, MX and I started a youth non-profit in Seattle. I returned to Westchester in June of 2016 because it felt like the right time to come 'home.'
Q: Where are your favorite places to go on weekends?—  
I usually am in class (Masters program) or volunteering on the weekends.
Q: Any local traffic shortcuts that you would choose to share?—
I just follow google maps around 😉 When walking… I try to take different routes to see different things.
Q: Are there any community events you go to in Playa Vista?—
I recently joined the LAX Coastal Chamber and go to 3-5 of their events each month. It's a thriving chamber and this is my first time being part of one. It feels good to be getting more familiar with local business owners.
Q: There are so many great people and businesses in the Playa Vista community. Is there any in particular interest you would like to share?
—This will sound super boring, but I enjoy walking to Trader Joe's (Manchester and Sepulveda) 4-5 times a week. I love the vibe and the employees there! My family sometimes goes to Hacienda del Rey for dinner. I am delighted to have recently discovered Cafe Solar and The Manchester. These are my two new favorite restaurants now! Also, I recently popped into Manchester Medical Group Urgent Care – they were awesome! And the Westchester YMCA has some great yoga and pilate classes. I enjoy the movie theater in Playa Vista and the library there too!
Q: What does the perfect day in Playa Vista look like to you?
—Going for a long walk… to a non-Starbucks coffee shop to meet a friend to work on creative projects. Getting lots of amazing work done. Dinner at The Manchester and an inspiring movie at the theater.
Q: What is a question you wish we would ask you?
What makes you really come Alive? Answer: Participating in and/or witnessing acts of Compassion and Kindness; Any kind of healing transformational work; People standing up for good causes and creating ripple tangible effects; restorative justice; acts of courage and vulnerability.
www.HomeSOULutions.net
(310) 907-6846
*PLAYA – NEIGHBORHOODS: A BRIEF HISTORY OF CULVER CITY
Photography by: Stephanie Tabor
Spanish Explorers claimed California in the 1500s but it wasn't until 1769 that
King Carlos III
of
Spain
mandated colonization. Father
Junipero Serra
then began to establish missions, which functioned as the center of activities from
San Diego
upward, between 1769 and 1823. The Native Americans in this area traversed this valley in search of food. Because of their proximity to the San Gabriel Mission, (est.1771), they were called The Gabrielinos. In 1781, a nearby settlement began as
"El Pueblo de Nuestra Senora la Reina de Los Angeles"
. Early families that settled in La Ballona Valley came on different expeditions. Francisco Salvador Lugo, for example, came on Rivera's 1774 trip from Sinaloa, Mexico, and was one of the soldiers present at the founding of the pueblo of
Los Angeles
in 1781. He and his descendants served in different places before they arrived in this valley. Another soldado,
José Manuel Machado
and his wife, Maria, traveled from Sinaloa, Mexico on the Rivera expedition of 1781. Machado continued to serve as a soldier in different locations until he retired to the pueblo of Los Angeles in 1797. Jose Machado's death in 1810 forced the sons to provide for the family's future. Agustín and his brother Ygnacio Machado, after unsuccessful attempts to acquire land near the pueblo, decided to settle in this valley and raise cattle on
Rancho La Ballona
which they established in 1819 with two partners, Felipe Talamantes and his son Tomás. Land grants became confused under Spanish and Mexican rule, and eventually California won independence, becoming our 31st state in 1850.
Culver City
was formed from portions of the 14,000 acre Rancho La Ballona (Machado/Talamantes property) and Rincón de Los Bueyes (Higuera/Lopez property). It was
Harry H. Culver
, from Milford, Nebraska, who dreamed of a balanced city. He started plans for the city that carries his name in 1913, and it became an incorporated entity in 1917. He established the city in a temperate zone, along a transportation route, alongside railroad tracks, halfway between the growing pueblo of Los Angeles and
Abbot Kinney's
resort of
Venice
. Culver City began to do the business of developing itself, as a 1.2 square mile area, centered about our little Main Street. In the early days of the city, the trustees concentrated on the actions necessary to form the city. City tracts and streets were named and paved, a numbering system was adopted, and employees hired to take care of the business of the city. The Fire and Police Departments were established. The economic balance had begun, with the studios forming the early economic base. Industry came in the form of
Western Stove
in 1922, then the
Helms Bakeries
in 1930, and then the Hayden Industrial Tract was established in the 1940s. Prohibition spawned a plethora of night spots and bootlegging in the 1920s and 1930s, with
World War II
stalling growth in the 1940s. Car Dealerships replaced the night spots on Washington Boulevard in the 1950s. Over the years, more than forty annexations increased city size to about five square miles. Culver City transitioned from a general law city to a charter city in 1947. In addition to city government, schools became a part of the community, and by 1949, Culver City had its own Unified School District, meaning that education was available through secondary school. The five-member Board of Education governs Culver City's public schools just as the five-member elected City Council governs the city. Today the city has quadrupled in size with a community of nearly 40,000 residents.
*PLAYA PEOPLE—MEET JULIAN:
Julian
enjoying his first year as a team member at
Coffee Bean
in
Playa Vista.
*PLAYA–CALENDAR:
Check out just some of the exciting events happening in the Playa area this month.
Community Habitat Restoration

Saturday, February 22, 9:30 AM – 12:00 PM
Ballona Wetlands Ecological Reserve
303 Culver Blvd, Playa del Rey, CA 90293

Family Arts & Crafts — Self Portraits Inspired by Basquait

Thursday, February 27, 4:00 – 5:00 PM
Westchester Loyola Village Branch Library 7114 W Manchester Ave, Los Angeles, CA 90045
*PLAYA VISTA PEOPLE–Only Originals Allowed!:
*PLAYA–BULLETIN BOARD:
1.*** Parking problems —  With all of the wailing, lamentation, teeth-gnashing, and hysteria about construction and parking how about a campaign to encourage people to only take up one space when they park. I live on Coolidge Avenue and it is shocking how many people consistently take up two spaces when they park on the street. It doesn't take a whole lot of effort to be courteous when you park your car, and it would do a lot to alleviate the shortage of parking. —— Scott Littell 2. ***Mr. LMU professor was none too subtle a blend of born-again Christian, mini-arsonist, and my computer studies master. An engaging weirdo who strangely made me a better student —— Sue Kim, LMU student. 3. *** Sad though it is, so many of the young people working in the restaurants in the area seem to be literally a lineal descendant of robots with facials expressions of bored, tired factory workers after a long evening of little sleep and too much merriment. —– Ginger A., Culver City. 4. ***Did you know that Playa Vista has a weekly Wednesday night run club? Walkers, joggers, and runners are all welcome. Meet every Wednesday at The Pointe park at 6:30 pm. Do a 3-miler around the community followed by free food and refreshments from Whole Foods Market (every 1st/3rd Wednesday) or GULP Restaurant (every 2nd/4th Wednesday). — Run Club Wednesdays,  The Pointe Park — 6:30pm 5. ***Do you have a message for your neighbors in 
Playa Vista
? Post on the 
Playa Vista People
 Bulletin Board for FREE. Send your 50-word message to us at:  
Aurora411@TimeWire.net
HELP WANTED:
Prominent P.R./Branding Firm Seeks Part-Time (Flexible Hours) Entry Level Assistant/Coordinator: Looking for an extremely reliable entry-level employee as an Assistant/Coordinator. This position is perfect for team players. Recent college graduates are encouraged to apply. Approximately 10-15 hours of work a week, mostly from home, but must be available for one weekly meeting in Playa Vista. Qualifications: 6-month commitment —Must get along well with others —High proofreading & communication skills —Must have reliable transportation —Must live close to Playa Vista (45-minute maximum travel) —Must be smart, resourceful, tech-savvy, organized, and hungry to learn. A great opportunity to learn and grow within the world of media.
www.MichaelLevineMedia.com
Job Type: Part-time Contact:
Aurora411@timewire.net
Playa Vista People Edited By: Aurora DeRose  
Playa Vista People Disclaimer:
 1.) Playa Vista People accepts no liability for the content of this email, or for the consequences of any actions taken on the basis of the information provided. Playa Vista People is not associated with any commercial or political organization and is transmitted via the web for the sole benefit of its subscribers. 2.) Unfortunately, computer viruses can be transmitted via email. The recipient should check this mail and any attachments for the presence of viruses.