*PLAYA PEOPLE – MEET LACEY:
Lacey has been living and working in Culver City since April 2019
*PLAYA – NEWS: SCIENTIST HOSTED CULVER CITY EVENT AS 'IMMUNITY BUBBLE' BUT IT BECAME A VIRUS SUPER SPREADER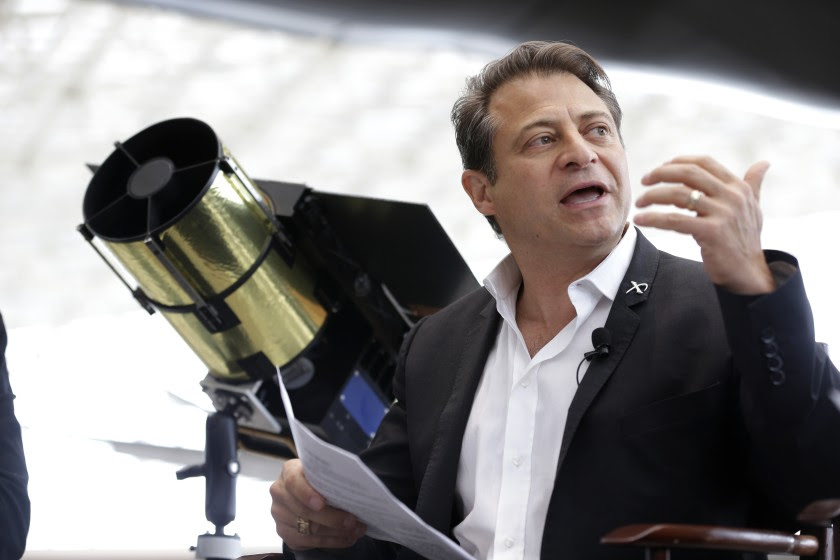 Peter Diamandis,
-Culver City
As Southern California last month reeled from a COVID-19 surge that overwhelmed hospitals, bottlenecked ambulance systems and killed thousands, a physician hosted a conference in Culver City. Peter Diamandis, who is also an engineer, executive and scientist, believed he could create an "immunity bubble" and safely host a scaled-down version of his pricey annual tech conference. Instead, the conference became a superspreader event that infected 24 people, including Diamandis, with the novel coronavirus. "I thought creating a COVID 'immunity bubble' for a small group in a TV studio setting was possible," Diamandis, 59, wrote in a blog post last week. "I was wrong."
*PLAYA – NEWS: MAN PARALYZED IN 2020 KNIFE ATTACK SUES CULVER CITY HOTEL

California-based – Gomez Trial Attorneys, today announced the filing of a major lawsuit against Hilton Worldwide Holdings, Inc. and its Culver-City based Double Tree by Hilton Hotel. The lawsuit arises out of a September 19, 2020 knife attack in the hotel's lobby area. On that date, a non-hotel guest wearing a hoodie entered the hotel's lobby and began threatening and confronting guests. Hotel employees hid rather than effectively summon security or the police. Some time later, the assailant confronted and then violently stabbed 24-year-old John Doe, rendering him quadriplegic. The assailant then escaped and remains at large.

"Hilton failed miserably to keep its guests and others safe that night," states lead attorney John Gomez. "September 19 wasn't the first time that criminals visited that hotel and Hilton knew full well that an effective and consistent security presence was absolutely necessary to protect guests and the public." The complaint, filed in Los Angeles Superior Court, alleges that Hilton and others were negligent in failing to provide security which would have prevented the attack and John Doe's terrible injuries.
*PLAYA – NEWS: COUPLE DINING AT CULVER CITY SUSHI RESTAURANT ROBBED AT GUNPOINT IN LATEST SUCH INCIDENT IN AREA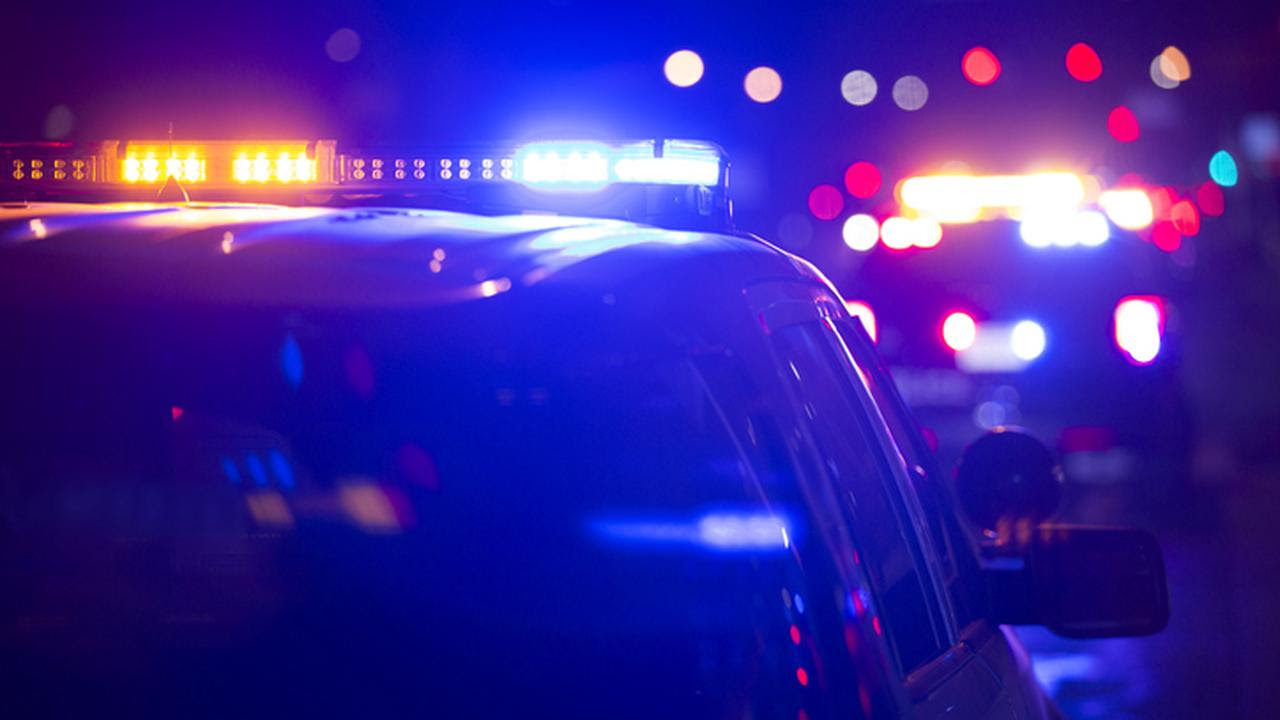 A Valentine's Day dinner took a turn for the worse when a couple dining at a Culver City sushi restaurant were robbed at gunpoint, the four such incident to occur in the area the past month. According to the Culver City Police Department (CCPD), on February 14, around 8:38 p.m., dispatchers received a call for service of an armed robbery that had just occurred at California Roll and Sushi, 6251 Bristol Parkway in the Fox Hills area. Police say the victim reported that he was sitting outside of the business with his wife when he was approached by two suspects. One of the suspects pointed a black handgun at both victims and demanded their property. "In fear for their life, one of the victims handed Suspect 1 his personal property. Suspect 1 and Suspect 2 then ran away and entered a waiting SUV that was being driven by Suspect 3," CCPD said.

According to police, the vehicle–a light colored SUV–then fled northbound through the parking lot and then westbound on Green Valley Circle and out of sight. CCPD says all three suspects were Black men. Suspects 1 and 2 are described as around 20-years-old, thin build. There is no further description of suspect 3, the driver. This is the fourth armed or violent robbery to take place in the Fox Hills area the past month. On February 7 a woman was violently robbed while walking on Green Valley Circle. In January a man was robbed at gunpoint at a bus stop on Green Valley Circle and also in January a woman was the victim of an armed car-jacking on Bristol Parkway.
*PLAYA – NEWS: PLAYA VISTA LOCAL A CANDIDATE FOR PRESIDENTIAL SCHOLARS PROGRAM
A Playa Vista student is in the running for the distinguished 2021 U.S. Presidential Scholars Program. Tyler Weigand of Harvard-Westlake School is a candidate for the program. The program was established by an executive order from former President Lyndon B. Johnson in 1964, according to a news release from the U.S. Presidential Scholars Office. It recognizes accomplished high school seniors for their efforts. Students are variously honored for their accomplishments in the arts, career and technical fields, and more broadly, academic achievement. Panelists will review applications from the 4,500 candidates in early April and select 600 semifinalists. Finalists will be named in May. Up to 161 students are named as U.S. Presidential Scholars each year. More than 7,500 U.S. Presidential Scholars have been recognized since the program's inception.
*PLAYA – NEWS: MARINA DEL REY SHERIFF'S STATION DEPUTIES TRAINING FOR BODYCAMS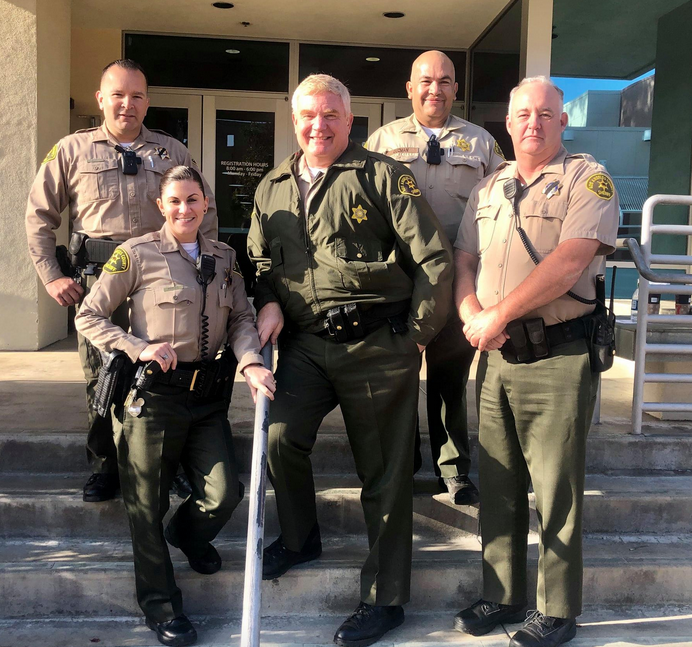 – Marina del Rey Sheriff Department
Sheriff's deputies at the Marina del Rey station are training to wear body cameras, Sheriff Alex Villanueva said Tuesday during a live stream community meeting. The move comes as deputies at different stations across Los Angeles County begin wearing body cameras in the field. Deputies from the Century, Lancaster, Lakewood, Industry and West Hollywood stations were among the first to train and wear the technology back in October, NBC reports. Deputies who tamper with the body cameras could face serious consequences, Villanueva said.
"The consequences are pretty severe because they're obstructing, falsifying or destroying otherwise what would be an official document and a record of their job," Villanueva said. "There's very specific rules they have to follow. Of course, it's a new technology so there's a grace period of 90 days where they're working into the system. We're doing audits to make sure that they're deploying and using the cameras the way it is intended." Deputies will record traffic stops and interactions with the public, he said. At the audit, they will measure how successful the body camera deployment has been.
"For failure to do that, there's a one-minute buffer window where they can activate the camera, even if they miss it right when it's going to happen it has one minute of data on it — not audio but video data — on it that can be recalled and successfully saved. So, we're expecting people to use the system the way it's intended." The department is teaching also supervisors, desk personnel to remind deputies to turn their body cameras on, he said.
"We'll hold them accountable based on the evidence we have when we do an investigation," Villanueva said. "We're at the beginning stage of this process and I think people are embracing the technology pretty well and it's becoming more universally excepted now, and it's more to the benefit of deputies doing their work when their credibility is called into question to have the documentation." Sheriff's deputies in Marina del Rey are responsible for about 75 miles of coastline in the marina, harbor and Santa Monica Bay, Sheriff's Capt. Chris Johnson of the Marina del Rey Station said.
*PLAYA PEOPLE – MEET ARTHUR
Arthur has been living and working in Playa Del Rey since February 2016.
*PLAYA – EATS: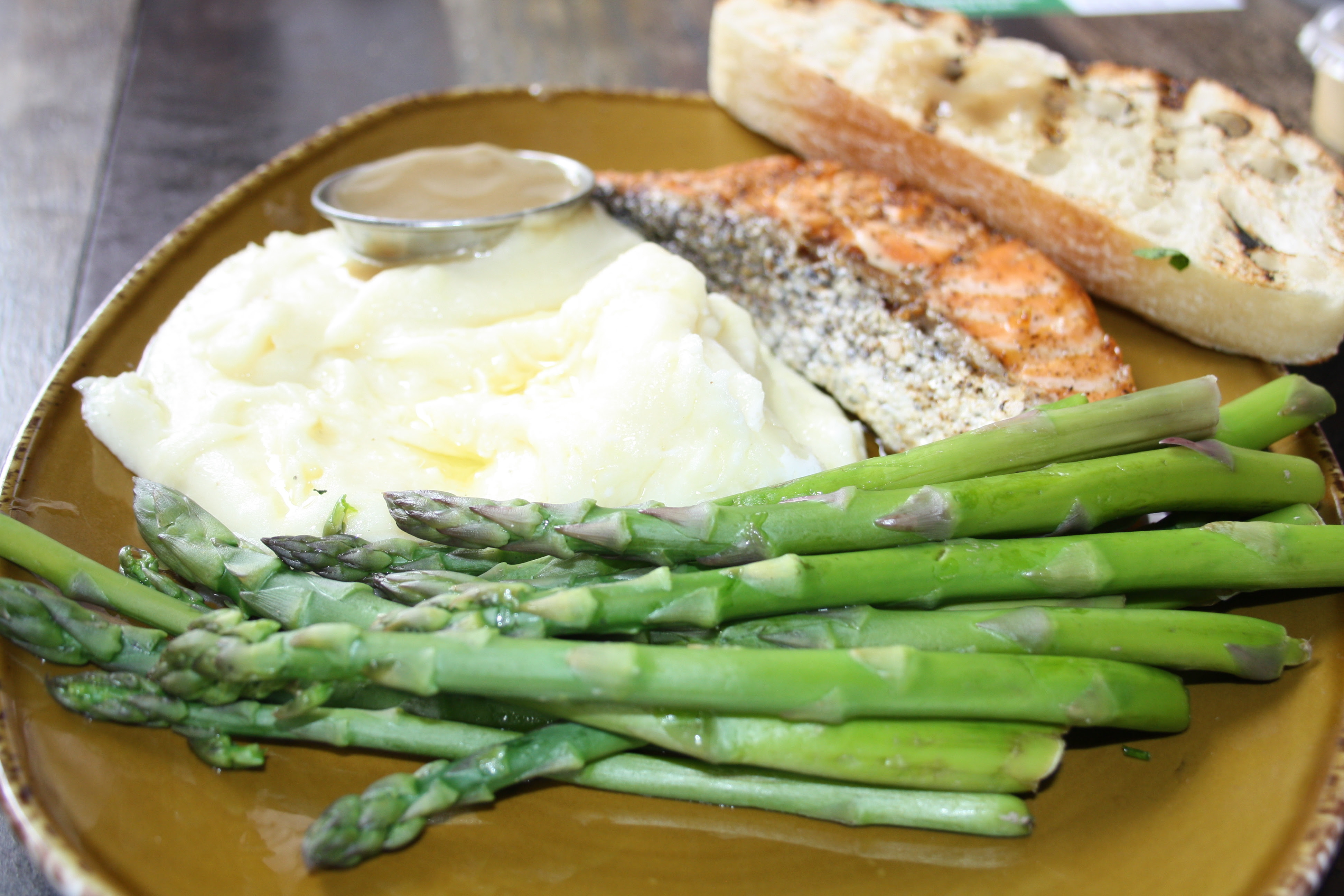 The Salmon and asparagus plate at Urban's Plates.
 *PLAYA – PEOPLE: MEET TONI
YES AND NO INTERVIEW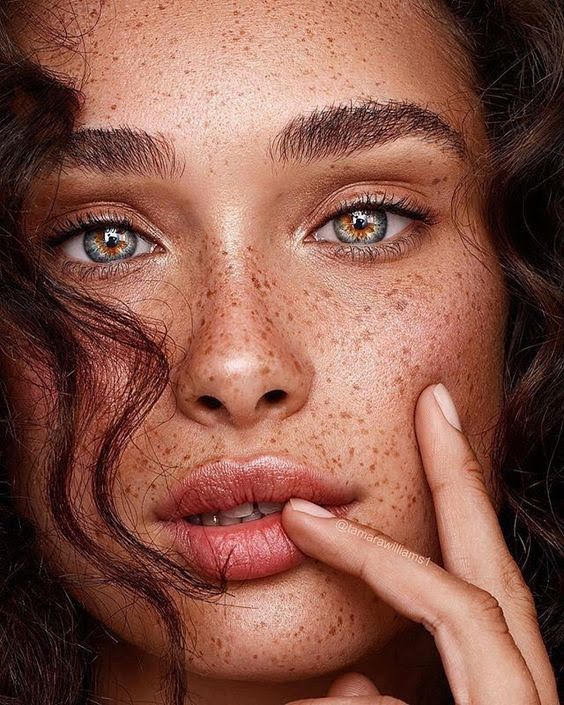 Toni has been living in Playa Vista since June 2018
Prefers dating older men: YES
Allergic to Strawberries: YES
Gets a flu shot every year: YES
Loves Classical music: YES
Plays the flute: YES
Is Vegan: NO
Is Bi-Sexual: NO
Eats at McDonald's: YES
Thinks the tuna at Subway is fake: YES
*PLAYA — HISTORY:


– Culver CityMGM Studios Backlot, 1951


*PLAYA PEOPLE – MEET MARGIE

Margie Arbizo, founder of Martina's Hot Sauce– Playa Vista

It is a fermented hot sauce and is really good for you. Margie did it to make something with not a lot of preservatives or added sugar. 
Visit: https://www.martinashotsauce.com/
*PLAYA – SEE IT: MOVING FORWARD – CULVER CITY ACCEPTS MOBILITY LANE PROJECT
Culver City's transportation department will begin the implementation of a bike and bus mobility lane project that will connect the Culver City metro station and Arts District to Downtown Culver City. The plan comes in response to a call from council in May to develop a "bold plan to implement bus and bike mobility lanes now," and was formulated with support from urban planning firms Sam Schwartz and StreetPlans alongside significant input from community members. The decision was made following an hour long presentation on the project at the Feb. 1 Culver City council meeting,.
This undertaking will only affect the structure of the streets, and will have no effect on the sidewalks. The space on streets will be redistributed to accommodate for a bus lane and a separate bike lane to encourage mobility in the city while attempting to alleviate traffic congestion. This project required a great deal of input from the community, so outreach was done in several stages. Following the launching of their website landing page — moveculvercity.com — on Oct. 22, the project was discussed at meetings of three different commissions before the full website was launched on Oct 30.
The city used both digital and traditional advertising, documenting over 40,000 hits from Nov. to Jan. Almost 25,000 of those views came from social media, including 11,805 from Facebook and 10,837 from Twitter. The project has been through four different designs, and 11 project guidelines were created with community input and adhered to throughout the process. These guidelines were presented to council at the Feb.1 meeting, and are the following:
Downtown to E Line project boundary
Utilize quick-build approach
Stay within physical boundaries of the Right-of-Way
Maintain existing auto access and one general purpose lane
Stick to particular Design Typologies
Bus Stop improvements
Utilize Tactical Materials
Implement Public Art components
Continuity of Bus Lanes in the Corridor
Continuity of Bike Facilities
Implement new circular bus service
While many of these principles are self-explanatory, several of them did require additional explanation from project manager Diana Chen. First, the idea of a quick build approach and use of 'tactical materials' are very similar, each pointing to the use of effective short term, low cost material to implement these changes.
This includes the use of painted lanes, temporary signs, planters, curb stops, traffic tape, and other materials that are temporary and easy to implement, yet clear and effective. For guideline eight, paint will be a main feature in the public art components for this project.


*PLAYA  – PEOPLE: MEET ABBY

Abby has been living in Playa Vista since February 2018


*PLAYA – VIDEO: SPF ARCHITECT MAKES A SPLASH WITH CORRUGATED METAL AT PLAYA VISTA'S WE3 TECH CAMPUS



Designed by Zoltan E. Pali, FAIA, and his Los Angeles-based firm SPF:a, WE3 is a six-story creative workspace in the commercially robust area of Playa Vista, California, colloquially referred to as "Silicon Beach." It is the third and final building in a pre-existing commercial campus, Water's Edge, that boasts 160,000 square feet horizontally expressed along the western edge of the site. The building was designed for a range of tech clients and companies joining the creative complex across a 6.5-acre plot.

WATCH HERE


*PLAYA PEOPLE – MEET CANDACE: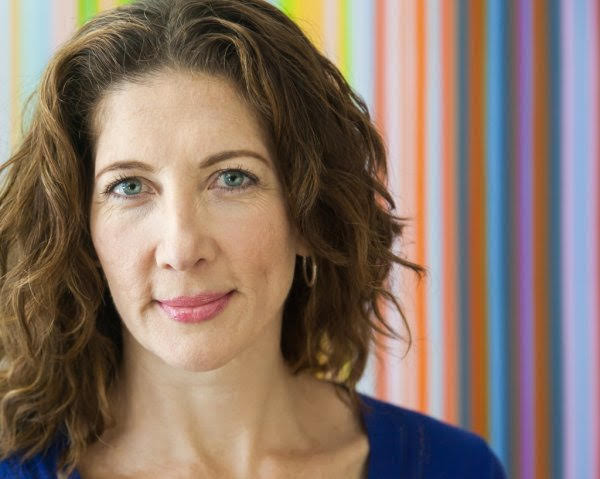 Candance has been living and working in Culver City since August 2017.  

*PLAYA – BULLETIN BOARD:

  1. ***"I can comfortably refer, after years of searching, LA's best physical therapist: Shannon Collins in Santa Monica  https://www.yelp.com/biz/peak-performance-santa-monica." – Harvey D., Marina Del Rey.   2. ***"Is Santa Monica becoming  the new San Francisco? Every day I read about more and more crime and decay in the once great city. I remember when it was a great place." – Lydia G., Marina Del Rey.   3. ***Stolen Truck. My son's truck 2000 GMC 2500 was stolen yesterday 02/14/2011 from in front of the house. —– Melissa Martinez, Playa Vista.
 
4. ***Get all sides of the story with vital, fearlessly independent coverage from the LBN Examiner. From breaking news to trusted analysis, let our world-leading unbiased news and information help you understand the impact of today's most important stories. Sign up for free (if you've got the guts): www.LBNExaminer.com .
 
5. ***Big dark gray cat runs over by cars on Jefferson and Nesmer. Tonight around 6:20 pm I witnessed a cat run over by a car. At first, I thought it was some piece of clothing left on the road but when I saw a car running over it I realized it was a cat that jumped off the ground. It was so hard for me to see that the car didn't even stop to take a look at the poor agonizing cat:( —– Gisella Alietti, Culver City.
 
6. ***The P.R. Revolution is underway. Witness here: www.PRPrime.net

7. ***A driver in a stolen white SUV led authorities on a high-speed pursuit that ended in Del Rey.  The vehicle exited at a cul-de-sac and was running through a grassy area just north of the Marina (90) Freeway. The suspect was taken into custody. Of course, given the sick justice system, we are currently operating with the scumbag will be out in a matter of hours to do the same thing over and over and over and over and over and over and over again. ——- Clarence T., Playa Vista.

8. ***A man is known by the company he keeps. A company is known by the men it keeps. —- Lois B., Marina Del Rey.
 
9. ***Only a sadistic, depraved person could perpetrate a crime like the one politicians have done to our once-great city of L.A. —- Taylor Bowles, Marina Del Rey
  10. ***Vaccine. Just to let you know went to the Forum for a second shot in at 9 out by 10:05 including 15 min waiting time. —– Carolyn Clites, Playa Vista.

11. ***The catalytic converter was stolen. I live in the 11900 block of Wagner St, and last night my catalytic converter was stolen. I didn't hear anything and my dog who is very sensitive to intruders (people walking by on the sidewalk) didn't bark. I was surprised that it was done so quietly. Just info out there for others to take warning! It's a $4,600 fix which I'm not going to do! —– Clare Sassoon, Culver City.

12. ***Councilman Mike Bonin has let down his voters, area residents, businesses, and the homeless down! —– Rob Franz, Westchester

13. ***Vice President Kamala Harris returned to her Brentwood home for her first extended visit in about a year — and her first as vice president — taking a three-day personal weekend to handle chores, including packing belongings. I wonder if she will get a chance to see what a disgrace her Brentwood community has become with Homeless tents everything. —– Jose V., Culver City.
 
 14. ******Best Electrician in Area: Mike Packham, winner, 2020 "Best Electrician" – Best of Los Angeles Award. Bonded and insured. Call 310-430-4174.

15. ***"The overpriced pastries at Starbucks taste like cardboard and I am being kind." – Molly S., Playa Vista.


WANTED: Entry Level Photographer for new, popular Los Angeles Facebook page (https://www.facebook.com/BestofLosAngelesAward/?ref=bookmarks). Develop your craft while reaching an audience of 7,300 members throughout Southern California. Freelance, flexible hours schedule. Work at your convenience. No pay, but great knowledge and opportunity and promotion in Los Angeles. Send contact details including phone number to: Aurora411@TimeWire.net

Playa Vista People Disclaimer: 1.) Playa Vista People accepts no liability for the content of this email, or for the consequences of any actions taken on the basis of the information provided. Playa Vista People is not associated with any commercial or political organization and is transmitted via the web for the sole benefit of its subscribers. 2.) Unfortunately, computer viruses can be transmitted via email. The recipient should check this mail and any attachments for the presence of viruses.