*PLAYA PEOPLE – MEET SHARON:
Sharon, owner of a fantastic pot pie company, at the Playa Vista Farmer's Market.
*PLAYA – NEWS: JERRY'S CLOSES IN MARINA DEL REY


Jerry's — the destination for Matzo ball soup and Jewish deli sandwiches — closed its Marina del Rey location, EaterLA reports. It had recently reopened during the pandemic.
Current owners closed the deli at 13181 Mindanao Way and plan to find a new location that can help sustain the business during the ongoing coronavirus crisis. Jerry's Deli has been part of the Westside community for more than 40 years. Other restaurants across the city have closed in the pandemic, including the Sherman Oaks location. It closed in October.

The owner shared this statement about the closure:
"This is only goodbye for now, as we shutter the doors to Jerry's Patio Cafe & Bar. We endeavor to regroup and return to serve all of you, our loyal customers, again. Meanwhile, from all of us at Jerry's and our affiliates, we thank you for your support over the past 42 years and look forward to sharing many more happy moments with you in the future."
*PLAYA – NEWS: ROSARIO DAWSON SELLS WATERFRONT MARINA DEL REY
Actress and activist Rosario Dawson is moving on from her Marina del Rey home, selling the waterfront location for $2.28M, The Los Angeles Times reports. Dawson moved to New Jersey in 2020 to be with her boyfriend, Sen. Cory Booker. Dawson will next star in the Disney+ series "Ahsoka," which is set in the "Star Wars" universe. She purchased the three-story home for $1.83M in 2015, The Times reports.
*PLAYA – NEWS: GOOGLE SHUTS DOWN EFFORTS TO PUBLISH FIRST-PARTY STADIA GAMES AS JADE RAYMOND DEPARTS
– Playa Vista
Google has announced that it is winding down Stadia Games and Entertainment, shutting down efforts to develop first-party games. In an announcement on the Google Blog, Phil Harrison, Google's Vice President and GM of Stadia, has shared that Stadia Games and Entertainment, a wide-reaching effort to develop first-party games for Stadia as well as publish games from other developers, is coming to an end. First announced at GDC 2019, eight months before Stadia's formal launch, Stadia Games and Entertainment was a new division of Google led by industry veteran Jade Raymond. Since its inception, Stadia Games and Entertainment has been involved with publishing a small handful of exclusive titles, specifically GYLT, Orcs Must Die! 3, Submerged: Hidden Depths, and Outcasters.
The division had locations throughout the world, including a studio located in Playa Vista, CA, where another industry veteran Shannon Studstill, best known as executive producer on the God of War series, was said to be working on "delivering exclusive games." According to today's announcement, Google is shifting its focus away from creating first-party titles and instead helping developers get their games onto Stadia, with efforts like the Stadia Makers program. With the shift in focus and shutdown of Stadia Games and Entertainment, Jade Raymond is leaving Google, while most of the rest of the team will be moving into new roles.
However, Stadia Games and Entertainment's efforts are not being immediately shut down, but are instead winding down. Any "near-term planned games" should still see release, with Kotaku reporting that any first-party Stadia games that were intended for release past 2021 will likely be cancelled. Closing out the announcement, Harrison re-commits to Stadia's continued future, serving as a home to third-party games. Google will continue its efforts to bring third-party developers and their games into the Stadia roster while simultaneously making strides to drive the cloud gaming industry forward. One such effort is for Google to partner with other companies to offer Stadia's technology to create "a gaming solution built on Stadia's advanced technical infrastructure and platform tools."
*PLAYA – NEWS: SONY PICTURES ANIMATION'S CULVER CITY CAMPUS SELLS FOR $160 MILLION


– Culver City
The Sony Pictures Animation campus in Culver City has been acquired for about $160 million by Hackman Capital Partners, which has emerged as one of the region's largest studio landlords. The three-building office complex at 9050 Washington Blvd. is across the street from Culver Studios and office and retail complex Culver Steps, which are also owned by Hackman Capital. The Art Deco-style Sony Pictures Animation facility dates from the 1990s and is leased to Sony Pictures Entertainment's animation team as an extension of Sony's neighboring studio lot in downtown Culver City. Its three buildings house 182,000 square feet of offices.
"The campus is uniquely situated in an area that has become a hotbed for creative industries," Chief Executive Michael Hackman said. Investment in properties catering to the thriving entertainment industry has been one of the bright spots in the local office market, which has struggled with occupancy during the pandemic. The previous owner was H&R Real Estate Investment Trust in Toronto. Hackman co-owns its entertainment properties with Square Mile Capital Management, a New York real estate investment firm.
Among the partners' holdings are Television City Studios in Los Angeles, MBS Media Campus in Manhattan Beach and Silvercup Studios in New York. Hackman Capital announced last week that it has taken over management of Raleigh Studios in Hollywood as part of a venture with Raleigh Enterprises.
*PLAYA PEOPLE – MEET FATIMA:
Fatima has been living in Westchester since January 2001
 
*PLAYA – INTERVIEW:

Laura Mitchell Wilde
CEO, Sports MetaPhysics, LLC
NBA Elite Mental Performance Trainer

Q: Why did you choose to conduct your practice in the Silicon Beach area? How did you get there? 
– I chose this location because I work with pro athletes, and when I moved here, the Chargers were in town and for the proximity of the Lakers and Clippers.

Q: Would you have to say has been the forefront of your success in your career? How did you develop your process in your work?
– Working in the NBA as a mental performance coach. I developed my process through decades of training and experience in mind body medicine, sports coaching and

Q: Do you see yourself going beyond the Silicon Beach area. Where are you from?
– I will probably always keep a place here but I will end up being bicoastal with an East Coast Place too

Q: In what ways have you seen the area change since you've been here?   – Covid shut things down. The water fountains have been removed. The new walking area outside bull and butterfly was great!

Q: Where are your favorite places in Silicon Beach that aren't well known?
– The area past Blue Bottle coffee with the basketball court and hilly picnic area. Shh! Also, the basketball courts that are way down at the end of Bluff Creek at the corner of Centinela next to the Clippers' facility.

Q:  What was your first impression of Silicon Beach, was it love at first sight or did it take time to adjust? – Love AT FIRST SIGHT!

Q:  What area would you like to see improved the most?
– Add back the water fountains and the fire pit chairs!

Q: Are there any scenic routes you like to take when going out for the evening or for a regular trip to work?
– I work from home or I head down Centinela Ave via Bluff Creek.

Q: How would you best describe the atmosphere of the Silicon Beach, is there anything that stands out to you? – NYC meets clean streets mixed with young families with dogs vibes

Q: What are your favorite restaurants in the area?
– Tocaya!  Erewhon's hot deli (ok Venice)


*PLAYA – HISTORY:



The shopping district, located near the intersection of Venice Boulevard and Overland Avenue, opened for business in September of 1949. Some of the new stores at that time included: Wellington Culver Center Drugs at 3839 Culver Center St., J. C. Penney's department store at 3824 Culver Center St., and Mode O' Day women's store at 3847 Culver Center St.
*PLAYA – BUSINESS: PETALS 'N' WAX



️
️
Valentines Day ️
️

We want to help you find your loved one or potential loved one a gift and greeting card at Petals 'N' Wax for this special Sunday February 14th! Needless to say this is not all we have that she or he may enjoy!

Come and check it out and we will try our utmost to make the final decision with you!  After all we do the free gift wrapping on whatever you purchase and will let you buy a decorative gift bag if you so desire
️

Let us assist you in making Valentines Day a day to remember
Petals N Wax Villa Marina Marketplace Mall 13432 Maxella Ave
Marina Del Rey, CA 90292

Hours: Mon-Sun 10am- 6pm T: (310) 305-8883



*PLAYA – IN THE  NEIGHBORHOOD:

Bikes and more bikes at BikeAttack.com in Playa Vista.


*PLAYA PEOPLE – MEET ANNA: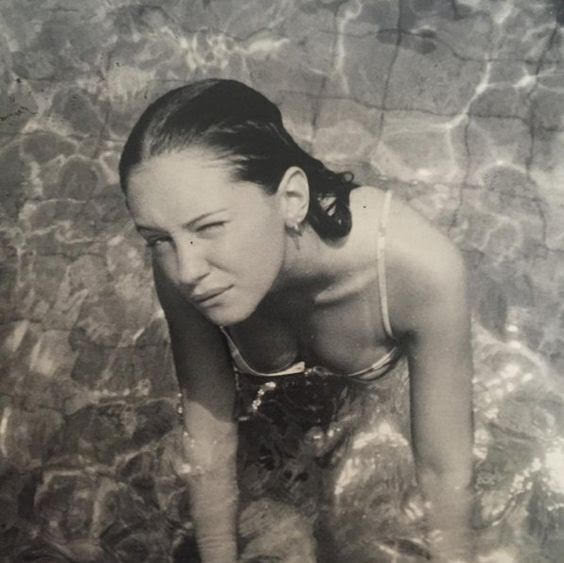 Anna has been living in Marina Del Rey since July, 2018  


*PLAYA–BULLETIN BOARD:

  1. ***Life is easy to chronicle, but bewildering to practice. —– Foster D., Playa Del Rey.

2. ***Violence. A man threw an iron rod at me in front Italy's little Kitchen I dodged but hit my car did little risk. I live for 4 years in Playa del Rey and it never happened to me. I called the police and nothing. "Be careful everyone" —- Clayton Lima, Playa Del Rey

3. "The reason that the Whole Foods in Playa Vista is well run is because they have a  great manager named Johnny."  – Allan Ascher, Playa Vista.

4. ***Now in the black hole of the pandemic, my husband and I groused constantly about what teenagers always grouse about: that there is "nothing to do." —– Selma A., Playa Vista.

5. ***Our current insane system of criminal justice -Catch-and-release, is like running down pedestrians in your car and then, when they get up and limp away, saying — Off you go! That's fine. I just wanted to see if I could hit you. —– Dr. Clark L., Marina Del Rey

6. ***STOLEN VEHICLE PLAYA VISTA – WATCH OUT. My Sur Ron electric dirt bike got stolen in the past 24hrs inside my parking space 13200 Pacific Promenade Playa Vista CA 90094. Unbelievable. Police are on the way to file a police report. Anyone that knows anything or see this bike anywhere please contact me Carlo 323.377.5401 —– Carlo Astuti, Playa Vista.

7.*** "The help I have gotten from Tod and the gang at Bike Attack in Playa Vista has been impressive." – Mike B., Playa Vista.

8. ***"Did you know that every week hundreds of hundreds of your neighbors join the Playa Vista People mailing list? Sign up to receive Playa Vista People each Thursday at PlayaVistaPeople.com. Now read by over 25,000 people each week including Playa Vista, Marina Del Rey, Westchester, Playa Del Rey, and Culver City." – Lisa P., Playa Vista

9. ***"In an age of apathy and frowns, Mary is a very lovely team member at Urban Plates in Playa Vista." – Gallagher G.,Culver City

10. ***"Sean James is the best hair stylist in Los Angeles. Insta: seanjameshair.", Bailey Z., Playa Vista

11. ***The absence of flaw in beauty is itself a flaw. —- Ellis Palmer, Playa Del Rey.

12. ***I love this free Bulletin Board section in your Playa Vista People. —– Selma A., Culver City.

13.***On 1/27/21 approximately around 7 pm, I had someone break into the back of my house. The bottom lock was broken, so it was easy to break the upper lock and gain entry. However, the timing of the incident happened exactly as I was approaching my house from walking my dog. I cannot verify this, but I think they had a look-out car (white, 4 door sedan looking type) because as soon as I opened the front door, my dog wanted to run towards the back of the house, still on the lease. By the time I let him off then walked back there, the door was wide open, the lock broken, and absolutely nothing was taken from my house. I have reported this information to the police. —– Kerri Watt, Playa Del Rey.


WANTED: Entry Level Photographer for new, popular Los Angeles Facebook page (https://www.facebook.com/BestofLosAngelesAward/?ref=bookmarks). Develop your craft while reaching an audience of 7,300 members throughout Southern California. Freelance, flexible hours schedule. Work at your convenience. No pay, but great knowledge and opportunity and promotion in Los Angeles. Send contact details including phone number to: Aurora411@TimeWire.net

Playa Vista People Edited By: Aurora DeRose   Playa Vista People Disclaimer: 1.) Playa Vista People accepts no liability for the content of this email, or for the consequences of any actions taken on the basis of the information provided. Playa Vista People is not associated with any commercial or political organization and is transmitted via the web for the sole benefit of its subscribers. 2.) Unfortunately, computer viruses can be transmitted via email. The recipient should check this mail and any attachments for the presence of viruses. Share Tweet Forward