*PLAYA PEOPLE – MEET ELLIE: YES/NO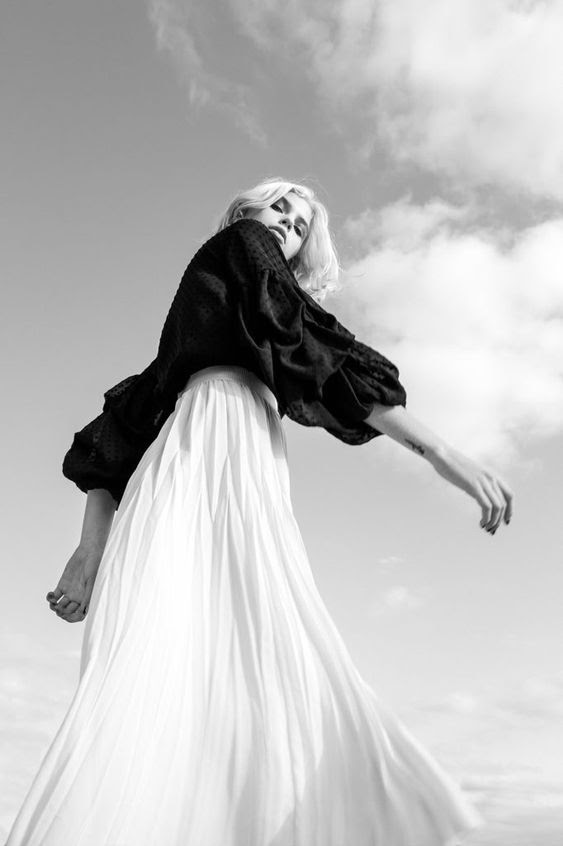 Ellie has been living in Marina Del Rey since November 2019

YES OR NO INTERVIEW:
Both parents died: YES
Loves Dr. Pepper soda: YES
Modeled nude in college: YES
Loves audiobooks: YES
Hates Tattoos: YES
Smokes Cigars: NO
Gained 10 pounds last summer: YES
Collects political buttons: YES

*PLAYA – NEWS: BELKIN INTERNATIONAL SIGNS LEASE TO MOVE HEADQUARTERS FROM PLAYA VISTA TO EL SEGUNDO IN Q4 2021

Steve Malony, CEO, Belkin International
– Playa Vista
Belkin, a global consumer electronics leader, today announces its move to a new headquarters location later this year. The future move from its office in Playa Vista, Calif. to 555 Aviation in El Segundo, Calif. marks its commitment to adopting a hybrid and flexible workplace of the future. Since the company's founding in 1983, not far from its future El Segundo headquarters, Belkin has prided itself on its entrepreneurial and startup mentality, and a culture that prioritizes collaboration and innovation.
Belkin will be incorporating a human-centric, inspiring and intuitive design. New sustainability features will also help the company continue its march towards achieving its corporate goal of becoming carbon neutral in scope 2 emissions by 2025. "The traditional ways organizations operated yesterday simply may not work in the new normal of today or tomorrow," said Steve Malony, CEO, Belkin International. "A successful flexible work culture requires a foundation of trust, accountability, and an increase of communication at all levels, and I have no doubt that our Belkin team will fully embrace the entrepreneurial spirit of this transition."
The new space will offer a state-of-the-art fitness center, coffee shop, outdoor lounge areas with fire features, bike storage and ample parking. Just a short walk away from major retail destination Rosecrans Corridor, 555 Aviation is in a highly sought-after area that is accessible by all modes of transportation. Tishman Speyer is the owner and operator of the property and is an active developer and investor in the Los Angeles market. Belkin previously worked with Tishman Speyer to develop its Playa Vista office space in 2009.
*PLAYA – NEWS: GET VENEZUELAN STREET FOOD WITH LA VIBES AT THE AREPA STAND
The Arepa Stand is a pop-up food stall that sells traditional Venezuelan cuisine with a twist at farmer's markets around L.A., like the one that takes place in Playa Vista on Saturdays. Mercedes Rojas, chef and owner of The Arepa Stand, said business is good these days and thankfully has help from family members and friends.

*PLAYA – NEWS: REBORN RAT PACK HANGOUT DEAR JOHN'S FACES UNCERTAIN FUTURE AFTER LOSING LEASE
Dear John (pre-pandemic)
– Culver City
Trouble may be brewing for Dear John's, the popular throwback restaurant and bar that hails from LA's Rat Pack era. The Culver City destination was always tiny, always cramped (pre-pandemic), and always had an expiration date on it, as the building it currently inhabits has long been slated for demolition and redevelopment. That construction was set to begin next month, which would have marked the natural end of the restaurant run by the Rockenwagners and Josiah Citrin, but the pandemic shifted everyone's timelines and effective took away half of the Dear John's lease.
Now ownership is trying to stay, at least for a little while. "April 1st is the official end of our lease," says the team in a newsletter and social post sent out to fans. "We have been and are still in negotiations with the landlord about extending the lease." They add: "The good news is… we are not closing on April 1st. While we negotiate, we will be on a month-to-month extension." As for the future of the place long-term, Dear John's is almost certain to ultimately disappear under the developer's wrecking ball at some point; the question now is when.
*PLAYA – NEWS: 5 OUTDOOR ADVENTURERS TO CHECK OUT NEAR MARINA DEL REY

Culver City Stairs,
– Culver City
If you're looking for a quick, outdoor escape, then there are several local getaways to consider. From the sand and beachfront biking to hiking gorgeous trails, Los Angeles offers tons of options for staycations and escapes. Here are five spots to check out in Los Angeles County:

Rancho Palos Verdes Civic Center/Upper Point Vicente Park, 30940 Hawthorne Blvd., Rancho Palos Verdes
This trail offers hikes to the Alta Vicente Reserve, which features great views of the coast and has a bathroom, dog park and physically distanced park benches. Check out the stunning views of the native restoration habitat, Point Vicente Lighthouse and Terranea Resort. It's a cool stop with plenty of natural views.
Three Sisters Reserve via the Salvation Army Trail, 6270 Ocean Terrace Dr., Rancho Palos Verdes
If you're looking for adventure, then check out the Three Sisters Reserve. This trail is more intense, for people interested in connecting to this more challenging workout from the Alta Vicente trails. Enter the Civic Center/Upper Point Vicente Park/Alta Vicente Preserve from Hawthorne Boulevard north of Palos Verdes Drive West.

Venice Canals, Venice Boulevard, and Dell Avenue
The Venice Canals are a historic walkway nestled between spectacular architectural gems just blocks from the beach. The iconic LA-spot was designed and created in 1905 by Venice developer Abbot Kinney. The canals and walking area stretch about 2.9 miles along a paved walkway. It's a great city stroll and perfect for an afternoon or morning simple getaway. It's a few blocks from the Venice Fishing Pier and Venice Beach Boardwalk. Start your walk near Venice Boulevard and Dell Avenue.
 
Culver Stairs, 6300 Hetzler Rd., Culver City
Let's talk about views. If you've watched HBO's "Insecure" or ventured above Culver City into Baldwin Hills, then you're probably familiar with the Culver Stairs and Baldwin Hills Scenic Overlook. You can climb up the 282 outdoor stairs and catch some incredible views of the city. Be warned though — the stairs are uneven — but the views are worth it.
*PLAYA – NEWS: CULVER CITY PUTS PRESSURE ON STATE TO CLOSE NATURAL GAS STORAGE FACILITY IN PLAYA DEL REY
Marcia Hanscom, Executive Director of Ballona Institute
– Playa del Rey
Culver City lawmakers are calling on the state of California to develop a timeline and plan for closing the SoCal natural gas storage facility in Playa Del Rey. On March 8th, Culver City City Council voted to approve a resolution calling on the state to present a timeline and plan for the closure of the facility, one known for leaks and blowouts. The facility had to shut down for a year in 2011 due to several leaks found by state officials. The most recent incident happened in 2013 when a vent stack exploded causing visible flames to shoot up in the air.
"We've known for years that natural gas storage facilities like the one at Playa del Rey do not have a future in our energy system or in our neighborhoods," said Ethan Senser, Southern California Organizer for Food & Water Watch. "It's time that we started planning for that reality at Playa del Rey. While SoCalGas squeezes out profit from the gas field, residents, workers, and the public at large are left as afterthoughts. Governor Newsom has a responsibility to put the needs of the community first by following Culver City's lead and committing to building real solutions for the safe, fair and equitable transition away from natural gas."
The Playa del Rey oil field was converted to a gas storage field by the SoCalGas in 1955. Although primarily used for gas storage, SoCalGas continues to produce oil and gas from the oil field. The proximity to residential areas has also remained a point of concern. The facility, once located far away from residents, is now in the vicinity of homes. This increases the possible amount of harm caused if natural gas were to leak opponents of the facility say. The trend of municipalities moving towards renewable energy is also a force behind the move. "Most decision-makers get overwhelmed with the enormity of the necessary task of moving away from fossil fuels, but Culver City shows the way, taking one step at a time," said Marcia Hanscom, Executive Director of Ballona Institute.

*PLAYA PEOPLE – MEET HAILEY:

Hailey has been living and working in Playa Vista since August 2017.
*PLAYA – IN THE NEIGHBORHOOD:


If you've ever wanted to check out a drive-in movie, then now is the time. The Marina Drive-In hosts a movie series in Marina del Rey and locals don't even have to leave the comfort and safety of their car. Watch movies on the big screen by the sea, which is hosted by the Los Angeles County Department of Beaches & Harbors at Parking Lot #2 Public Boat Launch, 13477 Fiji Way, Marina Del Rey.
Nearby restaurants are also open for outdoor dining, so it's the perfect way to enjoy dinner near the waterfront or grab a takeout order. You can even make it a staycation with your quarantine crew and enjoy kayaking, whale watching or take a sunset stroll along the water at Fisherman's Village or Burton Chace Park.
Here are two of the upcoming film screenings to check out this month:
Tickets are $20 per vehicle (plus service fee) and must be purchased in advance at MDRmovies.com.
*PLAYA – HISTORY:
*PLAYA — EATS: IKE'S SANDWICHES COMING TO CULVER CITY


Ike's Love & Sandwiches
– Culver City
Things are about to get even tastier in Culver City with Ike's Sandwiches opening. The sandwich giant will bring its menu of over 800 unique sandwiches in March to 3895 Overland Ave., Culver City. The company has plans to expand across Los Angeles County. "Our goal is to open 21 locations in 2021 and we're on track to do so in our home state," Michael Goldberg, CEO of Ike's Love & Sandwiches said in a statement. "Nothing compares to a delicious Ike's sandwich on Dutch Crunch bread. If you haven't had Ike's before, get ready because chances are, we're opening near you soon."
Ike's opened its first El Segundo location in early February, the first of several new locations across Los Angeles County including Manhattan Beach, Carson, USC — and next — Culver City. The grand opening date hasn't been announced yet, but stay tuned for free and discounted sandwiches. There will also be a meet and greet with founder Ike Shehadeh at the Culver City shop. The sandwich company opened its first small shop in 2007 in San Francisco under the name "Ike's Place."
The brand has been defined by innovative offerings and iconic flavor pairings, the company said, including the Dutch Crunch bread with "Ike's Dirty Secret Sauce" — a duo unlike any other. Every location comes with exclusive sandwiches that are eclectically named as a tribute to local celebrities and icons. The company has more than 800 original sandwiches on the menu, including vegan, vegetarian and gluten-free styles. "There is a sandwich for every tastebud at Ike's," the company said. Learn more about Ike's Love & Sandwiches by visiting loveandsandwiches.com.
*PLAYA – LENS:
Westchester resident and Y board member John Sharpe came up with the idea for the community pantry, which is available at the Westchester Family YMCA 24 hours a day, seven days a week.
*PLAYA VISTA PEOPLE – VIDEO: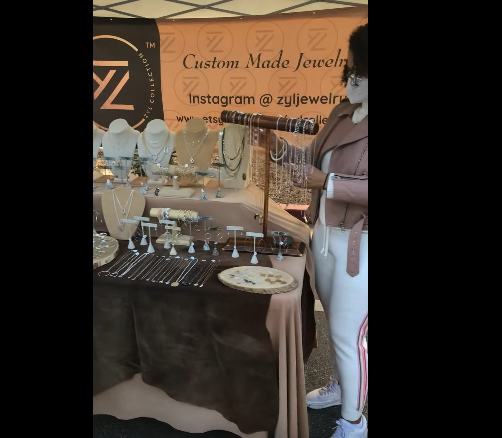 A stroll through the Playa Vista Farmers Market.
Watch Here
*PLAYA PEOPLE – MEET EMMIE:



Emmie has been living in Westchester since April 2009.
*PLAYA – BULLETIN BOARD:
1. ***Hi Neighbors, I just went to a new Salon on Lincoln Boulevard called "The Mane on Lincoln" yesterday and had a great haircut done by Sandra Ramirez. I would highly recommend this stylist and Salon. The atmosphere was really inviting, charming and clean. The products used on my hair were great! Sandra did my friend and my hair yesterday and did a fantastic job! The address is 8355 Lincoln Blvd. in Westchester. Sandra's direct number is 323-571-7640. Tell her Donna sent you! —- Donna Jensen, Playa Vista

2. ***It's great to be here. I'm Nancy. My husband, Joseph, and I have lived here for just over 30 years. We came with two kids, Michael and Mary, but they left the nest a long time ago. I was a professor at LMU until I retired in 2012.  We love living in Kentwood and enjoy our walks around the block. And we have great neighbors. —– Nancy Jaabra, Playa Vista

3. ***The FBI has arrested two brothers from Southern California in the Capitol riot case. Yeah! —– Micky S., Culver City.

4.*** Yesterday. Westchester Park. New problem. Another problem this afternoon, police had to be called again. One of our Pros teaching some girls had a problem with one of the homeless on court 6. Tent and stuff less than 8 feet from courts. The homeless got violent, abusive and were swearing a blue streak. The little girl was so frightened she was crying. Police were called. What will it take? Someone sent to the hospital or something even worse! Enough! —- Tom Brewster, Westchester.

5. ***Make sense of what happened and what's to come. Check out the "fearlessly independent" – www.LBNExaminer.com .

6. ***Sadly, politics is a new religion. As faith has declined, the political-ideological intensity has risen. Will the quest for secular redemption doom the American idea? —– Claire Y., Playa Vista

7. ***Window shot with BB gun. Our windows facing out to the backyard were shot multiple times last night with a bb gun. One pellet actually shattered the outside pane of one of our double-pane windows. LAPD showed up to examine our windows and took a police report.  —- Ayden Elle, Westchester.

8.*** In 10 or 20 years imagine how hard it will be to get a username online without a ton of numbers at the end. —- Howard Z., Playa Del Rey.

9. ***Screaming when falling off of a cliff does nothing to change the end result, but you will probably do it anyway.—- Joanna P., Westchester

10. ***Human beings can sustain at most 150 acquaintances, of which only five are intimate. —– Dr. Devin Q., Playa Vista.

 11. ***Remember the televangelists? We now have the Instavangelists, hawking a blend of self-care, wellness, astrology, and left-wing politics. —- Reno T., Marina Del Rey.

 12. ***Dan from D&J Locksmith is incredible. He's so professional, I received texts confirming the appointment, another giving a 30-minute head up upon his arrival time, and another with an easy way to pay the invoice. He provided great advice and a solution on my faulty handle and helped me with my cylinder on a different door and key copies! Thank you so much! If you need a locksmith, call Dan! You can call or text Dan at all times of the day – 818-485-1354 —- Jeremy Trent.

13. ***Looking for part-time or live-in Caregiver for 92-year-old man:Duties include light house cleaning, light cooking, and driving locally(car provided.) Must have references, be friendly and responsible. You will have your own private bedroom and bathroom. The location is in Manhattan Beach. Must have valid driver's license and current Car Insurance. Please call Jamie at 310 909-6805 or email at spacetimejkoxman@gmail.com.

14. ***Newly listed, a gorgeous penthouse in Playa Vista! 3 bedroom/2.5bathroom, laundry room, open floor plan, tall ceilings, private location, and 2 car private garage. Must see!  5837 Village Drive #6 Playa Vista CA Listed at $2,300,000 contact me for a private showing- suzhogi@gmail.com.

15. ***We are a market research company looking for men to participate in an in-person study at our Marina Del Rey research facility. This study will require you to test out the fit and comfort of vehicle seats and controls within a vehicle. We are looking for men who will spend about 45 minutes with us taking part in this study. You will not be asked to drive the vehicle. Participants will receive $100 as a thank you for taking part in this study. If you are interested in participating in our research, please complete this short questionnaire so we know more about you and the best way to contact you. This study has specific height and weight requirements. https://app.surveymethods.com/EndUser.aspx?87A3CFD087C4D6DD83
Playa Vista People Disclaimer: 1.) Playa Vista People accepts no liability for the content of this email, or for the consequences of any actions taken on the basis of the information provided. Playa Vista People is not associated with any commercial or political organization and is transmitted via the web for the sole benefit of its subscribers. 2.) Unfortunately, computer viruses can be transmitted via email. The recipient should check this mail and any attachments for the presence of viruses.