*PLAYA PEOPLE – MEET JESSICA:

Meet 22-year-old Jessica Dixon, Owner of Jessie and Sky. A clothing brand design by Jessie and her sister where they design all of their own clothing.
Jessieandsky.com
*PLAYA – NEWS: YOUTH AND ADULT SPORTS CAN OPEN IN CULVER CITY

Culver City's Parks, Recreation & Community Services Department is opening up outdoor youth and adult recreational sports with health guidelines, the city announced Friday. Only certain activities are open immediately Friday, such as City outdoor basketball hoops for casual play. Other activities will take longer to reopen, the city said. Groups from the department will meet starting next week to confirm people know the rules and to answer any questions so participants are ready for the new regulations.
Youth Sports with competition and rentals at the Plunge will start March 8. Plunge aqua therapy classes, Culver City Unified School District Water Polo, and Adult Sports rentals will begin April 5th. It's unclear when the city's adult softball league will resume. The department is still trying to confirm that. The new protocols cover all youth and adult recreational sports.
"Schools, city leagues, and private clubs are all required to adhere to all the safety measures in the protocols," the city said in a statement. Youth leagues offering moderate and high-contact sports must obtain consent from parents or guardians of participants to ensure they are aware of the risks of playing, according to the city.
Youth and coaches who participate in certain high-contact sports, including football, rugby, water polo, are required to get tested weekly for COVID-19. Competitions are limited to two teams within a county or two teams playing from adjacent counties. Travel to other states and countries to play in competitions or tournaments is prohibited for counties still in the purple tier.
"We appreciate your patience as we work to get these activities up and running again in a manner that is safe," the city said. Anyone with questions can call the Parks, Recreation & Community Services Department at (310) 253-6650. For questions regarding field rentals, please email Arames White-Shearin or call her at (310) 253-6678. For questions regarding the Plunge, please email Jeannine Houchen or call her at (310) 253-6689.
*PLAYA – NEWS: VIDEO OF ARMED MAN ATTEMPTING TO STEAL PHONE IN CULVER CITY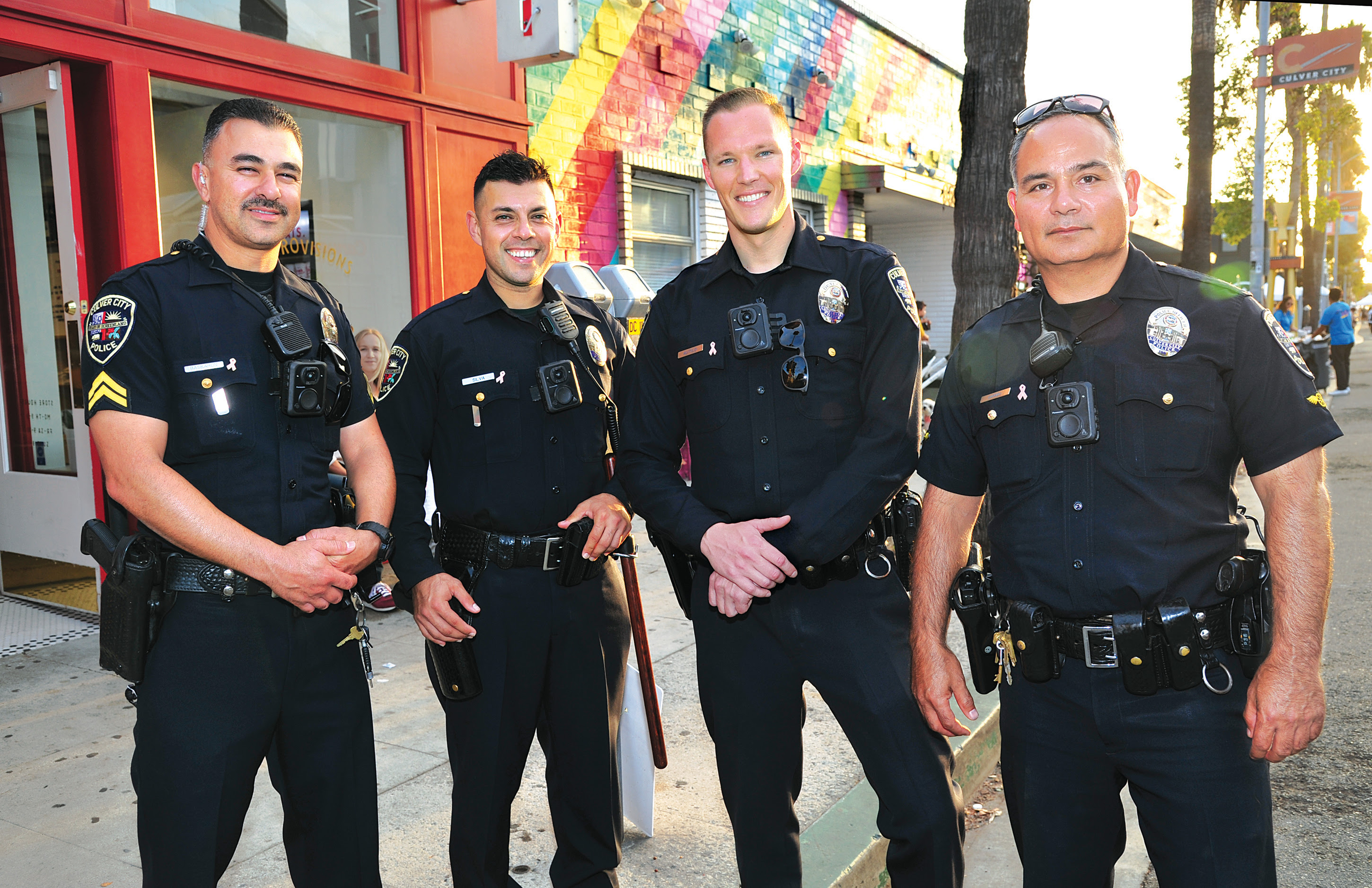 – Culver City Police
A man pointed a gun at a victim while attempting to steal his cellphone in Culver City Thursday. The attempted robbery occurred about 6:20 a.m. at the intersection of Port Road and Emporia Avenue when the man drove to the victim in a white Lincoln sedan and tried stealing his cellphone "while directing a small black semi-automatic handgun at the victim," according to the Culver City Police Department.
*PLAYA – NEWS: WHAT ARE YOUR THOUGHTS ON MARINA DEL REY SCHOOLS REOPENING?

Supervisor Janice Hahn
– Marina del Rey
Supervisor Janice Hahn, who represents the county's fourth district, which includes Marina del Rey and Playa del Rey, wants to know what locals think about schools reopening during the ongoing pandemic.
Hahn represents the South Bay communities of Hermosa Beach, Redondo Beach, Manhattan Beach, Torrance, Palos Verdes Estates, Rancho Palos Verdes, Rolling Hills, Rolling Hills Estates, San Pedro, along with Marina del Rey, Playa del Rey, El Segundo, Long Beach and other nearby cities, unincorporated areas and Los Angeles city neighborhoods.
She invites people to submit their thoughts and feedback.
You can submit your responses via this Google form.
*PLAYA – NEWS: DAVE'S HOT CHICKEN NOW OPEN IN CULVER CITY
– Culver City
Dave's Hot Chicken is bringing the heat to Culver City, expanding across California and opening a new location. The new spot for spicy chicken tenders, sliced bread, pickles, fries, kale slaw and mac & cheese will host its grand opening Friday at 10704 Venice Blvd., near Overland Avenue.

Dave's opened its first location in 2017 after four friends decided they wanted to bring Nashville hot chicken to Los Angeles. After years of popups and establishing locations in California, the first one is now open in Culver City. The restaurant offers different spice levels from no spice to extra hot and reaper — the most punishing and spicy option. "We're SO excited to bring a Daves to the people of #culvercity and can't wait to see everybody there," the company said on Instagram, adding that they plan to give out free merchandise to some of the first patrons. The Culver City location is open from 10 a.m. to midnight on opening day.
The company plans to add more restaurants coming up, including Northridge, Mira Mesa and El Cajon. They're also hiring at the new locations. People can apply by emailing jobs@daveshotchicken.com.

*PLAYA PEOPLE – MOMENT:


Byron's Knife and Scissor Sharpening. 59 years of experience in sharpening knives at the Farmer's Market in Playa Vista
*PLAYA – BUSINESS: PETALS 'N' WAX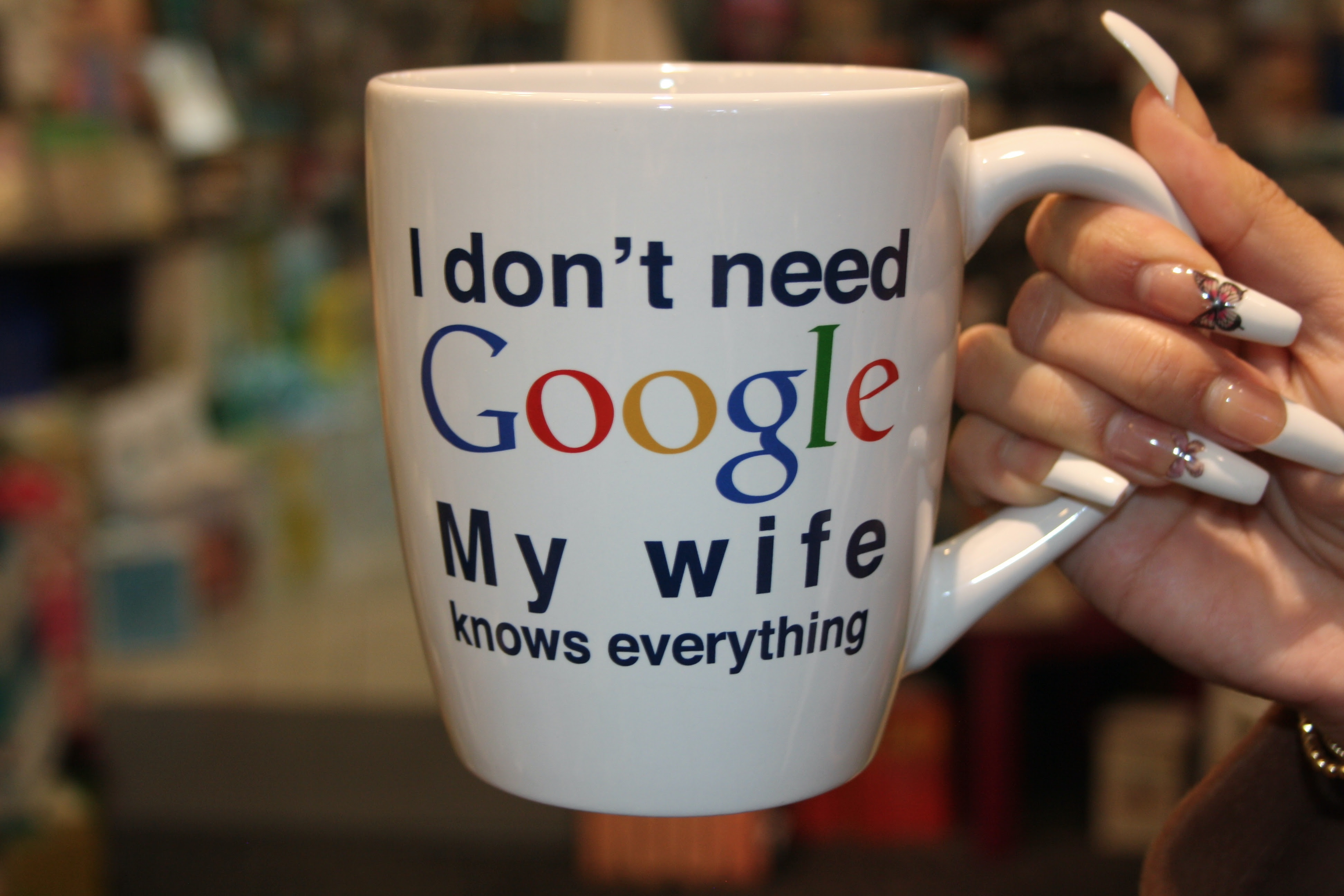 Petals N' Wax 
– Marina del Rey
Extraordinary coffee mug selection at Petals N' Wax in Marina del Rey
Petals N Wax Villa Marina Marketplace Mall 13432 Maxella Ave
Marina Del Rey, CA 90292

Hours: Mon-Sun 10am- 6pm T: (310) 305-8883
*PLAYA – INTERVIEW:

Store Manager, Daniel Ruth | Rack Attack

Q: Why did you choose to conduct your practice in the Silicon Beach area? How did you get there? 

– Multiple factors were involved when making this decision, but I would say the biggest contributor was the lifestyle of the people that make Silicon Beach as great as it is.

Q: Would you have to say has been the forefront of your success in your career? How did you develop your process in your work?

– I believe that hard work pays off. If you want to succeed in life, whatever it may be, you have to put in the time & effort. If it were easy, everyone would do it. The harder the challenge, the more glorious the triumph will be in the end.
Q: Do you see yourself going beyond the Silicon Beach area. Where are you from?
  – Yes, in fact, we are going to be opening a third Rack Attack location here in Los Angeles in the Spring/Summer. I was originally born in Los Angeles, CA. We moved to Oregon when I was 7. I spent the majority of my life up and down the Pacfic Northwest. I moved back to Los Angeles, CA in 2019.
Q:  In what ways have you seen the area change since you've been here?   – I would say that since I've moved back here, Covid-19 has changed the entire world. How we do business with one another, how we communicate, etc. For the most part though, I have seen a dramatic increase in consumer outdoor activities.

Q. Where are your favorite places in the Silicon Beach that aren't well known?   – I don't have any hidden gems unfortunately.

Q: What was your first impression of the Silicon Beach, was it love at first sight or did it take time to adjust?   – I've always loved Silicon Beach. I have fond memories as a child, going to the beach, and having to run across the hot sand to reach the cold ocean water. Always brings a smile to my face.

Q: How would you best describe the atmosphere of the Silicon Beach, is there anything that stands out to you?   – Upbeat. Great weather, great people. Just a great overall atmosphere.

Q: What are your favorite restaurants in the area?   – Sadly, some of them have closed due to the pandemic, but one of my favorites still going strong is L&L Hawaiian BBQ. You can't go wrong with the Kalua Pork!
Rack Attack 3127 Lincoln Blvd, Santa Monica, CA 90405
(310) 450-6027
*PLAYA — RESTAURANTS: DINEL.A RESTAURANT WEEK FEATURES MARINA DEL REY SPOTS


Beachside Restaurant & Bar,
– Marina del Rey
If you've ever wanted to try a local restaurant, then this is definitely the time. dineL.A. and its partners announced this week the full details of dineL.A. Restaurant Week and its first ever 'spring' season, which includes several Marina Del Rey eateries. Patrons can join March 1 through March 14 in the 14-day dining event dedicated to supporting L.A.'s hard-hit restaurant community. The event encourages Angelenos to support local businesses. The following restaurants in Marina Del Rey will participate in dineL.A.'s event:

Beachside Restaurant & Bar, 14160 Palawan Way
Beachside Restaurant & Bar serves up lunch at $35 and dinner at $55. It features a starter, main course and dessert.
Brizo Bar & Restaurant, 4360 Via Marina
Brizo Bar & Restaurant offers three courses, including options for a Maine lobster roll. Lunch is priced at $25 and dinner at $45.
Locanda Positano, 4059 Lincoln Blvd.
Italian restaurant Locando Positano will have an appetizer, first course and main course, along with dessert. The dinner menu is $65+.
SUGARFISH | Marina del Rey, 4722 1/4 Admiralty Way
SUGARFISH will offer both lunch and dinner priced at $35 each.
The Warehouse Restaurant, 4499 Admiralty Way
The Warehouse Restaurant will have lunch priced at $20 and dinner at $35.
The dining event will feature hundreds of restaurants that spotlight the city's diverse cuisines and eating styles. This dineL.A. Restaurant Week builds upon the previous Fall 2020 program, highlighting on-site, al fresco dining, as well as exclusive takeout and delivery options that come with a new partnership with Grubhub.
"We have participated in dineL.A. for over 13 years," said Chef Susan Feniger, Chef/Owner of the recently opened Socalo in Santa Monica. "More than ever before, dineL.A. Restaurant Week ties our entire community together, from chef to diner. It's a beautiful and much-needed moment that we can all support." Spring 2021 dineL.A. Restaurant Week will again feature an established program of lunch and dinner menus allowing restaurants to create unique dining experiences for guests to revel in.
"Los Angeles' restaurant community continues to astound all of us with their ingenuity and perseverance," said Stacey Sun, Executive Director of dineL.A.. "We are steadfast in our commitment to creating Restaurant Week programs that support the present dining landscape and our local businesses." Angelenos don't even need to leave their homes. The event has partnered with Grubhub as the official delivery and takeout partner. Grubhub will also provide delivery discounts to both new and existing users, as well as give extended, free trial offers to new restaurants.


*PLAYA – SEE IT:

Marina Drive-in
– Marina del Rey
The Community and Marketing Services Division of the County of Los Angeles Department of Beaches and Harbors captured this awesome view of the sunset over Marina Drive-in, where locals can watch movie screenings during good weather.


*PLAYA VISTA PEOPLE – MEET LOLI:
Loli has been living and working in Playa del Rey since August 2008.


*PLAYA – VIDEO: SONY PICTURES ANIMATION'S CULVER CITY CAMPUS SELLS FOR $160 MILLION

Sony Pictures Animation Studios
– Culver City
Sony Pictures Animation's Culver City campus has sold for for $160 million. Learn more in this video made possible by Santa Monica College.WATCH HERE


*PLAYA PEOPLE – MEET VIRGINIA:



Virginia has been living in Westchester since July, 2001
*PLAYA–BULLETIN BOARD:

1.***Attempted break-in on Fowling st. This man came to our house last night trying to break in. At 9 pm he asked me to use our restroom after I suggested going to a local restaurant he circled the front of our house trying to get in our side gates. This video shows him coming back and you can hear him saying "maybe it's unlocked" and attempting to enter the house again. A neighbor chased him away before the police came. He's in a U-Haul rental van. Plate # AJ96327 —– Lex Paige, Playa Del Rey.

2. ***Palawan Way & Admiralty Way. This morning around 8:45am I was almost hit head on by a car while I was crossing the street at this intersection. By the grace of God, the car turning left onto Admiralty Way who was either drunk or on their phone swerved away from me at the last second and then sped off. It's truly a miracle I am alive and unharmed. I'm not sure if this is an issue with the left turn & pedestrians crossing at this intersection or if it was just a fluke thing but I really wanted to post to bring awareness to it if you are in this area. Also please cherish every moment of your life and cherish your loved ones. What a reminder today of how precious life is. —- Melissa Ann, Westchester.

3. ***Over five years ago, I left a one-horse town where I was born headed into Playa Vista to seek my fortune! —– Lydia C., Playa Vista

4. ***Why are you still waiting to cut or color your hair?? *Wake the kids and phone the neighbors!!* Fantastic Sams Westchester is open and in our 3rd week of business…..after our 3rd shut down. We're ready for your hair. We've seen it all. We know you've been snipping away at home. You had some color adventures. It's ok. We're like Vegas. What happens in the salon stays in the salon.  —– Jennifer Genadry, Westchester.

5. ***About one in four Democrats and Republicans turn exclusively to news sources with like-minded audiences, a new report has found. They need to break down the "wall" and see the fearlessly independent world. www.LBNExaminer.com

6. ***I almost fainted when I heard the prices of Brella Child Care in Playa Vista. Almost $3,000 a month! No thanks. —– Danielle Parks, Playa Vista.


7. ***Rip-off! $20 just to park your car at lunchtime at the Waldorf Astoria in Beverly Hills.—– Hal L., Marina Del Rey.

8. *** In one of the more hilarious examples of irony, McDonald's employee health page, which is now shut down, once warned against eating McDonald's burgers and fries. —- Carlton W., Playa Del Rey (a former McDonald's employee in high school).

9. ***While shopping for a bathroom scale in Culver City, I found one that tracks not only weight but also body fat, bone mass, and water percentage. I nixed that one in favor of a low-tech model. As I told the salesperson, "I don't need to be depressed four ways; one is quite enough." —– June V., Culver City.

10. ***Playa Vista People – now read by over 25,000 per week!

11. ***Best Electrician in Area: Mike Packham, winner, 2020 "Best Electrician" – Best of Los Angeles Award. Bonded and insured. Call 310-430-4174.  
12. ***Left-wing McCarthyism is as immoral as right-wing McCarthyism. —– Claire Y., Playa Vista
13. ***Homeless encampment at Mesmer and Beatrice. Unbelievable, this BONINVILLE is allowed to thrive No matter how many of us call to complain. The photos show that there is a perfectly visible sign saying you cannot park RVs there. How much more of this are the good citizens of Del Rey expected to absorb. Why is no one looking out for us or our neighborhood? This was really a nice place to live at one time. —- Greg Turquand, Del Rey.

14. ***To be capable of embarrassment is the beginning of moral consciousness. The smug (and massively incompetent) L.A. City Council seems incapable of embarrassment. Look at this once great city. It's a disgrace! —– Doctor Clarke H., Playa Vista
15. ***Hal from Malcolm in the Middle has been arrested more times than Walter White from Breaking Bad. —– Barb C., Culver City.
Playa Vista People Disclaimer: 1.) Playa Vista People accepts no liability for the content of this email, or for the consequences of any actions taken on the basis of the information provided. Playa Vista People is not associated with any commercial or political organization and is transmitted via the web for the sole benefit of its subscribers. 2.) Unfortunately, computer viruses can be transmitted via email. The recipient should check this mail and any attachments for the presence of viruses.