*PLAYA PEOPLE – MEET TOM :
LMU Men's Tennis Coach of seven years, Tom Lloyd and his wife Elizabeth reside in Westchester/Kentwood. They have become staples in the neighborhood as their daughter Gwyn attends Kentwood Elementary and their youngest son Thomas, or better known as "LT" attends First Flight. They enjoy the "Mayberry" like neighborhood and often can be seen biking, running and walking throughout.
LMU Lion's Men's Tennis
*PLAYA – NEWS: CULVER CITY TEEN LAUNCHES WEBSITE TO MATCH VOLUNTEERS WITH NEIGHBORS IN NEED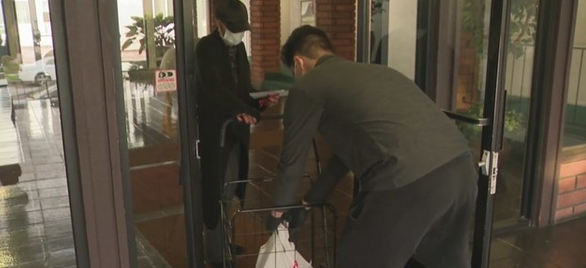 With schools closed due to the COVID-19 pandemic, a Culver City teen is using his extra time to match volunteers with seniors and neighbors with disabilities who could use a helping hand during the crisis. Jacob Kraus, 16, founded CovidConnections.com three weeks ago. Since then, the website has helped team dozens of volunteers with neighbors in need both locally, and throughout the nation. And he says it's only the beginning.
*PLAYA – NEWS: FACING PLUNGING REVENUE, SWEETGREEN LAYS OFF 10% OF STAFF AT ITS CULVER CITY HEADQUARTERS
Sweetgreen, the trendy fast-casual salad chain that is now beset by plunging revenue amid a shutdown of in-store dining, has cut 10% of the 350 employees at its Culver City headquarters. Dozens of terminated workers were read a pre-written script at the end of last month and were then logged-out of their Slack and email accounts. "They blindsided us and they weren't transparent," said a former employee, who declined to be identified because Sweetgreen made him sign a nondisclosure agreement. "It was disappointing." The former employee said he was surprised to be terminated soon after he and others had been assured by executives that Sweetgreen was adapting to the post-Covid-19 era relatively well and their jobs would be safe. "This came out of nowhere," he said. A Sweetgreen spokeswoman confirmed the layoffs but declined to provide any details. Earlier this month the Spoon, a food tech website, reported that Derek Pietz, former head of automation, and Ken Cottle, who had been director of engineering, were among those laid off.
*PLAYA – NEWS: GAMING NETWORK VENN SETS JULY LAUNCH FROM PLAYA VISTA STUDIO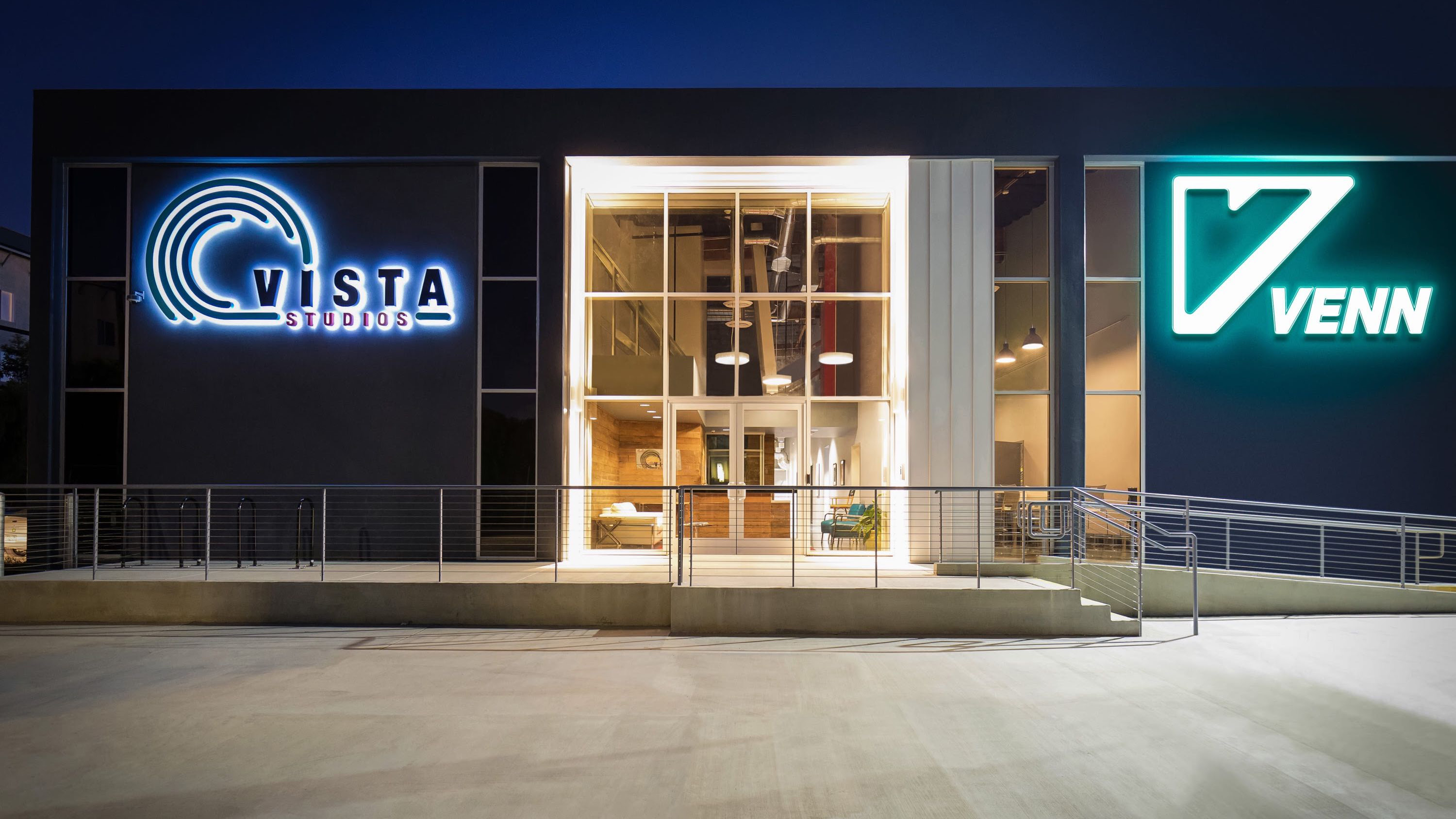 VENN, a lifestyle channel for and about gamers, will launch in July with 30 hours of original programming, its founders said. That's several months earlier than planned to help connect fans at a time when video game popularity and TV viewing are soaring. Ariel Horn and Ben Kusin said Venn will ramp up both remotely and – carefully – out of its new Playa Vista studio and soundstage. Glass-fronted New York digs at 2 World Trade Center stand ready but won't open until the safety situation improves in the nation's COVID-19 epicenter. Content is evolving but will include a daily studio show with interviews of gaming/esports celebrities and a late-night talk show. The pair are gaming royalty. Horn is an esports pioneer and producer who, after a decade at NBC Sports, took over production of BlizzCon for Blizzard Entertainment and then, with Riot Games, grew fledgling League of Legends into a global powerhouse, taking esports from niche halls to packed stadiums and global viewers.
Kusin is an entrepreneur who founded a handful of companies and led new media and strategic alliances for Vivendi Universal Games. His father Gary Kusin, founded the company later called Gamestop in 1984. VENN stands for Videogame Entertainment and News Network. The duo, who are also co-CEOs, announced it in September of 2020 with $17 million in seed round funding from investors including Marc Merrill, co-founder of Riot Games, Mike Morhaime, co-founder of Blizzard Entertainment, Kevin Lin, co-founder of Twitch, YuChiang Cheng, co-founder of World Golf Tour and President of Topgolf Media and others. Horn and Kusin said they've raised additional funds since and also brought in the Kroenke family, owner of the LA Rams as a backer.
DEAR P.V.P. READER:
Playa Vista People wants to make it easier for local businesses and individuals to help reach their communities during the coronavirus outbreak.
For as long as the shutdown lasts, you can post a FREE 50-word message to your community (Playa Vista, Marina del Rey, Culver City, Playa del Rey, Westchester) and reach all 16,000 weekly readers.
The FREE 50-word messages can help spread the word out about job listings, housing opportunities, stuff for sale and more.
Also, you can post fundraisers, webinars, or other virtual events still happening while you're sheltered in place.
We are all in this together and Playa Vista People wants to help you stay connected during this difficult time.
Send your FREE 50-word message to: PlayaVistaPeople@TimeWire.net
*PLAYA – HELPING NEIGHBORS:
Westside Pacific Villages and the Rotary Club of Westchester have donated sack lunches to area seniors as part of a senior support coalition to aid the elderly during COVID-19.
*PLAYA – INTERVIEW: 
Chris Gialanella
Modern Luxury | Market President/Group Publisher – SoCal
Q: In what ways have you seen the city (Marina del Rey) change since you've been here?— I've been in the Marina since 2003. I have seen an abundance of residential high-rises go up over the years and lots of great restaurants, shopping destinations for the better!
Q: In your opinion, what makes the city stand out from other areas?—  It has a small-town feel with the most beautiful views in Los Angeles.
Q: Why do you choose to live in Marina Del Rey?— I wanted to be in an area where everyone felt like a mini-vacation.
Q: What is your favorite thing about Marina Del Rey?— The convenience of everything being within walking distance and being able to say hello many locals along the way!
Q: Where are your favorite places in  Marina Del Rey that aren't well known?— Irori Restaurant and the new Sharky's for Mexican food!
Q: What makes  Marina Del Rey a good place to live?— Close to pretty much everything… beaches/LAX and Orange County!
Q: What is your ideal evening out in Marina Del Rey?— A close walk to a small Italian restaurant called Sapori in Fisherman's Village and sitting in outside my wife and son, enjoying some great lasagne.
Q: What was your first impression of Marina Del Rey when you were considering moving here?— I thought it was all divorced people!
Q: What area would you like to see the improved the most?— I think the shopping center where the AMC Theatre/Fatburger can use a lift!
Q: Are there any scenic routes you like to take when going out for the evening or for a regular trip to work?— The bike pass from The Ritz Carlton to Playa del Rey is the best!
Q: How would you best describe the atmosphere of Marina Del Rey, is there anything that stands out to you?— Laidback and easy!
Socials
Instagram: @christophergia
Twitter: @christophergia
*PLAYA PEOPLE – MEET BEN: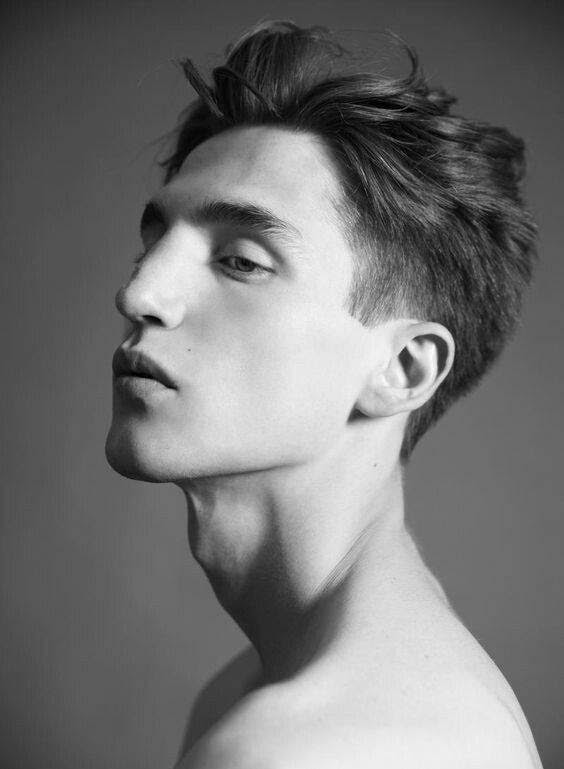 Ben has been living in Playa Vista since June of 2019. 
*PLAYA – IN THE NEIGHBORHOOD:
Photography by: Stephanie Tabor
Playa Del Rey– A beautiful dusk view of Playa Del Rey, the beach is clear while people follow the "Stay at home" practices in place, and beaches are closed.
*PLAYA – EATS: DIY PIZZA FROM TOWER PIZZA
Via FB. Offering parking lot pick up.
If you're looking to do more with dinnertime than just order delivery, now you can make Tower Pizza's delicious, fresh-made pies in the comfort of your own home. The Westchester pizza staple (also offering burgers, sandwiches and salads for delivery via DoorDash) has created make-your-own pizza kits, which is sure to bring some culinary fun to the kitchen for your kids! You can feel good about this delivery, too. Thanks to a generous donation, Tower Pizza is taking the time to deliver their pies to first responders and emergency room staff.
TOWER PIZZA
8351 Lincoln Blvd., Westchester
(310) 410-0986
*PLAYA VISTA PEOPLE – Only Originals Allowed!:
*PLAYA–BULLETIN BOARD:
1. ***"I am pleased to report that the Coffee Bean in Playa Vista is now reopen after a good cleaning and sanitation which was LONG overdue. – Claire Phillips, Playa Vista.
2. ***To volunteer or receive help from the Del Rey Neighborhood Council, email board@delreync.org.
3. *** Want to write a column for Playa Vista People? We are looking for a diverse collection of columnists for our fast-growing weekly digital magazine. Must be interested and knowledgeable about the area – Playa Vista, Marina Del Rey, Culver City, Playa Del Rey, and Westchester. Contact us by e-mail at PlayaVistaPeople@TimeWire.net
4. *** My birthday (78th) was on Monday, March 23. Not the best time to celebrate … no family, no friends could come around, or go out.  I wanted an artichoke for the special night, so Sunday I went to the Mar Vista Farmers Market.  I asked a gentleman if he knew where I could get an artichoke for my birthday tomorrow. … He turned to the folks and said… "Tomorrow is her birthday!"  And they all sang "Happy Birthday" to me!  It made my day, my celebration! … And I love telling it to everyone… my family, friends and you!  Thank you all for singing, and good thoughts.  And they gave me an artichoke! —–  Anne Goldfarb, Mar Vista
5. *** Angelinos should be commended for taking seriously the warnings about the coronavirus epidemic and observing necessary precautions in public… social distancing and now wearing face masks. However there is still a small percentage, usually under 40 years of age, that seems oblivious to the epidemic lulled into believing corona is just a more severe flu, which kills mainly "old" people. I remember sitting in 101 Psychology at the University of Colorado when the professor lectured on how to change the core attitude of adults, who did not want to listen to reason but had to be shocked into changing their behavior. Here is an attempt at a little Corona Shock Therapy.  Many of the deaths are patients who have contracted the disease and have underlying compromising conditions. The top three are cardiovascular, diabetic and respiratory.  The American Lung Association has warned that pot smoking injures the lung's cell lining. California was the first to legalize pot for medical use in [1996] and let's face it… all you needed to get a medical marijuana card was to see an MD doctor who rubber-stamped it for you… this from personal experience. So combine the fact that the virus attacks the lungs and if your lungs are compromised from smoking pot, regardless of age, you are at high risk. By the way, before you brand me as anti-potter, let me just say me and Willie [Nelson] share the same views on legalizing pot nationwide. —- Dan Wunsch, Marina del Rey
5. *** What I miss the most are the picnics with my husband, the sunsets and my freedom! —-Tatiana Cantu de Reinecker, CPCT, M.S., Del Rey
6. *** Jackie Keller and NutriFit have saved my life during this shut-down. Their food delivery service is extraordinary! —– Clay T., Marina Del Rey
Playa Vista People Edited By: Aurora DeRose 
Playa Vista People Disclaimer: 1.) Playa Vista People accepts no liability for the content of this email, or for the consequences of any actions taken on the basis of the information provided. Playa Vista People is not associated with any commercial or political organization and is transmitted via the web for the sole benefit of its subscribers. 2.) Unfortunately, computer viruses can be transmitted via email. The recipient should check this mail and any attachments for the presence of viruses