*PLAYA PEOPLE – MEET LINCOLN:
Lincoln has been living in Playa Del Rey since August 2012

FUN FACT: Lincoln chews gum before going to sleep each night.
*PLAYA – NEWS: MARINA DEL REY AMAZON BOOKS SHOPPING BENEFITS VENICE SHELTER
Marina del Rey Amazon Books store hosted a special shopping event Friday to provide hundreds of books for youth at Pacific Sunset Bridge Home in Venice. The event celebrates World Book Day with an in-store shopping spree to benefit shelter residents in Venice. It's part of a partnership with Amazon Books Marina del Rey and The Book Foundation. The books were donated by the store, and will stock the organization's library installation, or 'Book Nook,' which will be installed at the Westside shelter next week. The Book Foundation is a Los Angeles-based non-profit that helps get new books into the hands of children in underserved areas. The organization's work is based in the belief that literacy is the key to opening doors and creating opportunity.
This World Book Day event is part of a two-week nationwide Amazon Books campaign through May 3, where customers can gift new books at checkout to a local nonprofit organization focused on children's literacy. All Amazon Books stores in Southern California will donate the books collected throughout the campaign to The Book Foundation. "Our store team is honored to be here today to partner with our friends at The Book Foundation to shop for hundreds of books to help stock the first library, or "Book Nook," for the youth living at the Pacific Sunset Bridge Home in neighboring Venice Beach," said Irina Bekker, Amazon Books Marina Del Rey Lead Associate.
"I am so glad that today my team at Amazon Books Marina del Rey is able to provide these books for youth at The Pacific Sunset Bridge Home," Bekker said. "I hope these stories inspire them the way they have always inspired me." The donations are a step forward for children who need them, organizers said. "The Book Foundation is excited to be here today with our partners at the Marina del Rey Amazon Books store to provide hundreds of books to youth experiencing homelessness at the Pacific Sunset Bridge House," said Ruth Stalford, Founder and Executive Director of The Book Foundation. "We believe that literacy is the key to opening doors and creating opportunity, and our mission is to get new books into the hands of children in underserved areas. Fulfilling our mission wouldn't be possible without donations like this from our friends at Amazon Books in Marina del Rey."
To donate and participate, visit the Marina del Rey Amazon Books store at 4752 Admiralty Way, Marina del Rey.

*PLAYA – NEWS: PLAYA DEL REY HOME COMPLEX STARTING AT $3M A UNIT WRAPS UP NEAR FACEBOOK OFFICES
Work is nearly done on 14 multi-story homes starting at $3.1 million per unit in Playa Vista near the offices of Facebook and IMAX. As reported by Urbanized LA, construction company Taylor Morrison is finishing up work at a development called Encore at 6500 Seabluff Drive in the master-planned Playa Vista community. The project was billed as the final development of for-sale homes in Playa Vista, according to Urbanized. The project's website shows that each single-family residence, starting at $3.1 million, ranges between 3,627-3,666 Sq. Ft., with 4-5 bedrooms, 3 baths plus 1-2 powder rooms and a 2-car private garage. In addition, the website touts "convenient side yards, chef's kitchens, private elevators and magnificent bluff views from covered decks."
The apartments are located close to the offices of a number of major companies, including IMAX, Facebook and EA Sports. In addition, Google purchased a 12-acre plot of land nearby in 2014. The company has not yet announced plans for the space. As reported by Urbanized, Google's vacant property is zoned for around 900,000 square feet of office space.
*PLAYA – PEOPLE:
Good friends hanging out – Mo's Place, Playa Del Rey CA
*PLAYA – NEWS: HOMELESS ENCAMPMENT DEMOLISHED IN MARINA DEL REY

A homeless encampment and two-story structure was demolished and cleared off the sidewalk in Marina del Rey Wednesday, according to reports. The structure was located near Princeton Drive. A bulldozer, Los Angeles police officers, trash collectors and a number of workers destroyed the encampment area, which was marked off with yellow caution tape. It's unclear how long the encampment had been there. Neighbors had complained about the structure on the sidewalk.
*PLAYA – PEOPLE: MEET ZENA
Zena likes to wear red gloves in Marina Del Rey.
*PLAYA – NEWS: APPLE EYES EXPANSION IN CULVER CITY TO 3,000 EMPLOYEES BY 2026, PART OF $430B U.S. INVESTMENT PLAN
Apple expects to dramatically boost its workforce in L.A., where its original video production teams are based, over the next five years. The company announced that it plans to grow its teams in Culver City, Calif., to more than 3,000 employees by 2026, along with "expanding its state-of-the-art campus with additional space for these employees" and more. Apple also said its five-year investment plan encompasses "dozens" of Apple TV Plus productions in 20 states over the same time span. Those announcements were part of Apple's blueprint unveiled Monday to make new investments of more than $430 billion in the U.S. — adding some 20,000 new jobs across the country — over the next five years. The total investment target is up 20% from Apple's original five-year goal of $350 billion set in 2018, according to the tech giant.
In 2018, Apple agreed to lease a 128,000-square-foot office building in Culver City after HBO canceled plans to move to the site. Previously, Apple had said it expected to have more than 1,000 employees at the Culver City location by 2022. The four-story office building at 8777 Washington Blvd., across from the Culver City Expo station, is a joint development between LPC West and Clarion Partners. Among other major projects outlined Monday, Apple said it plans to invest more than $1 billion in North Carolina and will begin construction on a new campus and engineering hub in the Research Triangle area. That will create at least 3,000 new jobs in machine learning, AI, software engineering and other areas.
"At this moment of recovery and rebuilding, Apple is doubling down on our commitment to U.S. innovation and manufacturing with a generational investment reaching communities across all 50 states," Apple chief Tim Cook said in a statement. "We're creating jobs in cutting-edge fields — from 5G to silicon engineering to artificial intelligence — investing in the next generation of innovative new businesses, and in all our work, building toward a greener and more equitable future." As of the end of 2020, Apple had roughly 147,000 employees, up 7.3% from the year prior.


*PLAYA – PEOPLE: MEET TAYLOR
Taylor has been working in Culver City since January 2018

FUN FACT: Taylor loves pickles.
*STOP FEELING BLAH – READ PLAYA VISTA PEOPLE AND GET YOUR GROOVE BACK
*Playa Vista *Marina Del Rey *Culver City *Playa Del Rey *Westchester

Read by over 25,000 people in the hood every week.

playavistapeople.com/
*PLAYA PLATINUM AWARD:
URBAN PLATES – PLAYA VISTA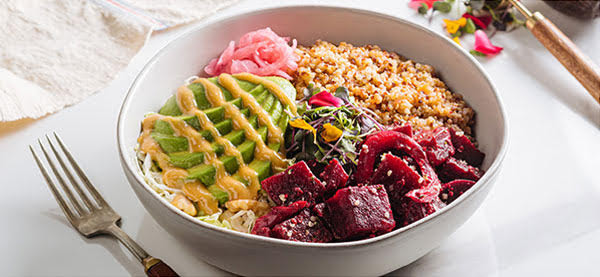 BEETS + AVOCADO BOWL With organic red and white quinoa, walnuts, pickled red onion, hemp seeds, cabbage, miso lemongrass dressing
GF V DF 720 cal
CHICKPEA + SWEET POTATO BOWL With organic lentils, cabbage, goji berries, green peas, chia seeds, kale pesto, harissa sauce
GF V DF 720 cal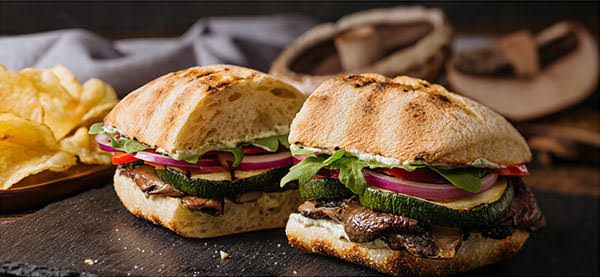 GRILLED PORTOBELLO MUSHROOM SANDWICH Marinated portobello mushroom, pesto goat cheese, zucchini, red bell peppers, red onion, arugula
VEG 720 cal + 150 w/ chips
CURRY TOFU & VEGETABLE BRAISE Organic tofu slow cooked with organic carrots, organic apples and zucchini, in a green curry-coconut sauce, with ginger and garlic
GF V DF 490-540 cal
ANTIOXIDANT SALAD Lettuce blend, organic baby kale, cucumbers, celery, mint, pickled onions, raw walnuts, grapes, blue cheese, seasonal fruit, mint lemongrass vinaigrette
VEG 730 cal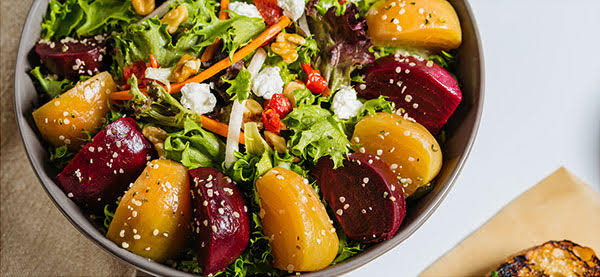 MIXED BEET SALAD Yellow & red beets, arugula, lettuce blend, roasted tomatoes, organic carrot, jicama, raw walnuts, hemp seeds, goat cheese, preserved lemon vinaigrette
VEG 560 cal
Urban Plates – Playa Vista
12746-3 W. Jefferson Blvd
Playa Vista, CA 90094
P: (424) 256-7274
urbanplates.com


*PLAYA – LENS:


*PLAYA – PEOPLE: LAUREN AND KIKI
Lauren and Kiki doing somelate night snack shopping in Playa Vista


*PLAYA – IN THE NEIGHBORHOOD:
The need for local blood donations remains high as coronavirus vaccines become more available and people begin to resume more of their normal activities. People who have received a coronavirus vaccine can donate blood so long as they are symptom-free, feeling well and can provide the vaccine manufacturer's name, according to the American Red Cross. There is no waiting period after getting a vaccine dose. All blood types are needed, especially type O, to refuel the country's blood stockpile for the spring and summer.
In most states, donors need to be at least 17 years old, weigh at least 110 pounds and be in generally good health; some states allow 16-year-olds to donate with parental consent. Donors 18 years old and younger need to meet certain height and weight requirements. People who donate blood, platelets or plasma in May through the Red Cross will be automatically entered for a chance to win a travel trailer camper that sleeps five from Suburban Propane. Anyone who donates between May 1 and 15 will receive a $5 Amazon gift card by email courtesy of Suburban Propane.
Red Cross blood drives follow coronavirus safety protocols including temperature screening, social distancing and face coverings for donors and staff.
Here are the Red Cross blood drives coming up in the Culver City area in the next few weeks. You can search for additional Red Cross blood drives from a wider area here.
4/22/2021: 1 p.m. – 7 p.m., American Legion Post 46, 5309 Sepulveda Blvd (Culver City)
4/24/2021: 9 a.m. – 3 p.m., American Legion Post 46, 5309 Sepulveda Blvd (Culver City)
5/3/2021: 1 p.m. – 7 p.m., American Legion Post 46, 5309 Sepulveda Blvd (Culver City)
5/8/2021: 9 a.m. – 3 p.m., American Legion Post 46, 5309 Sepulveda Blvd (Culver City)
5/13/2021: 1 p.m. – 7 p.m., American Legion Post 46, 5309 Sepulveda Blvd (Culver City)
5/22/2021: 9 a.m. – 3 p.m., American Legion Post 46, 5309 Sepulveda Blvd (Culver City)
*PLAYA – HISTORY:
Duck hunting in Ballona Creek, circa 1890
*PLAYA – PEOPLE: MEET ARLO:
Arlo has been working in Culver City since April 2018
FUN FACT: Eat two bananas a day – 7 days a week.
*PLAYA – BULLETIN BOARD:
1. *** Whiskers – technically called vibrissae in mammals – are an important part of my cats' sensory arrays. When Margarita abruptly tears across the apartment for reasons I can only speculate about, her whiskers can tell her if she's cutting to[o] close to a wall so that she doesn't run headlong into the doorway. —- Carla P., Playa Vista.

2. ***The Dunkin' Donuts on Wilshire and 12th in Santa Monica looks like a poor run, a poorly cleaned donut shop in a bad neighborhood. —– Culver City Police Office J.S. (Retired), Culver City.
3. ***The Chicken burger at HopDoddy in Playa Vista is flavorless. Not unlike the customer service as well. —— Grant N., Playa Del Rey.

4. ***Thank God CVS has finally wised up and stopped distributing those obnoxiously long cash receipts. Yeah. —– Victor W., Culver City.

5. ***It's fascinating we find the sound of a single drop of water at night infuriating but the sound of many drops of water (rain) calming. —- Beth O., Playa Del Rey.

6. ***It would make more sense of a Bachelor party with something celebrated the night before a divorce instead of the night before a wedding. —- Marcus R., Marina Del Rey.

7. ****In a few 1000 years some archaeologists might find those keys you lost, Gwen. Love, your husband Jose.

8. ***I just moved to Playa Vista and had a strong urge to commit suicide when we found out my congressman was radical Maxine Waters . —– Karl B., Playa Vista.

9. ***As one of the organizations that has filed a legal challenge to the project pursuant to the California Environmental Quality Act, I also am more than happy to answer any questions the public may have as to why we filed that challenge and why we are confident that it will be successful. —- Walter Lamb, Ballona Wetlands Land Trust

10. ***Vista Del Mar Child and Family Services have a deep and long-standing commitment to protecting and advocating for children and families, particularly when they are at their most vulnerable, not only for their well-being but for the stability and security of our greater communities, as well.—- Lena Wilson, J.D., President& CEO, Vista Del Mar Child, and Family Services, www.vistadelmar.org

11. ***Is the new clothing store Matte Argyle closed already. It always seems closed. —– Kirby I, Playa Del Rey.

12. ***As a journalism major in college (many years ago), I am aghast at the negligence on the part of "liberal news both print and television" to provide any coverage of the crisis on our US borders. This is a critical issue and they have elected to forego coverage in deference to the administration. —- David Mitzman, Playa Vista.

13. ***The effort to recall Gov. Gavin Newsom is a revolt of red California against the state's blue political and cultural establishments and insanity. —– Buck L., Playa Del Rey.

14. ***How American parents have been doing it all wrong: Toss out the toys, lay off the praise! —– Gwen P., Marina Del Rey.

15. ***If clear thinking requires courage rather than intelligence, we are screwed. —— Donna Q., Marina Del Rey.

Playa Vista People Disclaimer: 1.) Playa Vista People accepts no liability for the content of this email, or for the consequences of any actions taken on the basis of the information provided. Playa Vista People is not associated with any commercial or political organization and is transmitted via the web for the sole benefit of its subscribers. 2.) Unfortunately, computer viruses can be transmitted via email. The recipient should check this mail and any attachments for the presence of viruses.