*PLAYA PEOPLE – MEET ARTHUR: NOW YOU KNOW…
Arthur has lived in Culver City since 1999.
Now you know that Arthur:
Reads history books for relaxation.
He only uses shampoo once a week.
Made a million dollars in the stock market by age 29.
Loves Chinese food.
Sleeps with a "My Pillow".
Divorced three times but still hopes to marry.
Loves Ballroom dancing.
Loves the smell of gasoline.
Has a crush on Lady Gaga.

*PLAYA – NEWS: LAKERS TO OPEN EL SEGUNDO TRAINING FACILITY TO PLAYERS UNDER STRICT GUIDELINES
With the permission of local health officials, the Los Angeles Lakers will allow players to enter their team facility in El Segundo to conduct individual and voluntary workouts starting Saturday. The facility has been closed for two months because of the COVID-19 pandemic. The team will adhere to NBA guidelines on how to keep the facility safe for players and other employees. Per league rules, they have named Judy Seto, their director of sports performance, as the person responsible for the hygiene of the facility. The Lakers briefly kept their facility open after the league initially shut down March 11. During that time, players were allowed to conduct individual workouts with the help of an assistant coach. Multiple players could be in the building at once provided they did not come into contact with each other and used different parts of the facility. Those rules will also apply to start Saturday.
*PLAYA – NEWS: PLAYA'S TOCAYA ORGANICA ROLLS OUT NEW, DELIVERY BURRITO BIZ ON WEBSITE
In response to COVID-19, stay-home orders, The Madera Group, the parent company of Tocaya Organica and Toca Madera, has launched a Westside, spin-off business, "Burritos Locos," that delivers gourmet burritos to customers' doorsteps, while also hiring back employees and making use of its restaurant facilities. Available seven days a week via Postmates in Playa Vista and nearby areas, the Burritos Locos' menu features such 14-inch "rolled fatties" as:
Pablo's Spicy Beef, with beef, serrano peppers, salsa, crema, onion, cilantro, cheese, Mexican rice and black beans;
Nashville Hot Chicken, combining diablo chicken, Nashville-style hot sauce, bread-and-butter pickles, crema, Mexican rice and pinto beans;
Beyond Ridiculous, a vegan feast with picadillo, peppers, onions, salsa, vegan mozzarella, cilantro lime rice and black beans.
Other options: the "Philly Cheesesteak" burrito with grilled carne asada, peppers, onions, mushrooms, fries, diablo sauce, American cheese and Mexican rice;
"Cajun Fried Shrimp" with fried shrimp, jalapeño cabbage, salsa, chipotle crema, cilantro, Mexican rice and black beans. For kids there is The Little Loco, plus beer and other beverages also are available. See full menu here. 
*PLAYA – NEWS: CULVER CITY VOLUNTEERS FEEDS HUNDREDS AT DRIVE-UP LOCATION
NourishLA volunteers in Culver City are stepping up to feed hundreds of people struggling in the wake of the coronavirus pandemic. They started gathering items in organizer Natalie Flores' garage—they outgrew that in days. Now, NourishLA volunteers supply food for hundreds across the region with a drive-up location at the Wood Cafe in Culver City on Sundays. They also offer a delivery service on Sundays. Volunteers drive food to people throughout the Westside, including Culver City, Santa Monica, Marina del Rey, Playa del Rey, Del Rey, Venice, Mar Vista, LAX area, and parts of Mid City. The drive-thru is open for anyone in need.
The need to support the community with food donations and deliveries is growing. "Natalie started this out of our garage we share eight weeks ago. After the first week, she realized she needed much more space because the need is so great" said Lisa Thurston from NourishLA. Business owners and farmer's markets are helping to drive donations."The owner of The Wood Cafe kindly offered to let us use his lot and has been instrumental in helping us with vendors. Our local farmers market, Mar Vista Farmers Market has also been helpful. We also have numerous urban farmers and residents donating fruit from their trees."
According to Lisa, there's also the potential to deliver to the South Bay. "The only way we can grow to include the South Bay is if we have volunteer drivers or, if someone would like to start a food pantry distribution center dedicated for the South Bay." "We can also cater to dietary restrictions as needed for home deliveries. We are able to do this strictly on donations. Every little bit helps. We are now on Facebook, Instagram and Twitter. Just trying to get the word out for those who are in need, those who want to volunteer, and those who want to donate!"
If you would like to get involved, know anyone who is homebound or needs groceries, contact Natalie Flores
(323) 260-7210
Nourish.LosAngeles@gmail.com.
*PLAYA – HISTORY: SOUTHERN CALIFORNIA HOSPITAL AT CULVER CITY
1925, Dr. Foster Hull, Culver City's health officer, built the city's first hospital—which has evolved into the dynamic and state-of-the-art facility that Southern California Hospital at Culver City has become. The Hull Building, our original home, was located at 9543 Culver Blvd., which still stands there today. Fast forward approximately 30 years when Dr. David Brotman, the son of a wallpaper hanger, moved to Los Angeles as a family physician with a vision: To build a hospital staffed with the finest doctors to serve everyone in the surrounding neighborhoods. When he bought a small Culver City building in the 1950s, it was his first step to offer medical treatment to local residents. Over time, the hospital expanded to three buildings and 420 beds. Under its current Prospect Medical ownership, Southern California Hospital at Culver City is building upon its original founding vision: Combine compassion with innovative medicine for the residents of Culver City and surrounding communities. To this end, top medical specialists continue to join our outstanding physician roster. Our hospital has a legacy in the west Los Angeles community, and our goal is to build upon it.
*PLAYA PEOPLE – MEET TANYA:  

Tanya has been working in Culver City since 2019.
*PLAYA – SPORTS: WHAT THE RETURN OF JOE QUINTANA MEANS TO LMU
With nearly a 500 percent increase in scoring between his freshman and sophomore seasons, Joe Quintana was prepared to take the next jump in 2019-20. Unfortunately for Quintana, the rising junior suffered a setback in early October with an ACL injury. After a season away from the court, and with hundreds of hours of rehab at the forefront of his mind, 2020-21 is Quintana's year.
Before looking forward, take a look back at the differences between year one and two for Quintana:
Points increased from 41 to 240 – 485 percent increase
Rebounds increased from 12 to 79 – 558 percent increase
Assists increased from 15 to 54 – 260 percent increase
Steals increased from 8 to 48 – 500 percent increase
Blocks increased from 1 to 8 – 700 percent increase
Minutes increased from 214 to 803 – 275 percent increase
Even with the increased time on the court, the numbers improved by Quintana's shooting percentages, not solely attempts. Quintana went from a 25.4 percent shooter from the field to a 37.8 percent shooter. His three-point percentage jumped from 28.9 percent to 36.8 percent. And after not shooting a single free throw as a freshman, Quintana sunk 46 of 55 attempts for an 83.6 percent clip from the charity stripe.
Flash forward a year, Quintana is now an upper classman as a senior academically and a redshirt junior on the court, and is prepared to show the results of his hard work. Quintana returns this season with 57 career made threes, the most of any of the players on the 2020-21 roster. In a new system, under a new head coach, Quintana is ready to hit new career marks. He has been doing rehab in his hometown and lifting weights in his garage, but nothing compares to being with the team and back on campus. "I love my LMU family," said a motivated Quintana. "Minor setback for a major comeback."
*PLAYA – CHARITY: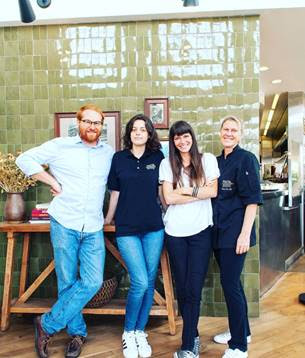 Los Angeles Italian restaurant and fresh pasta shop Pasta Sisters is giving back to its Culver City community during these challenging times via the city's Feed Culver initiative. In support of local restaurants working to stay afloat on takeout/delivery only, Feed Culver's goal is to support local businesses while also helping people who are experiencing homelessness and food insecurity in the wake of COVID-19.
Restaurants are providing around 80 meals each day to a local food pantry that is providing free hot meals to those who are food insecure, homeless, seniors, and others in need. Now, family-owned and operated local restaurant Pasta Sisters is joining in the movement, donating 80 meals this Tues., May 12, and 80 meals on Wed., 5/13, for a total of 160 meals going to Grace Lutheran Church for their 'Grace Diner' program hosted each week, which is also one of the locations hosting meal deliveries to those in the community in need.  It's been incredible to see how local businesses are working to give back even amidst the real economic struggle everyone is going through.
3280 Helms Ave., Culver City
(424) 603-4503
pastasisters.com
 *PLAYA – IN THE NEIGHBORHOOD:
In Marina Del Rey, the rituals of boat work and fishing, once reserved for a rare lazy day off are now commonplace. Lighter traffic from large vessels has resulted in an increase in sightings of marine life rarely observed – including stingrays, turtles, and even squid.
DEAR P.V.P. Reader:
Playa Vista People wants to make it easier for local businesses and individuals to help reach their communities during the coronavirus outbreak.
For as long as the shutdown lasts, you can post a FREE 50-word message to your community (Playa Vista, Marina del Rey, Culver City, Playa del Rey, Westchester) and reach all 17,000 weekly readers.
The FREE 50-word messages can help spread the word out about job listings, housing opportunities, stuff for sale and more.
Also, you can post fundraisers, webinars or other virtual events still happening while you're sheltered in place.
We are all in this together and Playa Vista People want to help you stay connected during this difficult time.
Send your FREE 50-word message to: PlayaVistaPeople@TimeWire.net .
*PLAYA – INTERVIEW:
Jacquline Keller
NutriFit | Founding Director and Executive Chef

Q: Why did you choose to do business in the Silicon Beach area?— We have been in business in this area since 1987. In fact, our first (shared) kitchen was in Playa del Rey. It is an area that we believe has everything going for it in terms of population density and demographics. Plus, we live on the west side, which was a factor in the early days of our business!
Q: Would you have to say has been the forefront of your success in your meal delivery business?— Our customer service is excellent, and most importantly, we really do listen to what our clients tell us about their needs. Our clients dictate our service and product offerings through their feedback and requests.
Q: Do you see yourself expanding beyond the Silicon Beach area?— We already serve the entire U.S. with nationwide shipping and our local delivery area extends for much of Southern California.
Q: In what ways have you seen the area change since you've been here?— More people, more traffic, more diversity.
Q: What was your first impression of Silicon Beach? Love at first sight or did it take time to adjust?— I'm impressed with the scope of the development, and the growth of the industry, as it's been quite rapid.
Q: What area would you like to see the improved the most?— I'm an avid environmentalist, so I would like to see more care taken in that regard. It's hard to balance growth and human need with preserving the environment, but it can be done!
jackie@nutrifitonline.com
NutriFit.com
(310) 473-1989 | (800) 341-4190
*PLAYA VISTA PEOPLE – Only Originals Allowed!:

 *PLAYA – DRINKS: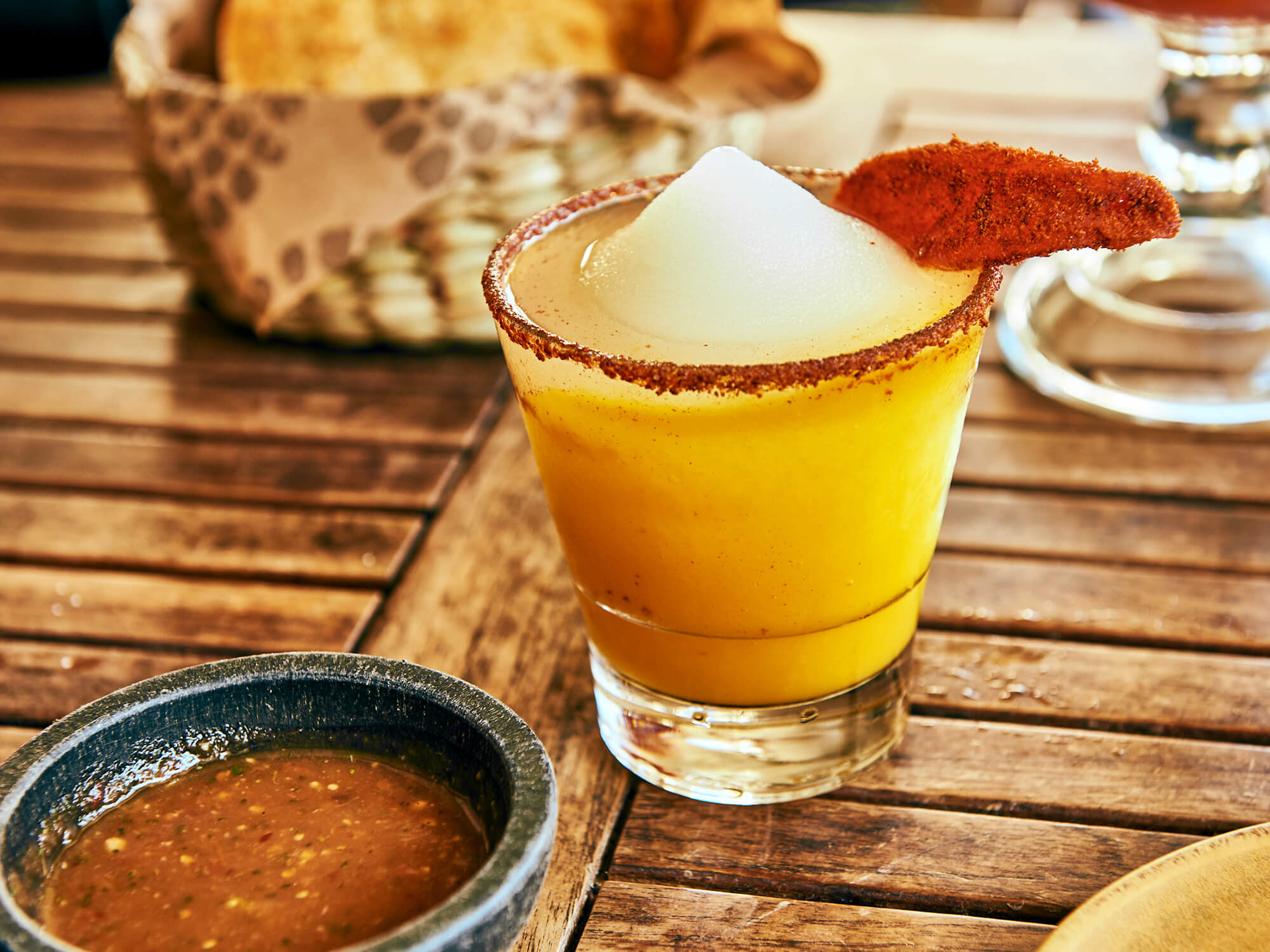 Margaritas Delivered via Sol Cocina
Playa Vista's upscale Baja taco house, Sol Cocina, now offers their housemade margaritas individually ($10) or by the pitcher ($35) on their takeout menu (in addition to beer and wine). Pair with their melty and meaty Vampiro Taco wrapped in a double tortilla. Yum!
Place Orders Here
Sol Cocina
12775 Millenium Drive, #160, Playa Vista
(424) 289-0066
solcocina.com
*PLAYA–BULLETIN BOARD:
1. *** The death of nurse Celia Marcos, who rushed to resuscitate a COVID-19 patient despite not having ready access to an N95 mask, should not have happened.  Early in the COVID-19 pandemic, we had the opportunity for a nationally managed process to provide protective equipment to all healthcare workers. The president had the power to make this happen, but he let an important opportunity pass him by. No amount of denial or distraction by the president will change the facts. It was clear these masks were needed. It's the same situation with testing — remember "anybody that wants a test can get a test"? He speaks in sound bites and does not seek out facts prior to blurting out what he believes serves his personal interests. —– Sid Pelston, Marina del Rey.
2. *** Before the "shelter at home" order, I use to get many, many postal mailings from local realtors and the photos on the ones from females looked like they belonged on dating sites. Embarrassingly ridiculous! —– Paul S., Playa Vista
3. *** Malibu Burning was an amazing, eye-opening book about the 2018 fires. —- Greg B., Marina Del Rey.
4.*** Homeless Not Toothless is the best veteran's homeless charity in L.A. Congratulations Jay Grossman. —— Angie W., Culver City.
5. *** The cashier at the Good Pizza in Playa Del Rey didn't know the cost of a slice of pizza. She had to look it up and has been working there for some time. Who hires people like this? ——- Dr. Grant S., Marina Del Rey.
6. *** Wanted: Poplar web TV interview show looking for videographer/editor: 5-year-old popular, revealing TV interview show in search of new Videographer / Editor. Must be able to conduct a 3 camera shoot and edit segments for ongoing TV interview series featuring A list guests. Must be extremely reliable, smart, resourceful, and interested in the growth of a smart, TV interview show in the Charlie Rose format. Must have 3 cameras, lighting and sound gear, and capacity for editing. Shows shot in Los Angeles quarterly so must be L.A. available. Fee plus equity in future growth. Send a resume and complete contact details, including phone # (no attachment) to: Aurora411@TimeWire.net.
Playa Vista People Edited By: Aurora DeRose  
Playa Vista People Disclaimer: 1.) Playa Vista People accepts no liability for the content of this email, or for the consequences of any actions taken on the basis of the information provided. Playa Vista People is not associated with any commercial or political organization and is transmitted via the web for the sole benefit of its subscribers. 2.) Unfortunately, computer viruses can be transmitted via email. The recipient should check this mail and any attachments for the presence of viruses.