*PLAYA PEOPLE – MEET TRISH:
Trish was born and raised in Playa Del Rey

FUN FACT: Drinks milk with dinner
*PLAYA – NEWS: SUMMER DRIVE-IN MOVIES RETURN
You can start planning your fun night out at Marina Drive-In this summer with screenings beginning June 18. The summer series will run through early September and features films every Friday and Saturday night at 8 p.m. at Marina del Rey Lot 2 / Boat Launch, 13477 Fiji Way.

Here are the scheduled 2021 showtimes:
Friday, June 18 at 5 p.m.
Friday, June 18 8 p.m.
Saturday, June 19 at 5 p.m.
Saturday, June 19 at 8 p.m.
Friday, June 25 at 5 p.m.
Friday, June 25 at 8 p.m.
Saturday, June 26 at 5 p.m.
Saturday, June 26 at 8 p.m.
Tickets are $20 per car and parking is first-come, first-served. Organizers are still working on the full movie lineup and plan to announce it soon.

Visit the website for your ticket and to learn more.

*PLAYA – NEWS: TENCENT OPENS IN PLAYA VISTA WITH PLANS TO BOLSTER WORKFORCE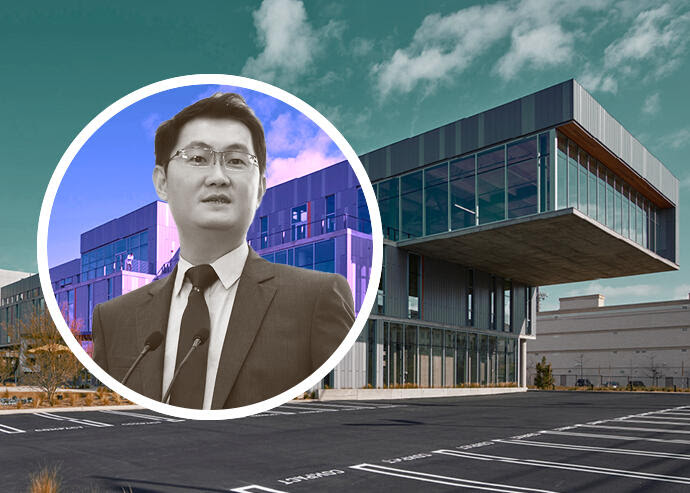 Chinese tech giant Tencent will open a Playa Vista office this week. The world's largest video game publisher aims to consolidate its Los Angeles footprint into a nearby 53,000-square-foot office space to accommodate 300 employees, doubling existing employees in the region. Tencent's new space is part of Rockwood Capital. Playa Jefferson, 12777 W. A five-building complex on Jefferson Boulevard.
According to Avison Young, the company's US division, Tencent America, is headquartered in Palo Alto and initially leased space at the end of 2019. The office has a gym, cafe, production facility and game room. The Times will move employees according to the Covid-19 Safety Protocol. Playa Vista is popular with tech and production companies and is part of the larger "Silicon Beach" area, including Santa Monica, Venice, and the surrounding area.
Google Open A 319,000 sq ft office in the former "Spruce Goose" aircraft hangar there in 2018. Facebook Rent In 2019, 260,000 square feet of space on Tishman Speyer's Brickyard campus, less than a mile from Playa Jefferson. Tencent previously leased office space on several properties in the LA area.The company currently has approximately 150 employees in Los Angeles and 400 employees throughout the United States. We have also invested in several US-based companies, including video game giants Epic Games, Riot Games, and Universal Music Group.
*PLAYA – PEOPLE: MEET OLD TOM: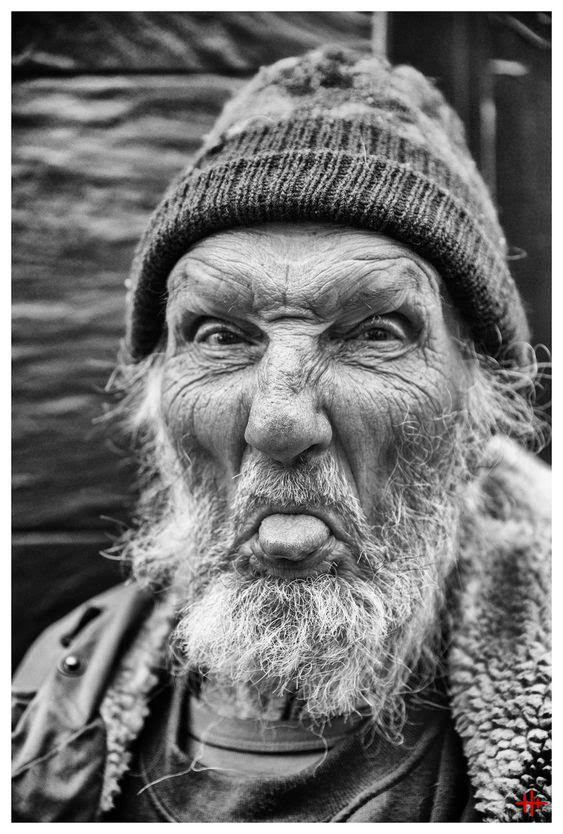 Old Tom has been living around the Culver City area since January 2019

FUN FACT: His birth name is not Tom.
*PLAYA – NEWS: JULY 4 FIREWORKS RETURN TO MARINA DEL REY
Fireworks will be back in Marina del Rey for July 4, organizers told Patch.
The show starts at 9 p.m. July 4 and will run for about 10 minutes. Fireworks will launch from the South Jetty instead of a barge on the channel — where it was launched in previous years.
Some of the best viewing spots include:
Anywhere in the marina
Burton Chace Park
Mother's Beach
Fisherman's Village
Aubrey Austin Park, along Via Marina, or Marina Peninsula, south of Venice Pier
*PLAYA – NEWS: CULVER CITY POLICE SEEK BURGLARY SUSPECTS WHO TOLE $3K IN TOOLS

Culver City police released a video of two men suspected of stealing tools at an apartment last month. (Courtesy of the Culver City Police Department)
Culver City police are asking the public to help identify two men who are suspected of taking about $3,000 worth of tools at a Fox Hills apartment building, authorities announced this week.  The incident happened in the 6200 block of Buckingham Parkway, near Kensington Way, May 9 about 4:05 a.m., police said. Video security footage at the apartment shows the suspects walked inside the building and made off with the tools, police said.  Anyone with information about the incident or suspects was asked to call the Culver City Police Department at 310-253-6391 or email tips@culvercity.org.
*PLAYA – PEOPLE: MEET HANS
Hans been living and working in Marina Del Rey since August 2020

FUN FACT: Hans was born in German and speaks four languages.
*PLAYA – MOMENT:
Sign Up Here: RUNWAY Fitness Fest
*PLAYA – SEE IT: CULVER CITY LAUNCHES MOBILE RECYCLING PROGRAM


A new mobile recycling program is launching in Culver City, the city announced this week. Culver City is partnering with SoCal Recycling at two locations in Culver City. The new program is under the California Department of Resources Recycling and Recovery (CalRecycle) and pilots a new way of collecting recyclables for CRV (California Redemption Value). "This new program is expected to boost consumer access to recycling and could serve as a new model for more convenient and environmentally responsible redemption statewide," the city said in a statement.
"The City appreciates our partnership with SoCal Recycling to provide this important service to our residents and neighbors," Culver City Mayor Alex Fisch said in a statement. "I'm pleased to report that SoCal Recycling also partnered with Culver City schools to create a recycling drive during April's Earth Fest Week and continues to support local school initiatives and the community." Throughout the COVID-19 pandemic, SoCal Recycling's program has given residents an opportunity to redeem their recycling safely, as an essential service, according to the city. SoCal Recycling staff provide a socially distanced, COVID-safe experience for local residents to be able to redeem their recycling products. The process is contact-free, and both the staff and recyclers wear face coverings. In addition to having COVID-19 safety measures in place, the mobile recycling solution reduces or eliminates some of the issues at a fixed-base recycling center or with large collection bins, the city reports. Additionally, trucks have small footprints and can move to multiple locations within a community, so more people will have convenient access to redemption options.
Here's where to visit a SoCal Recycling truck in Culver City:
All locations are open from 8 a.m. to 4:30 p.m. and are closed from 12:30 p.m. to 1 p.m. daily. Visit the website for more information about Culver City's trash and recycling services.


*PLAYA – LENS:



Summertime and the livin' is easy.
Meet Ashley, a Playa Vista People reader from Playa Del Rey.
*EVERYONE IS TALKING ABOUT
PLAYA VISTA PEOPLE:
Sign up to receive for free —– www.PlayaVistaPeople.com


*PLAYA – EATS: MOE'S PLACE AT THE BEACH


We feature four pool tables, a dart board, and Golden Tee Golf
Mo's features the best Monday Night Football party in town.
Always a good time at Mo's! Our fav ladies sporting our new Mo's hats.
MOE'S PLACE AT THE BEACH
203 Culver Blvd
Playa Del Rey, CA 90293
| | |
| --- | --- |
| Mon. | 11AM–9PM |
| Tues. | 11AM–9PM |
| | |
| --- | --- |
| Wed. | 11AM–9PM |
| Thur. | 11AM–9PM |
| Fri. | 11AM–9PM |
| Sat. | 10AM–10PM |
| Sun. | 9:30AM–9PM |


*PLAYA – PEOPLE: MEET RITA
Rita has been living in Marina Del Rey since January 1999

FUN FACT: Has never been married and has no children or pets.


*PLAYA – IN THE  NEIGHBORHOOD:
*PLAYA PEOPLE – MEET LAUREN:


Lauren enjoying a cigar in Marina Del Rey.

*PLAYA – BULLETIN BOARD:

1. ***Coyote. Was standing on my front lawn Wednesday nite 6/2 w my neighbor & our two big dogs. Across the street, on the Kinston side across from Whitburn, I thought I saw a lost dog trotting & then it stopped and looked at us. It was a coyote! Around 9:30 pm. So it turned and trotted back up the other side of Whitburn towards Overland & the crest. It seemed very at ease…so make sure all your beloved pets are inside your house at night!! Again this was 9:30 pm! – 10900-10910 Whitburn Street, Culver City, CA —– Judy Levitow, Culver City.

2. ***Handsome 3 yo German Sheppard needs a home. The owners of well-behaved 3 yo German Sheppard have to move and cannot bring their beloved dog. Please contact George at 424-237-0259 if you want to give this dog a new home. —- Gail Jackson, Playa Del Rey

3. ***I really must a kinder way of stating the obvious: The L.A. Times has become pathetic. —– Dr. Serge Y., Playa Vista

4. ***Let all call his office and tell Councilman Mike Bonin what a horrible job he has been doing for this community for years and years. He deserves to know how furious we are at the entire neighborhood being wretched. Call 213-444-3508.

5. ***See the video: https://vimeo.com/559635237 This African American had the nerves to come into my property, take my bicycle seat, and put it on his bike in front of my driveway. He made the mistake to come back again a few minutes later for more, I was able to hold him till the police arrived. —- Franco Zimmerli, Del Rey

6. ***Best Electrician in the area. Mike Packham. Winner "Best of Los Angeles Award – 2020. Serving, Playa Vista, Marina Del Rey, Culver City, Playa Del Rey, Westchester. Boned and licensed. Reason prices. Experienced and trustworthy in the area. —– Call Mike at 310-430-4174.

7. ***Bike Attack in Playa Vista has a cool and helpful manager named Todd. —- Linda B., Playa Vista.

8. ***Now that marijuana is legal, I smell it everywhere. Not only when walking outside, but even when I open my windows, I smell it wafting in from nearby apartments. It seems many people have a mistaken attitude that, while secondhand tobacco smoke is deadly, secondhand "medical marijuana" smoke is neutral or even beneficial. B—l-s—t! —- Abby S., Marina Del Rey.

9. ***Inglewood rezoning will impact Westchester. Inglewood considers new zoning near Crenshaw/LAX and C Line stations The City of Inglewood is moving closer to adopting new zoning rules which would permit the construction of new homes, offices, and retail near passenger rail stops on Metro's Crenshaw/LAX and C Lines. —- Denny Schneider, Westchester

10. ***The food at Dan's Modern Chinese at Runway in Playa is good. The service is non-existent. —– Victoria C., Playa Vista.

11. ***Vandalism spree broke store windows at Blink, the Sofa Store, and the Printing Palace on Lincoln Blvd. The Compass office on Main St. in Santa Monica. finally replaced the boarded-up window that had been shattered. —-  Craig H., Marina Del Rey.

12. ***When I think about how it is now normal to watch people urinate or smoke crack in public in broad daylight with not a once of fear or shame, my thoughts start to slide through my brain like melting cheese. What a disgrace! —- Grace W., Playa Vista.

13. ***Stop signs at 77th and Arizona. Hello Kentwood Neighbors, For the past 14 months I have been trying to have the west and east stop signs removed at 77th St. & Arizona. I am now asking for your help. Once the schools are fully opened in the fall there will be massive gridlock especially traveling east on 77th St. This street is the main ingress and egress for North Kentwood. The flow of traffic will completely be impeded by the traffic from coming from 3 schools on 77th and overflow from Orville Wright.  —- Rebecca Garcia-Prieto, Playa Vista.

14. *** "The service at Hopdoddy restaurant in Playa Vista is slow!" – Darren H., Playa Vista

15. ***"Sadly, tragically, Sammy's Camera in Culver City has closed permanently. I really loved that place. Sad." – Harve P., Playa Del Rey.
Playa Vista People Disclaimer: 1.) Playa Vista People accepts no liability for the content of this email, or for the consequences of any actions taken on the basis of the information provided. Playa Vista People is not associated with any commercial or political organization and is transmitted via the web for the sole benefit of its subscribers. 2.) Unfortunately, computer viruses can be transmitted via email. The recipient should check this mail and any attachments for the presence of viruses.