*PLAYA PEOPLE – MEET KIMBER: NOW YOU KNOW…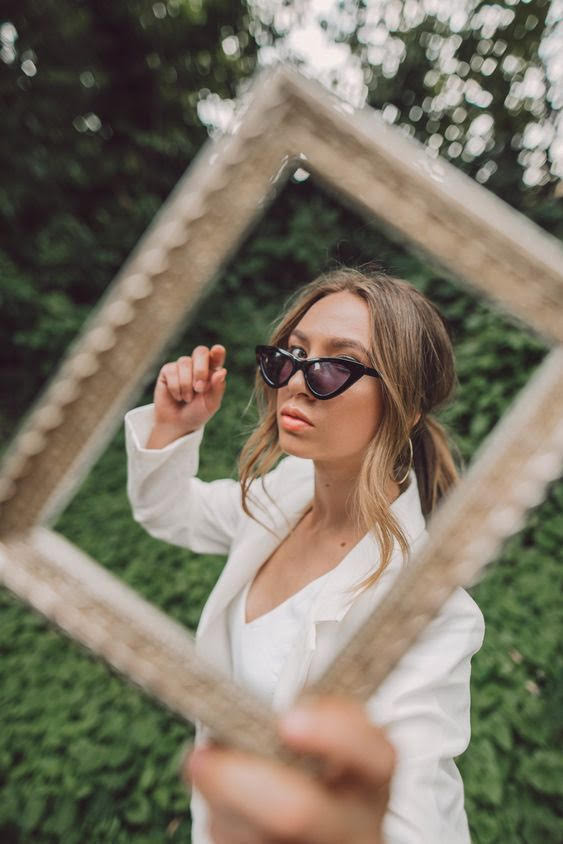 Kimber
has been living in
Playa Vista
since August 2017.
Now you know Kimber:
Loves the food at Urban Plates.
Never lived in a house without air-conditioning.
Is afraid of horses.
Loves math.
Smokes cigars.
Has a photographic memory.
Has no pets.
Raised Catholic but now is Buddhist.
Loves true crime shows.
*PLAYA – NEWS: PROPER HOSPITALITY OPENS HOTEL JUNE IN LOS ANGELES ON JUNE 22
Viceroy Hotel Group founders:
Brad Korzen, Brian De Lowe and Alex Samek.
Proper Hospitality co-founders Brian De Lowe and Brad Korzen announce the opening of their new brand venture, Hotel June, on Los Angeles' Westside. Inspired by the soul and spirit of California and named to reflect new beginnings and a year-round summer sensibility, the first Hotel June property opens its doors on June 22, marking a new chapter for Proper. De Lowe and Korzen created Hotel June as an approachable lifestyle hotel –– a stylish and uplifting place that invites frequent stays for travelers while also offering an essential setting for locals to gather. That sentiment will be at the heart of subsequent Hotel June properties planned across the U.S. and abroad. Located at 8639 Lincoln Blvd, Los Angeles, CA, Hotel June is the first lifestyle hotel to open between Santa Monica and LAX in over a decade. With its convenient Westside location, the property is minutes from the Playa Del Rey beach, Playa Vista, Marina Del Rey, Venice, LAX and in close proximity to the new NFL SoFi Stadium and L.A. Forum.
*PLAYA – NEWS: CHUCK E. CHEESE MARINA LOCATION COULD CLOSE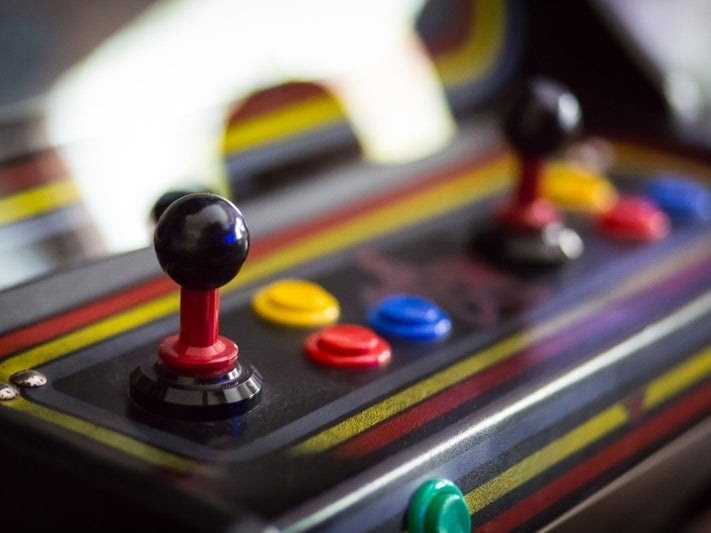 It appears the popular children's restaurant chain, Chuck E. Cheese, may be the latest business to close its doors permanently as a result of financial struggles amid the coronavirus pandemic. CEC Entertainment, the Texas-based company that runs 527 locations in 47 states, is nearly $1 billion in debt, reports the Wall Street Journal. Chuck E. Cheese has a location in Los Angeles at 6901 La Tijera Blvd.  Chuck E. Cheese, known for hosting children's birthday parties, had to close all of its stores in March when the pandemic struck. CEC Entertainment is trying to approach lenders for a $200 million loan to finance a stay in bankruptcy, according to the Wall Street Journal. Chuck E. Cheese, which opened in 1977, serves pizza, complemented by arcade games, amusement rides and animatronic displays with a focus on family entertainment.
*PLAYA – NEWS: TOO HOT TO HANDLE'S BRYCE HIRSCHBERG OF MARINA DEL REY AND NICOLE O'BRIEN SPIT AFTER 'MANY FAILED ATTEMPTS TO REUNITE':
Too Hot to Handle's Bryce Hirschberg and Nicole O'Brien have called it quits. Although Hirschberg, 30, and O'Brien, 23, didn't pursue a relationship on the steamy Netflix dating show, the pair began dating after the cameras stopped rolling — and only went public with their romance in April, after the show started airing. However, as Hirschberg lives in Marina Del Rey, California, while O'Brien splits her time between Ireland and London, they ultimately made the decision to split.
*PLAYA – NEWS: NORDSTROM RACK & MACY'S REOPENS IN CULVER CITY
Following weeks of closure due to the coronavirus, Nordstrom Rack at Westfield Culver City reopened to customers on Thursday, and the Macy's store at Westfield Culver City is also open. "We are excited to bring our employees back to work and look forward to welcoming customers in our doors so we can continue serving them in our stores," said Karin Muskopf, Nordstrom corporate communications. Marc Mastronardi, Macy's chief stores officer, said, "Our teams have come together and supported each other and our communities throughout this challenging time, and we look forward to safely serving our customers whenever they are ready to shop." Updated safety protocols aimed at preventing COVID-19 spread have been implemented, according to both companies.
 *PLAYA – VIDEO:
Discover LA: Culver City
*PLAYA – READER COMMENT:
"Playa Vista People is fresh, intriguing, sassy…..just like the community it serves." —– Dr. Walter S., Westchester
*PLAYA – EATS:
Our mission is to help others live longer and healthier lives.
Beyond the fresh, delicious, nutrient-dense meals that we deliver, we pride ourselves on providing an exceptional level of service and specialize in offering optimal, convenient solutions to your specific needs.
Our focus is on your health. We start by listening to you. Other services ask you to choose a plan, then fit yourself into it. We ask you to tell us about your needs and lifestyle, and jointly design a plan that's perfectly suited to your goals.
Whether it's comprehensive diet meal delivery plans, wellness coaching, educational programs or extraordinary NutriFit® products, our entire team is committed to helping you succeed. With NutriFit®, you'll get the support you need and the attention you deserve.
Jackie Keller
Executive Chef & Founder
Board Certified Professional Wellness Coach
Nutrition Educator
Le Cordon Bleu-trained culinary expert
Author of "Body After Baby" and "Cooking, Eating & Living Well"
Over 2 million healthy meals delivered since 1987


*PLAYA – INTERVIEW:
Q:  Why did you choose to conduct your business in the Silicon Beach area?— I love this neighborhood.
I live here for over two decades and love the vibe. The beach, the people, and the open spaces so nice to live and work where you live and love.
Q: Would you have to say has been the forefront of your success in your career? How did you get your process down in the real estate business?— Relationships. It's the key to any business and especially real estate. The trust my clients have in me to do the right thing for them starts with me telling the truth. And working closely with them to get the very best results possible for selling or buying a house.
Q: Do you see yourself going beyond the Silicon Beach area. Where are you from?— This is home and I am not planning on going anywhere. I am originally from Israel, in my early 20 I arrived to NYC And right before graduation from college, my husband took me on a trip along the coast in California and the rest is history. We love it here. the weather, the people, the perfect combination of the best restaurant in town to the best beaches, and the multicultural make Silicon Beach the best place for me and my family.
Q: In what ways have you seen the area change since you've been here?— The change arrived with More young people and new energy started moving into the area as it was very affordable at the time for A house. more families, lots of kids, parks (Wetlands), restaurants, and doggies. You can walk to a favorite place or just to get milk or bread.
Q: Where are your favorite places in Silicon Beach that aren't well known? Burton chase park in MDR
No matter what time of the day you go there (lunchtime sometimes for me as my office is nearby) or how many times you go, it's magical. I go there for yoga too sometimes (prior to COVID)
Q: What was your first impression of Silicon Beach, was it love at first sight or did it take time to adjust?— Love at first sight. While I am writing this, I hear the birds singing in my backyard. It amazes me that after all these years, I still enjoy it so much.
Q: What area would you like to see the improved the most?— The sidewalks in Westchester and noise from the airport.

Q: Are there any scenic routes you like to take when going out for the evening or for a regular trip to work?— LMU and the bluffs you see the water, the mountains, and entire playa vista – So beautiful especially around sunset time.
Q: How would you best describe the atmosphere of Silicon Beach, is there anything that stands out to you?
— Laid-back and happy. Kids are playing and laughing out in the streets. When you walk around the neighborhood, you will always run into a smiling face. People are just nicer here.
Q: What are your favorite restaurants in the area?— I absolutely love Sol Mexican grill in Playa Vista, the good pizza in PDR or to Go in Westchester. Sage Bistro is one of my absolute favorite and my family loves Alejos that had been around for as long as I remember. SALT in MDR had the best view and their food is yummy too.
(310) 866-3778
Instagram
www.homesbylimor.com/
*PLAYA – RESTAURANTS (OUTDOORS):

Outdoor dining is happening in a neighborhood near you. Many local restaurants taking advantage the Al Fresco program to help restaurants adjust to new social distancing rules by using their parking lots or nearby sidewalk space.
So far, Westside restaurants participating in the LA Al Fresco program include:
DEL REY
Hotcakes Bakes – 4119 S Centinela Ave
Pepes Tacos – 4582 S Centinela Ave
Bar Nine MdR – 4065 Glencoe Ave
MAR VISTA
ArtBarLA – 12017 Venice Blvd
Hiko Sushi – 11275 National Blvd
Ramenya – 11660 Gateway Blvd
Little Fatty – 3809 Grand View Blvd
Rasselbock Kitchen & Beer Garden – 3817 Grand View Blvd
The Mar Vista – 12249 Venice Blvd
PLAYA DEL REY
Bacari PDR – 6805 Vista del Mar Ln
Mo's Place – 203 Culver Blvd
Playa Provisions – 119 Culver Blvd
The Shack – 185 Culver Blvd
Cantalini's Salerno Beach Restaurant – 193 Culver Blvd
Hank's Pizza – 442 W Manchester Ave
Mo's Place – 203 Culver Blvd
Prince O' Whales – 335 Culver Blvd
WESTCHESTER
Cinco – 7241 W Manchester Ave
Melody Bar & Grill – 9132 S Sepulveda Blvd
Ayara Thai Cuisine – 6245 W 87th St
Tower Pizza – 8351 Lincoln Blvd

*PLAYA VISTA PEOPLE – Only Originals Allowed!:
*PLAYA – IN THE NEIGHBORHOOD: SOME RESIDENTS OBJECT TO CALL TO PRAYER IN CULVER CITY
For over 1,000 years, Muslims have relied on the human voice to call the faithful to prayer. It's become a tradition that wherever a mosque is built, there is a place for the muezzin or prayer caller, said Aslam Abdullah, a Muslim scholar based in San Bernardino. On May 14, 2020, city hall in Culver City granted a permit to issue the call to prayer at dawn (i.e. 7:49 am), from there King Fahad mosque.  After four days, on May 18, the city's police department revoked the amplified noise permit, citing people congregating at the mosque in violation of the county health order, as well as "numerous loud noise complaints from area residents." Three days later, the city changed course again, reinstating the permit on the condition that the mosque lowers the volume. "We have had and will continue to have a great relationship with mosque leadership," said Capt. Jason Sims with the culver city Police Department. "We are certainly happy to help with facilitating any type of service that is not in violation of county health orders." "I'm glad I don't live near there."
*PLAYA PEOPLE – MEET MINDY: NOW YOU KNOW…
Mindy has lived in Culver City since January 2018
Now you know that Mindy:
Is color blind since birth.
Never had a car accident.
Love the smell of bacon.
Has visited 17 States in America.
Has visited   8 foreign countries.
Speak French.
Love the Jerry Springer show.
Lost 150 pounds in the last three years.
Has no Facebook page and hates Instagram.
*PLAYA – BULLETIN BOARD:
1. ***Support Flight Path Museum LAX During the Closure
Stay safe with limited-edition handmade LAX, aviation, and space travel fabric masks at
www.flightpathlax.com/shop/
. Your purchase supports the Museum's educational programs. Thank you!
2. *** "I am told the interim City Manager, Lane Dilg, is a former attorney for the ACLU. I guess that's all we really need to know isn't it? Perfect choice the People's Republic of Santa Monica." – Dr. Jennifer Rivera, Marina Del Rey.
3.*** "Finally, the Starbucks at the Runway Shopping Center is open, but they only do to-go orders. Hopefully, it will be cleaner than it was in the past." – Archie Lindell, Playa Vista.
4. "N'ice Cream is back and open again, also only to go." – Tom I., Playa Vista.
5. ***This a very tough, surreal times. And I guess there's anything wrong with escapism—until escapism is all you've got. —– Linda Tambo, Westchester.
6. ***I have been searching for a great hairstylist since I arrived in Marina Del Rey six years ago. I finally found one last year. Sean James in Santa Monica is the best hairstylist I ever used in my life. Highly recommend. —– Jane S., Marina Del Rey.
7. ***During this quarantine, I DVR the late-night comics, go to sleep before they air and watch them all the next morning with my first cup of coffee. They give me hope: They aren't whining, they aren't agonizing, they are triumphant. I want to be that too. —– Carol Mitchell, Marina del Rey.
Wanted: Freelance Graphic Artist:
Prominent P.R. / Branding firm looking for a freelance graphic artist. Must be creative, experience, extremely reliable, and a good collaborator. Please send complete contact details including phone number and your website to:
Aurora411@TimeWire.net
Playa Vista People Edited By: Aurora DeRose  
Playa Vista People Disclaimer: 1.) Playa Vista People accepts no liability for the content of this email, or for the consequences of any actions taken on the basis of the information provided. Playa Vista People is not associated with any commercial or political organization and is transmitted via the web for the sole benefit of its subscribers. 2.) Unfortunately, computer viruses can be transmitted via email. The recipient should check this mail and any attachments for the presence of viruses.