USE OUR FREE P.V.P. BULLETIN BOARD AND SPEAK TO 25,000 OF YOUR NEIGHBORS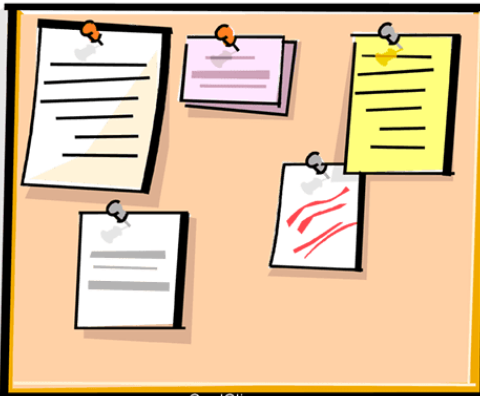 Our incredible P.V.P. Bulletin Board is a unique one-of-a-kind community service. Now you can speak directly to 25,000 of your neighbors for FREE by simply posting it in the Playa Vista people Bulletin Board. 
Reach your neighbors in Playa Vista, Marina del Rey, Culver City, Playa del Rey, and Westchester all for FREE!
Send your free bulletin board post (50 words or less) to PlayaVistaPeople@TimeWire.net
Sell. Promote. Buy. Trade. Hire. Comment. Question. All FREE!
*PLAYA – NEWS: HONEST CO. EARNING TOP EXPECTATIONS
Honest Co. CEO, Jessica Alba
– Playa Vista

Playa Vista-based Honest Co. Inc.'s first-quarter earnings landed slightly above estimates presented in the prospectus for the company's May 5 public debut on the Nasdaq. The maker of nontoxic and eco-friendly personal and household products reported a net loss of $4.5 million on $81 million in revenue for the quarter that ended March 31. Sales were up 12% compared to the first quarter of 2020, which benefited from consumers stocking up at the onset of the Covid-19 pandemic. "This was on top of 36% growth (from 2019 to 2020), which represents a two-year stack of 48% of topline growth," Chief Financial Officer Kelly Kennedy told analysts during the June 16 earnings call.

Honest Co. offers three product categories: diapers and wipes, skin and personal care, and household and wellness. The first category contributed $49.5 million in quarterly revenue, a 2% dip the company attributed to its transition to new "clean conscious diapers" and "pantry loading" that benefited the first quarter of 2020. Skin and personal care products added $26.2 million, a 42% increase, driven by sales volume from incremental investments in digital marketing and expanded distribution with the company's retail partners, according to Kennedy.

The household and wellness category posted the biggest year-over-year uptick — 53% — and accounted for $5.2 million in revenue. The growth was "fueled by our sanitization and disinfecting products that we introduced in the second half of 2020," Kennedy said, adding, "we are starting to see households and retailers de-stock sanitization and disinfecting products as more consumers become vaccinated and return to their pre-Covid routines." At $42.5 million, ecommerce accounted for a majority of the company's revenue, while sales at brick-and-mortar retailers like Costco Wholesale Corp., Target Corp., Walgreen Co. and others, added up to $38.6 million.
*PLAYA – NEWS: MIKE BONIN SERVED WITH RECALL NOTICE
On Tuesday, June 14, Los Angeles City Councilman Mike Bonin was served with a recall notice by a group that self-describes as "a growing grassroots multi-partisan effort to Recall Mike Bonin." "This recall campaign is an extravagant waste of taxpayer money, a thinly disguised attempt to derail my efforts to provide real solutions to our homelessness crisis, and the latest in a series of recall attempts to silence strong progressive voices," said Bonin in a statement. Bonin has served on the Los Angeles City Council since 2013 and represents the 11th district, which includes Pacific Palisades, Brentwood, West LA/Sawtelle, Mar Vista, Del Rey, Venice, Marina del Rey, Playa Vista, Playa del Rey, Westchester, and Ladera.
"Under Mike Bonin's watch, the humanitarian crisis of the homeless population is growing exponentially," the recall campaign stated. "Tax payer money is squandered. Fires. Struggling local businesses. Crime is rampant and rising. Neighborhoods and schools are unsafe. We feel afraid to visit public beaches and community parks." The campaign can start collecting signatures four weeks after the notice was served and will need at least 27,387 signatures to get the recall on the ballot.

*PLAYA – READER COMMENT:


"I just discovered your Playa Vista People digital magazine and think it's a fun look at our interesting community. Keep up the good work!" —- Angel B., Westchester


*PLAYA – NEWS: IKE'S LOVE & SANDWICHES OPENING IN MARINA DEL REY

Ike's Love & Sandwiches is planning to open a Marina del Rey location, the company confirmed. Ike's is known for its iconic menu of more than 800 sandwiches and has been expanding in SoCal. It opened in Culver City at 3895 Overland Ave. and in the South Bay at 460 N Pacific Coast Hwy Suite B, El Segundo. The exact location in Marina del Rey hasn't been announced yet.
*PLAYA – PEOPLE:
Staff of Alejo's Italian Restaurant on Lincoln Blvd in Westchester

*PLAYA – NEWS: MARINA DEL REY FILM FESTIVAL RETURNS TO WELCOME BACK FILMMAKERS AT CINEMARK 18 XD HHLA AND CELEBRATES ITS 10 YEAR ANNIVERSARY:
This summer will mark a milestone for the Marina del Rey Film Festival as it will be celebrating its 10th anniversary at the Cinemark 18 and XD at The Promenade at Howard Hughes Center in Los Angeles California. The festival will screen hundreds of independent films beginning on Friday, July 16, and it will continue through Thursday, July 22. "We are very excited to have this festival in person, and we want to welcome back filmmakers to the best festival experience. We will be screening hundreds of films from around the world," said Festival Director, Jon Gursha.

Festival Program Director Peter Greene adds, "All of us at the Marina del Rey Film Festival are excited about bringing this year's festival back to the theater. There is nothing like the theatrical experience for films. It's the way filmmakers imagine their film to be screened. At the same time, during the pandemic we launched ShortsDaily a streaming element to the festival that allows us and filmmakers to reach an even wider audience as not everyone can get to see all the films in person." The festival has grown over the years to become a "Top 100 Best Reviewed Festivals" by FilmFreeway.

Additionally, streaming options will be available through the ShortsDaily Roku channel. Festival organizers are still accepting submissions for films and screenplays. To learn more or submit a film or screenplay for consideration, visit https://filmfreeway.com/MarinadelReyFilmFestival.

About the Marina del Rey Film Festival. The idea for the Marina del Rey Film Festival was conceived of by Jon Gursha and Peter Greene on a flight back from Europe after exploring the continent's film markets and festivals. With both co-founders working in international markets for independent films, they decided to bring a world-class independent film festival for independent filmmakers to the USA year later, in 2012, the first Marina del Rey Film Festival was held in Los Angeles, celebrating the artistry and spirit of the independent film industry. To learn more, visit https://www.marinadelreyfilmfestival.com/.

*PLAYA PEOPLE – MEET: ZOEY
Zoe has lived in Playa Del Rey since August 2013

FUN FACT: Got all A's in High School
*PLAYA – LENS:


(Top L-R): Mayor James Butts, Vanessa Bell Calloway, Sheila Frazier, Kathleen Bradley, Judy Pace, Councilmember Curren Price, Jr., and Earnest Harden
(Bottom L-R): Jackee Harry, Marla Gibbs, and former State Senator Diane Watson

Marla Gibbs (born Margaret Theresa Bradley; June 14, 1931) is an actress, singer, comedian, writer, and television producer, whose career spans five decades. Marla celebrated her birthday at Peter Georges' Conference Room Restaurant & Bar in Playa Vista and the party was sponsored by a family friend and businessman Henry Woods, founder of HNW International Corporation, an international Consulting/Connector Firm, along with Lemuel Daniels, Peter George, and others.
*PLAYA — RESTAURANTS: 
IT'S VINO O'CLOCK

Ritrovo
6020 Seabluff Dr
Playa Vista, CA, 90094
(424) 289-9326


*PLAYA – SEE IT:
Encampment Fire. Another encampment fire along the 90 Fwy, at Inglewood and Hammack in Area H. It's not a camper, but the guy that left the scene on the bike owns the camper parked on the street and has another parked on Mesmer. 5300-5310 Inglewood Boulevard, Culver City, CA
*PLAYA VISTA PEOPLE – MEET MO AND FRIEND:
Iconic Mo at Mo's Place At the Beach with a happy team member.

MOE'S PLACE AT THE BEACH
203 Culver Blvd
Playa Del Rey, CA 90293
| | |
| --- | --- |
| Mon. | 11AM–9PM |
| Tues. | 11AM–9PM |
| | |
| --- | --- |
| Wed. | 11AM–9PM |
| Thur. | 11AM–9PM |
| Fri. | 11AM–9PM |
| Sat. | 10AM–10PM |
| Sun. | 9:30AM–9PM |
*PLAYA – VIDEO:
County Line Florals pop-up in the Runway Shopping Center Playa Vista

WATCH HERE
*PLAYA – SEE IT:
ELLEN'S SILKSCREENING


ELLEN'S SILKSCREENING

– Email info@ellenssilkscreening.com
– Phone 626-441-4415 – Fax 626.441.2788  


*PLAYA PEOPLE – MEET BENJAMIN:

Benjamin has been living and working in Playa Vista since October 2018.

FUN FACT: Broke both legs skiing.  
*PLAYA – BULLETIN BOARD:

1. ***"New to Runway Shopping Center coming soon: Cacioe Pizza." – Levi G., Playa Del Rey   2. ***"East Coast Bagel in Marina Del Rey makes a good turkey sandwich on a bagel." – Lawrence K., Marina Del Rey

3. ***A group of residents living in Los Angeles' coastal neighborhoods served L.A. City Councilman Mike Bonin with a recall notice. Better late than never! —– Oliver Z., Culver City.

4. ***Illegal fires and fireworks PDR. Tonight is the 5th night in a row that we have been terrorized by fireworks this week. I have had it. Our senior lead officer, Officer Castaneda says 'It's just too hard to respond to these calls because it's difficult to catch them in the act…" Mike Bonin and his staff do not respond to phone calls or emails. We are under siege. It's gotten so bad this week that my dog is now conditioned to start shaking and crying at dusk because she knows what is coming. —- Jennifer Dakoske, Playa Del Rey.

5. ***Kind neighbors. To the thoughtful person who found and returned my missing wallet, thank you so very, very much. Because you left it anonymously, I didn't have the chance to offer a reward, which you probably would have turned down because you seem like that sort of person. As a result, this public expression of gratitude is the best I can do. You saved me some bureaucratic hassles (reapplying for a driver's license, etc.), but more importantly, your kindness has made my day.  —- Mary Anderson, Playa Del Rey
| | | |
| --- | --- | --- |
| 6. ***Homeless man walking around breaking cars windshield with a brick, Why is Westchester city is ok with all the homeless in the park camping out? So unfair for all the residents . —- Johny Aiad, Westchester. | | |
7. ***Los Angeles City Councilman Mike Bonin has been served with a recall notice amid growing concern from residents over the ongoing homelessness crisis. Tragically this is only four years too late! —– Dr. Harriet D., Playa Vista.

8. ***DA George Gascón Wanted to Scrap Hate Crimes Enhancements. —– Yoli W., Playa Del Rey.

9. ***Excellent computer consultant – David Slon – www.DataTamer.com

10. ***If you want a hamburger at Hopdoddy on Tuesday, order it on Monday. Service is sloooooooooooooooooow! —– James Y., Playa Vista

11. ***The P.R. Revolution is underway. Witness here: www.PRPrime.net

12. ***Sell. Promote. Barter. Hire. Comment. Announce. This Playa Vista People Bulletin Board is FREE and you can reach all 25,000 of your neighbors. Send a maximum of 25 words to: PlayaVistaPeople@TimeWire.net

13. ***Marina Shell on Lincoln and Fiji is an honest, fair, reasonable-priced gas station/service station. Family-owned. Winner Playa People Platinum Award!

14***Best Local Electrician: Mike Packham. Winner "Best of Los Angeles Award" 2020. Fair prices, guaranteed work. Bonded and Licensed. Works in Playa Vista, Marina Del Rey, Culver City, Playa Del Rey, Westchester. Call Mike at 310-430-4174.

15. ***Ranked one of the ten most influential business books of the last decade: "Broken Windows, Broken Businss". Now taught in 25 of the top business school in American including : Stanford University, University of Pennsylvania (Wharton), University of Chicago (Booth), Northwestern University (Kellogg), Harvard University, Massachusetts Institute of Technology (Sloan), Columbia University, University of California–Berkeley (Haas):

Broken Windows, Broken Business: How the Smallest Remedies Reap the Biggest Rewards – Kindle edition by Levine, Michael.
WANTED: Entry-level Research Assistant job at Michael Levine Media, one of America's premier P.R. and Branding firms having represented 58 Academy Award winners 34 Grammy Award winners, and 43 New York Times best-sellers.
If you desire a future in either the entertainment industry or the media, this could be your "chance in a lifetime, in a lifetime of chance!"
1. Looking for an extremely reliable (1 year preferred commitment) entry team member as a Research Assistant. (Recent college graduates are encouraged to apply)
2. You must live close to Playa Vista (within 30 minutes) and be available for one weekly meeting at our location for 2 hours on Monday (outdoor office, with masks) and a one hour Zoom call on Friday
3. Must be smart, resourceful, tech-savvy, organized, and hungry to learn. A great opportunity to learn and grow within the world of media and entertainment.
Fee: $600.00 /month –
Please have contact details including a phone number. USE INDNEED ONLY. PLEASE SEND US YOUR REFERENCES WHEN APPLYING.
Job Type: Part-time
Salary: $600.00 /month
Playa Vista People Disclaimer: 1.) Playa Vista People accepts no liability for the content of this email, or for the consequences of any actions taken on the basis of the information provided. Playa Vista People is not associated with any commercial or political organization and is transmitted via the web for the sole benefit of its subscribers. 2.) Unfortunately, computer viruses can be transmitted via email. The recipient should check this mail and any attachments for the presence of viruses.