*PLAYA PEOPLE – MEET DIANA:
Diana Moebius, President of La Bloom Beauty at the Playa Vista Farmers Market
*PLAYA – NEWS: L.A. STARTUPS TAKE ADVANTAGE OF BOOMING PET CARE INDUSTRY
Pet training company Zoom Room Inc.
– Culver City.
Owners are increasingly giving their dogs and cats the luxury treatment, which is leading to strong growth for the pet care industry and opportunities for several startups in Los Angeles. Ruhell Amin, sector lead for global retail at Playa Vista-based independent advisory firm William O'Neil and Co., attributes the industry's growth to premiumization and humanization. Premiumization is the concept of brands appealing to consumers by emphasizing quality and exclusivity, according to Amin, while humanization is the idea that many pet owners have begun thinking of their pets as family members.

That growth has given rise to a wave of pet care-focused startups in L.A. in recent years, with businesses that are dialed into areas such as veterinary services, grooming, products and training. The popularity of pet care startups even led to the creation of Leap Venture Studio. The Mid-City-based accelerator — founded by animal welfare nonprofit Michelson Found Animals Foundation Inc., pet technology company Kinship and investment firm R/GA Ventures — has funded more than 25 startups since launching in 2018. "At the end of each year's cohort, we look at each other and try to figure out if we're going to do (Leap Venture Studio) again the following year," said Brett Yates, chief executive of Michelson Found Animals Foundation. "There was zero doubt from any of us this year about it. The space is really rich."

Though the U.S. economy shrank 4% during the pandemic, spending on pet care products and services has surged. According to Common Thread Collective, pet product revenue grew 63% amid the pandemic.This mirrors the recession of 2008, Amin said, when spending on pet products rose 12% despite decreased consumer spending overall. Pet care products are considered a necessity, making the industry resilient because of regular and frequent consumer purchases, Amin said. "The pet industry is generally one of the most resilient categories during an economic downturn because of the nature of the pet-parent relationship," Amin said. .



*PLAYA – NEWS: POLICE SEEK HIT-AND-RUN DRIVER WHO SERIOUSLY INJURED PEDESTRIAN IN CULVER CITY
Police this week released a video of a driver in a white Mercedes-Benz involved in a hit-and-run that left a 33-year-old pedestrian seriously injured near the border of Culver City and West Los Angeles. The white car was driving westbound on Venice Boulevard when it crashed into the man crossing Sepulveda Boulevard about 1:25 a.m. May 15, according to the Los Angeles Police Department's West Traffic Division. The driver did not stop and police are asking the public to help find him.
*WHO READS PLAYA VISTA PEOPLE:
L.A. Clippers owner Steve Ballmer.
*PLAYA – NEWS: LA TO EXPLORE CONTROVERSIAL HOMELESS CAMP IN MARINA DEL REY
The Los Angeles City Council voted to move forward with a study on the feasibility of housing homeless people in temporary cabins or camping sites in certain westside parks and beach parking lots despite opposition from neighborhood groups in the area. City Councilman Mike Bonin, who represents the Westside communities affected by the proposal insisted that the action asks only for a "feasibility study," and was not a final decision. Since proposing the plan to put homeless cabins and campsites in some of the wealthiest and scenic parts of the city, Bonin has faced fierce opposition. Many in the community say they have endured impacts to their quality of life due to the proliferation of homeless encampments in the area. On Wednesday, Bonin described the opposition as vitriolic. "I've always said that there are two approaches to homelessness," Bonin said. "There are those who say there are places where we should look, and there are those that say there are places where we should not look. I am determined to be in that first (group). And as I said. I do not feel it would be appropriate to say we can't do it in my part of town."
*PLAYA – PEOPLE: MEET ZELDA:
Zelda has lived in Culver City since September 1994
FUN FACTS: Has invested in the stock market since the age of 20.
*PLAYA – NEWS: MARINA DEL REY COMPANY ACCUSED OF FIRING WORKER FOR GETTING COVID
A home healthcare worker is suing her former employer, alleging she was wrongfully fired earlier this year for contracting the coronavirus and needing time off to deal with her illness. Shana Tucker-Maheia's Los Angeles Superior Court lawsuit allegations against Marina del Rey-based Complete In-Home Care Services include wrongful discharge, discrimination, retaliation, failure to accommodate and various state Labor Code violations. She seeks unspecified compensatory and punitive damages in the suit filed Monday.
Tucker-Maheia was hired in January 2018 and was assigned to work at the home of an elderly Santa Monica woman, the suit states. The plaintiff began having trouble breathing in late December and paramedics came to her home, the suit states. "Believing she may have COVID-19, plaintiff was instructed to self-quarantine," the suit states. Tucker-Maheia called her company's owner and told her she would not work her scheduled shift because she may have the coronavirus, but the owner responded that the plaintiff did not have the virus and told her to go to work, according to the suit.
Tucker-Maheia tested positive for the coronavirus on Dec. 30 and told the company owner she needed to take medical leave, the suit states. The plaintiff tried to return to work in January, but management refused to allow her to do so and fired her, the suit states. Complete In-Care Home Services subjected Tucker-Maheia to disparate treatment due to her having the coronavirus, which is defined under state law as a physical disability, according to the suit. She also has suffered both financial losses and emotional distress since losing her job, the suit states.
*PLAYA – INTERVIEW: VIVIAN




Realtor Vivian Lesny
Keller Williams Silicon Beach
Q: Why did you choose to conduct your business affairs in the Silicon Beach area? How did you get there? – I have been living and working in the Silicon Beach area before it was coined Silicon Beach! I was born and raised in Culver City and ventured all the way down Jefferson Blvd. to Playa Vista.
Q: Would you have to say has been the forefront of your success in your career? How did you develop your process in your work?– I attribute my success to my authenticity. I truly want what is best for my clients. I feed off of other people's happiness.

Q: Do you see yourself going beyond the Silicon Beach area. Where are you from?
– NO! I love it here, I was born here and I will stay here.

Q: In what ways have you seen the area change since you've been here?
– Silicon Beach has changed incredibly. I use to ride my bike through Playa Vista before it was developed. Downtown Culver City had nothing other than the Culver Hotel and the structure which was San Gemino's and is now Akasha.

Q. Where are your favorite places in the Silicon Beach that aren't well known?– The trails are awesome, I feel like I am out of the big city, high above the hustle and bustle. It's about a 4 mile loop where you have a small patch of nature and occasionally you cross a friendly neighbor or old friend.

Q. What was your first impression of the Silicon Beach, was it love at first sight or did it take time to adjust?– It did take me a moment to adjust. My first thought was of the Stepford Wives. As we started our family we were drawn more and more that thte community and lifestyle. It was a great move for our family and we are thrilled to be a part of it.

Q. What area would you like to see improved the most?– My dream is one day every dog owner will pick up after their dog so the kids can run in the grass freely.

Q: Are there any scenic routes you like to take when going out for the evening or for a regular trip to work?– I am a point A to point B type of person when navigating to my appointments, but when I'm on my bike, I love to take the Lincoln bridge to the bike path and head to the beach for my regular workouts.

Q: How would you best describe the atmosphere of the Silicon Beach, is there anything that stands out to you?
– Our neighbors are so friendly and helpful. Our kids run around together and it feels as safe as it can be in big city life. It's truly a community within a community.

Q: What are your favorite restaurants in the area?
Bull & Butterfly Gulp Sol
Vivian Lesny
Keller Williams Silicon Beach
Cell: 323-712-1903
vivian@vivianlesny.com
*PLAYA — HISTORY:

The landmark M.G.M colonnade in 1937. Culver City


*PLAYA – LENS:
A recent Playa Del Rey sunset set in from P.V.P. reader
Oscar L.


*PLAYA – COMMENTARY by Ed Cirino, Marina Del Rey

Los Angeles Neighborhood Councils generally, and the upcoming elections for the Del Rey Neighborhood Council specifically… They have no power to make laws, and are volunteer ADVISORY organizations. I'll tell you what my main concerns are, and you can post yours. #1 is catalytic converter theft and general vehicle burglary.

How many people (me included) have had to pay big bucks for a new catalytic converter and replacement of broken door locks, or replacement of shattered windows? Anecdotal stories of seeing people walking down the street, pulling on every car door, looking in every car window for something to steal are daily on NEXTDOOR. #2. I believe Homeless encampments are a health and safety issue. They account for 54% of fires per LA Fire Dept in the first 3 months of 2021.

An outbreak of typhus closed down city hall recently. Shigella bacteria and Hepatitis A, are both spread through feces and can easily jump beyond the homeless population. (At least one Los Angeles city staffer said she contracted typhus in City Hall). I think this Del Rey Neighborhood Council election is important insomuch as we have REAL issues that need to be addressed, even if just in an advisory capacity.


*PLAYA – LENS: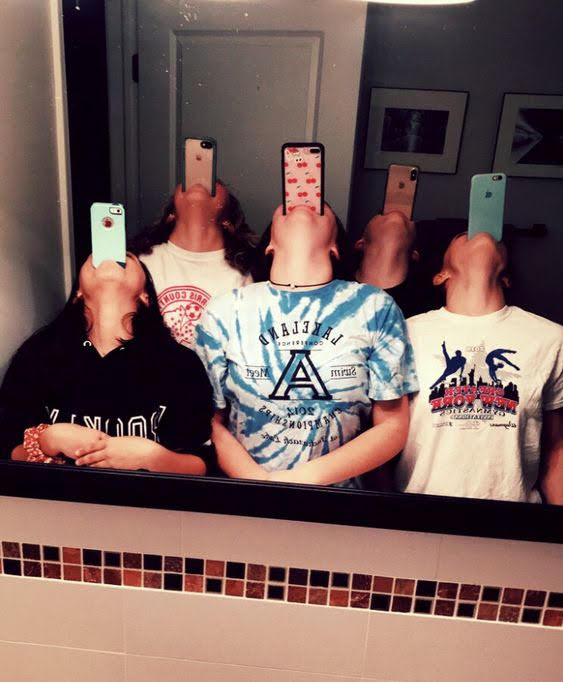 Boredom plays all kinda' tricks on people in Westchester.


The Power of "Broken Windows, Broken Business"

Brand newly revised:




*PLAYA – IN THE NEIGHBORHOOD: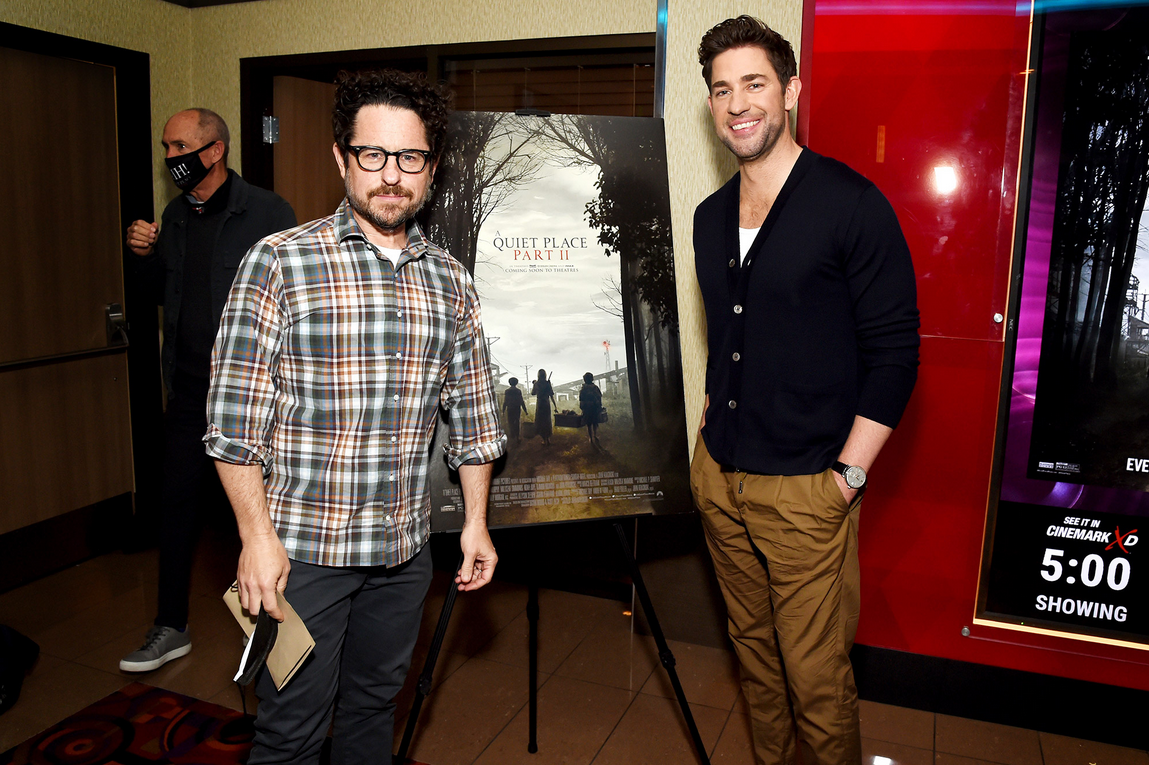 J.J. Abrams and John Krasinski attend the L.A. screening of A Quiet Place Part II at the Cinemark Playa Vista and XD.


*PLAYA PEOPLE – MEET SAYO:
Sayo has been living in Playa Vista since August 2019

FUN FACT: Favorite food – Pork chops

*PLAYA –BULLETIN BOARD:

1. ***Just wanted to let you know mail fraud is active in the neighborhood. Just had a check stolen from the community mailbox at the corner of 77th and El Manor. The thief changed the amount on the check, putting my account in the negative. While I don't write checks very often it's disturbing our mail system is not safe. —- Chris Urner, Playa Vista

2. ***Is anyone else starting to feel like the walls are closing in a bit on the Silver Strand? I have lived here for 30 years. I am not trying to badmouth anyone or any specific thing….but what with the new apartments by the sailboats, homeless people everywhere (especially a new dude living under the bridge at the end of the canal ?!?!), graffiti all over the bridge (when I was growing up here if there was graffiti it was taken care of immediately), people riding their bikes and scooters on the dog path, and what seems like endless construction and maintenance. —- Alexandra Conner, Marina Del Rey

3. ***Go to change.org to vote NO to homeless shelter in LA beaches, parks, and residential neighborhoods. This is YOUR chance to make a difference! —– Evelio Leon, Playa Vista.

4. ***2 loose German shepherds just attacked my dog and me about 20 min ago. It was a close call as I was able to pull my dog away, and we ran back inside, but the dogs are still roaming around. Apparently, they've been roaming for the last 2 hrs. or so. Be careful! 10-20 64th Avenue, Playa del Rey, CA —- Jay Zee, Playa Del Rey
5. ***Hi Everyone, I'm Tom. I'm new to this web site. What inspired me to join you today is we have lost our dear little JD. He is a Black and White American Shorthair who is only one year old. He was lost in the area of 76th street and Sepulveda. If you find him please contact me at 312-613-9226. We will be very grateful! Thanks. —– Tom Lazarevich, Playa Vista

6. ***Life is like a library owned by an author. In it are a few books which he wrote himself, but most of them were written for him. —- Harry K., Culver City.

7. ***Hey everyone. I recently had my car broken into last Friday in the alley by Talbert and Saran. Thanks to one of our PDR neighbors, we got the license plate and I had the police run it. The car was stolen and the person driving it was arrested the next day. A week later, I go to start my Toyota Prius and it sounds like a loud motorcycle under the hood. I did some googling and found out my catalytic converter had been sawed off. I checked under the car and the pipes are just dangling. —– Randy Baublis, Playa Del Rey.

8. ***Homeless encampment Glencoe. So today for the first time I walked to Alla park w my dogs instead of driving. On some parts of Glencoe, there was almost no spot to walk on the sidewalk as the tents have occupied the entire length of the sidewalk. There were like 7-8 men laying there and they were all drunk, drugged, and high out of their mind. Few tried to talk to me and I just got out of there as quickly as I could. I cannot believe that this is accepted in our neighborhood. How is this a safe environment for children or even adults? Are we going to continue accepting and enabling these types of incidents in our neighborhood w the excuse that these are unhoused people? —- Sarah Fanai, Culver City.
9. ***Very sad to see what a disgrace and how lawlessness has become a dominant theme in Venice ,what used to be a place of recreation and art, it's now filth and litter and characters from horror shows. Thanks, Councilman Bonin! —– Lily T., Marina Del Rey

10. ***Laqui, the new taco place in the Runway Shopping Center, has a fancy name but it feels more like McDonald's for tacos. —– Lucy Z., Playa Vista.

11. ***I am heartsick that Samy's Camera in Culver City closed forever! Tragic. —– Devon Y., Culver City.

12. ***Why is a health restaurant like Urban Plates serving fried Chicken Tenders? —- Clarence C., Playa Vista.

13. ***Send your FREE 25-word Bulletin Board ad to us for posting in Playa Vista People. It will be read by 25,000 of your neighbors. *Hire *Sell *Promote *Trade *Comment. Send to: PlayaVistaPeople@TimeWire.net

14. ***"The Ralph's on Lincoln and Westchester is starting to look much more like a homeless shelter than a grocery store. I no longer shop here." – Carla K., Playa Del Rey.

15. ***My allergies in Playa Vista in the spring are predictable. When trees, weeds or grasses release pollen, it floats through the air and eventually settles on the mast cells. The second grains of pollen deliver the finishing blow: they follow their polliniferous cousins and release a protein that causes inflammation of the blood vessels. In plain English, "yuck!" —— Dr. Stanford B., Playa Vista.
Playa Vista People Disclaimer: 1.) Playa Vista People accepts no liability for the content of this email, or for the consequences of any actions taken on the basis of the information provided. Playa Vista People is not associated with any commercial or political organization and is transmitted via the web for the sole benefit of its subscribers. 2.) Unfortunately, computer viruses can be transmitted via email. The recipient should check this mail and any attachments for the presence of viruses.