*PLAYA – READER POLL:
DO YOU APPROVE OF THE RECALL OF COUNCILMAN MIKE BONIN?
Send your vote to: PlayaVistaPeople@TimeWire.net


*PLAYA PEOPLE – MEET SLIM:



Slim has been working in Westchester since August 2015

FUN FACT: Was born at midnight (exactly).
*PLAYA – NEWS: EX-BLIZZARD DEVELOPERS PARTNER WITH TENCENT TO FORM UNCAPPED GAMES, WORKING ON AN RTS TITLE
Game developers, David Kim and Jason Hughes
– Playa Vista
Yet another group of Blizzard veterans are forming their own studio, this time with the support of Tencent. The new group is called Uncapped Games Studio, and it's being led by David Kim and Jason Hughes. Uncapped will be working on a new RTS title for PC, to be revealed at a later date. No further details have been revealed for now. Kim and Hughes both recently worked on Diablo 4, with Kim also having credits on Starcraft 2: Legacy of the Void and Hughes having worked on Diablo 3 and Hawken (with Adhesive Games). Both also having prior experience at THQ. Zhongshan Zhang is also on board as lead engineer after experiences at Blizzard, Ubisoft, Foundation 9, Magic Leap, and co-founding Boxi Interactive.
Uncapped is located in Playa Vista, California, and is currently in the process of hiring for a number of roles. It falls under the group of studios owned by Tencent called Lightspeed and Quantum Studios Group, which also includes Quantum, Anyplay, Tiki, and Lightspeed LA. "Making the next great PC RTS has been my goal for almost a decade now, and Lightspeed and Quantum is giving us an awesome shot at making that," said Kim. "Putting together a team of great developers with lots of experience and being backed by the right people who also believe in RTS as much as we do, is our first big step in getting there."

Uncapped comes as another in a growing crowd of studios recently formed by Blizzard veterans during a period where the company is also undergoing a wave of high-profile departures. These companies include Mike Morhaime's Dreamhaven and its subsidiaries, Moonshot and Secret Door, Warchief Gaming from Chris Metzen, Second Dinner from Ben Brode, Lightforge Games, and several more.

*PLAYA – NEWS: MARINA DEL REY FILM FESTIVAL RETURNS FOR ITS 10-YEAR ANNIVERSARY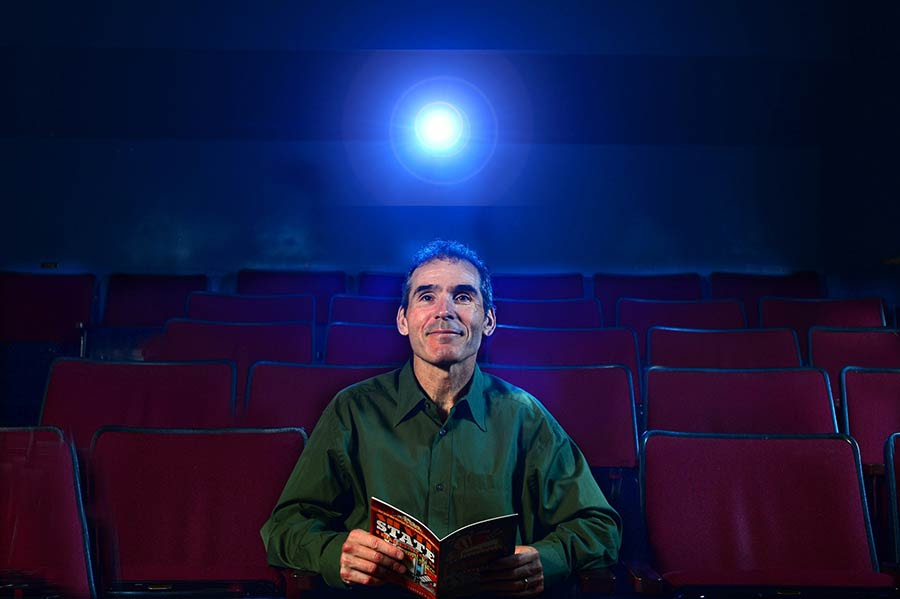 Hundreds of independent films will screen this summer at the Marina del Rey Film Festival, which returns for its 10-year anniversary. The milestone event happens July 16 through July 22 at Cinemark 18 and XD at The Promenade at Howard Hughes Center, 6081 Center Drive, Los Angeles. "We are very excited to have this festival in-person, and we want to welcome back filmmakers to the best festival experience," Festival Director, Jon Gursha, said in a statement. "We will be screening hundreds of films from around the world." It's been more than a year since the festival gathered for in-person screenings.
"All of us at the Marina del Rey Film Festival are excited about bringing this year's festival back to the theater," Festival Program Director Peter Greene said. "There is nothing like the theatrical experience for films. It's the way filmmakers imagine their film to be screened," Greene said. "At the same time, during the pandemic, we launched ShortsDaily a streaming element to the festival that allows us and filmmakers to reach an even wider audience as not everyone can get to see all the films in person."
The festival was dubbed a "Top 100 Best Reviewed Festivals" by FilmFreeway. In 2020, it was virtual due to the pandemic. Film streaming offerings are also still available through the ShortsDaily Roku channel. Gursha and Greene introduced the festival after visiting Europe and exploring the film markets and festivals. In 2012, they brought together the first Marina del Rey Film Festival held in Los Angeles, celebrating the artistry and spirit of the independent film industry. Festival organizers are still accepting submissions for films and screenplays. Contact organizers to submit a film or screenplay for submission, and for more information via the website.
*PLAYA – COMMENTARY: BY COURTNEY PAULSON


WEAR A HELMET – Pretty Please? My husband just witnessed a horrible accident that severely injured one person and traumatized all who saw it happen. A car hit a woman on an electric bike in Playa Vista. I see a lot of LMU students and other riders zooming around the neighborhood with no helmets. PLEASE encourage and/or beg your friends, partners, and kids to wear a helmet. Nobody expects what happened to this young woman today to happen to them. It pains me to think how things could have been different if she was wearing one. My heart goes out to her and her family. I hope she can recover.


*PLAYA – NEWS: AFTER FLORIDA COLLAPSE, MARINA DEL REY CONDOS FOUND TO BE SAFE BUT IN NEED OF REPAIR

Los Angeles County Supervisor Janice Hahn brought county building inspectors to the 600-unit Marina City Club Thursday to survey the multi-structure condo complex. "My concerns are that we don't have something happen here that we've been watching in Florida," she said. The deadly building collapse in Florida certainly prompted the county to take a look at the condos, but the inspection did not happen until after Goldstein's investigation aired.
But not everyone was happy to welcome Goldstein back to the property, with security officers asking him and his team to leave before calling the Los Angeles County Sheriff's Department. Goldstein's previous investigation uncovered a report from 2018 that called the complex an "aging property." That report included photos of waterproofing cracking on the deck and leaking pipes below. Another report, prepared in April of this year, found that "nearly all of the waterproofing throughout the property on the recreation decks and tennis courts is failing in some way, with water penetrating the structure."
The report went on to say that, over time, the issues could cause "significant damage to the building's structural integrity." When asked why the county didn't do something earlier in response to those troubling reports, Hahn said, "That's a good question." The buildings sit on land leased from the county, and earlier this year the county threatened to red tag the property if millions of dollars in repairs were not made. The county has since convinced the property owner to conduct a structural engineering study, which will take time to complete. But, on Thursday, county building inspectors were on hand to take their first hard look at the conditions.
"Some signs of aging are routine, and others may be of more concern," Steven Frasner, with the L.A. County Department of Public Works, said. "So our engineers will take a look at that." Hahn also met with residents and tried to address their concerns, telling them that the county was going to get to the bottom of the issue, but some homeowners came away more worried. "I'm scared, actually," one woman said. "After hearing it from her right now, I'm pretty scared."
*PLAYA – NEWS: POPULAR MEXICAN RESTAURANT WILL SOON BE MAKING A HOME IN CULVER CITY:
A sign hanging in the window at 10601 Washington Blvd. #103 (corner of Overland) has signaled the arrival of Teddy's Tacos restaurant. The taco spot already has locations in both Pasadena and Industry. "Culver City is so amazing," said Adriana Aljurdi, Co-Owner of Teddy's. "The reason why we chose Culver City is because it was an opportunity we couldn't pass up. It's right next to the Sony studios and in a great location." Like it's namesake, the menu includes a wide range of tacos with a variety of meats such as: Asada, Al Pastor, Chicken, Carnitas, Barbacoa, Tinga, and Chorizo. The restaurant also offers potato and mahi-mahi tacos as well as their specialty tacos with fun ingredients like stuffed jalapeños, bell peppers and even raisins.
"We've taken your regular taqueria and upgraded it to the next level," said Aljurdi. "We call them gourmet tacos. They're not your typical street tacos. A lot of them are recipes from my mom in Mexico with our own take. We're really proud of what we serve." If you're not in the mood for a taco, Teddy's also has other menu options like their take on a grilled cheese which comes on a tortilla and features coleslaw, and carne asada. While the menu at the Culver City location will be the same, the restaurant owner says they did have to make renovations to the location. "It used to be a sandwich shop so we had to do construction to turn it into a taco shop, like adding a hood and a grill."
The restaurant will open September 2021. To see the full menu, find out more about their other locations, you can visit https://www.teddystacos.com.
*PLAYA PEOPLE – MEET: MISSY
Missy has been living and working in Culver City since August 2016

FUN FACT: Loves Norah Jones and Diana Krall
USE OUR FREE P.V.P. BULLETIN BOARD AND SPEAK TO 25,000 OF YOUR NEIGHBORS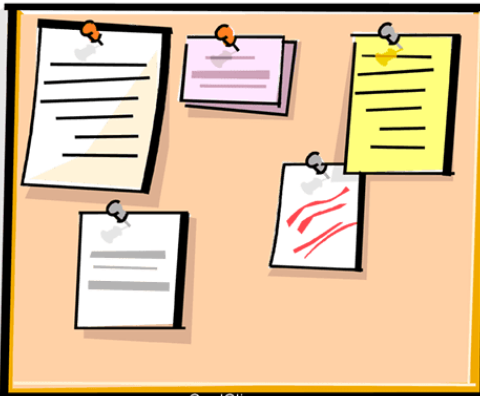 Our incredible P.V.P. Bulletin Board is a unique one-of-a-kind community service. Now you can speak directly to 25,000 of your neighbors for FREE by simply posting it in the Playa Vista people Bulletin Board.
Reach your neighbors in Playa Vista, Marina del Rey, Culver City, Playa del Rey, and Westchester all for FREE!
Send your free bulletin board post (50 words or less) to PlayaVistaPeople@TimeWire.net
Sell. Promote. Buy. Trade. Hire. Comment. Question. All FREE!
*PLAYA – SPOTTED:
Jessica Alba's clean brand recently went public with an astonishing $412million IPO and was valued at $1.4billion.
And she looked every inch a beauty boss as she headed into her Honest Company offices on Thursday in Playa Vista.
The 39-year-old actress sported a stylish silk skirt with an oversized shirt as she chatted away on her phone before heading upstairs to work.
*PLAYA – VIDEO:

Local woman makes her baking dreams a reality with new Culver City shop. Dr. Sika Little always enjoys the small bakery business as a fun side project and ships products nationwide, but recently she was able to make her dream come true with her first opening. I did. Official Dr. Shica's Bakery in Westfield Culver City

WATCH HERE


*PLAYA – EVENTS:
2 pm – 4 pm.
SATURDAY, JULY 24
Outdoor Book Signing

LIVE AND IN-PERSON:
Meet Michael Levine, the author of the best-selling business book "Broken Windows, Broken Business"

Celebrating the new, revived edition. 25% new material.
"One of the most influential business books of the last decade"

Taught in all 25 of the best business schools in America.

Petals N Wax
13432 Maxella Ave
Marina Del Rey, CA 90292


*PLAYA PEOPLE – MEET: ROSE

Rose is a waitress at Bull & Butterfly in Playa Vista.


*PLAYA – IN THE  NEIGHBORHOOD:
IMAX Headquarters Playa Vista.


*PLAYA – LENS:
Ritrovo Playa Vista — Summer is for eating delicious food and drinking spectacular wine with great company. Come soak up the sun this summer on our spacious patio.

*PLAYA PEOPLE – MEET PETE:



Pete has been living and working in Playa Del Rey since February 2009.

Fun Fact: He does know how to drive a car or a bike.
*PLAYA – BULLETIN BOARD:

  1. ***Casing the Neighborhood. A young man (possibly a gang member) went up and down Calabar Avenue between 3 and 4 yesterday afternoon ringing doorbells where no cars were present. When I answered the door it surprised him and he quickly left. He was picked up by a car with multiple occupants at the end of the street. Stay alert! —– Brian O'Rourke, Playa Del Rey

2. ***Let's be honest. The City is NOT safe. Criminals are brazenly on offense and police, who have been totally and completely demoralized have largest stopped doing their job. Do you blame them? We have elected crack-pot prosecutors who let dangerous criminals out without bail and we have a complete out-of-control Southern Border. We are f—ked! —–Dr. Sharon W., Playa Vista

3. ***As a group, realtors are not the smartest bunch and I am being kind. —– Davies H., Culver City, (Former realtor)

4. ***Not a single 4th of July decoration at Runway Shopping Center in Playa Vista during the holiday! WTF? —— Oliva B., Playa Vista.   5. ***"I wouldn't hire Mike Bonin to drive cards in a car wash on a hot day even if I were desperate. Not smart enough." – Marylin D., Culver City
6. ***"A new local restaurant is coming to the Playa Vista Runway Shopping Center called Neighbors. It should open in August. Stay tuned." – Larry S., Playa Vista  
7. ***"Book covers are the original clickbait."

8. ***In publishing, a generational conflict rages between the under-40s and the over-40s. At stake: the relationship between art and artist. —- Lance H., Marina Del Rey.  
9. ***"I am not sure who is more inconsiderate, parents of screaming children or pet owners obsessed with their animals." – Hillary P., Culver City   10. ***"I really wonder why some people act like all text messages are an emergency." Ronaldo G., Marina Del Rey

11. ***My good friend Martha from Westchester is always envious, but she was a stalwart friend, and mordantly funny about women's plight. —– Lauren E., Westchester.

12. ***The Los Angeles City Council voted to draft new rules barring homeless people from camping near schools, parks, libraries, and other "sensitive" facilities, a sudden change in direction for a city struggling to address a humanitarian crisis while also restoring access to its public spaces. This is only say five years too late but what the hell! —- Roberto G., Culver City.

13. ***My name is Shaye and I just recently moved into the neighborhood as I am going into my sophomore year at Loyola Marymount University! I am currently looking for a job and I have a wide variety of positions I can fill! I am looking for nannying, babysitting, mother's helper, errand runner, dog walking, or sitting! I am available M-F and my times are flexible. I have a reliable car and can pick it up or drop it off.  My number is 714-341-9065 if you are interested!

14. ***86th & Emerson. FYI I was walking my dog home this morning and a man that is sleeping on a couch in front of the townhomes started to follow me home. I pretended to live at the nearest home to me to make sure he would stop I went up to the pathway so I would be out of his sight and I looked back and he was circling the area waiting for me to come out then finally went back. Be careful while walking around that area. —– Briana Acuna, Westchester.

15. ***Santa Monica's City manager Lane Dilg's leadership was exactly what you would expect from an A.C.L.U attorney. Fortunately, she is leaving soon and of course, the City is s crime-ridden, decayed disaster. Surprised? Hardly. —— Mitchell G., Marina Del Rey.
Playa Vista People Edited By: Aurora DeRose
Playa Vista People Disclaimer: 1.) Playa Vista People accepts no liability for the content of this email, or for the consequences of any actions taken on the basis of the information provided. Playa Vista People is not associated with any commercial or political organization and is transmitted via the web for the sole benefit of its subscribers. 2.) Unfortunately, computer viruses can be transmitted via email. The recipient should check this mail and any attachments for the presence of viruses.