*91% OF PLAYA VISTA PEOPLE READERS SLAM SECURITY GUARDS FOR WATCHING YOUTUBE VIDEOS WHILE WORKING: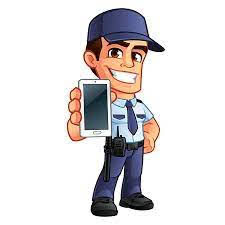 Safety seems to be a top concern of Playa Vista People readers and 91% responded negatively to security guards watching YouTube videos while working according to a recent reader poll.

Almost 800 Play Vista People readers wrote in, many complaining about security guards constantly and consistently watching YouTube videos while they're supposedly working.

One of the comments included – "where do I get a job where I get paid to watch cat videos on YouTube?" said Melinda Greene of Culver City.

Many readers expressed concern about safety in the area given the explosion of crime in the general Los Angeles, Southern California area. "The security guards are supposed to be working not playing on their phones," said Darrell Quinn, a former retired Culver City police officer.
*PLAYA – PEOPLE: MEET GRAMERCY
Gramercy has been living in Playa Vista since June, 2017

FUN FACT: Turned down centerfold offer from Playboy.
*PLAYA – MOMENT: CULVER CITY MAN TICKETED $500 FOR JAYWALKING
The veteran was on his way back from a medical appointment and simply wanted to catch the bus. He told Crime Report he looked both ways before he crossed the street, but that didn't stop two officers from turning on their flashing lights and issuing the citation."It was embarrassing to be stopped in public and treated like I had just committed a serious crime," Milton told the Crime Report.
A 66-year-old black man was given a nearly $200 ticket for walking across the street. Richard Milton of Culver City, California was recently fined $198 by two officers for jaywalking. After late fees including civil assessments given when he couldn't pay, Milton was left with a bill of $500.
Milton's story is one that is modeled by several men and women of color across the region. According to statistics from the California Racial Identity and Profiling Act analyzed by the California Bicycle Coalition, while Black people only make up 9 percent of the population, 31 percent of jaywalking citations are given to African American individuals. In response to experiences like Milton and others, several are showing their support for the Freedom to Walk Act, Assembly Bill 1238 which would repeal California's jaywalking laws. Written by state Assemblymember Phil Ting, a Democrat from San Francisco, the bill would legalize crossing the street at places other than a crosswalk or walk cycle of a traffic signal as long as its done in a commonsense, safe way.
The bill was passed by the Senate in June, but does have to undergo amendments before being made into law.

*PLAYA – NEWS: EXPLORERS PROGRAM SEEKS APPLICANTS IN CULVER CITY
The Culver City Police Department is seeking teen applicants, age 14 to 19, for its Explorers Program, that begins in September.
During the 12-week Basic Explorer Academy, enrollees learn life and leadership skills and gain opportunities for future law enforcement careers.
Upon graduation, explorers have the opportunity to work alongside Culver City officers during special events, assist with station duties, participate in ride-alongs, field trips, and potentially earn community service credit.
Sessions are held at the El Camino Community College in Torrance, with transportation provided from the Culver City police.
Youth qualifications include: at least a "C" school average (GPA: 2.0 or better); good moral character without any serious arrest record; good physical health; and passing background investigations and oral interviews.
*PLAYA – PEOPLE:



Sondra from Playa Del Rey driving free during the Summer of 2021.
*PLAYA – NEWS: TRACI PARK ANNOUNCES CANDIDACY FOR LOS ANGELES COUNCIL DISTRICT 11
Local attorney and community leader Traci Park officially launched her campaign for Los Angeles City Council District 11. Park, a Venice resident, made the following statement as she kicked off a listening tour of the 11th District. "Our community is in a crisis, and it is a crisis of leadership. Los Angeles is failing in its basic task to maintain a safe, livable city – let alone tackling tough problems like homelessness, our housing crisis, climate change and struggling small businesses," said Park.  "LA has the highest poverty rate in California, and some of the highest housing costs anywhere in the country. Our homeless crisis has exploded, our City Hall has been beset by corruption scandals, and for the first time in a century, people are leaving Los Angeles. "Park said the City's own data show that our District lost more jobs than almost any other area of Los Angeles. "Our homeless issues have made Venice and the Westside synonymous with encampments and a symbol of the City's inability to act on critical issues."

"If our community wants progress and change on these issues, if we want a City that delivers on the issues that matter, we have to have new leadership. I have spent my whole career working with cities and public officials getting things done – and I intend to listen, lead and give the people of CD 11 the representation they deserve. "Park is running for CD 11 and to unseat incumbent Mike Bonin. She is kicking off a listening tour of Council District 11, which covers the neighborhoods of Brentwood, Del Rey, Ladera, Mar Vista, Pacific Palisades, Playa del Rey, Playa Vista, Venice, Westchester and other sections of West LA, according to her campaign release announcement.
*PLAYA – LENS:
Lola is stretching her life in many directions in Culver City.
*PLAYA – PEOPLE:

An intriguing look at an intriguing community.
*PLAYA – COMMENTARY: BY EVELYN TAPLIN

Owner, Petals n Wax Gift Store, Marina Del Rey:



As a local retailer in Marina Del Rey. I've tried hard to put more smiles on our customer's faces when they come to buy or see what Petals n Wax is all about! Provided gloves to customers when they came into the store wearing their masks! Even when customers told us they were not going to touch anything we made them smile again when we explained our merchandise was trained to jump into theirs and it did!! Kept the store stocked with the Major Candle Brands. Our customers love and were burning so much more being home so much more. Still offering free gift wrapping on all in-store purchases! Started our new trend of Book Signings with top book writers with another one coming up on July 24 from 2.00 – 4.00 pm with Michael Levine's Broken Windows Broken Business!
*PLAYA – RESTAURANTS: MODERN INDIAN RESTAURANT OPENS IN HEART OF CULVER CITY: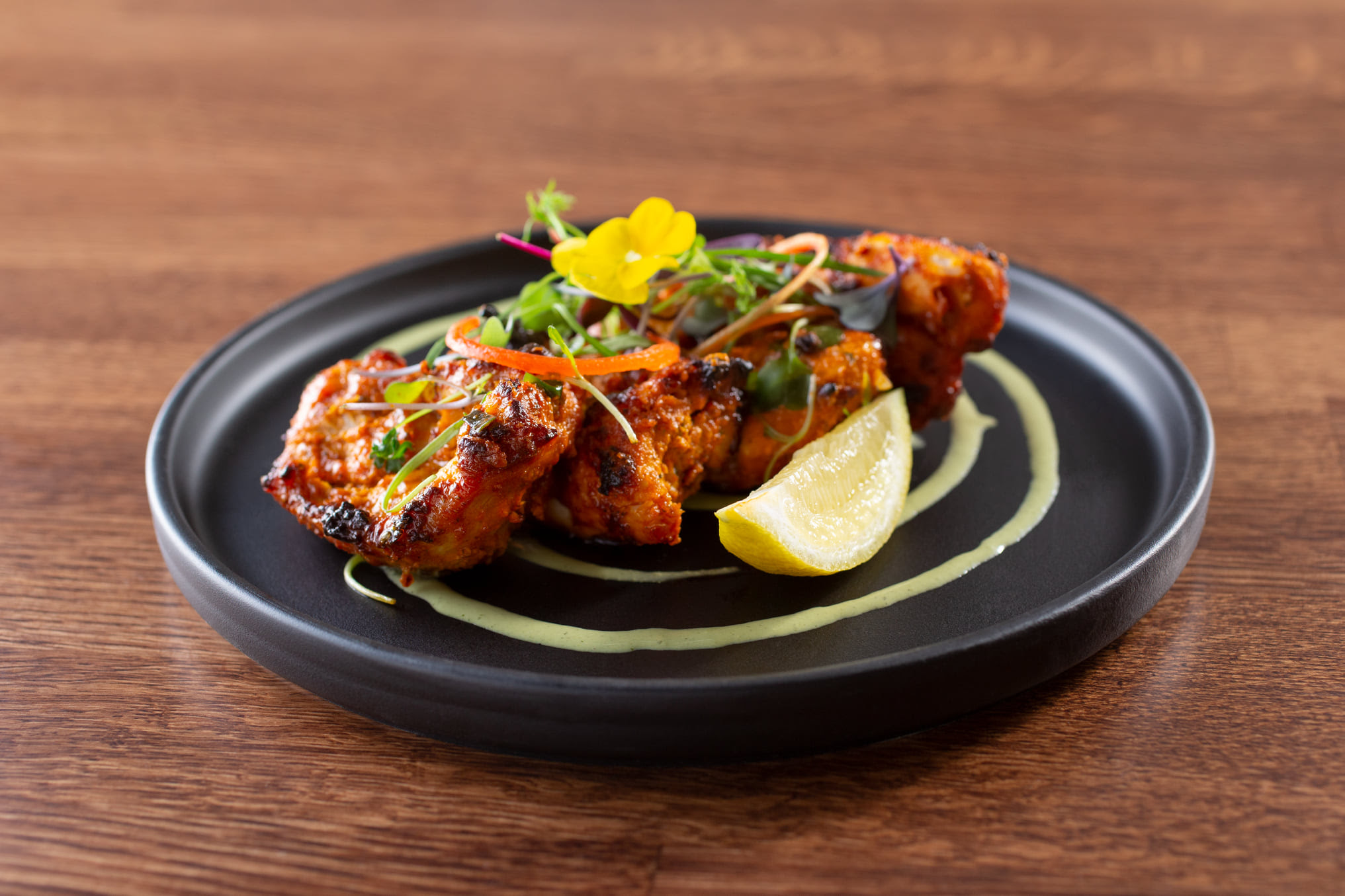 A modern Indian restaurant has come to a Culver City space that has housed a number of eateries over the years.
As reported by Toddrickallen, Arth Kitchen + Bar has opened at 9531 Culver Boulevard. Over the years the space has housed a number of restaurants, including Sambar, AR Cucina, and Ford's Filling Station.
"Located in the heart of Culver City, Arth Bar + Kitchen invites guests to experience Indian cuisine in a completely new way with its contemporary atmosphere, eclectic dishes and innovative cocktails," reads the restaurant's website.The menu includes a range of eclectic small plates, a hearty selection of tandoori options, sauce-centric main plates alongside cocktails (including zero-proof offerings), wine and beer. The kitchen is helmed by Chef Sagar Ghosh who attended the Indus Institute of Hospitality and Culinary Arts.
The restaurant's hours are Monday – Sunday, 11:30 a.m. – 10 p.m. For more information visit https://www.arthla.com/. ​


*PLAYA – MEMORY LANE PHOTO:
The Playa Vista development looking northeast from Lincoln Blvd., with Bluff Creek at right. 2006 photo.


*USE OUR FREE P.V.P. BULLETIN BOARD AND SPEAK TO 25,000 OF YOUR NEIGHBORS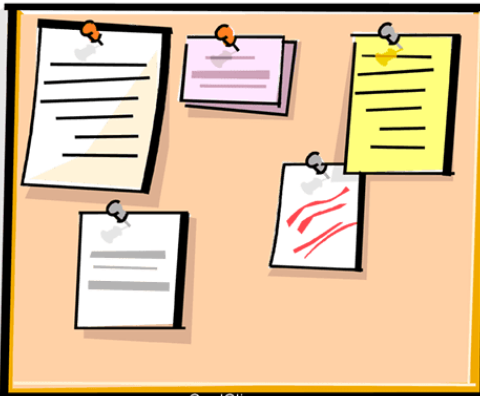 Our incredible P.V.P. Bulletin Board is a unique one-of-a-kind community service. Now you can speak directly to 25,000 of your neighbors for FREE by simply posting it in the Playa Vista people Bulletin Board. 
Reach your neighbors in Playa Vista, Marina del Rey, Culver City, Playa del Rey, and Westchester all for FREE!
Send your free bulletin board post (50 words or less) to PlayaVistaPeople@TimeWire.net
Sell. Promote. Buy. Trade. Hire. Comment. Question. All FREE!
*PLAYA – PEOPLE: MEET EMILIO



Emilio has been working in Marina Del Rey since February 2017

YES OR NO INTERVIEW:
·  Do you play hockey? HELL, NO.

·  Can you bowl? YES, POORLY BUT YES

·  Were you watching the game last night? WHAT GAME? NO

·  Do you like to play badminton? NO. SISSY GAME.

·  Did baseball influence your life? HELL, YES BUT WHEN I WAS IN HIGH SCHOOL.

·  Can a quarterback get a scholarship? A GOOD ONE CAN.

·  Do you know any baseball players' names? MANY

·  Is the Super Bowl your favorite game? NOT NECESSARILY.

·  Were you on the basketball team?  NO, NOT TALL ENOUGH.

·  Did you find a golf ball in your yard? I DON'T HAVE A YARD.


*PLAYA – EATS: URBAN PLATES

Costs $10 per month. Exclusively as part of the Urban Plates app. Only available thru the Urban Plates app for dine-in & takeout orders (not valid for delivery)
PLATE PASS OVERVIEW:
Plate Pass is a membership subscription available exclusively on the Urban Plates app. It makes all individual entrees purchased on our app for dine-in and takeout $10 (or less) for the duration of the monthly membership. Plate Pass is for dine-in and takeout orders only and is not valid for delivery orders. Plate Pass memberships are valid for a month from the date of purchase and automatically renew unless canceled.

HOW PLATE PASS WORKS:
The Plate Pass price for entrees will be applied to the member's order when they checkout with the app. The prices you see in the app while you shop will be the regular menu price, but will be adjusted to $10 during your checkout. You do not need to apply a promotion code, the Plate Pass discount will automatically be applied if you have a membership.

LEARN MORE HERE
Urban Plates – Playa Vista
12746-3 W. Jefferson Blvd
Playa Vista, CA 90094
P: (424) 256-7274
urbanplates.com
*PLAYA – PLATINUM SPOTLIGHT:

Nancy Pelegrino, Acclaimed Realtor, Wins Best of Los Angeles Award- "Best Real Estate Agent (Marina Del Rey) – 2021"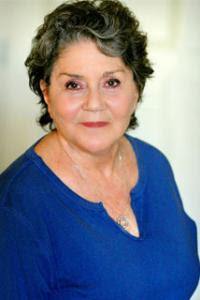 The "Best of Los Angeles Award" community was formed five years ago and consists of over 7,400 professional members living and working in Southern California. It celebrates the best people, places, and things in Los Angeles with the slogan "No Ads. No B.S. Only the Best." "The mission of the community is to celebrate the best of Los Angeles, and allow its community members to connect with other members who share the highest standards of quality and integrity," expresses DeRose. "We're honored to include Nancy Pelegrino into our BoLAA family."
Nancy Pelegrino, acclaimed realtor, wins Best of Los Angeles Award – "Best Real Estate Agent (Marina Del Rey) – 2021", according to Aurora DeRose, award coordinator for the Best of Los Angeles Award community.
A native of Chicago, Nancy Pelegrino is a former high school English and History teacher. In the 1980s, she moved to California and started her real estate career, applying the same straight talking, clear thinking to her business that she had learned as a teacher. A licensed broker, Nancy Pelegrino is today one of the stars of the highly competitive Westside real estate market. She knows what's going on in the real estate market and how to help her clients get what they want.
Nancy Pelegrino is gutsy, smart, decisive, and straightforward. So is her business. She doesn't have time to waste, and she doesn't waste her clients' time. She has built her business to meet her clients' needs. That means days, nights, weekends. That means all types of properties, anywhere in Southern California. If you want honest, hardworking successful real estate representation without all the fuss and fluff, call Nancy Pelegrino today.
Nancy Pelegrino
Pelegrino Properties
http://www.pelegrinoproperties.com/default.asp.f-aboutme
310-245-9790 Mobile
Nancy@PelegrinoProperties.com
310-306-8286


*PLAYA – EVENTS:
2 pm – 4 pm.
SATURDAY, JULY 24
Outdoor Book Signing

LIVE AND IN-PERSON:
Meet Michael Levine, the author of the best-selling business book "Broken Windows, Broken Business"

Celebrating the new, revived edition. 25% new material.
"One of the most influential business books of the last decade"

Taught in all 25 of the best business schools in America.

Petals N Wax
13432 Maxella Ave
Marina Del Rey, CA 90292


*PLAYA PEOPLE – MEET ESTELLE:



Estelle has been living in Playa Del Rey since January 2003
FUN FACT: Has never traveled outside California.
*PLAYA–BULLETIN BOARD:
  1. ***The most disappointing service at Butterfly & Bull. We'd made reservations and were told clearly that we only had our table for 90 minutes, which is fine if service is responsive. However, the cocktail we ordered when we sat down was not delivered until well after our entrees (despite the fact we mentioned twice we'd never received it). We asked for a box at the end, and our server then disappeared for 30 minutes. When he finally returned we let him know we needed to leave and asked again for a box. It took ten more minutes and another 15 to get our bill. The food was fine, and if the service had been even average, we'd probably go back. —– Brooke H., Hermosa Beach.

2. ***Like the job Councilman Mike Bonin job is doing to devastate our neighbor. Call his office at 213-444-3508 and tell him what you think! —– Gaylor L., Marina Del Rey.

3. ***This FREE P.V.P Bulletin Board is here for you! – Reach 25,000 of your neighborhoods in Playa Vista, Marina del Rey, Culver City Playa del Rey, and Westchester all for free! Maximum 25 words. Hire. Sell. Buy. Rent. Barter. Comment. Question. Meet up. This is your free community billboard.  Enjoy! Send your free postings to: PlayaVistaPeople@TimeWire.net

4. ***"I noticed that the Runway Shopping Center in Playa Vista, there were no patriotic celebration on the 4th of July. You have to ask yourself, 'What are they thinking?' – Former Sergeant First Class, Reynold G. (disabled veteran), Culver City

5. ***2 suspects explode open Chase Bank ATM. Chase Bank ATM at Manchester and Fordham was exploded open last by what looks like two men last night was caught by our security cameras. – 7140-7150 West Manchester Avenue, Los Angeles, CA —– Ashley Edwards, Westchester.

6. ***Santa Monica's City manager Lane Dilg's leadership was exactly what you would expect from an A.C.L.U attorney. Fortunately, she is leaving soon and of course, the City is s crime-ridden, decayed disaster. Surprised? Hardly. —— Mitchell G., Marina Del Rey.Great Photography at Great Prices,   7. ***Satisfaction Guaranteed See www.ar310.comYourSoulShots 
  8. ***Help the area is awful, the 90 freeway filthy, off-ramp, also land along 90 homeless living in the vacant land behind Nursey. Why? How can this get corrected before a fire is started? Drunk lady sleeping outside on the ground in front of the old Jerry's deli. Where is security? Marina is going to hell! If someone does not step up! Jefferson is pathetic. Cops need to be present.  —- Cheryl McMichael, Marina Del Rey.

9. ***The staff and owner of Casa Modena Ristorante have a warmth that would make Frigidaire proud. —– Alice Y., Culver City.

10. ***LAX Lyft Experience. We arrived back in LAX from our first vacation in a very long time on Saturday, May 28th about 8:30 pm. We ordered a Lyft for the 2.5-mile drive to our home in North Kentwood. The final cost? $48.00! Our trip to the airport on Lyft was $14.00. I've heard of surge pricing but that seems excessive. —– Jack Nelson, Playa Vista
Playa Vista People Disclaimer: 1.) Playa Vista People accepts no liability for the content of this email, or for the consequences of any actions taken on the basis of the information provided. Playa Vista People is not associated with any commercial or political organization and is transmitted via the web for the sole benefit of its subscribers. 2.) Unfortunately, computer viruses can be transmitted via email. The recipient should check this mail and any attachments for the presence of viruses.