*PLAYA PEOPLE – MEET MERCY: NOW YOU KNOW…

Mercy lives and works in
Marina Del Rey
since January 2014.
Now you know…
Was born in Boston to a 15-year-old mom.
Learned to swim at age 3.
Had a crush on Humphrey Bogart throughout all of high school.
Speaks French.
Hates French Fries.
Married and divorced four times.
Loves ballet.
Owns two "My Pillows"
Walks outside barefoot.
*PLAYA – NEWS: MONIQUE LHUILLIER TO SOUTH COAST PLAZA, FREE MARKET TO RUNWAY PLAYA VISTA
New high-end bricks-and-mortar retail is scheduled to open in Southern California this fall. Monique Lhuillier is scheduled to open its third flagship store in early fall. Monique Lhuillier also runs flagships in New York City and the Melrose Place area of West Hollywood, Calif. The upcoming Monique Lhuillier flagship will open in South Coast Plaza in Costa Mesa, Calif. Upon opening, the space will also serve as the stage for the bricks-and-mortar debut of the ML Monique Lhuillier contemporary collection at the retailer's flagship salons. The collection has been sold on the designer's website, MoniqueLhuillier.com., and was inspired by the chic world of New York socialites.
Lhuillier said that, like her other two shops, the South Coast Plaza flagship will give a full view of her collections. "The beautiful space and interiors will welcome you to my world and showcase my collections from fragrance to ready-to-wear, contemporary and of course bridal. Also, coming in 2021, we are launching intimate apparel just in time for our 25th year anniversary," she said in a statement. The South Coast Plaza shop will be located in the retail center's Saks 5th Avenue wing. Its neighbors will include boutiques for the Camilla and Lafayette 148 New York brands.
In September, the retail concept Free Market is scheduled to open a 21,000-square-foot space at the Runway Playa Vista retail center, which is located in Playa Vista, Calif., a short drive from the Los Angeles International Airport. The first location of Free Market was opened in Denver in 2019. It was developed by a group that included Raan Parton, a cofounder of the Los Angeles fashion-and-accessories brand Apolis, and his wife, Lindsay Parton. Free Market founders also include their colleague, Paolo Carini, who is a partner in the Est4te Four international investment and development group.
Free Market will devote space to restaurant concepts such as Loqui, a Mexican restaurant; Jeni's Splendid Ice Creams, an artisanal frozen-treat venture; and Joliet, a new bar concept from Ben Adams, the designer and creator of The Know Where Bar in Los Angeles' Hollywood section.
The Playa Vista Free Market location will also feature the lifestyle brand Alchemy Works; County Line Florals, which was developed by actor Abigail Spencer; the HeyDay skincare brand; and Urbanic Paper Boutique, a Los Angeles–based stationery company. Runway Playa Vista is managed by DJM, which developed the Lido Marina boutique retail center in Newport Beach, Calif., said Stenn Parton, DJM's chief retail officer and Raan Parton's brother. "Free Market is one of those progressive retailers," Stenn Parton said. "It merges traditional retail with an innovative marketplace format that enables leading brands to coexist and benefit from shared communal space, programming, and integrated food and beverage. We're thrilled to welcome Free Market to Runway."
*PLAYA – NEWS: PANINI KABOB GRILL SHUTS DOWNS IN PLAYA VISTA; SANTA MONICA AND BEVERLY HILLS ALSO CLOSES PERMANENTLY:
The once-popular Panini Kabob Grill has closed permanently in Playa Vista and also closed two (2) other prominent stores in Santa Monica and Beverly Hills. Playa Vista People reached out several times to Panini P.R. spokesman Jose Jimenez several times for a written company statement but never heard back. The chain, which as recently as a year ago, was pursuing a rapid expansion effort, placed a large banner on the Playa Vista store for a day saying that it was a victim of "high rent" and then quickly took it down.
Panini Kabob Grill featured healthy Mediterranean food and is the latest in a series of restaurant failures in the Runway Shopping area, which is currently undergoing construction. Since closing, Playa Vista People has received numerous comments from former customers of Panini saying customer service had dropped terribly in the last year with an enormous amount of staff turnover. "The place, which was poorly managed, had turned into a to-go restaurant and the staff ignored customers so they could pack boxes." said longtime Playa Vista home-owner Dr. Cynthia Fox.
*PLAYA – NEWS: VENN ANNOUNCES THE LARGEST LIVE ENTERTAINMENT SLATE ON TELEVISION
VENN, the Video Game Entertainment and News Network, is proud to unveil Part One of an in-depth look at its creative programming and broadcast talent, debuting live on August 5th. More shows and talent will be announced in the coming weeks.
Programming will be delivered live from the state of the art 50,000 sq. ft. Vista Studios in Playa Vista, Los Angeles – with a flagship studio at New York's Three World Trade Center to join in 2021. VENN's Studio One at Vista will be outfitted with over 1000 sq. ft. and 30M pixels of LED walls and floors, driving digital storytelling and interactive show formats, as one of the most technologically advanced broadcast studios in the world.
Aimed squarely at the streaming generation, raised at the intersection of gaming and entertainment, VENN will span multiple formats of entertainment – from talk shows and news, to game shows and docuseries. Told through the lens of pop culture and gaming, the breadth of content on offer will speak directly to Gen Z and Millennial audiences.
"From conception, VENN has been laser-focused on elevating the creators of this generation with production leadership, a chance to flex new creative muscles and grow their audiences via our broad distribution," said Ariel Horn, Co-CEO of VENN. "As we close in on our August launch, we're thrilled to pull back the curtain on the first wave of programming – and the unique blend of talent curated from the worlds of gaming and cutting edge digital storytelling."
*PLAYA – NEWS: DOMA KITCHEN LATEST RESTAURANT TO BITE THE DUST
Eastern-European inspired restaurant Doma Kitchen in Marina del Rey has closed, the latest restaurant in the Venice-MDR area to close their doors. Doma Kitchen closed its doors on December 31, announcing its closure in a Facebook post.
"We will forever remember all the great times and the relationships we've built with all of you. It was our greatest joy to serve this amazing community and we hope that we made a small difference. There is a beginning and an end to all great things," wrote owner and founder Angie Corrente.
At Doma Kitchen, Corrente and chef Kristina Miksyte created a menu offering globally inspired cuisine with an emphasis on European and Central Asian techniques. For years the restaurant occupied various locations in the South Bay before moving to the Marina del Rey location in 2017 on Glencoe Avenue. While Corrente did not cite a reason behind the closure, Eater LA has reported that slowing sales and rising costs forced the decision. Other restaurants in the area to close recently include Shima on Abbot Kinney, Kifune on Washington Boulevard and Jody Maroni's Sausage Kingdom on Ocean Front Walk.
*PLAYA PEOPLE – MEET GINGER & MIRIAM: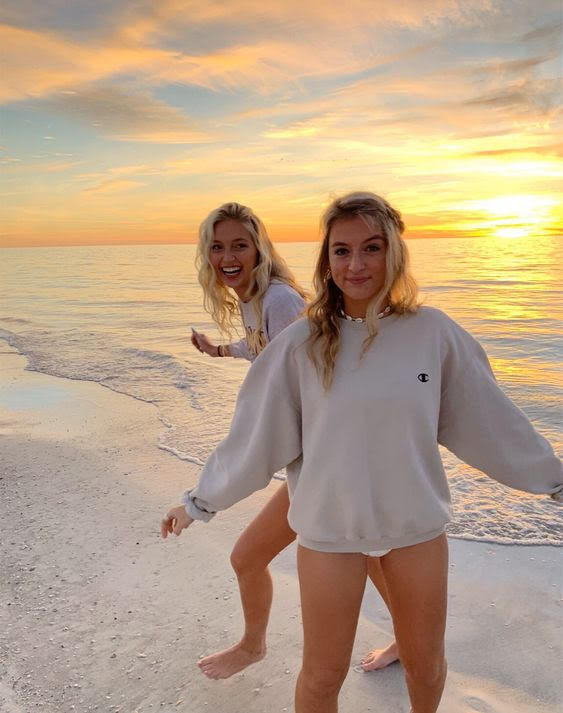 Ginger and Miriam like playing in the ocean in Playa Del Rey.
*PLAYA – SHOPPING: Petals 'N' Wax
Since our customers have been washing their hands over and over with our hand wash and soaps, we felt it necessary to provide the hand towels to put a smile on everyone's face! Mind you with everyone wearing masks and us providing gloves to enter the store we don't know if they are laughing at us or our hysterical merchandise!
Realizing that some people miss their family and friends we have the perfect card for any occasion! We have greeting cards for all occasions! Come visit us 10-6 Everyday! We do not limit how many times you come every week!
Petals 'N" Wax was established in 1993 in Santa Monica as the go to place for candles on the West side of Los Angeles. Over the years, after traveling through Santa Monica, Redondo Beach, Century City, Woodland Hills, and the Westside Pavillion it is currently located in its "HOME" of the past 15 years in Villa Marina Marketplace in Marina Del Rey, Ca.
13432 Maxella Ave
Marina del Rey, California
T: (310) 305-8883
E: evetaplin@gmail.com
*PLAYA – INTERVIEW:
Chef Oscar Chavez | Urban Plates in Playa Vista
Q: Why did you choose to do business in the Silicon Beach area?— I am very familiar with Playa Vista, I grew up around the area and I went to school at Marina Del Rey Middle School.
Q: Do you see yourself going beyond the Silicon Beach area. Where are you from?— Yes, I see myself going beyond the Silicon Beach area. I am from Guadalajara, Mexico.
Q: In what ways have you seen the area change since you've been here? — I have seen the area change tremendously from just dirt and a lonely Home Depot to the now standing luxurious apartments and beautiful views of the area.
Q: Where are your favorite places in Silicon Beach that aren't well known?—I really enjoy bringing my dog to the Playa Vista dog park and I also enjoy walking the trails around.
Q: What was your first impression of Silicon Beach, was it love at first sight or did it take time to adjust?—My first impression was love at first sight.
Q: What area would you like to see the improved the most?— I would like to see the area improve past Lincoln to the west.
Q: Are there any scenic routes you like to take when going out for the evening or for a regular trip to work?—I love driving on Bluff Creek Dr.
Q: How would you best describe the atmosphere of Silicon Beach, is there anything that stands out to you?— The atmosphere in Silicon Beach is very relaxing and calm. I love it when the community gets together and has different themes during weekends to socialize.
Q: What are your favorite restaurants in the area?— My favorite restaurant by far is Urban Plates.
*PLAYA — BUSINESS: JADE ENTERPRISES, GOLDEN WEST TEAM UP ON 2ND DEVELOPMENT IN MARINA DEL REY
Daniel Taban and a rendering of the project in
Marina del Rey.
Two investor-developers that are teaming up to build a shopping center in Marina del Rey now want to develop a 172-unit mixed-use complex nearby. The latest project from Jade Enterprises and Golden West Properties would rise on Washington Boulevard, between Via Marina and Via Dolce, according to Urbanize.
In addition to the apartments, the three podium-style buildings would include 23,000 square feet of retail space and a 361-vehicle garage, according to the report. Twenty-six of the apartments would be set aside for very low-income renters. The buildings would be seven stories at their highest, and would step down to five stories. They would replace a two-acre-long stretch of strip malls.
In addition to the joint development of the shopping center on Admiralty Way and Mindanao Way, Jade and Golden West have been active this year on their own. Jade filed plans in late May for a 50-unit apartment complex in Hollywood, while Golden West paid $55 million for a Pasadena office building in late February. [Urbanize] — Dennis Lynch
*PLAYA – EATS:

L.A.'s award-winning food delivery service for the last three decades.
Get a taste of the Middle East with our Moroccan Orange Turkey! Made with #freerange #organic #nitritefree turkey & bursting with flavor

Delivery right to you door!
*PLAYA VISTA PEOPLE – Only Originals Allowed!:
   
*PLAYA–BULLETIN BOARD:
1. ***Business malfeasance is too often hidden in quarterly reports and harder for most people to follow. Political skulduggery is done in the open—and on C-Span—and is easier to portray. —– Henry B., Westchester.
2. ***In the marshes, if you are extra quiet, you can hear the singing insect stridulate: celebrating life. —– Nancy O., Playa Del Rey.
3. ***As relatively new residents of Playa Vista, we're planning a staycation in our new hometown. We'll finally plow through our lengthy backlist of streaming movies and shows. —- Lance and Glo Minter, Playa Vista.
4. ***My father, who lived in Culver City all his life, died on the 4th of July at age 88. I will always remember the lines from the corners of his mouth seemed graven into his face. —– Rhonda S., Marina Del Rey.
5. ** Losing someone you love is a torturous experience. Watching Los Angeles die is almost as painful. —— Tory Darrow, Culver City.
6. ***"I just bought a new electric bike at Bike Attack in Playa Vista and I just wanted to say I love it. I wish I had one it sooner." – Jacqueline Snyder, Playa Vista.
7. ***The Yummy's market in Playa Vista could certainly use a good cleaning. —– Alice P., Playa Vista.
8.***Over the years, councilman Mike Bonin has amassed quite a stockpile of excuses for his failures in solving the Homeless problem in the area. —– Darla H., Playa Del Rey.
9. ***Did you know? Did you know that the one year anniversary of Playa Vista People is coming up soon! Stay tuned.
10. ***Experienced local handyman you can trust. Call for a free estimate.  Call John Elwart —- 310-985-3657.
HELP WANTED: ENTRY LEVEL PART-TIME JOB (FLEXIBLE HOURS) – NEW BUSINESS COORDINATOR FOR PROMINENT ENTERTAINMENT P.R. / BRANDING FIRM:
Prominent Entertainment P.R. / Branding firm seek entry level part-time (flexible hours) New Business Coordinator. Award-winning firm is 35 years old and has represented: ***58 Academy Award winners ***34 Grammy Award winners ***43 New York Times best-sellers. Must be smart, extremely reliable, resourceful and hungry to learn.
Must be available to meet once a week in Playa Vista and work from home approximately ten (10) hours a week. Must live near Playa Vista AND have reliable transportation. Must be smart, resourceful, tech savvy, organized, and hungry to learn. A great opportunity to learn and grow within the world of media.
www.MichaelLevineMedia.com
Contact: Aurora411@timewire.net
Qualifications: 6 Month Commitment *Must have reliable transportation *Must live close to Playa Vista (45 minute maximum travel)
Job Types: Part-time, Commission

Playa Vista People Edited By: Aurora DeRose  
Playa Vista People Disclaimer: 1.) Playa Vista People accepts no liability for the content of this email, or for the consequences of any actions taken on the basis of the information provided. Playa Vista People is not associated with any commercial or political organization and is transmitted via the web for the sole benefit of its subscribers. 2.) Unfortunately, computer viruses can be transmitted via email. The recipient should check this mail and any attachments for the presence of viruses.