*PLAYA PEOPLE – MEET
ANGIE LEE:
As Chef de Cuisine for Property Hospitality's Hotel June and its outdoor restaurant, Caravan Swim Club, Angie Lee works alongside the property's F&B partner Steve Livigni to craft an experience that showcases ingredients and influences inspired by a road trip from Baja to Santa Barbara.
*PLAYA – NEWS: FORBES RANKS PLAYA VISTA AS
"L.A.'s COOLEST NEW SHOPPING SPOT"
The coolest new shopping district in Los Angeles isn't on Abbot Kinney, in Downtown LA or Silver Lake. It's the new row of boutiques and eateries 10 minutes from LAX at Playa Vista's new Runway: Free Market. That's right. Playa Vista. Once a home for divorced moms and Electronic Arts project managers, Playa Vista in recent years has seen an uptick in interestingness (and real estate values) as Google, Hulu, YouTube, IMAX and Jessica Alba's The Honest Company brought in smarts and taste to these former wetlands where Howard Hughes built The Spruce Goose. Some still liken Playa's vibe to Truman Show-by-the-sea but go on a Saturday, when the Farmer's Market is bustling and Blue Bottle Coffee is pouring Opascope Espressos, and you might think you've stumbled upon a strangely sparkly patch of boho Venice.

Here's what's worth seeing:

*PLAYA – NEWS: CULVER CITY STORMWATER QUALITY MASTER PLAN DISCUSSION PLANNED FOR COMMUNITY MEETING
This week members of the public are invited to attend a virtual Culver City Public Works Community Meeting regarding the Stormwater Quality Master Plan. This will be the second virtual workshop meeting hosted by the Environmental Programs & Operations Division (EPO) of the Public Works Department. The Stormwater Quality Master Plan is a plan used to "guide the City's stormwater quality compliance strategy, prioritize best management practices, prioritize spending, identify potential project partners, and maximize grant funding opportunities," according to CulverCity.Org.
The plan takes a look at Culver city specifically and has identified more than 400 potential project opportunities to efficiently capture and manage stormwater in the Ballona Creek Watershed. The projects range from a series of three categories including: Best Management Practices (BMPs) or Low Impact Development (LID), Green Streets, and Regional Projects. It was developed under the Ballona Creek Enhanced Watershed Management Plan. Because Culver City takes up 99 acre-feet of stormwater, Officials are expected to capture the majority of it complying with the Municipal Separate Storm Sewer System (MS4).
The Master Plan was developed to assist in "meeting stormwater quality compliance targets, to comply with the provisions of the MS4 Permit, and to address the City's water quality priorities." While the meeting is open to the public, residents and participants are encouraged to register at the City's website. People can also learn more about environmental initiatives and more on the project.
*PLAYA PEOPLE: MEET BOBBETTE
Bobbette Williams, has lived in Westechester for 10 years. She is an event planner and chef!
*PLAYA – NEWS: 3 NEW RESTAURANTS OPENING MARINA DEL REY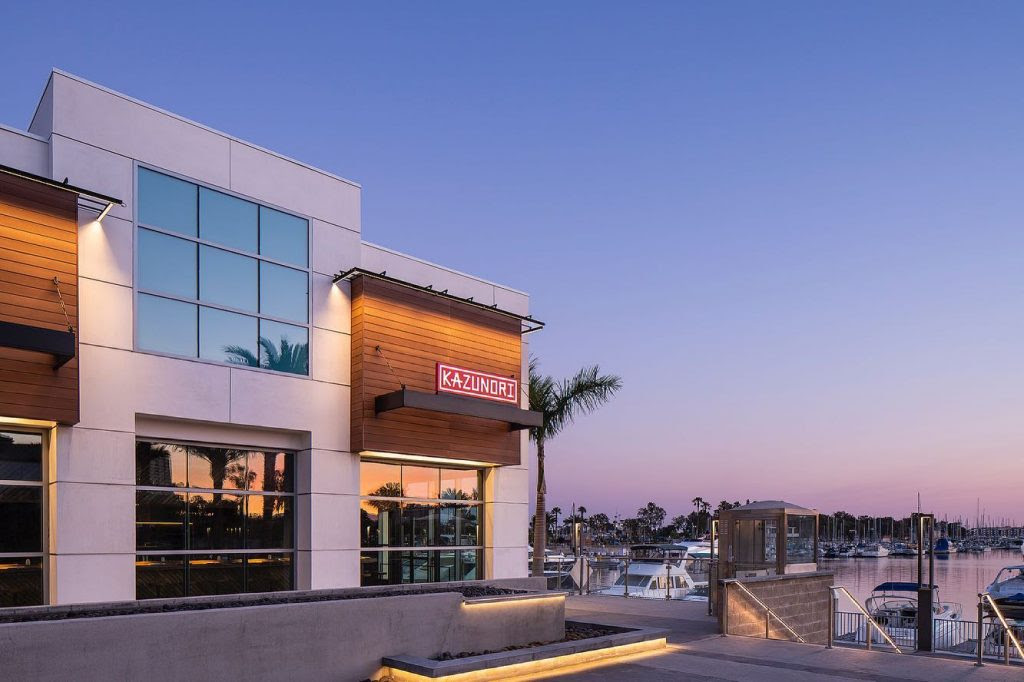 Three new restaurants are coming to Marina del Rey this summer, a spokesperson for the Marina del Rey Convention & Visitors Bureau said. KazuNori, UOVO and HiHo Cheeseburger are opening at the Boardwalk Marina del Rey at 4655 Admiralty Way. KazuNori opened Thursday next to Trader Joe's. "The restaurant features a 24-seat hand roll counter bar where guests can watch their hand rolls being made, and, most importantly, enjoy them while the seaweed is at its best.

The waterfront view is not to be missed, either, especially at sunset," the restaurant announced via Instagram Thursday. "KazuNori Marina del Rey will also offer delivery exclusively through Postmates as well as pick-up from both Postmates and KazuNori Mobile," the restaurant said. Each restaurant has something unique to offer. KazuNori is known for its crispy Nori hand rolls packed with warm rice and fish. UOVO serves fresh, delicious pasta made in Italy. HiHo Cheeseburger offers 100% grass-fed Wagyu Beef Burgers.
*PLAYA PEOPLE:
Summer time fun is in full effect at Playa del Rey.
*PLAYA – NEWS: AS BOOKSTORES STRUGGLE WITH COVID-19, THIS CULVER CITY SHOP WAS JUST OPENING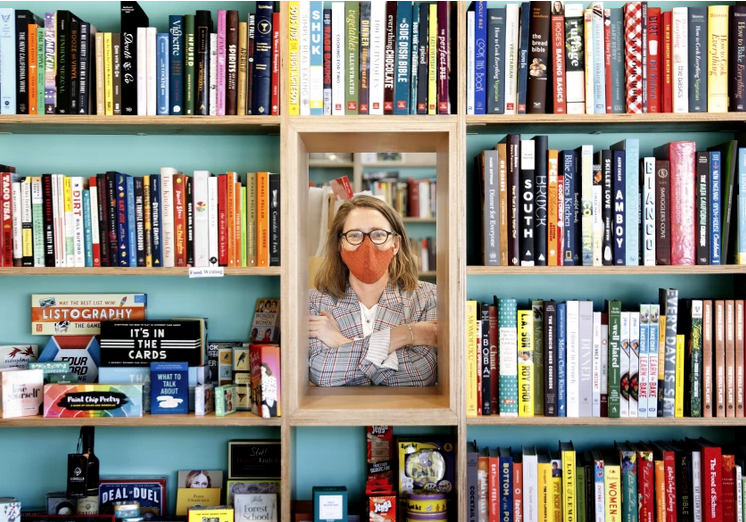 Jennifer Caspar at Village Well Books & Coffee
– Culver City
Reaching for a metaphor to describe what it's like to launch a bookstore during a pandemic, Jennifer Caspar alights on the parable of the frog in the pot of water — the one that doesn't notice it's being gradually boiled alive. "In the beginning of the pandemic, I was like, 'Oh it's just going to be six weeks and then things will be back to normal,'" Caspar, 54, recounted on a gloomy afternoon outside her Culver City bookstore, Village Well Books & Coffee, which opened its doors in January, L.A.'s worst month of the pandemic. "I never really questioned it, I just kept moving forward." She had a bookstore to open. She never panicked.
Caspar signed a lease in February 2020. Conversations with architects were ongoing and city permits were in motion when the shutdown arrived, slowing an already drawn-out process. Having worked in community development real estate, Caspar knew that projects always take longer than you think, even in normal times. After signing the lease, she projected a May or June opening, but in the back of her mind, she knew there was "an excellent chance" that wasn't going to happen. "It was frustrating because you're always pushing for that sooner date… the [month] kept creeping back but it always felt OK," she said. But Caspar had a financial cushion — life insurance proceeds from her late husband — and the presence of mind to focus her efforts on a website. In May, she started selling books from her home.
Dozens of boxes of books, totaling some 1,500, spilled into the hallway and filled her daughter's room and her guest bedroom. With her two daughters and some friends, Caspar drove as far as Burbank, Altadena and Torrance delivering books door-to-door. Revenue grew every month and when the holiday season arrived, it skyrocketed. "In December, the orders were so crazy and exhausting," Caspar said. "It was a lot of working nonstop, but it was enjoyable. It was great seeing it come together." She started paying rent in November, had a soft opening on New Year's Eve and officially opened Jan. 2 — with restricted capacity, of course.

Read Caspar's Full Story Here: LA Times
*PLAYA PEOPLE – MEET JIMMY:
Famous rock photographer Jimmy Steinfeldtat a book signing at Petals 'N' Wax Marina del Rey


*PLAYA – N'ICE CREAM:


Join The Fun In Playa Vista

N'ice Cream on Tap – Gelato, Frozen Yogart, Custard, and Sorbets. Made your way!
N'ice Cream Playa Vista
12746 W Jefferson Blvd, # 2160
Playa Vista, CA 90094
*USE OUR FREE P.V.P. BULLETIN BOARD AND SPEAK TO 25,000 OF YOUR NEIGHBORS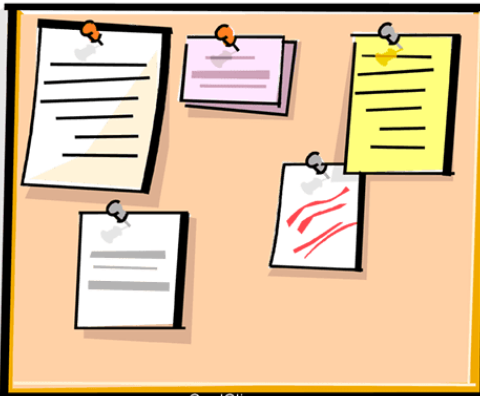 Our incredible P.V.P. Bulletin Board is a unique one-of-a-kind community service. Now you can speak directly to 25,000 of your neighbors for FREE by simply posting it in the Playa Vista people Bulletin Board.
Reach your neighbors in Playa Vista, Marina del Rey, Culver City, Playa del Rey, and Westchester all for FREE!
Send your free bulletin board post (50 words or less) to PlayaVistaPeople@TimeWire.net
Sell. Promote. Buy. Trade. Hire. Comment. Question. All FREE!
*PLAYA PEOPLE:
Motorcycle riding in Playa del Rey
*PLAYA – SEE IT:
Marina del Rey Hotel's SALT Restaurant & Bar is a local favorite Best Dining View and Best Hotel Restaurant.


*PLAYA PEOPLE – MEET HEIDI:



Heidi Jackson is the co-owner of Bull & Butterfly


*PLAYA – COMMENTARY:
The Encampment at 730 Washington Blvd is Gone! A few weeks ago I posted on here about an encampment that was starting to pile up at 730 Washington Blvd. I'm pleased to announce that it is gone as of today. Special thanks to Marina Del Rey Quality Cleaners for helping me clean up the litter that was left behind. Today is a good day. Hoping for brighter days for all of us dealing with this crisis. – 730-740 West Washington Boulevard, Marina del Rey, CA – Mary P.
*PLAYA – IN THE NEIGHBORHOOD:
A huge sign of blight in the area. Campers are parked along West Jefferson Boulevard near the Ballona Wetlands.
*PLAYA PEOPLE – MEET STACY:
Stacey is a pilot living in Playa Del Rey.
*PLAYA – BULLETIN BOARD:
1. ***HOME INVASION = TRESPASSING. I just recently went on a trip abroad. While I was there I was alerted by one of the neighbors that somebody was hanging around outside my place. I checked my cameras inside and I could see that my place had been ransacked. So over the intercom, I say "GET THE FU@# OUT OF MY HOUSE" and a person comes to the camera and says "what?" Turns out I know this person because she has broken into my house before about the same time last year. She stole a bunch of stuff, a computer, money, valuables, and my motorcycle. —- Fred Barak, Westchester.

2. ***Coyote Close Call. 7400 Block of Henefer (on the bluffs) – WATCH YOUR PETS OUTDOORS! Please be diligent about your pets! I almost lost my Boston Terrier, Bullet tonight had he not put up a Terrier fight and I was close enough to scream out. He's ok but has a shallow puncture wound on his neck about the size of an eraser. He's all peroxide/cleaned up and seems ok, but we're so freaked out! Both of us! Please be careful everyone, especially at dusk —- Rob Looker, Playa Vista

3. *** FIRST:The Left and the mainstream media told us COVID-19 was NOT man-made. THEN: Without any investigations, Big Tech silenced any ideas they didn't agree with. NOW: There is an investigation into COVID-19's origins, so Big Tech companies are reversing their decision. —- Garrett L., Culver City.

4. ***Definition defined – homeless/unhoused. Neither. They are all vagrants. va·grant, noun, a person without a settled home or regular work who wanders from place to place. —– Gary West, Westchester.

5. ***One thing to be appreciated about Councilman Mike Bonin is that he has never hidden who he really is: a radical left extremist! —– Lola Sanchez, Playa Del Rel.

6. ***Trust your source – Fearlessly independent and unbiased since 2002 – www.LBNExaminer.com.

7. ***If you want a hamburger at Hopdoddy on Tuesday, order it on Monday. Service is sloooooooooooooooooow! —– James Y., Playa Vista

8. ***This is a well-deserved Shout-Out to Jonathan and his wife at Mail Call. Lax in Westchester, near Staples. I can't speak more highly of this family-operated small business. What a delightful hard-working couple who are the most customer service-oriented establishment ever! Recently, I had two 'mailing' deadlines. I was frantic. Jonathan to the rescue, not once, but twice. Patient, accommodating, and efficient are just a few of his attributes. —- Susan (Suzy) Bradner, Westchester

9. ***I'd like to politely remind auto drivers (myself included) that when we encounter cyclists on the road, even those that are perhaps riding in the middle of the road or not following traffic rules perfectly, please-please practice patience and courtesy. When we feel the need to "toot" our horn, remember cyclists are not enclosed. The horn is extremely loud and may frighten riders. I'm confident that cyclists will eventually figure out that cars need to pass or shouldn't be impeded by their activities. Trust me cyclists will eventually pull to the right and be out of the way. Cyclists are not going to delay your drive more than a few seconds at most —– David Binder, Playa Vista.

10. ***Check out the P.R. Revolution —- www.PRPrime.net

11. ***I love your free Bulletin Board in P.V.P. —– Oliva W., Culver City.

12. ***Tired of biased, bull-shit news and information. Check out the ultimately "fearlessly independent" and "unbiased" news and information source since 2002. Read in all 50 of the United States and 26 foreign countries — Sign up for free – www.LBNExaminer.com

13. ***Trespasser looking through the window. Around 9:15-9:30 am this morning (Saturday 6/26), coming back from walking my dog, I found a man hiding behind the bushes, looking through our window on private, fenced property (duplexes). I asked if I could help, he slowly came out, walked towards us, and stood 2 feet away staring at my dog & me. Not a word, he just kept looking at us, and me and kept asking (loudly) what he was doing. Description of the person involved – Hair: Black/brown longish hair, not quite a shoulder length. With black beanie, Top: No shirt. Chest tattoo (a word), Bottom: Black basketball like shorts, Shoes: I don't know, Age: Maybe 20s, Build: About 5'7″, 5'8″, Race: White, Sex: Male, Other details: A word tattooed across his chest, green/black camouflage shoulder gym bag. —– Celine Noel, Mar Vista

14. **Dear God, I sure hope beloved Marina Del Rey doesn't turn into the s—t-house that Santa Monica has become. I am more than concerned. —– Leslie G., Marina Del Rey.

15. ***"Unless life also gives you sugar, you're going to end up with some really bad lemonade." —– Wendy O., Culver City.
Playa Vista People Disclaimer: 1.) Playa Vista People accepts no liability for the content of this email, or for the consequences of any actions taken on the basis of the information provided. Playa Vista People is not associated with any commercial or political organization and is transmitted via the web for the sole benefit of its subscribers. 2.) Unfortunately, computer viruses can be transmitted via email. The recipient should check this mail and any attachments for the presence of viruses.