*PLAYA PEOPLE – MEET WENDI: NOW YOU KNOW…

Wendi has been working in Culver City since August 2017
Now you know Wendi…
  Has a pet hamster.
  Starting smoking cigarettes at age 14.
  Rides a bike to work.
  Favorite movie: The Godfather
  Favorite television show: Saturday Night Live.
  Speaks three languages.
  Thinks most people are idiots.
  Hasn't had her hair cut in 12 years.
  Doesn't wear a bra.
*PLAYA – NEWS: TECH ACCESSORY COMPANY DONATES 25K MASKS TO CHILDREN'S HOSPITAL LOS ANGELES, CITY OF LA

Steven Malony, senior VP of Belkin International – Playa Vista
Children's Hospital Los Angeles and the city of L.A. will each receive 25,000 protective masks for essential frontline workers courtesy of Apple accessory maker Belkin International.
"As we continue to see a surge of COVID-19 cases, now more than ever it is critical for Angelenos to practice safety measures, including the mandatory requirement to wear a face-covering when outside of their homes," said Aram Sahakian, general manager of the city's Emergency Management Department. "Studies have shown this is an important measure to help curb the resurgence of COVID-19 across the state. This critical donation by Belkin will help protect city workers who are showing incredible determination to save lives and keep Los Angeles safe."
Steven Malony, senior vice president of Belkin International, said "with the second surge of COVID-19 in Belkin's hometown of Los Angeles and around the country, the need for PPE (personal protective equipment) sadly continues to be urgent."
Frontline workers "are risking their lives each day to save the lives of others and to keep our economy running," he said. "We believe that wearing a mask is one simple action that we can all take to keep each other safe."
The Playa Vista-based company previously collaborated with the University of Illinois at Urbana-Champaign for the production of a single-use emergency ventilator. The face masks are available for purchase at Belkin.com.
 *PLAYA – NEWS: GOOGLE SIGNS EXCLUSIVE STADIA GAME DEALS WITH ROCL BAND AND UNTIL DAWN DEVELOPERS
Shannon Studstill, head the second studio for
Stadia Games and Entertainment, based in Playa Vista.
Google has signed on five new developers to make exclusive titles for its Stadia cloud gaming service. Two of those five already have fully realized projects, with one ready for release.
Developer Splash Damage, which developed the recent Microsoft exclusive Gears Tactics, is now making an online multiplayer game called Outcasters, while popular strategy and tower defense studio Robot Entertainment has its third installment in its Orcs Must Die! series arriving on Stadia today as part of the Stadia Pro subscription or for $29.99. (Orcs Must Die! 3 was previously announced as a Stadia exclusive in August 2019.)
But the bigger news, part of Google's broader Stadia Connect event on Tuesday, is that Google has teamed up with Rock Band developer Harmonix and Until Dawn studio Supermassive Games to bring exclusive games to the platform at some point in the future. Also included in its slate of upcoming exclusives is a new title from lesser-known studio Uppercut Games, known for popular mobile and cross-platform games like Epoch and Submerged.
It's not at all clear what types of games these will be or how far along in the development process any of these studios are, but it's reassuring to see Stadia get some higher-profile names for its growing lineup. The company poached Sony's Santa Monica Studio head Shannon Studstill back in March to run its new Playa Vista, California office, and she's currently working with Stadia's content chief Jade Raymond on building out an internal studio network to build exclusives that take advantage of Google's cloud platform.
*PLAYA PEOPLE – MEET ALLYSON:

 
*PLAYA – R.I.P. :

Creston "Mister" Henry Funk, Jr., 76, died peacefully on June 28, 2020 in Playa Vista, California. A San Antonio native, he lived in Austin from 2002 to 2015, when he relocated to the Los Angeles area to be near his son, daughter-in-law, and granddaughter.
*PLAYA – HISTORY (VIDEO):
The LAX Coastal Chamber of Commerce was proud to recognize the accomplishments of Playa Vista and those who helped make it happen at the 2018 City of Angels Awards Gala. Congratulations once again to our deserving honorees: Peter Denniston, President, Playa Vista 1996-2001 Ruth Galanter, Los Angeles City Councilmember 1987-2003 Doug Gardner, Senior Vice President, Maguire Thomas Partners 1989-1997 Marc Huffman, Vice President of Planning and Entitlements, Playa Vista 2012-Present Randy Johnson, Executive Vice President, Playa Vista 2012-Present Steve Soboroff, Chair/Chief Executive, Playa Vista 2001-2010.
A fascinating video look at Playa Vista: WATCH HERE
*PLAYA – TUTORING: DON'T LET YOUR CHILD FALL BEHIND
Ms. Preston Tutoring "LA's Premiere Tutor!"~ Best of Los Angeles Award
Tutoring in reading, math, writing, science, social sciences in grades K-4
WHY DO PARENTS CHOOSE MS. PRESTON TUTORING?
Expert, award-winning tutor. Highly personalized, in-home tutoring services.
Flexible scheduling. She meets students in their homes or at chosen locations to accommodate for busy schedules.
Results-oriented. She's passionate about the goals of her clients and works with families to achieve noticeable results.
She offers personalized online tutoring via ZOOM & is proficient with many Distance Learning platforms.
Ms. Preston makes learning fun!
Contact
 
*PLAYA – INTERVIEW:
Ron Rheingold
Living Art Aquatic Design, Inc.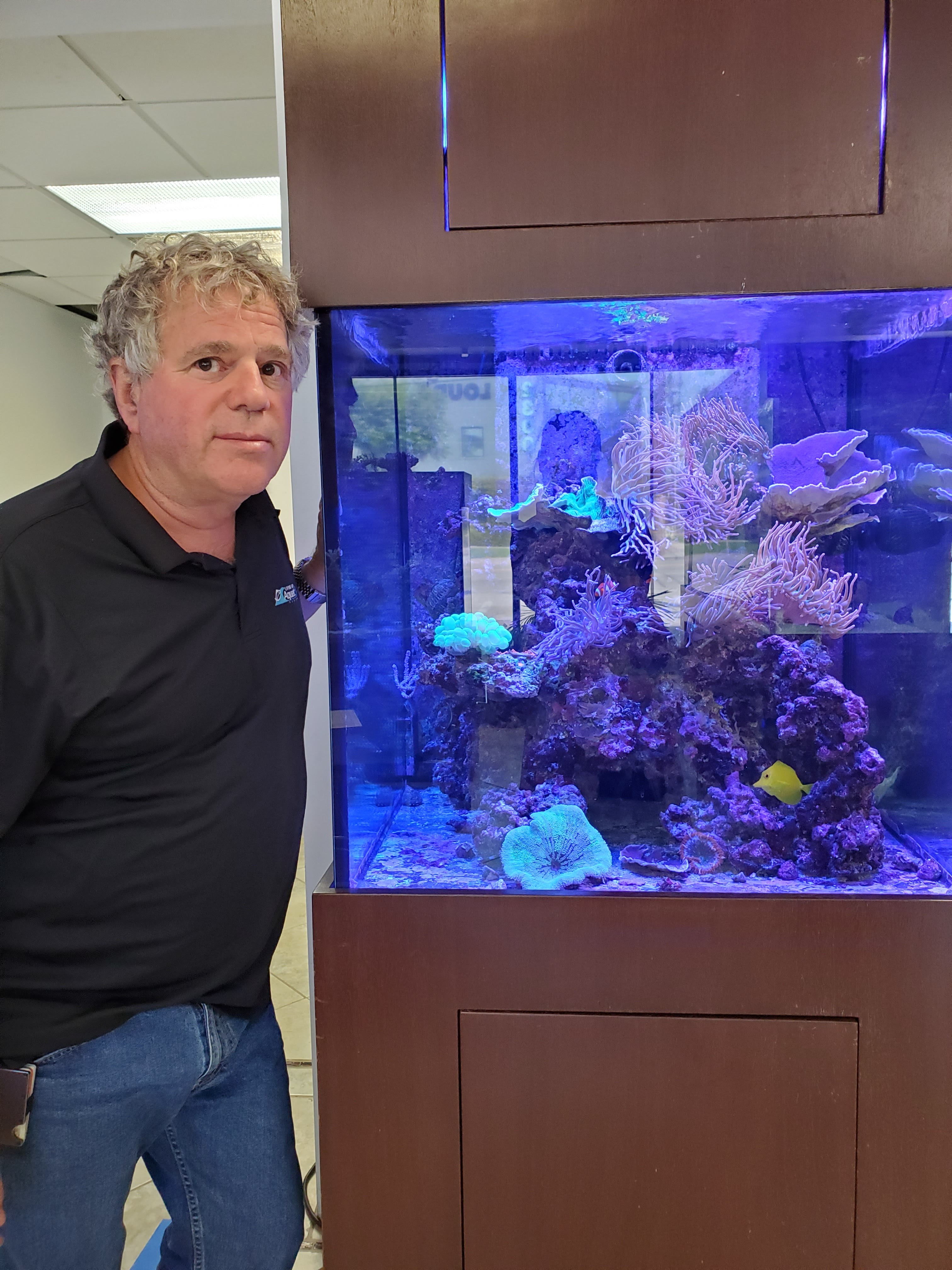 Q: Why did you choose to have Living Art Aquatic Design in the Silicon Beach area?— I can service all areas from Silicon Beach freeway close centrally located & good air.
Q: Would you have to say has been the forefront of your success in your business? How did you develop your process in your work, did studying marine biology in college help give you direction?— Marine Biology was helpful, hand on experience is the best way to learn.
Q: Do you see yourself going beyond the Silicon Beach area. Where are you from?— Yes, I have done jobs around the world. Born in LA-Hollywood CA.
Q: Where are your favorite places in the Silicon Beach that aren't well known?— Ballona Freshwater Marsh. Most people don't take time to walk it. It is a hidden gem.
Q: What was your first impression of Silicon Beach, was it love at first sight or did it take time to adjust?— Took time to adjust.
Q: What area would you like to see the improved the most?— No more development. Getting too busy.
Q: Are there any scenic routes you like to take when going out for the evening or for a regular trip to work?— Playa Buffs- Ballona walking path south side.
Q: How would you best describe the atmosphere of the Silicon Beach, is there anything that stands out to you?— Good all-around community.
Q: What are your favorite restaurants in the area?— Café Penguni Italian, Tocaya Organica, Pacos Tacos best chiles rellenos
Living Art Aquatic Design Inc.
2301 S. Sepulveda Blvd.
Los Angeles, CA 90064
T: (310) 420-8379
*PLAYA — BUSINESS:
Harry Hayman is a prominent figure in Philadelphia, known for his many business ventures and charitable causes. Harry first made a name for himself in the restaurant and hospitality industries, with an impressive resume of ventures that includes working with Jose Andres opening Jaleo, the Bynum HOSPITALITY Group, Gemini Hospitality Consultants, EAST COAST SALOONS & RENEGADE TACOS among others.
Harry Hayman currently works with www.WorkMerk.com and their product that is helping the restaurant business recovery, www.virussafepro.com.  Harry also participates in numerous forms of community involvement, including his frequent speaking engagements, hosting luncheons for the next generation of young jazz enthusiasts, the Feed Philly Coalition, and The Philadelphia Jazz Experience, which he founded and created.
For more info visit: HarryHayman.com
Contact: hghayman@aol.com
*PLAYA — RESTAURANTS: SOUTHERN CLASSIC 'LOW COUNTRY BOIL' NEW WESTSIDE WEEKEND FEAST
For y'all cravin down-home Southern eats, or just a break from routine meals, get your fix on weekends in
Culver City
. Courtesy of its Southern-raised chef,
Hatchet Hall
on West Washington Boulevard has added a "low country boil" to Saturday and Sunday afternoons at its expanded, backyard dining space. There are "seafood boils," like crawfish and
Louisiana
varieties, and then there are "low country boils," with the differences being ingredients and spices, according to Hatchet Hall owner and Executive Chef
Brian Dunsmoor.
Old-school cooks and fans may know the low country version by its original moniker, "Frogmore Stew," based on its roots from the tiny town of Frogmore, that formerly existed on St. Helena Island near Beaufort, S.C., between Charleston, S.C. and Savannah, Ga. — the middle of "Low Country," he said. Dunsmoor, who said low county boils were a fixture at his birthday parties when he was a kid in Georgia, now is sharing the tradition with diners in the West L.A. region.
At Hatchet Hall, the dish is crafted from a liquid base with onions, garlic, thyme, chili flakes, bay leaves, hot sauce, lemon halves and ample spice mix, a proprietary recipe made in-house based off the legendary Old Bay. After the base is cooked for a few hours, added are potatoes, corn and smoked sausage, shipped in from a Virginia smokehouse. Finally mixed in: boiler onions and Gulf shrimp. The feast is then plated on sheet pans and finished with drawn butter, "low country" spices and parsley. And heads up, boil diners: Be prepared to get messy! "It's meant to be eaten with your hands, and we're cooking the boils outside in the parking lot, just like they'd do in the south," Dunsmoor added.
Hatchet Hall is located at 12517 W. Washington Blvd. The low country boil is offered for walk-in patrons Saturdays and Sundays from 12 p.m. to 3 p.m., or until sold out. The dish is $24 per person, plus wine, buckets of beer and frozen margaritas by the glass and pitcher also are available.

*PLAYA – READER POLL:
We have received many, many complaints from visitors, residents and homeowners about the sparse number of security guards (Allied Security) at Runway Shopping Center (https://www.runwayplayavista.com/) and how they are seemingly never doing their job but instead watching YouTube videos.
If you were a schoolteacher what grade would you give the security guards? A is excellent, B is good, C is average, D is below average, and F is failure.
Please send your vote to PlayaVistaPeople@TimeWire.net

*PLAYA VISTA PEOPLE – Only Originals Allowed!:
*PLAYA PEOPLE – MEET DYLAN:
Dylan is an actor living in Playa Vista.
*PLAYA–BULLETIN BOARD:
1. ***3 police officers blinded in Portland last night, but our wonderful area Councilman Mike Bonin, whose district has the WORST homeless problem on the West Side, supports what is happening in Portland. Excuse me while I puke. —— Jennifer Wallenstein, Marina Del Rey.
2. ***Never marry a girl who wishes you happy birthday using emojis. Trust me. —– Clark L., Marina Del Rey.
3. *** "I must confess I would have enjoyed my lasagna at Ritrovo in Playa Vista if it wasn't cold in the center when it was brought to me." – Abigail Dunhill, Playa Vista
4. *** "During this quarantine, my family's life has been saved by NutriFit (www.nutrifitonline.com), the best food delivery service anywhere." – Don Miller, Playa Vista
5. *** "It is hard to imagine that the legendary Cafe Del Rey restaurant is out of business permanently. So sad." – Jake and Wendy Jacobs, Marina Del Rey
6. ***I walk around Culver City almost daily and wonder what the area will look like in 20 years when the machines grow advanced enough to make humanity obsolete. —– David D., Culver Cit
7. *** "The largest and best gym in Los Angeles currently is Muscle Mechanics (https://musclemechanics.com/)." – Alfredo N., Culver City
8. *** "I enjoyed reading Adrienne Rubin's book 'Diamonds and Scoundrels' (https://adriennerubin.com/). It contains many lessons for a well lived life." – David Smoth, Marina Del Rey.
9. *** "The restaurant, ROC, in Playa Vista at the Runway Shopping Center, has all the curbside appeal of a downtown Beirut war zone." – Galiger F., Culver City
10. ***I love this Playa Vista People digital magazine. Read it in full every week. Great fun. Extraordinary photos. —— Betty S., Culver City.
Playa Vista People Edited By: Aurora DeRose  
Playa Vista People Disclaimer: 1.) Playa Vista People accepts no liability for the content of this email, or for the consequences of any actions taken on the basis of the information provided. Playa Vista People is not associated with any commercial or political organization and is transmitted via the web for the sole benefit of its subscribers. 2.) Unfortunately, computer viruses can be transmitted via email. The recipient should check this mail and any attachments for the presence of viruses.