*PLAYA PEOPLE – MEET ED: NOW YOU KNOW…

Ed
has been living in
Culver City
since January 1990
Now you know…
No longer goes to Strip Clubs.
No longer eats Beef Jerky.
No longer smokes cigarettes.
No longer hangs up on Tele-marketers.
No longer spits on the street.
No longer gambles on-line.
No longer misses his weekly A.A. meeting.
No longer misses Church.
No longer goes to Starbucks.
If you would like to be featured, send us your contact info to PlayaVistaPeople@TimeWire.net
*PLAYA – NEWS: CULVER CITY ARSON SUSPECT ARRESTED TWO DAYS IN A ROW
Culver City police arrested the same man for arson two days in a row this week.  According to the Culver City Police Department (CCPD), on July 1, at around 11:29 a.m., dispatchers received a radio call of a large brush fire in the 9500 block of Jefferson Blvd. The suspect, Brice Piller was identified as the suspect who ignited the fire and arrested for PC 451 (Arson). Piller, who appeared to be suffering from mental health-related issues, was subsequently transported to a local medical facility where he was evaluated and placed on a 72-hour psychiatric hold.
Piller was released into the care of mental health professionals at the facility on the afternoon of July 1, according to the CCPD. On July 2, at approximately 3:41 p.m., the CCPD received a radio call of fire in the area of Matteson Ave and Sawtelle Blvd. The reporting party advised dispatch that he was following the suspect who lit the fire. CCOD officers arrived on the scene and saw that a fence along with shrubbery located on the 405 freeway off-ramp was engulfed in flames. Traffic for the freeway off-ramp was shut down and the Culver City Fire Department responded and quickly extinguished the fire. There was no structural damage or injuries as a result of the fire. Piller, who was being followed by a witness, was detained by CCPD without incident and placed under arrest for his second arson in two days.
Piller was booked and processed at CCPD for arson, prior to being transported to a medical facility for safety and psychiatric evaluation. Once at the medical facility, Piller was evaluated by mental health professionals and placed on a 72-hour psychiatric hold. Piller was released into the care of mental health care professionals at the medical facility. Both arson cases will be presented to the Los Angeles District Attorney's Office for criminal filing consideration, according to the CCPD.

*PLAYA – NEWS: THE WESTSIDE'S NEW ALL-OUTDOOR HOTEL RESTAURANT COMES FROM VETERAN STEVE LIVIGNI
Summertime is here, even though it doesn't look or feel much like the usual laid-back season around Los Angeles during the ongoing pandemic. Yet, despite it all, there's still reason to believe that an outdoor hangout and complete with cocktails and uni tostadas makes sense for the city. Caravan Swim Club at Hotel June is one of the newest Westside openings from Steve Livigni (Scopa Italian Roots in Venice, Dama in the Fashion District Downtown) and the Proper Hotel team. The new Hotel June, situated next to LAX in the Westchester/Playa Vista area, takes a more laid-back approach to casual travel, with rooms priced below Proper Hotel's other properties, and light and airy rooms filled with cactus and desert tones. As for the restaurant, Caravan Swim Club is meant to be an homage to the greater Alta California coastline, from the northern reaches of Mexico through to the Santa Barbara shoreline.
"I'm not sure if there is a more interesting 400 miles in the States," says Livigni by phone yesterday. "It just felt really cool to know this concept, because we've been living it since we were kids." The "we" includes Proper Hotel group president and co-founder Brian De Lowe, who brought Livigni on to oversee food and drink for the hotel, which just opened this month. "We didn't want it to feel like some of those corporate outlets that just get plugged in, no matter what city they're in," De Lowe says. The menu should help in that regard. Expect California seafood instead of tamer continental fare, including ceviche, uni tostadas, oysters, and new takes on cauliflower nachos and a carne asada torta. Cocktails, long Livigni's forte, run in the $14 range, and are available across the two-story dining space that partially wraps the pool. The opening menu is below. There's lots of open air at Caravan Swim Club, along with an extended light pink bar, palm trees and plenty of room to safely dine, should anyone choose to do so at a distance. The lobby-level restaurant, Scenic Route, should open next month and focuses on natural wine, craft beer, salads, burgers, tacos, and the like.
*PLAYA – NEWS: UCLA HEALTH OPENS PRIMARY CARE OFFICE IN MARINA DEL REY DEATURING MEDICINE AND PEDIATRICS SERVICES
UCLA Health has made its world-class services more convenient for residents of the Venice-Marina del Rey-Playa Vista corridor with the opening of UCLA Health-Marina del Rey Primary Care. Featuring pediatric and adult primary care, the new practice complements UCLA Health's Marina del Rey Immediate Care Center. A board-certified family physician, Goldstein provides care for all ages, from newborns to the elderly. "Preventive health and family planning, including contraceptive management, are areas of particular interest to me," he said. "I also focus on sports medicine and LGBT health." Jeon, board-certified in pediatrics, said she is passionate about getting to know each patient well to understand their unique needs, and providing both preventive and acute care through each stage of childhood to adolescence. "My priorities are providing evidence-based medicine and empowering families by addressing their concerns," she added. "I feel incredibly privileged to be part of their care."
Board-certified in family medicine, Zahirpour cares for patients of all ages, with a special focus on preventive medicine and patient education. "For me, it is so important to help patients understand how their lifestyle, family dynamics and unique backgrounds contribute to overall health," she said. Ardalan Haghighat, clinical director of the UCLA Health Community Physician Network, says the new medical practice gives Marina del Rey, Playa Vista and Venice Beach residents access to UCLA Health's full spectrum of medical specialists. Physician visits are available in person or via telehealth for those who prefer the convenience of a telephone or video consultation. "We've recently added a new feature where even first-time patients may schedule their appointment online," said Haghighat. This is done through UCLA Health's mychart app, a secure portal that enables patients to connect with their doctor's office online to make appointments, check lab results, request prescription refills, ask questions or leave messages.
As with all UCLA Health medical facilities, the new Marina del Rey practice has taken steps to protect patients and staff from COVID-19.
"For everyone's safety, we are screening patients, visitors and staff before they enter the building," said Haghighat. "Some of our other safety measures include universal masking, physical distancing in our waiting room and enhanced disinfection and sterilization procedures." The new practice is open weekdays from 8 a.m.-5 p.m. Appointments may be made online or by calling 310-301-0230. Parking is available in the structure adjacent to the building.
*PLAYA PEOPLE – MEET TIMMY:

 
Timmy has been living and working in Playa Vista since May, 2019.
*PLAYA – SPORTS: CLIPPERS CLOSE TRAINING FACILITY THURSDAY AFTER POSITIVE COVID TEST
The Clippers closed their Playa Vista practice facility Thursday as a precaution after someone who is expected to travel with the team to the NBA season restart near Orlando, Fla., tested positive for the coronavirus, two people with knowledge of the situation said. The Clippers are considering re-opening the facility for workouts Friday, said one of the people who are not authorized to speak publicly, but added a decision wasn't final. The closure came one day after the NBA began the third phase of its restart plan, with teams across the league opening their doors for mandatory, individual workouts while testing players and essential staff members every other day. The Clippers are scheduled to depart for Orlando on July 8 and play their first game on Walt Disney World's ESPN Wide World of Sports Complex on July 30 against the Lakers.
"What we're going to try to do once we get to Disney is to protect each other, protect the area, but we have to get there," coach Doc Rivers said Wednesday when he acknowledged at the time that he was unaware of any positive tests. "You know, you're almost nervous about that." During the league's third phase, no more than eight players can be in the facility at any time, according to the health and safety protocols the league issued teams in June.
Q: Why did you choose to conduct Agnes Huff Communications Group, LLC in the Silicon Beach area?— My first office was at Howard Hughes Center and I quickly realized that this area is the best in the world – best weather, best views, best people and great places to shop and eat. Of course, it also helps to be close to LAX, since many of my clients are in the aviation and travel industry.
Q: Would you have to say has been the forefront of your success in your career? How did you develop your work process in the PR/communications field?— I believe my career success is due to hard work, perseverance, and passion for my profession – it helps to be a Type A personality. With my own agency, I love the challenge of continual learning and growing professionally. I started my career as a flight attendant for PSA Airlines and fell in love with travel and aviation. I am fortunate that my career allows me the opportunity to travel, learn, and deliver great work for clients.
Q: Do you see yourself going beyond the Silicon Beach area. Where are you from?— I was born in Budapest, Hungary, and immigrated to the United States as a young girl. But having grown up in Los Angeles and living on the Westside for much of my life, I feel like a native. I am staying here for the long-term!
Q: In what ways have you seen the area change since you've been here?— The development at Silicon Beach and Playa Vista has created a wealth of resources and opportunities for all to enjoy. We are now on the map. From the beaches to the restaurants and shopping, and nearby LAX, I feel we are a close-knit community and together take great pride knowing we are lucky to live and work here.
Q: Where are your favorite places in Silicon Beach that aren't well known?— I serve as board president of the Flight Path Museum LAX and it is a hidden gem on the tarmac at one of the world's busiest international airports. From the largest collection of vintage airline uniforms to vast collections of airline history and memorabilia, it is a perfect place for families and kids, as well as aviation and aerospace enthusiasts. The rich history of this area is well documented and everyone finds it fascinating!
Q: What was your first impression of Silicon Beach, was it love at first sight or did it take time to adjust?— My first impression was, wow, I would love to live and work here. My wish came true when my husband and I bought one of the last undeveloped lots in Playa overlooking the marina and ocean and built our dream home! It has been 20 years and the area just keeps on getting better!
Q: Are there any scenic routes you like to take when going out for the evening or for a regular trip to work?—I love taking walks on the beach and around the bluff areas where you can feel the nice ocean breezes and enjoy great views.
Q: How would you best describe the atmosphere of Silicon Beach, is there anything that stands out to you?— The atmosphere is what you are in the mood for Lively, laid-back, progressive, inclusive, casual, fun, and exciting.
Q: What are your favorite restaurants in the area?— Tangaroa Fish Market and Fish Grill – I have a taste for fresh seafood!
Agnes Huff Communications Group
T: (310) 641-2525
 *PLAYA — RESTAURANTS:

We're parched. Cheers to the Summer heat and our watermelon pineapple refresher that makes it bearable.
The wait is over! Safety and dining guidelines on our website – www.UrbanPlates.com  
12746-3 W. Jefferson Blvd Playa Vista, California 90094
(424) 256-7274
urbanplates.com
*PLAYA VISTA PEOPLE – Only Originals Allowed!: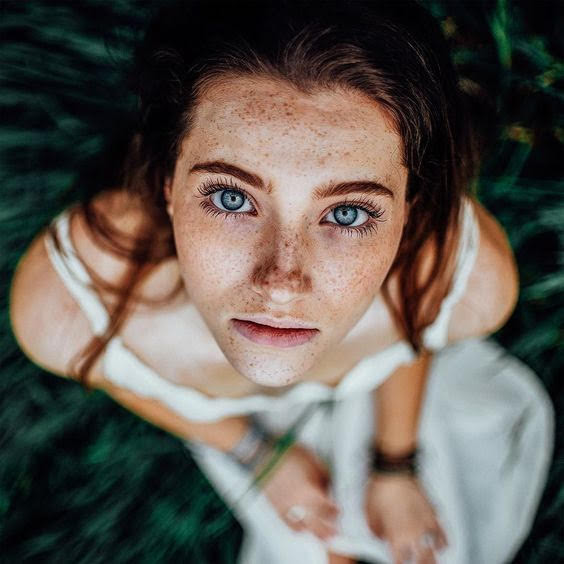 *PLAYA – FITNESS:
Orangetheory Fitness re-opening: Culver City | Marina Del Rey| Playa Vista
Here's what you need to know:
Must book online ahead of time
Focusing on existing members but open for new people
Reduced class sizes (TBD exact reduction and will be studio to studio)
Adding classes to schedule to accommodate reduced sizes
45-minute classes instead of 60 minutes to allow more cleaning and more classes
30 minutes between each class for cleaning
Want people to show up ready and bring only what they need (no showers, no locker room, lockers for small things)
Check in process at front door (will be a continual work in progress to improve) before entering will have temp check, ask about symptoms, cleaning station, assign a spot
Updated and ongoing cleaning protocols- during class and after
Coaches and staff with correct PPE.  Coaches have googles/shields and masks.
Still want people to continue to utilize At Home workouts to 1) supplement 2) if can't get into class 3) keep connection with coaches
Orangetheory At Home™ workouts will continue to be available each day on the OrangetheoryFitness YouTube channel, Orangetheory Fitness website and Orangetheory Fitness app for the foreseeable future.
Orangetheory Fitness– Playa Vista (213) 279-2006 
*PLAYA–BULLETIN BOARD:
1. ***Ms. Preston Tutoring "LA's Premiere Tutor!"
*CA Credentialed Teacher* Math-Reading-Writing-Social Studies-Science (K-4)
1. Expert, highly personalized in-home or online services (all safety protocols in place)
2. Flexible scheduling- she'll come to you!
3. Results-oriented education
4. Fun & interactive learning activities
Contact: MsPrestonTutoting.Weebly.com      Renee@MichaelTrouble.com  (818) 422-5553
2. *** "I have walked by Playa Pilates in Playa Vista about a hundred times in the last year and never once seen anyone in there. I am curious to how they stay in business." – Alice Lelo, Playa Vista.
3. ***Walking by the Google office in Playa Vista, the damn thing is bigger than Dodger Stadium. —– Kara S., Culver City.
4. *** "How smart is it to raise your prices in the middle of a pandemic? Well, we can ask the owner of N'ice Cream in Playa Vista who did exactly that. Dumb move." – Agatha Carbone, Playa Vista.
5. *** Invite your friends and family in the Playa Vista area (Playa Vista, Marina Del Rey, Westchester, Culver City, and Playa Del Rey) to sign up to receive the Playa Vista People weekly digital magazine by email for free, PlayaVistaPeople.com.
6. *** I am enjoying Playa's tech wiz Sean Story's new technology podcast. —– Marla Simms, Culver City.

HELP WANTED: ENTRY LEVEL PART-TIME JOB (FLEXIBLE HOURS) – NEW BUSINESS COORDINATOR FOR PROMINENT ENTERTAINMENT P.R. / BRANDING FIRM:
Prominent Entertainment P.R. / Branding firm seek entry level part-time (flexible hours) New Business Coordinator. Award-winning firm is 35 years old and has represented: ***58 Academy Award winners ***34 Grammy Award winners ***43 New York Times best-sellers. Must be smart, extremely reliable, resourceful and hungry to learn.
Must be available to meet once a week in Playa Vista and work from home approximately ten (10) hours a week. Must live near Playa Vista AND have reliable transportation. Must be smart, resourceful, tech savvy, organized, and hungry to learn. A great opportunity to learn and grow within the world of media.
www.MichaelLevineMedia.com
Contact: Aurora411@timewire.net
Qualifications: 6 Month Commitment *Must have reliable transportation *Must live close to Playa Vista (45 minute maximum travel)
Job Types: Part-time, Commission

Playa Vista People Edited By: Aurora DeRose  
Playa Vista People Disclaimer: 1.) Playa Vista People accepts no liability for the content of this email, or for the consequences of any actions taken on the basis of the information provided. Playa Vista People is not associated with any commercial or political organization and is transmitted via the web for the sole benefit of its subscribers. 2.) Unfortunately, computer viruses can be transmitted via email. The recipient should check this mail and any attachments for the presence of viruses.