*PLAYA PEOPLE – MEET WENDELL: NOW YOU KNOW…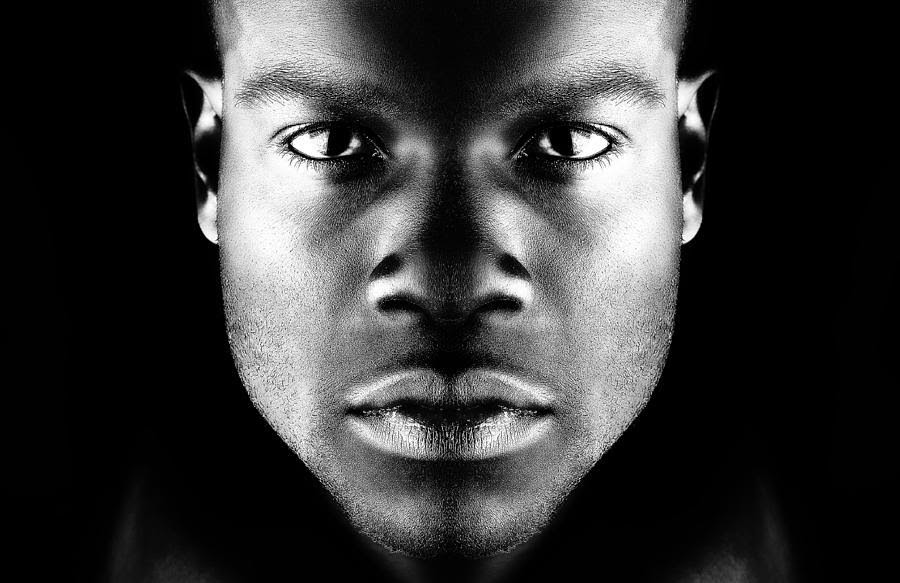 Wendell has lived in Culver City since September 2016.
  Got all A's in Science.
  Learned to dance at age 7.
  Does 50 pushup a day. 5 days a week.
  Loves Kit-Kat candy bar.
  Hates Star Wars movies.
  Reads books on business constantly.
  Doesn't listen to podcasts.
  Thinks California has become a disaster.
  Wasn't surprised Panini Restaurant in Playa Vista closed
*PLAYA – NEWS: STREET CLOSURES MAKE WAY FOR OUTDOOR DINING IN CULVER CITY

Street closures are planned in Culver City as the city creates more space for the weekly farmer's market and outdoor dining during the pandemic. City council approved the temporary street closures on June 9. It's part of the city's economic recovery plan to help support local businesses and expand outdoor dining. The approved street closures include westbound Culver Boulevard between Duquesne Avenue and Canfield Avenue, as well as Main Street between Culver Boulevard and the city limits south of Venice Boulevard.
"A dedicated, shared bus/bike lane will also be available along Culver Boulevard to promote mobility to and through the area," the city said in a news release. "Several businesses are expanding into the street to provide a safe and physically-distanced expanded outdoor dining and shopping experience."
Street closures started last week and are expected to be complete by Tuesday.
The weekly farmer's market will continue on Main Street and takes place every Tuesday—that's rain or shine—from 2 to 7 p.m.
*PLAYA – NEWS: AMC THEATRES DELAYING SUMMER REOPENING IN MARINA DEL REY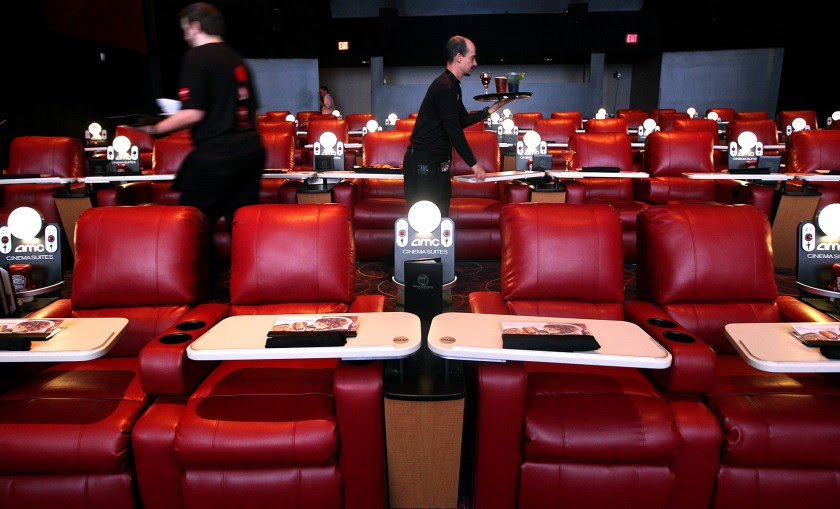 AMC Theatres on Thursday announced it will again delay reopening amid a surge in coronavirus cases in several U.S. states and a shift in the release dates for Warner Bros.' "Tenet" and Disney's "Mulan." The company previously set its reopening date for July 15 and then delayed it to July 30. The theater chain now plans to open locations in "mid to late August," according to multiple reports. AMC Theatres has two locations in Marina del Rey.
Earlier last week, Warner Bros. announced that it was taking "Tenet" off the release calendar but still planned to open the film at some time in 2020. Disney also is expected to delay its premiere of "Mulan," and other major movies are considering new release dates. Previously, AMC Theatres expressed "substantial doubt" that the company could keep operating if pandemic-related closures continued. In its most recent earnings statement, the company reported a $2.2 billion loss as a result of coronavirus closures. AMC also said it planned to open theaters as soon as it is safe and allowed under health and social distancing guidelines.
In June, after facing harsh online criticism, the company announced all guests would be required to wear masks once theaters do reopen. AMC also plans to put a number of safety measures in place for moviegoers, including personal protection equipment, cleaning protocols, limited theater capacity and blocked seating. "We are confident we are taking the necessary steps on a broad array of fronts to ensure AMC's future success as we navigate these turbulent and uncertain times," AMC CEO Adam Aron said in a statement.
AMC has 1,000 locations across the globe, with more than 11,000 screens, according to its website. Here are the AMC locations in Marina del Rey:
AMC Marina Marketplace 6, 4335 Glencoe Ave., Marina Del Rey
AMC DINE-IN Marina 6, 13455 Maxella Ave., Ste 280, Marina Del Rey
*PLAYA – NEWS: POLICE OFFICER, SUSPECT SHOT IN CULVER CITY
A police officer was reportedly shot in the leg and a suspect was shot in the chest on the rooftop parking area of a building near the intersection of Washington Boulevard and Landmark Avenue in Culver City. The officer was taken to a hospital, and the suspect received CPR at the scene before being transported.
 *PLAYA – NEWS: CALIFORNIA PIZZA KITCHEN FILES FOR BANKRUPTCY BECAUSE OF CORONA
CPK CEO Jim Hyatt,
Headquarters in Playa Vista
Los Angeles-based casual restaurant chain California Pizza Kitchen, better known simply as CPK, is now officially in chapter 11 bankruptcy as a result of the ongoing economic downturn fueled by the global coronavirus pandemic. While today's announcement, made at Wall Street Journal, Nation's Restaurant News, and elsewhere, does not mean that the company is closing its more than 250 locations permanently, though it does put the popular chain in dire straights. The bankruptcy filing was made today in the state of Texas, and offers a glimpse of the restructuring efforts ahead meant to save the company. They include shuttering multiple "unprofitable" locations and working to reduce its considerable corporate debt — including seeking nearly $50 million in financing moving forward.
Based in Playa Vista, CPK is known for its casual locations — particularly at airports, high-traffic areas like the Hollywood and Highland shopping complex, and elsewhere — and quirky pizza toppings, thanks to chef Ed LaDou, who was the first pizza cook at Wolfgang Puck's iconic Spago. LaDou helped create CPK's now famous and endlessly imitated barbecue chicken pizza. CPK's pies are now even available in frozen food grocery store aisles nationwide. The company has just $13.5 million of cash on hand and has approximately four months of unpaid rent obligations at the majority of its locations, including numerous default notices from its landlords and court actions brought by CPK's landlords to obtain this unpaid rent," CEO Jim Hyatt said in the court documents. "The company has spent the past several months reviewing and negotiating strategic alternatives to obtain additional financing and address its capital structure and lease footprint in a holistic manner.
California Pizza Kitchen is far from the first national chain to experience a troubling downturn during these past six months. The Cheesecake Factory announced in late March that it would not be paying rent at its restaurant locations nationwide, and chains like Souplantation have closed entirely. "The unprecedented impact of COVID-19 on our operations certainly created additional challenges, but this agreement from our lenders demonstrates their commitment to CPK's viability as an ongoing business," CEO Jim Hyatt has said in a statement. "Throughout this process, we will continue to deliver the same innovative, California-inspired cuisine that we have been serving for over 35 years."

*PLAYA PEOPLE – MEET CASSIE:
Cassie has been living in Playa Vista since September 2018
 
*PLAYA – SPORTS: CULVER CITY HIGH SCHOOL SPORTS WILL LOOK DIFFERENT IN THE FALL
The coronavirus continues to dictate what's going to happen in sports and life in general and high school sports is no exception. The 2020-2021 season will turn to a different format because of COVID-19. There will be no fall sports in 2020. Instead of three seasons of high school sports, fall, winter and spring, there will be only two seasons, fall and spring. The fall season will start in December instead of August and September, with the first games being played in December and January. Spring sports will start in February and March and finish in June.
Culver City Athletic Director Tom Salter is just happy that the student athletes at Culver City will have an opportunity to play. "I am glad we are going are going to play full schedules," said Salter during a telephone interview last Tuesday. "The Athletic Directors of the Pioneer, Ocean and Bay Leagues had a Zoom meeting last week and we redid all of the league schedules for the next two seasons. Now we are trying to finish the pre-season schedules."
The main problem with having two seasons instead of three is, which sport will the athletes play. "I think the difficult thing for the players is they are going to have to make tough decisions," said Salter. "Now that they have made three seasons into two it's going to be hard for some athletes to play two sports. For example girls' basketball and track and field will both be in the spring." In the past girls basketball was in the winter season and track and field was a spring sport. "Another good example of how hard it's going to be for some athletes who play multiple sports is the best girl athlete in the school last year, Sierra Chabola played three sports for four years during the fall, winter and spring," said Salter. "Next season all three of those sports are in the same spring season but all least we are going to have a season."
*PLAYA – YES/NO QUESTIONS:

Jason Fielders
DogFitt | Founder
"We take dogs paddle boarding and to the beach!"
1. Hearing young women say OMG over and over and over and over and over again, makes me want to puke.
— YES, haha
2. Rap music sounds like music to slaughter cattle by.
— NO
3. Thinking about Janis Joplin as an old woman is a disturbing image.
— NO
4. Richard Nixon was a sexy President.
— NO
5. I hate when people bring their dog, dress in funny clothes to Home Depot.
— NO
6. Baked beans give me gas.
—NO. Maybe, haha
7. I would rather starve for a night than eat at the Olive Garden.
— NO
8. The homeless problem in Los Angeles is starting to remind me of a Twilight Zone episode
— YES
9. I have smoked at least one cigarette in the last year.
— NO
10. Boob jobs are safe.
— YES/NO, depends on the surgeon.
(310) 484-3205
*PLAYA — BUSINESS: WI-FI PROVIDER GLOBAL EAGLE FILES FOR BANKRUPTCY
Westchester-based media and satellite Wi-Fi company Global Eagle Entertainment Inc. has filed for Chapter 11 bankruptcy protection.A coalition of the company's major creditors have agreed to purchase nearly all of the heavily indebted business' assets for $675 million. According to Global Eagle, the transaction will reduce its total debt load by approximately $475 million. The $675 million offer is a stalking horse bid, subject to higher offers by third parties. As is, the deal will leave existing stockholders without compensation following the bankruptcy, Global Eagle said in a recent investor FAQ. Global Eagle's business, primarily servicing aircraft, cruise ships, ferries and yachts, has been devastated by the coronavirus pandemic.
The company had racked up nearly $1.1 billion in debt at the time of the bankruptcy announcement, compounded by already high leverage levels at the start of this year. It reported a loss of more than $153 million in its 2019 annual report. Global Eagle intends to continue operating throughout the bankruptcy, according to the company, and said the process will have "no material impact on (our) global operations as the company continues to provide services to all of its customers in the ordinary course, before and after the transaction." The company will finance ongoing operations through an $80 million debtor-in-possession loan provided by its creditors that the bankrupt business said "is expected to provide ample liquidity to support (our) operations during the sale process." Global Eagle's leadership tried to strike an optimistic tone in a statement coinciding with the bankruptcy filing.
"We expect to emerge from this process with a stronger balance sheet, significantly reduced debt and substantial liquidity, well-positioned to continue supporting our global customers into the future," said Global Eagle Chief Executive Joshua Marks. The company's main creditors echoed the rosy outlook, expressing confidence in its leadership team despite the bankruptcy. "While (Global Eagle) reports that it has been impacted in recent months by Covid-19, we believe it benefits from a blue-chip customer base, industry-leading partnerships and an innovative platform built through years of strategic investments in technology," said Jeffrey Rosen, a managing director with Apollo Global Management Inc.'s credit business group.

*PLAYA – TECH:
Learn 12 Ways To Cut Your Tech Spending, How To Look Better On Zoom, & The Best Messaging App this week on The Sean Story Show:

Click here to enjoy this week's episode, on YouTube!
With your continued loyal viewership and support of the show, I look forward to hosting many episodes to come for you to enjoy. If you enjoy the show, please help me spread the word by posting about it on social media! And don't forget to send me your question to answer on the show!
Contact – book@seanstory.com
Office: (310) 871-2587

*PLAYA VISTA PEOPLE – Only Originals Allowed!:
*PLAYA – SEE IT: SUNSET VIEWS ON STAYCATION IN MARINA DEL REY
Karen Broutvaien captured beautiful sunset on a staycation in Marina del Rey.
If you have an awesome photo of nature, breathtaking scenery, kids caught being kids, a pet doing something funny or something unusual you happen to catch with your camera, we'd love to feature it on Playa Vista People.
Send to: playavistapeople@timewire.net  
*PLAYA PEOPLE – MEET ARTHUR:
Arthur has been living and working in Playa Del Rey since June 1999.
*PLAYA–BULLETIN BOARD:
1. ***The Farmer's Market in Playa Vista is finally back in gear on Saturday mornings. Quite a wait. Missed my stroll on Saturday. —— Darcy O., Playa Vista.
2. *** "As for restaurants, the Runway Shopping Center has had many more failures that successes." – Glen and Sara Oats, Playa Vista
3. ***"The homeless problem near the Veteran's Cemetery in Brentwood is becoming almost as bad as Santa Monica. But, I did say almost." – Police Officer Craig O'Reilly, Culver City.
4. *** I love my dentist Dr. Jay Grossman. He has done wonders for me and my husband. —– Alice P., Marina Del Rey.
5. *** Did you know? Did you know that this Playa Vista People weekly digital magazine is read now by over 22,000 people per week?
6. *** Reimagining Public Safety" as presented by Left-wing radical Councilman Mike Bonin is a disturbingly dangerous path to an even more crime-infested Los Angeles that could more resemble the fictional Gotham City in the film "Joker" should he have his way! —– Nick Antonicello, Venice Beach.
7. *** Burger dinner outdoors at Hopdoddy was good but not one staff member is smiling. All look unhappy. —– Terrace P., Playa Vista
8. *** I love the gift store Petals N Wax in Marina Del Rey. Great, clever gift items and the best candle selection. —— Daisy T., Marina Del Rey.
9. *** We don't have anything in common and maybe that was the point, was the thing that made the coffee klatsch at the Coffee Bean in Playa on Sunday morning interesting, hearing the various perspectives people had. —– Corey Rowe, Playa Del Rey.
Playa Vista People Edited By: Aurora DeRose  
Playa Vista People Disclaimer: 1.) Playa Vista People accepts no liability for the content of this email, or for the consequences of any actions taken on the basis of the information provided. Playa Vista People is not associated with any commercial or political organization and is transmitted via the web for the sole benefit of its subscribers. 2.) Unfortunately, computer viruses can be transmitted via email. The recipient should check this mail and any attachments for the presence of viruses.