*PLAYA PEOPLE – MEET CLAY: NOW YOU KNOW…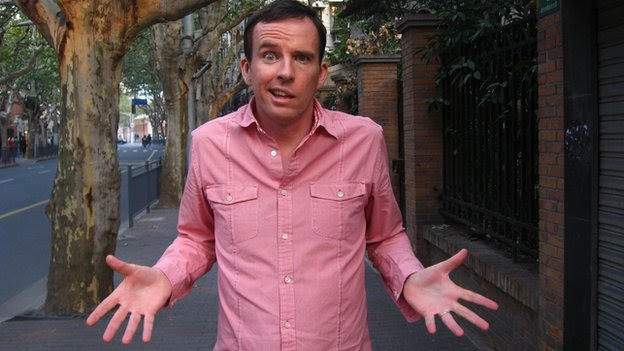 Clay has been living and working in Playa Vista since December 2019.
Now You Know…
Both grand-parents died within a month last year.
Loves Chinese food.
Had surgery on his right foot when he was ten.
Drinks coffee at night.
Buys flowers for his apartment from Whole Foods each week.
Loves comedy clubs.
Collects comic books.
Listens to Opera at home.
Washes his hands over ten times a day.
*PLAYA – NEWS: THE PLAYA VISTA FARMERS' MARKET REOPENS FOR FOOT TRAFFIC WITH IRL DRAGON FRUIT AND HEIRLOOM TOMATOES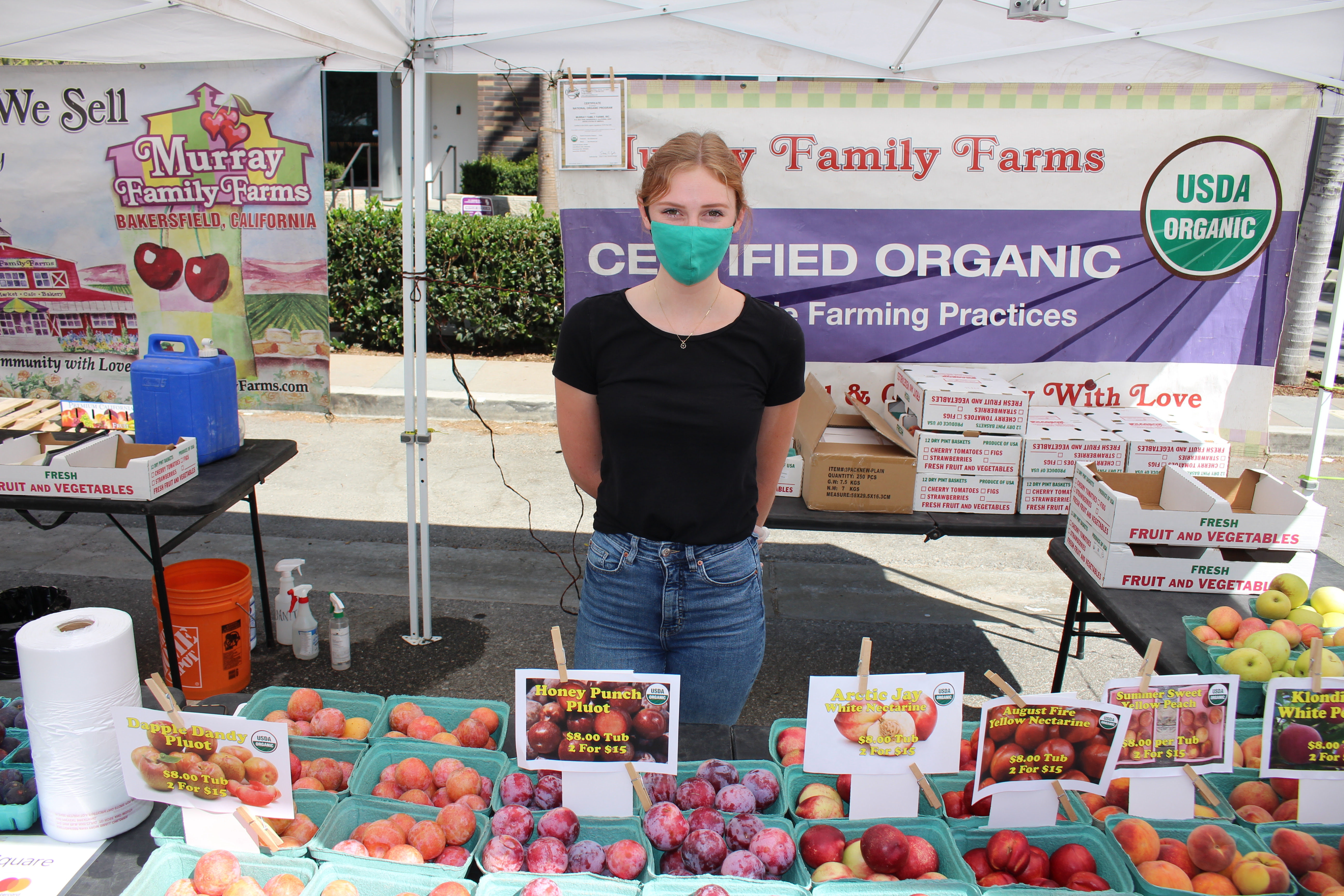 Westsiders love their local farmers' markets. A Saturday morning stroll through colorful flats of fresh vegetables, sampling exotic fruit and artisan bites from food stands while a live band croons, is a valued weekend treat — especially when the weather is warm and sunny. But ever since late March the walkable community of Playa Vista has been denied such pleasures. Due to various city and state stay-at-home orders, Playa Vistans have had to adjust to online ordering and contactless, drive-thru pick ups of produce and other offerings.
Finally, on Saturday, Aug. 1, with temps hitting 80 degrees, the Playa Vista Farmers' Market reopened for foot traffic – with a lot of safety protocols in place as required by the LA County health department. These protocols include mandatory masks, no sampling, queuing to enter the market, "no-touch" purchasing, and an 8:30 to 9:30 a.m. "Senior Hour" for customers over 65 and those with sensitive immune systems. Absent are the vendors preparing hot food along with live entertainers and the clown who makes balloon animals.
Playa Vista Farmers' Market operator Mark Anderson, known by locals as "Farmer Mark," was thrilled to be back in the community. But don't think Farmer Mark has spent the time off baking sourdough bread and watching "Tiger King."
"It's been very, very hectic," says Farmer Mark. "We've had to pivot and adjust with the closing of this market. We had farmers and food vendors dependent on this for their livelihood, so we set up an online, drive-thru, contactless delivery market and that's a whole different animal than a live farmers market in terms of e-commerce, packaging and delivering," he says.
Farmer Mark only learned from Playa Vista Community Services that he could reopen the market the previous Monday, getting the paperwork that Wednesday. As stressful as switching to online sales has been, Farmer Mark never considered abandoning the Playa Vista Farmers' Market. "My passion is to support the local food movement, especially the local farmers. I felt honored and grateful to find this solution, even if it was a temporary solution, to generate some sales because crops in the field keep growing no matter what is going on in the COVID war," he says. Pedro Gallardo, owner of Pedro's Organic Ranch in Fallbrook, California has been selling his exotic fruits like cherimoya, dragon fruit and loquats at the Playa Vista Farmers' Market for the last four years. When the pandemic hit, he was lucky enough to sell his produce at other farmers markets. "I wasn't really affected, but the people here were affected. They need food to eat. Now we're back and we hope to stay here," he says. For Mynor Ixco of Cambria's Stepladder Ranch and Creamery, famous for their small batch goat cheese, things were crazy when the pandemic first broke out. "There was a mad rush on the farmers markets. People were buying lots of cheese," says Ixco.
But Stepladder Ranch continued to provide its cheese to the Playa Vista community online and also have a presence at Farmer Mark's other farmers markets. "I've been doing the Costa Mesa Farmers Market, so I've been able to spread the cheese love to Orange County!" Ixco says with a laugh. Luke Lokhorst of Oma's Puffers, makers of the delicious mini Dutch pancakes, is happy to be back at the market, even if they don't yet have a permit for cooking the cakes on-site. Instead, he's selling the cakes pre-packaged. Lokhorst says the pandemic has been a very difficult time for the business that's "based on making the food fresh. LA isn't handing out any permits for that. That's why you don't see any other vendors here making food." Lokhorst says it could be next year before the county renews those permits. In the meantime Farmer Mark insists shopping at a farmers market is the safest way to buy food. "It's open-air, plenty of space and ventilation. And it's the least amount of food handling you'll find," he says.
The Playa Vista Farmers' Market takes place Saturdays from 9:30 a.m. to 2 p.m., with a special "Senior Hour" from 8:30 to 9:30 a.m. at 12775 Millennium Drive, The Runway Playa Vista.
*PLAYA – NEWS: BRUTAL HEATWAVE AND ONGOING PANDEMIC MEANS MORE POOLSIDE DINING FOR L.A.
Steve Livigni's Of Caravan Swim Club in
Playa Vista/Westchester
Restaurant Olivetta in WeHo is far from the only restaurant to switch to a new water-friendly format during this scorching summer, where outdoor dining is the law of the land. Steve Livigni's Caravan Swim Club at Hotel June is up and running in the Playa Vista/Westchester area, Marco Polo is open once again in Silver Lake, and the Beverly Hilton has a new poolside setup for summer called Mercato. For those looking to escape LA for a bit, the Ace Hotel in Palm Springs has reopened its outdoor dining and on-site restaurants as well, though with a 116-degree heatwave rolling through Riverside County right now, hanging out all day in the sun is probably not advised.
*PLAYA – NEWS: PARKING ENFORCEMENT RELAXED IN CULVER CITY DUE TO PANDEMIC
Culver City will continue to relax parking enforcement through Sept. 8 to continue encouraging people to stay home and slow the spread of the coronavirus. "To make every effort to help people stay home and slow the spread of #COVID19, #CulverCity will continue relaxed parking enforcement until September 8, 2020 and will be subject to extensions as warranted by Public Health orders," the city announced. Parking enforcement has been temporarily suspended on street sweeping days, city officials said. Street sweeping continues, but parked cars can block the roads and makes it harder to clean the streets.
"Understanding that the street sweeper must maneuver around parked cars, many residents have inquired about the relaxed enforcement, and on their own have moved their vehicles off of the street on posted street sweeping days," officials said in a statement. Officials are asking residents to try and move their cars on street sweeping days. "The City kindly requests motorists to move their cars when possible on street sweeping days during this relaxed enforcement period," officials said. "If there are any leaves or trash in the curb area that the sweeper cannot reach because of parked cars, the City asks residents to sweep such material out into the street beyond the parked cars an hour or so before the scheduled sweeping time. Or, residents can sweep up the materials and place in their green bins for collection."
The city does not plan to enforce:
Street sweeping restrictions in residential areas
Parking enforcement around closed schools
Moratorium on ticketing and towing for abandoned vehicles and oversized vehicle overnight parking fines
Freeze on parking fine increases for the next 60 days
Extended grace period for people dropping off or picking up groceries and goods
The city does plan to enforce:
Residential permit parking
Parking violations of peak-hour restrictions
Parking violations in a colored curb zone, ex. red and blue parking zones
Parking meter violations 
*PLAYA PEOPLE – MEET JACKI:
Jacki loves doing yoga at the beach in Playa Del Rey
*PLAYA – VIDEO:

Learn about news changes to Downtown Culver City allowing restaurants and retailers to use the street and sidewalk to conduct businesses amid COVID-19 in this video made possible by Santa Monica College.
Watch HERE
*PLAYA – LENS: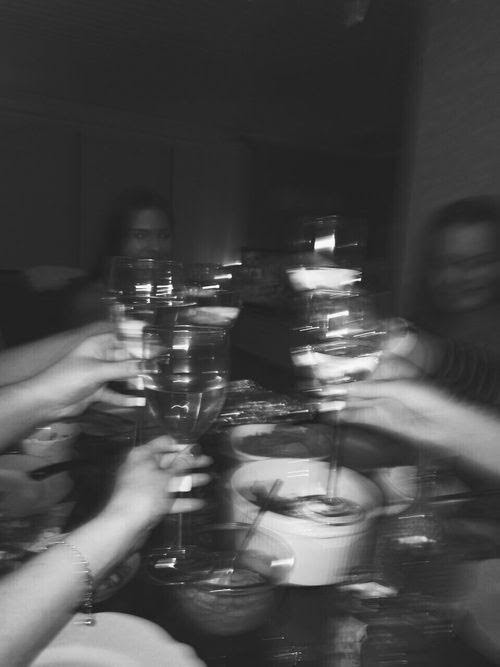 "We are making the best of our lives in Playa Vista" —— Dom and Sally R., Playa Vista

*PLAYA – INTERVIEW:
Ron Rheingold
Living Art Aquatic Design, Inc.
Playa del Rey Resident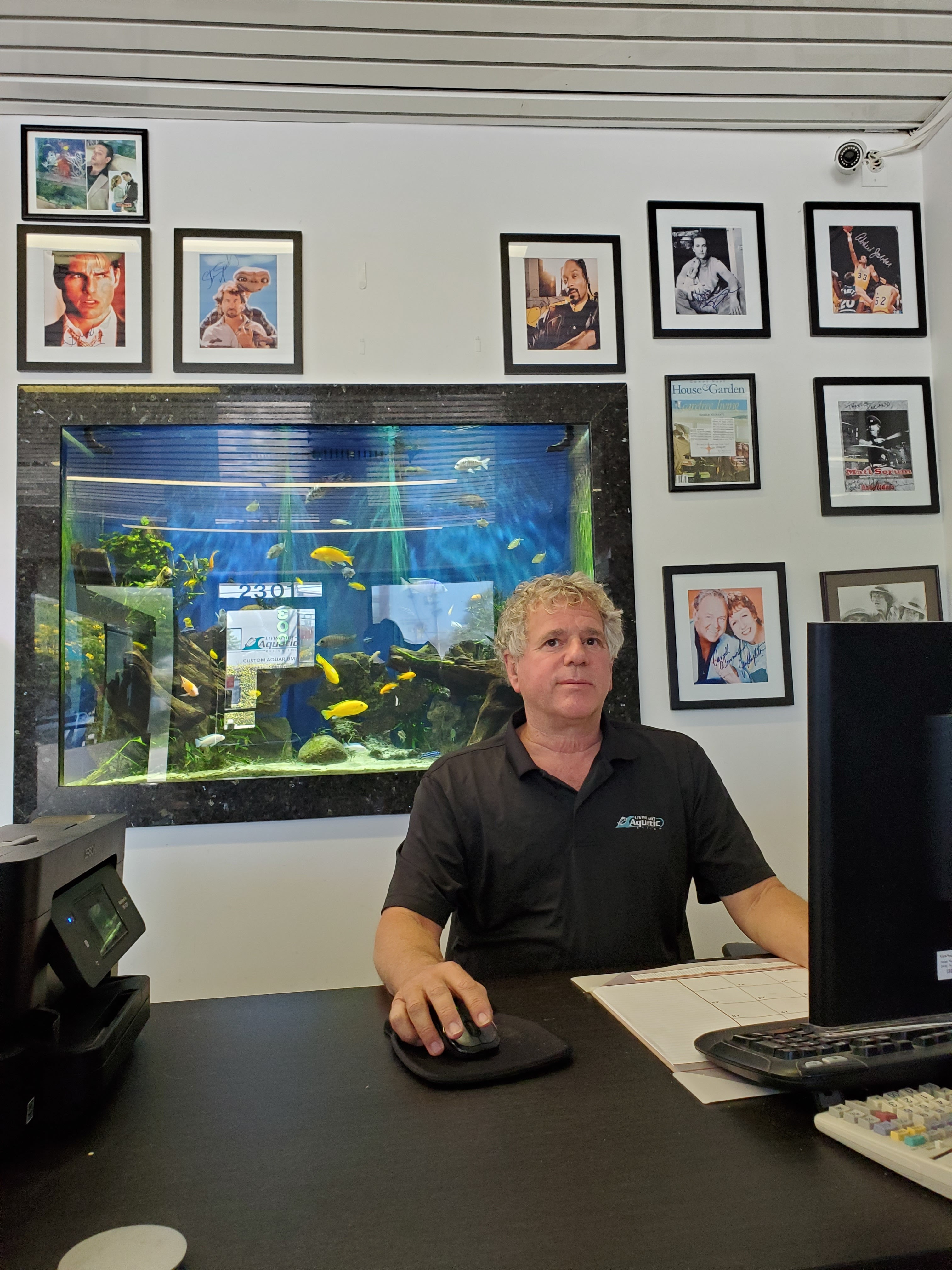 Q: Hearing young women say OMG over and over and over and over and over again, makes me want to puke.
—NO
Q: Rap music sounds like music to slaughter cattle by.
—YES
Q: Thinking about Janis Joplin as an old woman is a disturbing image.
—NO
Q: Richard Nixon was a sexy President.
— NO
Q: I hate when people bring their dog, dress in funny clothes to Home Depot.
—YES
Q: Baked beans give me gas.
—YES
Q: I would rather starve for a night than eat at the Olive Garden.
—YES
Q: The homeless problem in Los Angeles is starting to remind me of a Twilight Zone episode.
—YES
Q: I have smoked at least one cigarette in the last year.
— NO
Q: Boob jobs are safe.
—NO
Living Art Aquatic Design Inc.
2301 S. Sepulveda Blvd.
Los Angeles, CA 90064
T: (310) 420-8379
*PLAYA — RESTAURANTS: RUTH'S CHRIS STEAK HOUSE – PATIO DINING IN MARINA DEL REY
Dining open air is the new normal for those who love going out to eat, and masks are part of the new dress code for arrival and departure. Ruth's Chris Steak House aims to maintain their space as the romantic and celebration destination even amid a pandemic. In Marina del Rey, the famed Ruth's Chris Steak House has determined a way to bring their upscale dining experience to another level, even though going out to eat feels a bit dystopian these days. Moshe Petel, General Manager of Ruth's Chris Steak House at Marina del Rey, says it's about atmosphere and keeping people safe.
*PLAYA – SEE IT:
Wilhelmina Jones of Culver City captured this cloudy day in Marina del Rey as a group of kayakers paddle into the harbor.
If you have an awesome photo of nature, breathtaking scenery, kids caught being kids, a pet doing something funny, or something unusual you happen to catch with your camera, we'd love to feature it on Playa Vista People.
Send to: playavistapeople@timewire.net
*PLAYA VISTA PEOPLE – Only Originals Allowed!:
*PLAYA –EVENTS: CULVER CITY VIRTUAL FIESTA LA BALLONA AUGUST 21 – 23

Although COVID-19 safety precautions will keep us from holding the traditional Fiesta La Ballona, the Parks, Recreation and Community Services Department is excited to announce the first ever Virtual Fiesta La Ballona!
This virtual event will take place on on August 21st through the 23rd on the Fiesta La Ballona website. (www.fiestalaballona.org) The event will include links to carnival games and rides, a family scavenger hunt, entertainment, musical performances, the history of Fiesta La Ballona and the Marketplace – which will be home to links for local food and retail vendors. Virtual Fiesta La Ballona is a way for us to enjoy the fun and history of this historic community favorite while doing our part to keep our community safe.
For more questions please contact the Parks, Recreation and Community Services Department at (310) 253-6650, via email at info.recreation@culvercity.org, or visit us online at www.culvercity.org/prcs. 
*PLAYA PEOPLE – MEET LOLA:
Lola has been working in Marina del Rey since January 2020.
*PLAYA–BULLETIN BOARD:
1. ***I used to see students going and going from Loyola almost every day. They, like myself, had been bred in the studious cloisters of a university and were supposed to possess all the erudition which mankind has hoarded up from age to age. Instead, they are turning out to the snowflakes with the social skills of an unimpressive 12-year-old.  —— Professor Gabriel L., Loyola
2. ***When I grew up I always thought being left-handed was a defect, a disadvantage. However, now I learn that there are now reports of editors being 31 percent lefty and of graduates of the Massachusetts Institute of Technology in math and science showing 45 percent sinistrality. At last, I am free! —– Warren S., Culver City.
3. ***" Even in the midst of the pandemic, SOL Mexican Cocina in Playa Vista is swinging at night with its new outdoor patio". –  Douglas T., Culver City
4. *** "It's really pretty easy to see why YouTube videos are so popular. All you have to do is watch the security guards in Playa Vista." – Alley W., Playa Vista
5. ***Ritrovo Playa Vista has decided to raise their prices in the middle of a pandemic. Lasagna is now $24. Wow! —— Tiffany L., Playa Del Rey.
6. ***The service at Pasta Sisters in Culver City leaves a lot to be desired. —– Gloria A., Culver City
7. ***Honest to God, I don't know whether to laugh or cry. I got an e-mail from our radical councilman Mike Bonin on Neighborhood Safety. This from the same man who constantly votes to De-Fund the Police. Hearing a lecture from Mike Bonin on safety is like hearing a lecture from 3 Stooges on sanity. —– Darlene G., Playa Vista
8. *** Don't let your kids fall behind. Award-winning, certified teacher/tutor for grades K – 4 available for private tutoring in the area. Contact MsPrestonTutoting.Weebly.com
Renee@MichaelTrouble.com (818) 422-5553
9. ***Currently, our nation feels like a mansion of gloom from which I would like to take myself immediately on sojourn anywhere else. —– Devon W., Westchester.
10.****"The best veterans homeless charity by far is Homeless Not Toothless (https://homelessnottoothless.org/), currently celebrating its 10,000th day in operation." – Rebecca Caldwell, Culver City
WANTED: VIRTUAL (DIGITAL) INTERNSHIP FOR PROMINENT ENTERTAINMENT P.R. FIRM:
Prominent entertainment P.R. firm (representing *58 Academy Award winners *34 Grammy Award winners *43 New York Times best-sellers) seeks two virtual (digital) interns for summer 2020. Work from home. 20 flexible hours a week for 13 weeks. Must be smart, very reliable, resourceful, tech-savvy and hungry. Incredible opportunity to learn about the entertainment and media world.
*School Credit Available
Send resume (no attachment) and contact details including phone number: aurora411@timewire.net

Playa Vista People Edited By: Aurora DeRose  
Playa Vista People Disclaimer: 1.) Playa Vista People accepts no liability for the content of this email, or for the consequences of any actions taken on the basis of the information provided. Playa Vista People is not associated with any commercial or political organization and is transmitted via the web for the sole benefit of its subscribers. 2.) Unfortunately, computer viruses can be transmitted via email. The recipient should check this mail and any attachments for the presence of viruses