*PLAYA PEOPLE – MEET KAREN:
Karen Langjahr, a realtor, enjoying her day at Petals n Wax in Marina del Rey
*PLAYA – NEWS: FUNDRAISER FOR MISSING WOMAN FOUND DEAD ON WETLANDS RAISES $8K
A fundraiser to support the teen son of Kolby Story — whose remains were found in the Ballona Wetlands this month — has raised more than $8K. But her family still has questions about her disappearance. The 32-year-old mother went missing from the Venice area in December 2020. In a fundraiser posted via GoFundMe, family member Allison Story asks people to consider supporting Kolby Story's son, Brayden. Here's the message: "I am building a fundraiser for Brayden and I ask for your support. Brayden's mom disappeared 8 months ago, after months of searching we became aware of the saddening news of her death. She was a single mom, who leaves behind her beautiful son Brayden, who is now in the care of her older sister Kendall.

Thankfully, Brayden is nurtured and comforted by his Auntie Kendall who does so much to take care of him. Since Kolby's disappearance, Kendall has taken guardianship of Brayden and completely stepped up as a caregiver for him. Kendall is a mother herself and with the addition of Brayden it has been financially difficult. Brayden is an amazing 15-year-old and deserves a beautiful life. The funds will go towards day to day needs, a car, college and setting him up for success." Police found Story's ID and checkbook while clearing a homeless encampment on Ocean Front Walk in Venice Beach July 16. Later that day, they discovered skeletal remains while combing a 600-acre area of the Ballona Wetlands and Ballona Creek near Marina del Rey.
*PLAYA – NEWS: UOVO MARINA DEL REY OPENS

Uovo is officially open and bringing its pasta dishes to Marina del Rey.  The new location features an indoor-outdoor patio space with a natural wood design that overlooks the marina. It has a warm, relaxed feel that's perfect for pairing handmade, fresh pasta at sunset or grabbing delicious take-out.  From classics like pomodoro or arrabbiata, lasagna, anti-pasta — you can even order multiple pastas under Uovo's tasting menu — options are available. Uovo also has a curated wine selection, which is set to come next. The new restaurant's alcohol license is still under review, Uovo said via Instagram.  Uovo is located at the Boardwalk Marina del Rey at 4655 Admiralty Way. The new location will have soft opening hours this week. Regular hours are from 11:30 a.m. to 10 p.m.
*PLAYA – PEOPLE: MEET REX
Rex has been living and working in Culver City since January 2009

YES OR NO INTERVIEW:
· Do you have more than that one pair of blue footed pajamas? NO, I SLEEP NAKED, BRO.

Do you always dial your phone with your toes? I HATE TALKING ON THE PHONE, SO NO!

Is your house under police surveillance just on Tuesdays? NO, LIKELY ALL DAYS

· Were you excited when you learned George Washington was you ancestor? HE SHOULD BE SO LUCKY
*PLAYA – NEWS: FACEBOOK WILL REQUIRE VACCINATIONS FOR EMPLOYEES RETURNING TO U.S. OFFICES
Facebook employees in the United States will be required to be vaccinated against coronavirus, with exceptions, as the more contagious Delta variant continues to spread. The announcement comes as medical groups have urged mandatory vaccinations for U.S. health care workers and as several school systems, including the University of California and California State University, along with the city of L.A. and state of California, have announced similar vaccine verification processes. U.S. President Joe Biden also announced on Tuesday that a federal vaccine mandate was under consideration. He is expected to announce the full mandate on Thursday. Facebook operates with offices worldwide, including one in the Southland's Playa Vista area with a 35,000 square feet office campus.

*PLAYA – PEOPLE: MEET VIRGINIA 'GINNY' FARRELL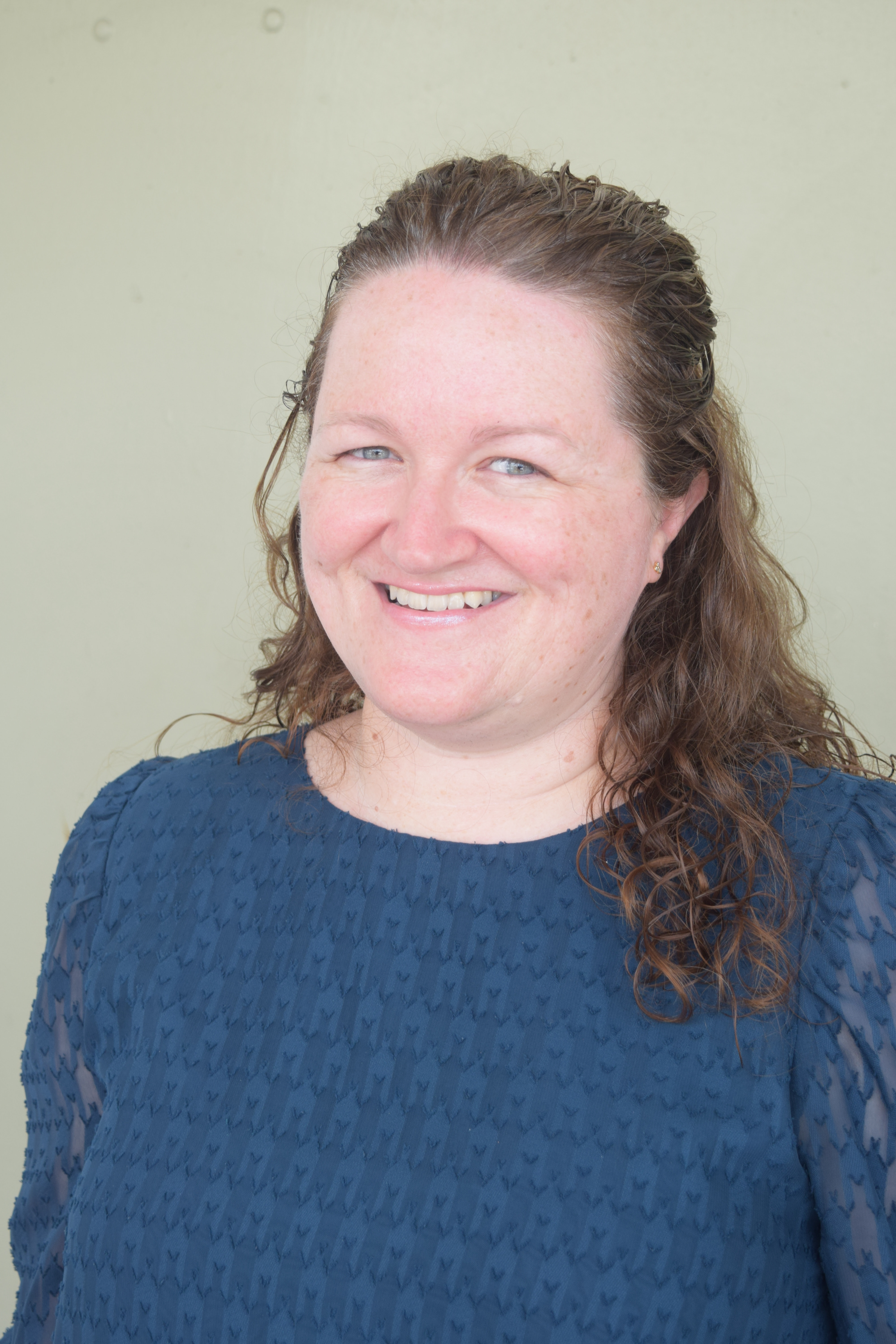 I grew up in Westchester in the early 80's until college and recently returned in my 40's and have such an appreciation for the neighborhood's growth. I work as an assistant at the Getty Center and enjoy exploring the greater Los Angeles area as a fan of the arts, culture and nature.
*PLAYA – NEWS: AFTER NAVIGATING THROUGH A PANDEMIC, CINEMARK CEP MARK ZORADI WILL RETIRE

Cinemark Holdings Chief Executive Mark Zoradi, who has led the nation's third-largest theater chain through the COVID-19 pandemic and a streaming revolution in Hollywood, will retire at the end of the year, the company said Wednesday. Zoradi, a former Walt Disney Co. executive who joined Plano, Texas-based Cinemark in 2015, will remain a board director of the exhibitor, which operates 523 theatres with 5,872 screens, the company said. He will be succeeded by Sean Gamble, who currently serves as Cinemark's chief financial officer and chief operating officer. The 67-year-old industry veteran had planned to announced his retirement last year, but decided to stay and guide the company through the public health crisis that did massive financial damage to the sector. Zoradi said in an interview that he wanted to step back and slow down after years of making weekly trips between Los Angeles and the Dallas-Fort Worth area.
With the business finally on the mend, Zoradi said, the time was finally right to exit. "I know we're not completely out of it yet," he said, "but we're starting to see the light at the end of the tunnel." Cinemark's locations include Los Angeles, Long Beach, Carson, Playa Vista and North Hollywood. The pandemic has been brutal for movie theaters. In the most recent quarter, which ended in March, Cinemark reported revenue of $114 million, down nearly 80% from the same period last year. The company lost more than $200 million during the quarter. There have been signs of life at the summer box office, with movies such as Disney's "Black Widow" and Warner Bros.'s "Space Jam: A New Legacy" opening to solid numbers. But sales for those films have dropped off quickly in subsequent weeks, partly because they're available online at the same time. The "Space Jam" sequel is on HBO Max for a month at no extra cost to subscribers, while "Black Widow" is on Disney+ for an additional $30. There's also the matter of the virus. Cases and hospitalizations are increasing as the Delta variant spreads, causing concern among health officials.
*PLAYA – PEOPLE: MEET HOLLY

Holly has been working in Culver City since April 2018

YES OR NO INTERVIEW:

·  Would you hang your doctorate degree in your office? FUCK, YES.

·  Do you always text with your toes? NO. STUPID.

·  When is your house not under surveillance? YES, BY ALIENS

·  Did you have a gorilla attack you? NOT YET.

·  Have you ever had a snake bite you? NO, UNLESS YOU CONSIDER ONE OF MY SISTERS A SNAKE.

·  Do you think blemishes will disappear after 48-hours? NO

·  Did you find your lost key? 3 TIMES A WEEK

·  Have you ever had more than one email address? I HAVE AT LEAST TEN

·  Do you know board games? NO. WASTE OF TIME.

·  Did you memorize the menu at your favorite restaurant? WHEN I WAS YOUNG I HAD MOST OF THE DENNY'S MENU MEMORIZED.
*PLAYA — HEALTH: 
Culver City will offer a pop-up COVID-19 vaccine clinic in August at a Culver City fire station, city officials announced this week. The clinic is planned for Aug. 5 from 8 a.m. to noon at Culver City Fire Station #1, 9600 Culver Boulevard. No appointment is required and you don't have to be a Culver City resident. Walk-ups will be accepted. Culver City Fire Department personnel will administer the Johnson & Johnson vaccine, which only requires a single dose and is available for people ages 18 and older.
"If you are between the ages of 12 and 18, you can easily find a different clinic online," officials said. One hour of free parking is available nearby at City Hall, 9770 Culver Blvd. People can also walk, bike or scoot to the location. You can enter Fire Station 1 through the front door, then look for the posted signs. Fire Station #1 is also easily accessible to the Culver CityBus Line 1. Exit the Eastbound bus at the Washington Boulevard/Lafayette Place stop. Exit the Westbound bus at the Culver Boulevard/Main Street stop.
*PEOPLE WITH INTERESTING MINDS READ PLAYA VISTA PEOPLE:
www.PlayaVistaPeople.com




*PLAYA – LENS:



Summertime and the livin' is easy in Playa Del Rey.


*PLAYA – HISTORY:

Sony Studios, circa 1996. Culver City


*PLAYA PEOPLE – ANDY:
Andy is a proven digital-first marketing consultant with a successful track record in brand building, consumer engagement and growth. Originally from Switzerland via NYC now based in Marina del Rey. Andy is a strategic, analytical and creative marketer with a start up and DTC mentality, re-branding experience and international know-how.  Need your (small) brand to grow? Let's give it a boost and work together. Get in touch today: andy@andreswyss.com.  
*PLAYA–BULLETIN BOARD:
1. ***The First Two letters in PRofit are PR! — www.PRPrime.net

2. ***What is Councilman Mike Bonin's Solution For The Rat Infestation You Might Ask? Spending $50,000 on " Bear Proof Trash Cans" with holes so small folks can't put their trash bags in so they pile trash outside his trash cans! Talk about being out of touch with your environment!! —– Rick S., Marina Del Rey.

3. ***Map the terrain of your ignorance, plot its mountains and rivers, and try to navigate it. —– Oliver K., Westchester.

4. ***"It's cruel how alcohol gives us confidence to try things, while simultaneously taking away our ability." —– Cindi U., Playa Del Rey.

5. ***THINK FREELY – MAKE UP YOUR OWN (Damn) MIND: www.LBNExaminer.com

6. ***Bonin votes to keep the homeless encampments in our parks and on sidewalks and beaches! La city council votes to move them out! RECALL BONIN! He proved that he's WILLING TO RUIN YOUR NEIGHBORHOOD'S STANDARD OF LIVING! —– Mel Mitchell, Westchester.

7. ***I have noticed that when chickens quit quarreling over their food they often find that there is enough for all of them I wonder if it might not be the same with the human race. —– Laci C., Playa Vista.

8. ***"Hannah at Urban Plates is the best in an era of no hospitably. She is delightfully hospitable." – Saul J., Playa Vista

9. ***"The hospitality at East Coast Bagel in Marina Del Rey make McDonald's in a bad neighborhood look good. And that is not a compliment." – Susan E., Marina Del Rey
10. ***My new boyfriend from Culver City is noetic butterfly that no one has pinned down including me. —– Oliva Z., Playa Del Rey.

11. ***The P.R. Revolution is underway. Witness here: www.PRPrime.net .

12. ***The greatest threat to our military right now isn't Russia or China. It's Washington D.C. It's the America-hating politicians subverting our armed forces with divisive propaganda. It's Defense Secretary Lloyd Austin — restructuring the Pentagon's training to revolve around the doctrines and false history of Critical Race Theory and the 1619 Project. —- David H., Marina Del Rey.

13. ***For a list of all the ways technology has failed to improve the quality of life, please press 3." — Alice Kahn, Marina Del Rey.

14. ***Med Schools Are Now Denying Biological Sex. Professors are apologizing for saying 'male' and 'female.' Students are policing teachers. This is what it looks like when activism takes over medicine. —- Dr. Rebecca Q., Playa Vista
15.***A stranger walked into our home while the door was open. Luckily my husband was there to greet him. The guy asked for some water and left. Very suspicious. If anyone else sees him in your home surveillance please contact me! This was today July 30th around 2:38 pm https://ring.com/share/c4eeeda6-ea26-43d0-9b15-72d03406afdc —– 11370-11380 Tenino Avenue, Los Angeles, CA. —– Fei Ziao, Del Rey.
Playa Vista People Disclaimer: 1.) Playa Vista People accepts no liability for the content of this email, or for the consequences of any actions taken on the basis of the information provided. Playa Vista People is not associated with any commercial or political organization and is transmitted via the web for the sole benefit of its subscribers. 2.) Unfortunately, computer viruses can be transmitted via email. The recipient should check this mail and any attachments for the presence of viruses.