*PLAYA PEOPLE – MEET DARIN: NOW YOU KNOW…
Darin
has lived in
Marina Del Rey
since October 2014
Now you know…….
  Only dates vegans
  Loves tattoos
 When he was a drug addict, he stole money from his best friend and then helped them look for it
  Hates the New York Yankees
  Goes skinny dipping every year
  It's PB&J for breakfast every day
  Loves the Grateful Dead
  Stopped dating someone because of smelly feet
  Takes over 20 vitamins/day.
*PLAYA – NEWS: LOCAL BURGEONING AGTECH INDUSTRY SEES GREEN ACRES AHEAD
Farm Dog execs Alon Shmueli, Bar Galditzky and founder Liron Brish.
While plenty of tech companies are interested in filling up consumers' feeds, some are more interested in feeding consumers. And Los Angeles, with its rich pool of tech talent and its extensive legacy of agriculture — L.A. County ranked as the nation's top farm county from 1909 to 1949 — has become a rising hub for these agricultural technology companies.  "One of the very exciting things is that … we are very close in proximity to our stakeholders along the food value chain," said Milena Bogdanova Bursztyn, a Venice-based investor at Germin8 Ventures, a venture capital firm that specializes in foodtech and agtech investment.
In addition to farmers and growers, L.A. is home to food processing companies like El Segundo-based Beyond Meat Inc., traditional grocers such as Monrovia-based Trader Joe's Co. and ecommerce food marketers including Marina del Rey-based Thrive Market Inc. 
*PLAYA – NEWS: ATM SWIPED FROM CULVER CITY RESTAURANT

The search is on for two suspects who allegedly stole an ATM containing an undetermined amount of cash early Wednesday from the Public School 310 gastropub in Culver City, according to authorities.Two men at about 1:23 a.m. entered the restaurant, at 9411 Culver Blvd., through an unlocked rear door, the Culver City Police Department said.
After spray-painting several surveillance cameras, the duo removed the ATM and its money from the restaurant and then took off in an unknown direction, police said.The suspects were described as either white or Hispanic males and between 20 to 30 years old. One had a medium build at approximately 5 feet 10 inches to 6 feet 2 inches tall, and was wearing a black hoodie and black jean. The other wore a black and gray shirt, black jeans, a black "CR" baseball cap and was described with a "skinny" build at 5 feet 9 inches to 6 feet tall.
The department released surveillance video from the incident. Anyone with information on the case or suspects can call the Detective Bureau at (310) 253-6300.
*PLAYA – NEWS: MATTHEW KENNEY'S NEXT PLANT-BASED PROJECT INVOLVES PASTA IN CULVER CITY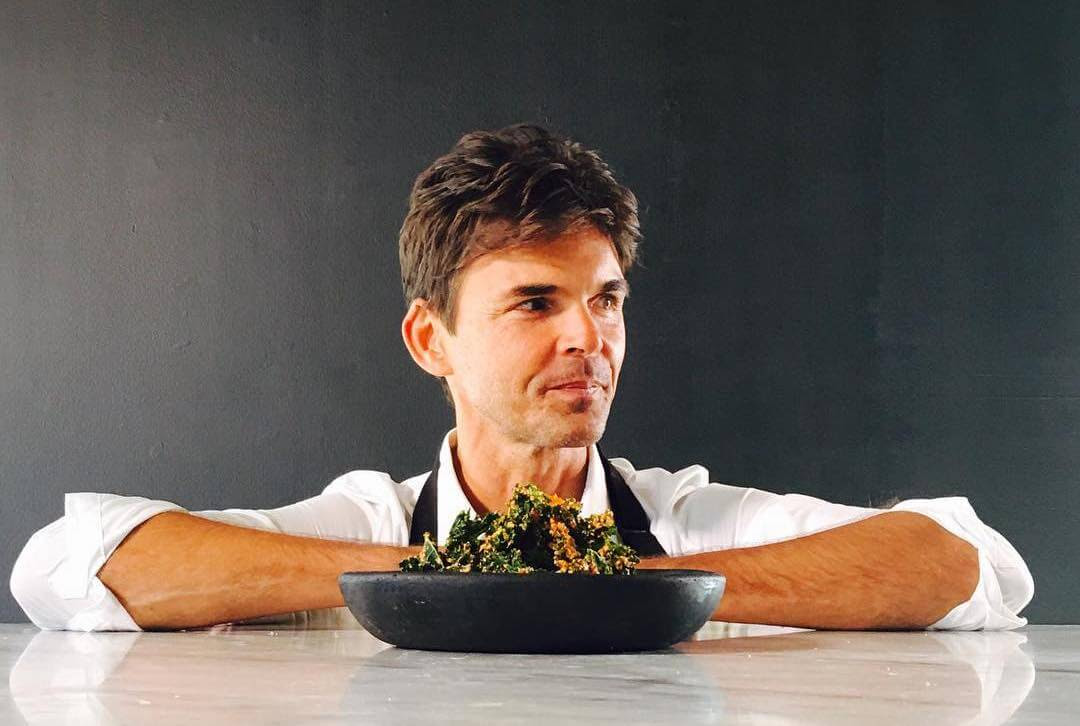 Matthew Kenney, of Sestina –
Culver CIty
Matthew Kenney, the internationally-known plant-based chef with restaurant locations across the globe, is opening a vegan pasta restaurant in Culver City soon. Sestina will open at 9725 Culver Boulevard in early November, taking over the former Wildcraft Italian restaurant in the heart of downtown there. Reps for the restaurant say that Sestina will have a glassed-in pasta bar area, a wood-fired oven, and lots of patio seating to meet the current moment. Sestina will also offer meal kits, takeaway items, and a marketplace. 
*PLAYA PEOPLE – MEET JACKI:
Summertime and the livin' is easy for Jacki in Playa Del Rey.
*PLAYA – NEWS: GRAND OPENING OF BULL & BUTTERFLY, TODAY!
12746 Jefferson Boulevard
Los Angeles, CA 90066
+1 213-267-2900
R.S.V.P. HERE
*PLAYA – READER COMMENT:
"This little neighborhood newspaper has become so much more! Congratulations on getting bigger and better every time you publish!" —– Nancy Peligrino, Marina Del Rey.
Q: Why did you choose to start your fitness training for dogs business in the Silicon Beach area?— I am a Vet, where Security and Law Enforcement were parts of my duties, I came to Playa Vista just working and supervising and training security personnel.
Q: Would you have to say has been the forefront of your success in your career? How did you develop your training skills and your craft?— I believe that I am good with people, I can be very direct, but I am always fair to everyone.  I try to be firm but fair.
Q: Do you see yourself going beyond the Silicon Beach area. Where are you from?— I plan on being here as long as I can, I hope to make this be the last place that I work before retirement.  I am from the state of Oklahoma.
Q: In what ways have you seen the area change since you've been here? — Growth, I have watched this area grow and grow, it has been very beautiful and simply fascinating
Q: Where are your favorite places in Silicon Beach that aren't well known?— Kenneth Hahn park is not technically in silicon beach, but a 10 min drive. It's great for hikes with dogs.
Q: What was your first impression of Silicon Beach, was it love at first sight or did it take time to adjust?— This place was not love at first sight, but it has really grown on me since working here.  The people are simply fantastic, I call them "MY RESIDENTS".  They are the reason I come to work everyday.
Q: What area would you like to see the improved the most?— No one area in particular, there is so much growth happening right now, let's just wait and see how everything turns out.
Q: Are there any scenic routes you like to take when going out for the evening or for a regular trip to work?— No not exactly, I come the same way to and from work most of the time.
Q: How would you best describe the atmosphere of Silicon Beach, is there anything that stands out to you?—Very laid back, the parks are beautiful and the security private patrol teams are great.
Q: What are your favorite restaurants in the area?— Pannini Grill was my favorite place to eat, I also like to sneak away to Dinah's.
FirstService Residential
6200 Playa Vista Drive | Playa Vista, CA 90094
Direct 310.437.6070 x.105
E-mail: warren.magness@fsresidential.com
Web: www.fsresidential.com/california
*PLAYA — IN THE NEIGHBORHOOD:

Stay cool with fresh Cantaloupe & Watermelon juice from your local Whole Foods Market in Playa Vista.
*PLAYA — EATS: HANK'S PIZZA
If you have not been to Hank's Pizza in Playa del Rey you have missed a legendary spot in Playa Del Rey. Compact, nostalgic mainstay filled with local characters each worthy of a documentary selling counter-serve pies, slices, burgers, subs & pasta since 1969. The owner Phil, a former boxer, has an endless series of stories if you are lucky enough to talk with him there.
442 W Manchester Ave, Playa Del Rey, CA 90293
Delivery: 10:30 AM–9:30 PM
Menu: hankspizzaofla.com
*PLAYA – SEE IT: "ABOUT A BRIDGE"
Calm waters on a clear COVID day. The Pacific Avenue Bridge connects the bike path from Marina Del Rey to Playa Del Rey and onward to Redondo Beach.
*PLAYA VISTA PEOPLE – Only Originals Allowed!: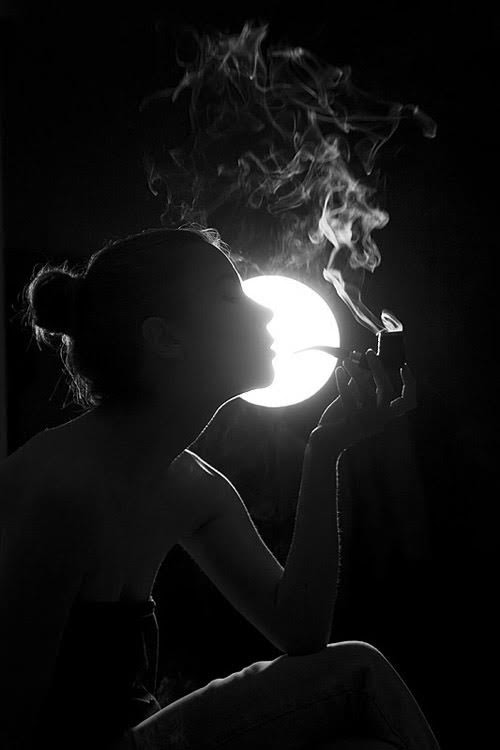 *PLAYA PEOPLE – MEET: TONI
Toni has been living in Culver City since January 2008.

*PLAYA–BULLETIN BOARD:
1.*** In celebration of the 1 year anniversary of Playa Vista People, we are offering all P.V.P readers a FREE 50-word Bulletin Board posting. Comment. Question. Sell. Buy. Rent. Hire. Anything you like. And it FREE. Reach all 24,000 weekly Playa Vista People readers in *Playa Vista *Marina Del Rey *Culver City *Playa Del Ray *Westchester. Send your FREE Bulletin Board posting (maximum 50 words) to: PlayaVistaPeople@TimeWire.net
2. *** WANTED: Entry Level Photographer for new, popular Los Angeles Facebook page.
Develop your craft while reaching an audience of 7,200 members throughout Southern California.
Freelance, flexible hours schedule. Work at your convenience.
Great knowledge and opportunity and promotion.
Send contact details including phone number to: Aurora411@TimeWire.net
3. *** Hi, my name is Dusty and there was an incident around 10:25 am at my house. Someone knocked on my door, I figured it was Amazon delivery but when I opened a girl was wearing an orangish hoody claiming this is her house. Then a Latino guy walked up from behind her wearing a bandanna and holding a half bottle of some booze so then I shut the door and locked it on them. The girl opened my mail slot telling me this is her house and shoved some food through it. I called the police (been an hour still no sign of them) I talked to a couple of other neighbors and they jumped in the backyard of 2 of them. Our gardener in front gate got a good look at them and they were trying to get the gate code from him but told them no and that's when they jumped the fence. Be on the lookout they seemed out of it and on something. Be safe! —– Dusty Seeman, Del Rey.
4. *** "Dale's Market. —  Dale's just added a 3.5% surcharge to all purchases made with debit or credit card. Just lost my business. —– Michael Rocha, Playa Del Rey.
5. *** The best gift shop in the area by far is Petals N Wax. Run by the delight Evelin, it is a treasure of unique gift and the very best selection of great, unique candles anyway. —– Michelle L., Marina Del Rey.
6. ***Use this free Bulletin Board to 1. Sell. 2. Buy. 3. Rent. 4.Comment. 5. Question. 6. Rant. 7. Praise. Reach all 24,000 weekly readers with your message (maximum 50 words) for free.
7. ***The yogurt prices in Nice' Crème has gone way, way too high! I stopped going after they raised their prices and did away the prices by weight. Too bad. I would go there almost every day. —— Sharon Beyers, Playa Vista.
8. ***Please everyone just look at the website for Joe Collins running for Congress District 43. His credentials are exemplary. Thank you. —- David Mitzman, Playa Vista.
9. *** The sales associate Alfonso at CVS in Playa Vista is a good guy. Rare in today's world. —— Harley B., Playa Vista
10. *** Hello! It's been quite difficult for me to find a place to run sprints. Playa Vista has its soccer fields roped off. I drove around today looking for space but couldn't find anything :/. Does anyone know of an open field or track that I can run sprints at? Thank you! —–Ashley Gomez, Playa Vista
Playa Vista People Edited By: Aurora DeRose  
Playa Vista People Disclaimer: 1.) Playa Vista People accepts no liability for the content of this email, or for the consequences of any actions taken on the basis of the information provided. Playa Vista People is not associated with any commercial or political organization and is transmitted via the web for the sole benefit of its subscribers. 2.) Unfortunately, computer viruses can be transmitted via email. The recipient should check this mail and any attachments for the presence of viruses.